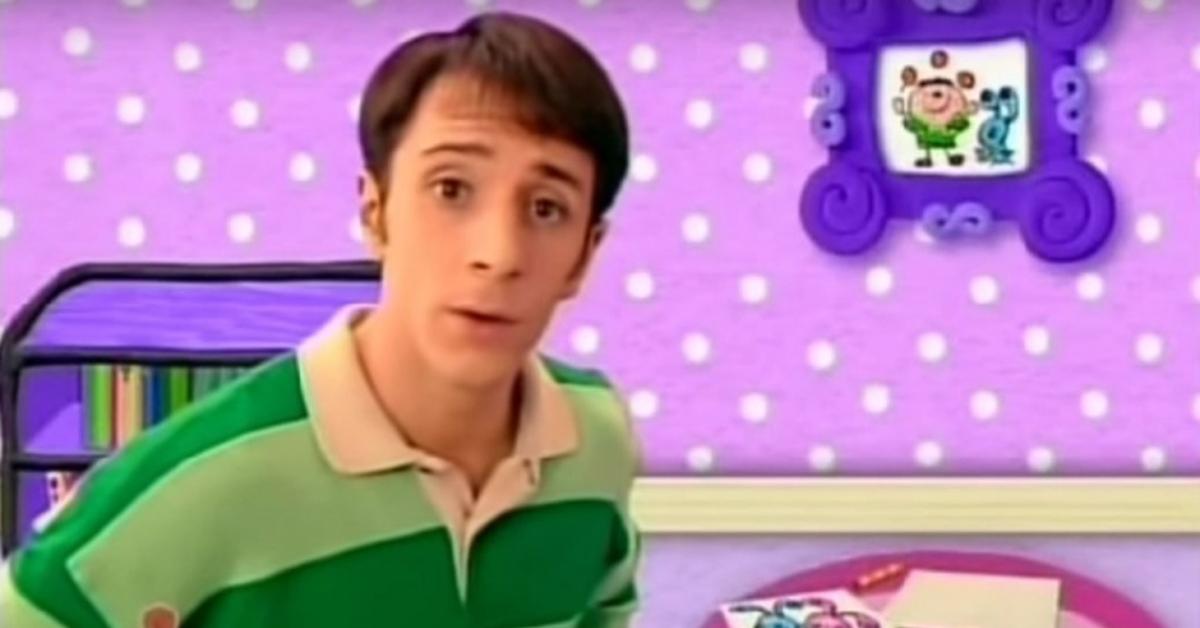 What's Steve Burns, the 'Blue's Clues' OG, up to These Days?
By Mustafa Gatollari

Nov. 23 2020, Updated 6:08 p.m. ET
It's always disheartening whenever a beloved children's show host departs from a franchise you've grown up with. For Nick Jr. viewers, Blue's Clues was the show to watch between 1996 and 2003. The trademark of the program wasn't even its iconic mascot, or even its ebullient host, Steve Burns, but it was one of the first programs to feature ... silence. Giving kids multiple seconds of dead air to give back their answers. Well, OK, Steve definitely had a lot to do with the show's success, so where is he now?
Article continues below advertisement
What's Steve from 'Blues Clues' up to now?
There have been a lot of rumors as to what happened to the energetic host following his departure from the popular Nickelodeon show. Some people claimed he had died of a heroin overdose, others have stated that Steve had died in a car crash or met some other tragic end, while some said he left because he wanted to pursue a career in music.
As Steve tells it, however, it was none of those reasons. He felt the need to call it quits because he "just had a gut feeling it was time to go." Although he says he loved entertaining children, he never wanted his entire acting career to be dedicated to children's TV. That, coupled with the fact that he was losing his hair, made it feel like it was time for him to exit the program.
Article continues below advertisement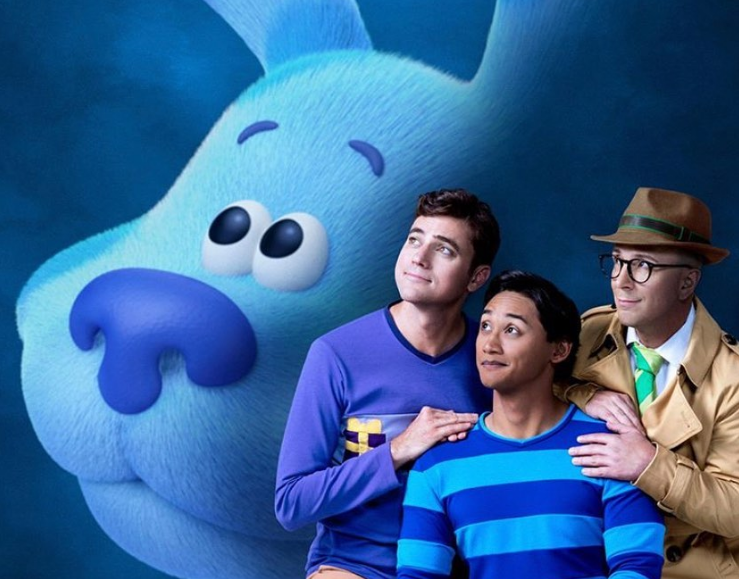 He ended up shaving his head right after resigning as the face of Blue's Clues, something he had wanted to do quite a while before the series ended, but the production company was adamantly against it.
Donovan Patton would go on to replace Steve, playing his younger brother, "Joe." And then years later, Joshua Dela Cruz would come on as "Josh," the cousin of Steve and Joe. The former hosts would actually join Joshua on his big screen debut, welcoming the new talent.
Article continues below advertisement
Interestingly enough, Steve was involved with the casting process for the series' reboot, Blue's Clues & You!, and helped select Joshua. He even gave the new talent some words of advice, and encouraged him to make the role his own and not worry about attempting to emulate what he and Donovan had done previously.
Article continues below advertisement
So, what did Steve do following his exit from the show?
Although he's a musician, he didn't leave the program exclusively to pursue a career in it. He did compile music for his debut album, Song for Dustmites. After debuting 11 tracks on his website, he wanted to work on the album some more, and enlisted the help of Steven Drozd from The Flaming Lips to assist with musical arrangements and production of the album.
Article continues below advertisement
His track, "Mighty Little Man," was actually used for the theme song of Young Sheldon, which is coincidentally his most recent acting credit, where he plays Nathan, a ginormous Star Trek geek.
Steve reportedly also played a large role in the production of Blues Clues during his tenure with the program, and he often discussed how "maddening" it was to act in front of the blue screen in the show's earlier days.
Article continues below advertisement
The actor seems to have taken all of the death rumors with a bit of humor, even naming his Instagram account "Steve Burns Alive." He went on The Rosie O' Donnell Show to address the myths about his passing in order to assure kids all over that no, Steve was still very much alive and doing well.
And he's also a pretty decent photographer too, something you'll be able to see for yourself if you check out his Instagram account.