Summer Walker's Net Worth Is Set to See Growth Throughout 2022
What is Summer Walker's net worth? Known as one of the few R&B darlings, the songstress has had a great 2021 with the release of her second studio album.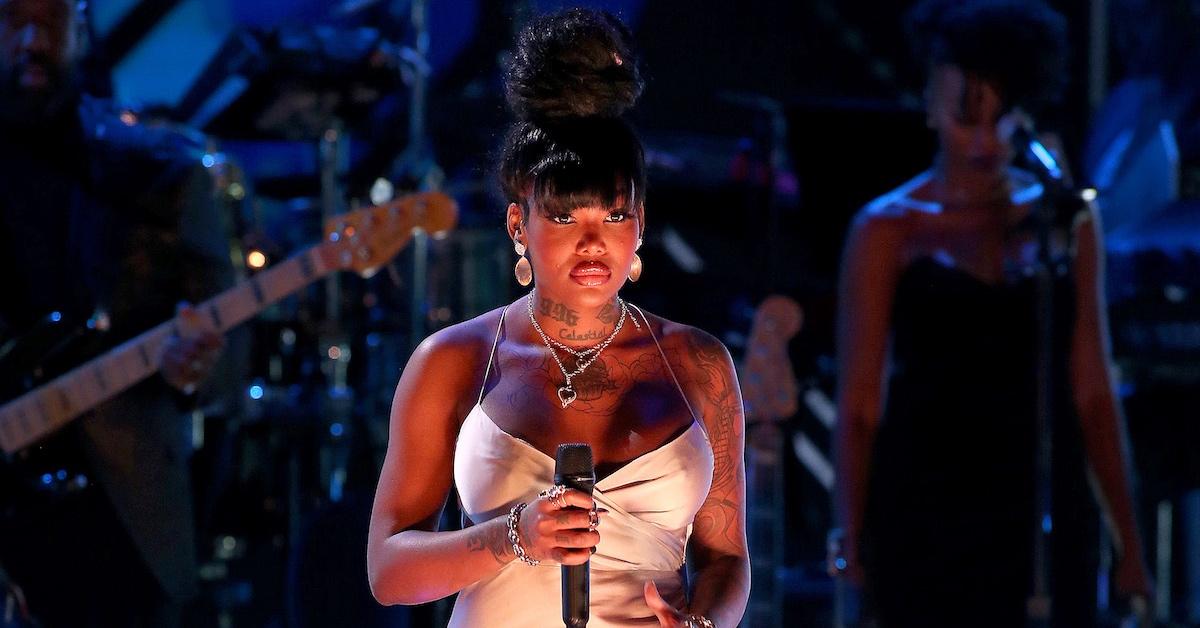 R&B songstress Summer Walker has had a rollercoaster of a year in 2021. From countless drama with her baby daddy, producer London on da Track, to social media beefs with his exes, it has been a bit much for the star to bear. However, once her second studio album, "Still Not Over It," dropped, things started to look up for the 25-year-old. Not only did the album make history, it served as a musical guide for other women that have fallen in sticky situations due to following their hearts.
Article continues below advertisement
Fast-forward to 2022, and Summer's fans are already excited for new music. And while the star has been busy riding high off the success of her sophomore album, she has also explored other ventures. With that in mind, fans are interested to dig a little bit deeper into Summer's life. So the question stands: What is Summer Walker's net worth? Keep reading to find out.
Article continues below advertisement
Summer Walker's net worth is set to multiply in 2022.
At the time of writing, Celebrity Net Worth reports that Summer has accumulated a net worth of $4 million. This number is a combination of her work as a singer, songwriter, and social media influencer. Aside from "Still Not Over It" being the first R&B No.1 album by a woman in over five years, Summer has also stepped into the business lane. Summer has re-released her merchandise collection and currently has partnerships with Savage X Fenty and Waist Snatchers. So, it's easy to see why her net worth is set to grow as the year continues.
Summer Walker
Singer, Songwriter, and Social Media Influencer
Summer walker is an R&B/Soul singer that's considered to be on of the genre's shining stars.
Birthdate: April 11, 1996
Birth name: Summer Marjani Walker
Birthplace: Atlanta, Ga
Children: One daughter born in March 2021
Education: North Springs High School
Article continues below advertisement
Summer Walker was discovered by a studio manager for the record label Love Renaissance (LVRN).
Summer's rise to fame is proof that investing and betting on yourself goes a long way. While most artists have unique stories of their come-up, her road to stardom is one that many people can relate to.
According to the LA Times, the Atlanta native worked as a stripper and housekeeper before making it big. In between gigs, Summer taught herself how to play guitar and went on to record covers that she shared on YouTube. Thanks to the power of social media, she was able to receive the call she had long waited for.
Article continues below advertisement
The outlet shares that the studio manager for the Atlanta-based record label Love Renaissance (LVRN) conducted a Google search and was introduced to Summer's musical abilities. At the time, Summer had a plethora of covers and music on Soundcloud, including the release of the song "Session 32" in April 2018.
Article continues below advertisement
As expected, the woman liked what she heard and the rest was history. Summer went on to release her first mixtape, "Last Day of Summer," on Oct. 19, 2018. Not only did the mixtape receive rave reviews, the lead single "Girls Need Love" catapulted her career and gained the attention of Drake. Once he jumped on the single, Summer earned her first Billboard Hot 100 entry.
That said, Summer is considered to be one of the most powerful voices in R&B today. Not only is her music timeless, but she's able to offer a fresh perspective on relationships, life, and womanhood for young Black women. And as she continues to sprinkle her magic in the R&B space, her net worth will also see an increase.