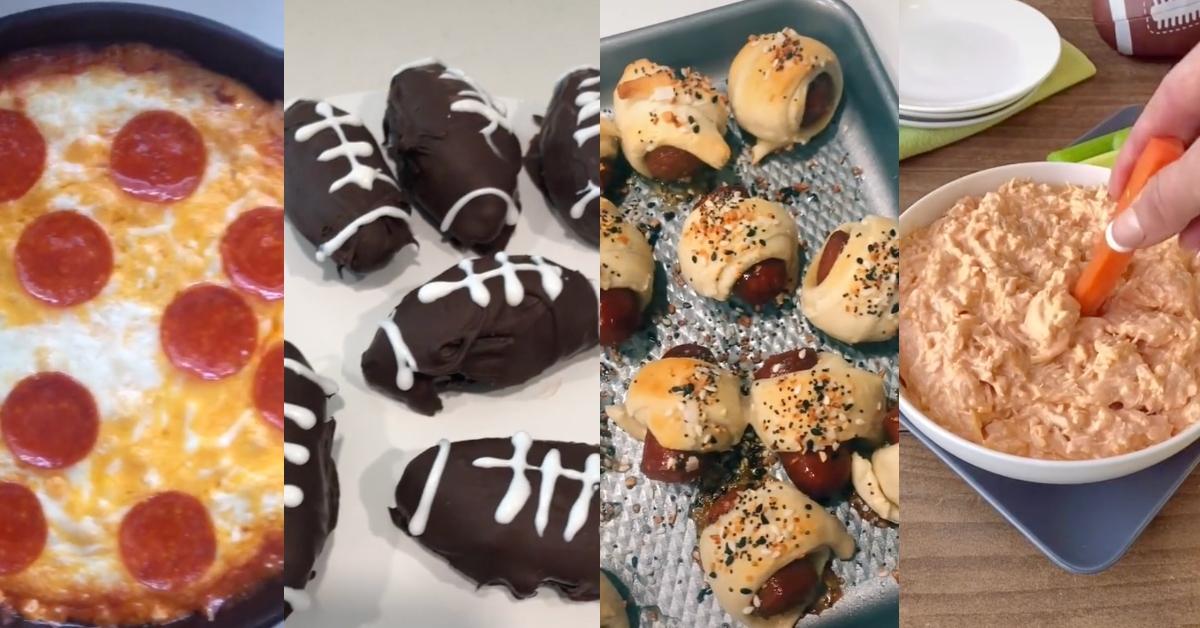 Super Bowl Food Ideas From TikTok That Will Totally ~Score~ at Any Game-Day Party
Whether or not you're a sports fan, Super Bowl Sunday is for everyone! While some NFL fans may be on the edge of their recliner couches watching the Los Angeles Rams and the Cincinnati Bengals face off in the 2022 Super Bowl, others will be knuckle-deep in the chip bowl.
Don't worry, we're not judging!
Article continues below advertisement
Aside from the game, the halftime performance, and the multimillion-dollar commercials, Super Bowl Sunday is also about the food. Since it's practically a holiday, ordering from your local pizza and wing stop may be a no-go.
Therefore, many people opt to make their own food. If that's what you're planning, these Super Bowl food ideas from TikTok are the perfect recipes for Sunday's game.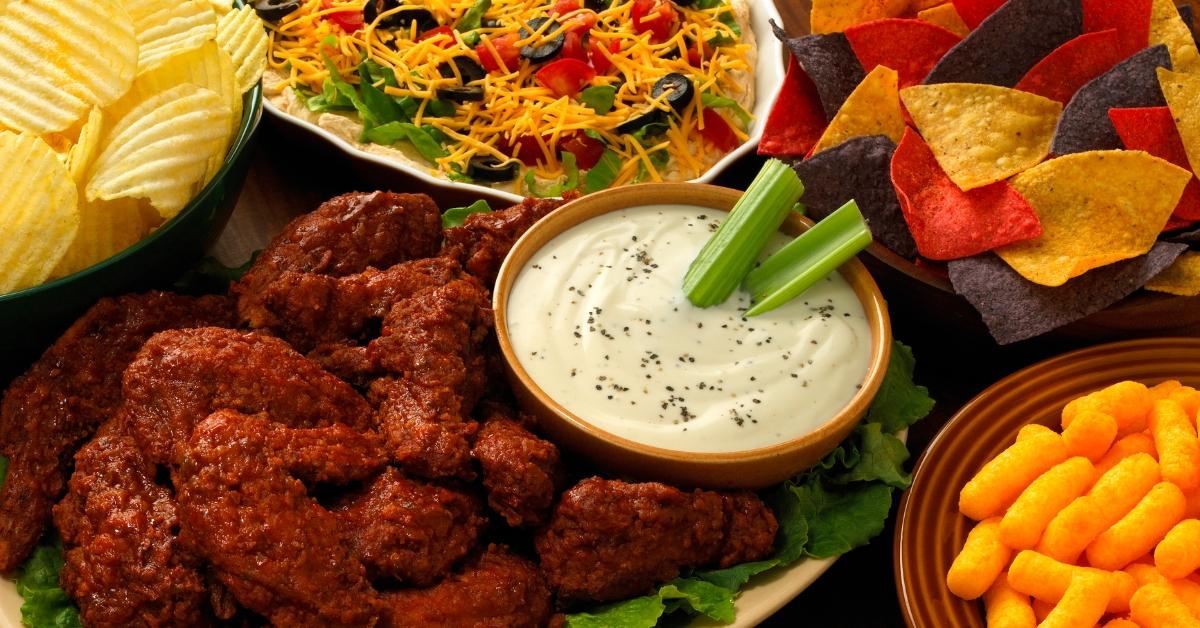 Article continues below advertisement
Check out these delicious TikTok food ideas for any Super Bowl party!
So, whether you're throwing a Super Bowl party at your house, heading to a friend's, or just watching with your family, we have rounded up our favorite Super Bowl–inspired food ideas from TikTok that will surely be a touchdown for any gathering.
Article continues below advertisement
1. Beef and Cheddar Sliders
If you're looking for a simple staple food item that both adults and kids will enjoy, check out these beef and cheddar sliders. To make them, simply put the bottoms of King Hawaiian rolls in a pyrex dish. Then, layer sliced roast beef and cheese on the bread. Next, place the tops of the rolls and pour a mixture of melted butter, brown sugar, Dijon mustard, and Worcestershire sauce. Bake in the oven for 20 minutes and enjoy.
Article continues below advertisement
2. Pizza Dip
Who doesn't love pizza?
This pizza dip will totally be a fan favorite at any party! Mix cream cheese, mozzarella cheese, parmesan cheese, garlic powder, and crushed red pepper. Add the mixture to the bottom of a baking dish and add pizza sauce on top. Then, sprinkle mozzarella and cheddar cheese. Top with pepperoni and bake in the oven for 25 to 30 minutes.
Article continues below advertisement
3. Oreo "No Bake" Cheesecake Football Dessert
Game day isn't just about eating dips and wings; dessert is important too! If you're searching for a super easy delicious dessert recipe, look no further. These Oreo cheesecake footballs will impress your friends. Plus, you don't even have to bake them!
To make, simply blend up (or finely crush) a pack of Oreos and mix it with a block of cream cheese. Then, form them into little football shapes and place them on a baking sheet. Put them in the freezer to firm up and melt some chocolate while you wait. Next, dip each piece into the melted chocolate and place them back in the freezer to firm up again. Finally, add white icing to create the football laces.
Article continues below advertisement
4. Buffalo Wing Dip
At this point, eating buffalo wings on Super Bowl Sunday has become a staple in many households. But if you're looking to forgo the bone or create less of a mess, try this buffalo wing dip instead. Place cream cheese in a microwave-safe bowl and stir until smooth. Then, add some Frank's Red Hot, mozzarella cheese, ranch dressing, Greek yogurt, and mix. Next, add in some shredded or canned chicken and microwave for three minutes. Stir and microwave again for two minutes.
Enjoy this dip with crackers, bread, or veggies.
Article continues below advertisement
5. Mini Pigs in a Blanket
These mini pigs in a blanket will leave your guests squealing for more.
Grab a packet of hot dogs and cut them into thirds. Then, open a can of crescent rolls and cut each piece of crescent dough into thirds. Roll the dough around each piece of hot dog and place on a baking sheet. For an added bonus, brush each piece with avocado or olive oil, and sprinkle them with "Everything but the Bagel" seasoning. Bake for 15 minutes.
While your dogs are baking, craft your own mustard sauce by mixing together mayo, Dijon mustard, spicy mustard, and honey. Yum.
Article continues below advertisement
Spinach Artichoke Dip Wonton Cups
Check out these delicious spinach artichoke wonton cups that are a perfect appetizer for any game-day gathering. Combine cream cheese, mozzarella, parmesan, diced artichokes, frozen spinach, garlic, cayenne pepper, salt, pepper, and mayo into a bowl. Spray a mini muffin tin and place a wonton wrapper into the tin. Next, add one to two spoonfuls of the filling and top with shredded mozzarella cheese. Bake for 10 to 15 minutes, until golden brown.
Happy Super Bowl Sunday!