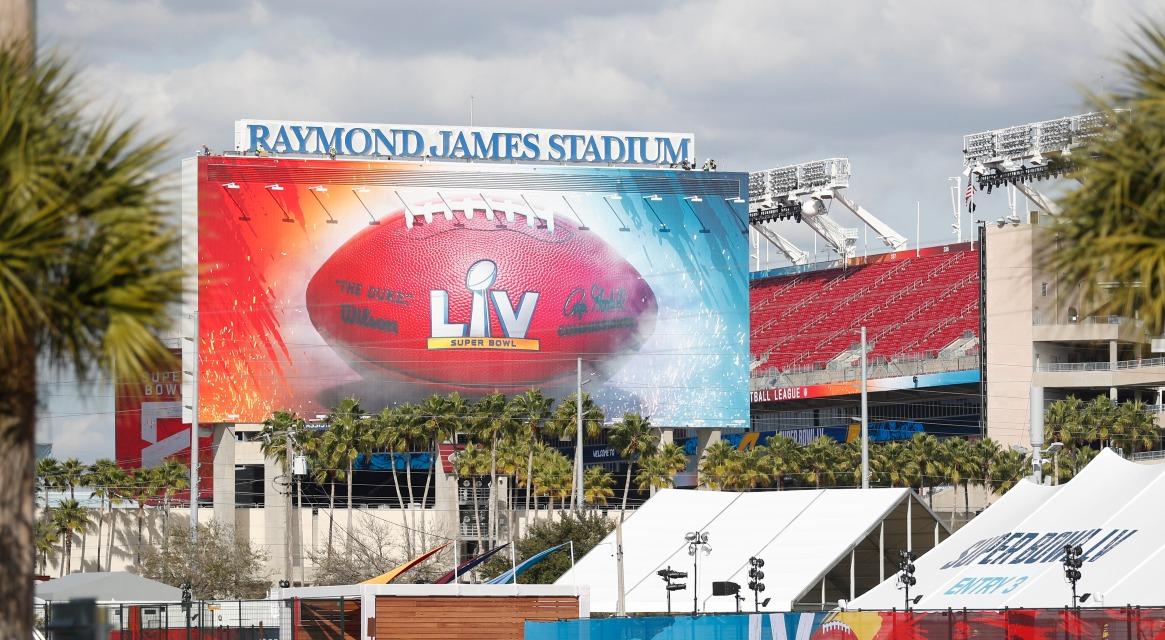 Hey, Non-Sports Fans — There Are Other Things to Watch Besides the Super Bowl
By Chrissy Bobic

Apr. 28 2021, Updated 4:57 p.m. ET
For some, the Super Bowl is the most anticipated sporting event of the year. For others, it's a time to stare in awe at a ton of top-notch commercials. For those on the outskirts, however, it's a time of year when most other new TV programming is put on hold.
This year, they need to figure out what to watch instead of the Super Bowl on Feb. 7, 2021. Because, as exciting as it might be for sports fans, there are plenty of us who are just not into it and don't want any part of it.
Article continues below advertisement
So, what is there to watch instead of the Super Bowl?
Luckily, there are some movies and TV shows you can watch instead of the big game. If you haven't watched the Netflix documentary Strip Down, Rise Up, which premieres on Feb. 5, 2021, by the time the Super Bowl rolls around, you can tune into that. The documentary follows women from all walks of life who use pole dancing as a form of therapy.

Article continues below advertisement
Another Netflix original movie that premieres on Feb. 5, 2021, is Malcolm & Marie, starring John David Washington and Zendaya as the leads. The black-and-white independent movie is about a director and his girlfriend who return home after his movie premiere to high tensions mounting in their relationship.
If you're in the mood for some more lighthearted fare while everyone else watches the Super Bowl, though, MTV is airing an all-evening marathon of Ridiculousness. 
And at 9 p.m. ET you can watch Sheree Whitfield and Dwight Eubanks watch Season 13 Episode 5 of The Real Housewives of Atlanta on Bravo and give their running commentary.
Article continues below advertisement
There will also be reruns of Snapped on Oxygen all evening and all three Fifty Shades movies will air on E! starting at 3:30 p.m. ET. And if you're one of the millions of dedicated Law & Order: Special Victims Unit fans out there, USA will be airing past episodes from 6 until 11 p.m. ET. Clearly, there's no shortage of material to wade through on Super Bowl Sunday.
Article continues below advertisement
But you can still watch the Super Bowl commercials on your own time.
Huge companies that may have once been synonymous with airing big-budget commercials during the Super Bowl made the decision to bow out in 2021. This includes Pepsi, Budweiser, and Ford. They have all chosen to use the money they would have poured into a Super Bowl commercial to help the COVID-19 vaccine efforts instead. Even so, there are still going to be some commercials to watch after the game is over and even before it airs.
So if you're worried about missing the Super Bowl commercials but don't want to watch the actual game, don't worry. There will likely be plenty of ways to re-watch them after, including on social media. 
You might also be able to find them on YouTube following their initial broadcasts during the Super Bowl. Surprisingly, there are already some Super Bowl commercials on YouTube, so if that's your only reason for tuning in to the big game, you might not need to after all.