Hey, Non-Sports Fans — Here's What to Watch Instead of the Super Bowl
Although football fans are excited for the 2022 Super Bowl, some may still be trying to figure out what to watch instead of the game.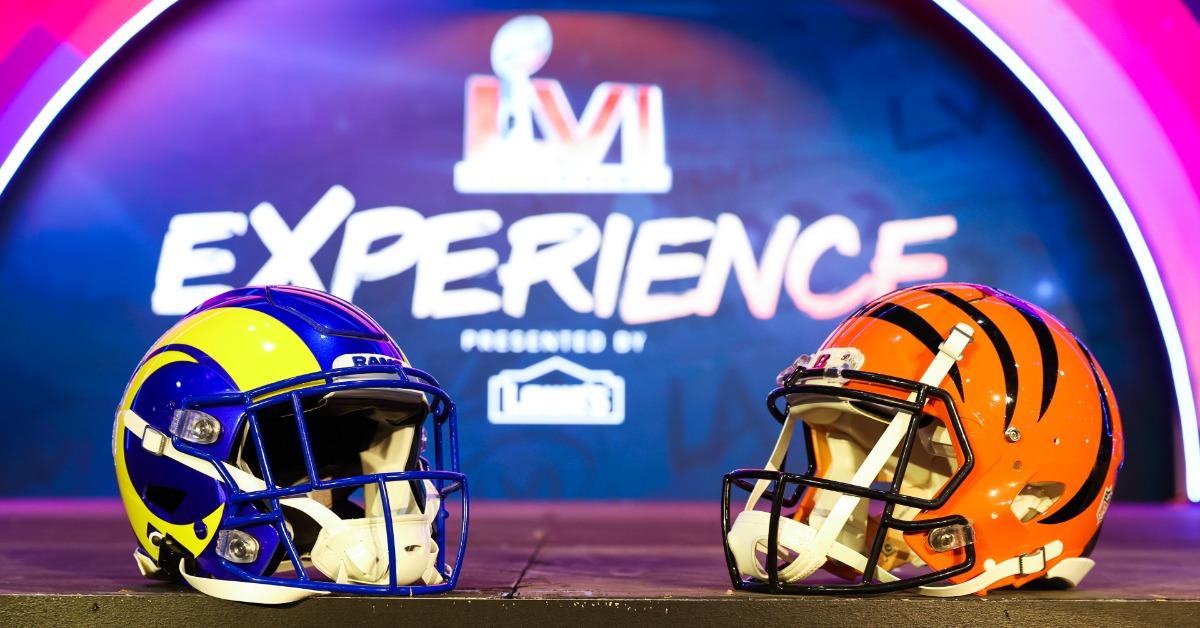 For some, the Super Bowl is the most anticipated sporting event of the year. For others, it's a time to stare in awe at a ton of top-notch commercials. For those on the outskirts, however, it's a time of year when most other new TV programming is put on hold.
This year, here's what to watch instead of the Super Bowl on Feb. 13, 2022. Because, as exciting as it might be for sports fans, there are plenty of us who are just not into it.
Article continues below advertisement
So, what is there to watch instead of the Super Bowl?
Luckily, there are some movies and TV shows you can watch instead of the big game. Love Is Blind Season 2 drops on Netflix on Feb. 11, 2022. If you haven't watched any of it by the time the Super Bowl rolls around, you can tune into that. The second season of the reality show follows a new group of singles willing to meet their future spouses and propose before they even see each other in person.

Article continues below advertisement
The first three episodes of The Fresh Prince of Bel-Air spinoff Bel-Air premiere on Paramount+ on Super Bowl Sunday. Because they're on a streaming platform, you can always switch back and forth between the game and the show so you don't miss the half-time performances. Which, if we're being honest, is what many fans are watching the big game for this year.
Although the Super Bowl is expected to end around 9:50 p.m. EST, if it goes into overtime, there are other things you can watch at the same time. Like The Walking Dead new final season trailer, which drops on AMC at exactly 10 p.m. EST. It's only three minutes long, but the network is making a big deal out of it, so fans are too.
Article continues below advertisement
There will also be a new episode of Celebrity Big Brother on at the same time as the Super Bowl. It airs at 8 p.m. EST and will feature a new Head of Household competition. And how could we forget Puppy Bowl XVIII? It airs on Animal Planet at 6 p.m. EST and runs for three hours.
Just for good measure, MTV will play yet another marathon of Ridiculousness during the Super Bowl time slot. And fans of Euphoria plan to tune in to a new episode on HBO at 9 p.m. EST instead of the game.
Article continues below advertisement
But you can still watch the Super Bowl commercials on your own time.
Sports fans and non-fans alike are anticipating Super Bowl LVI because of its epic half-time show. The show will feature performances by Snoop Dogg, Kendrick Lamar, Eminem, Mary J. Blige, and Dr. Dre.
But others also tune in for the commercials, which are always noteworthy in some way. Luckily, you'll probably be able to watch some of the commercials without tuning in to the game itself.
The biggest Super Bowl commercials tend to find their way to Twitter or YouTube following their initial airing during the game — and some are even previewed ahead of time on social media.
So if that's your only reason for tuning in to the big game, you might not need to after all.