Lindsay Lohan Is Back and We Can't Wait to See Her During the Super Bowl
We have always been rooting for Lindsay Lohan and truly only want good things for her. That's why we're pumped for her new Super Bowl ad!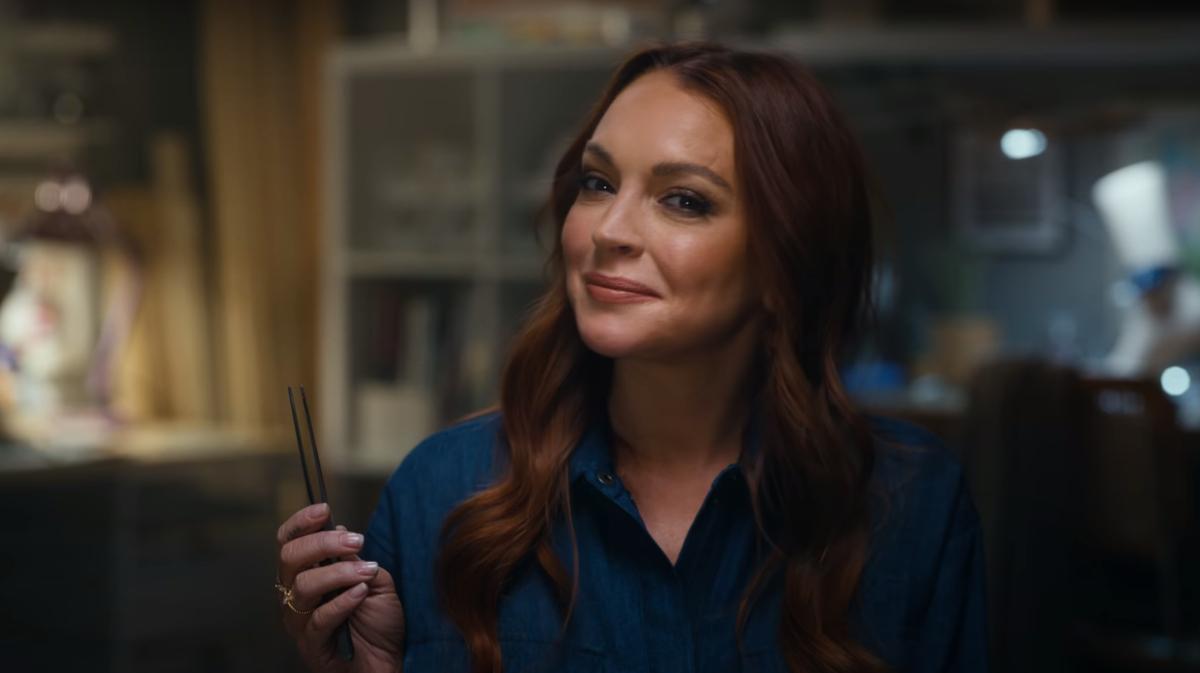 Are you ready for some Lindsay Lohan, because we are absolutely ready for some Lindsay Lohan. It has recently been brought to our attention that the former Mean Girl is getting some airtime at the Super Bowl in her very own ad. We're secretly hoping she's doing a spot for a yet-to-be-announced 2022 VW Bug called Herbie, but we'll definitely settle for new technology that allows us to swap bodies with other people. Here's what we know about Lindsay Lohan's Super Bowl ad.
Article continues below advertisement
What is Lindsay Lohan's Super Bowl Ad about?
We love a healthy Lindsay and want nothing but the best for her which is why an ad for Planet Fitness is the perfect way to burst back onto the entertainment scene. The spot begins with a question many have been asking themselves for a while now, "What's gotten into Lindsay?"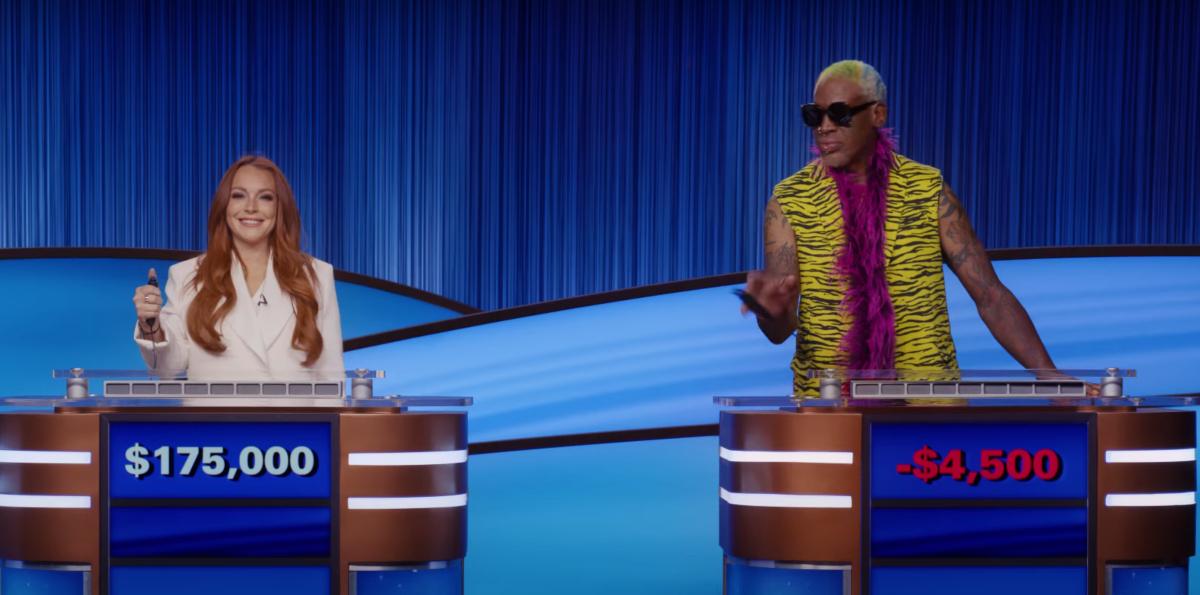 Article continues below advertisement
Lindsay herself is running on a treadmill while a narrator praises her using a series of backhanded compliments that reference her wild past. Then she's beating former NBA star Dennis Rodman in a game of Jeopardy! and is evidently getting a good night's sleep which, according to the voiceover, "the paparazzi aren't thrilled about." We get what the commercial is doing but it's also a very "fun" reminder that allegedly unstable women are keeping those vampires working. We hate to see it!
Did you think we were gonna get out of this thing without referencing her DUI? As Lindsay bedazzles actor Danny Trejo's ankle monitor, the narrator is revealed to be William Shatner who is also working out at Planet Fitness. As Lindsay strolls by him, saying hello, he says, "Maybe it's not what's gotten into Lindsay, it's what Lindsay's gotten into." It's a delightful commercial where she pokes fun at her past, which we are sincerely glad is in the rearview mirror.
Article continues below advertisement
Speaking of Super Bowl ads, CBS is counting down some of the best!
The Super Bowl is not just the best of the best of the NFL, it's also the best of the best of capitalism. And who better to celebrate than a large corporation like CBS in their Super Bowl Greatest Commercials: All-Time Classics special, airing Tuesday Feb. 8. We're really looking forward to revisiting some old faves, like the classic Wendy's "Where's the Beef?" commercial, which was made to let folks know they had larger patties than their competitors.
Article continues below advertisement
Perhaps the most notable Super Bowl commercial, and arguably the one that kicked off the Super Bowl ad craze, was Apple's 1984 commercial introducing Macintosh. It was directed by Ridley Scott who would go on to direct incredible films like Alien. From that moment on, it was a race to create memorable, impactful commercials during one of the most-watched televised events of the year.
Robert Horowitz, President of Juma Entertainment, told Forbes that, "People want to relive these great ads, and we let them see what they want to see," he explained. "The great commercials are the ones that really tell a story." And the great stories being told during the 2022 Super Bowl will cost $7 million for 30 seconds. Where's the beef? You mean, where's the cheddar?