'Super Mario Bros. Wonder' Is Innovative in All the Right Ways — First Impressions
The Wonder Flower in Super Mario Bros. Wonder adds a wackiness not yet seen in Mario games — and it promises to be the best new game in the franchise.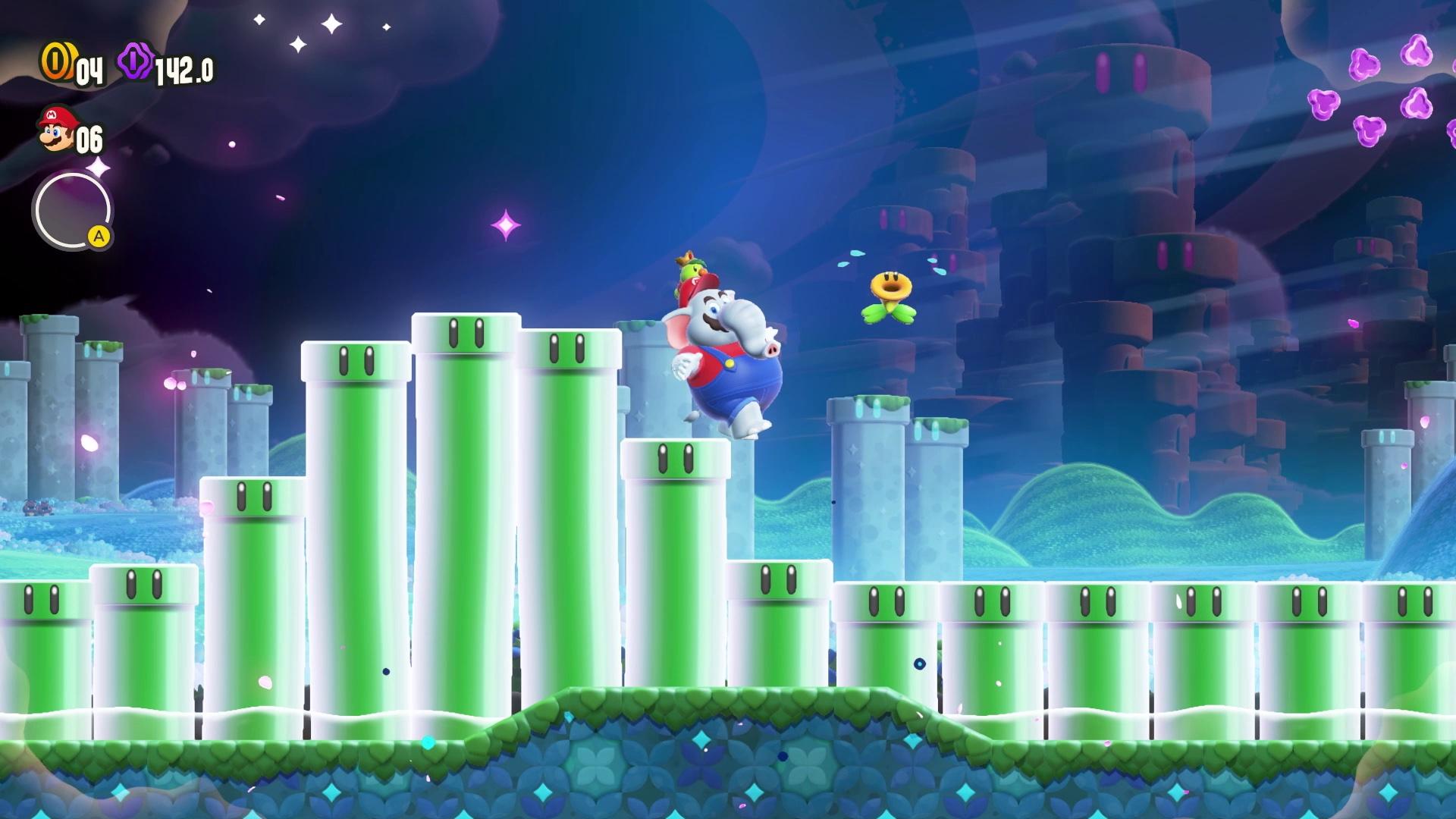 Nintendo has been more than generous to its Switch players, bringing remasters and ports of countless favorites across its previous generations of consoles — but it's been some time since figurehead Mario has received a brand new game of his own.
Sure, there was Mario Golf: Super Rush, and Paper Mario: The Origami King, alongside Mario Tennis and a new Super Mario Maker. But the red-hatted plumber and his cohort of friends haven't been dropped into a new platformer in years.
Article continues below advertisement
But would it really be a Nintendo console if it didn't have a new Mario platformer?
Super Mario Bros. Wonder was announced earlier this year and was given a surprisingly early release date of October 2023. Ahead of this fall release, Nintendo invited Distractify to preview the game and get some first impressions — and this is definitely a new title you won't want to miss out on.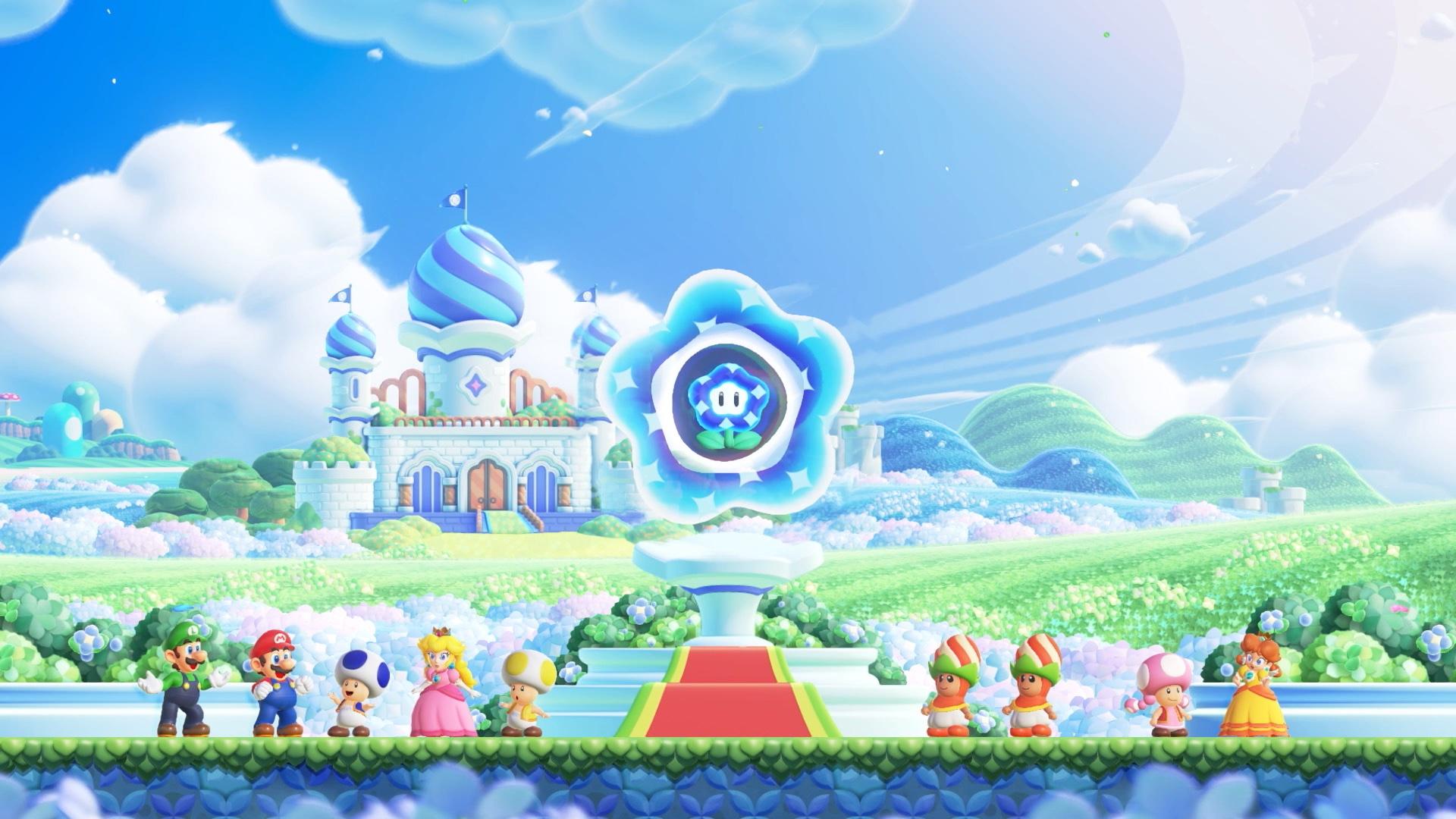 Article continues below advertisement
'Super Mario Bros. Wonder' is original while staying true to the formula.
Super Mario Bros. Wonder officially takes us out of the Mushroom Kingdom and into the Flower Kingdom. Nintendo has spared no expense when it comes to the new content in the first original 2D Mario platformer in about a decade, bringing new power-ups and enemies along with one of the biggest starting rosters we've ever seen.
Players can choose from one of 12 characters before heading into a single level: Mario, Luigi, Peach, Daisy, Toad, Toadette, four colors of Yoshi, and Nabbit.
Yes, Nintendo is finally letting us play as Daisy in a platformer.
Article continues below advertisement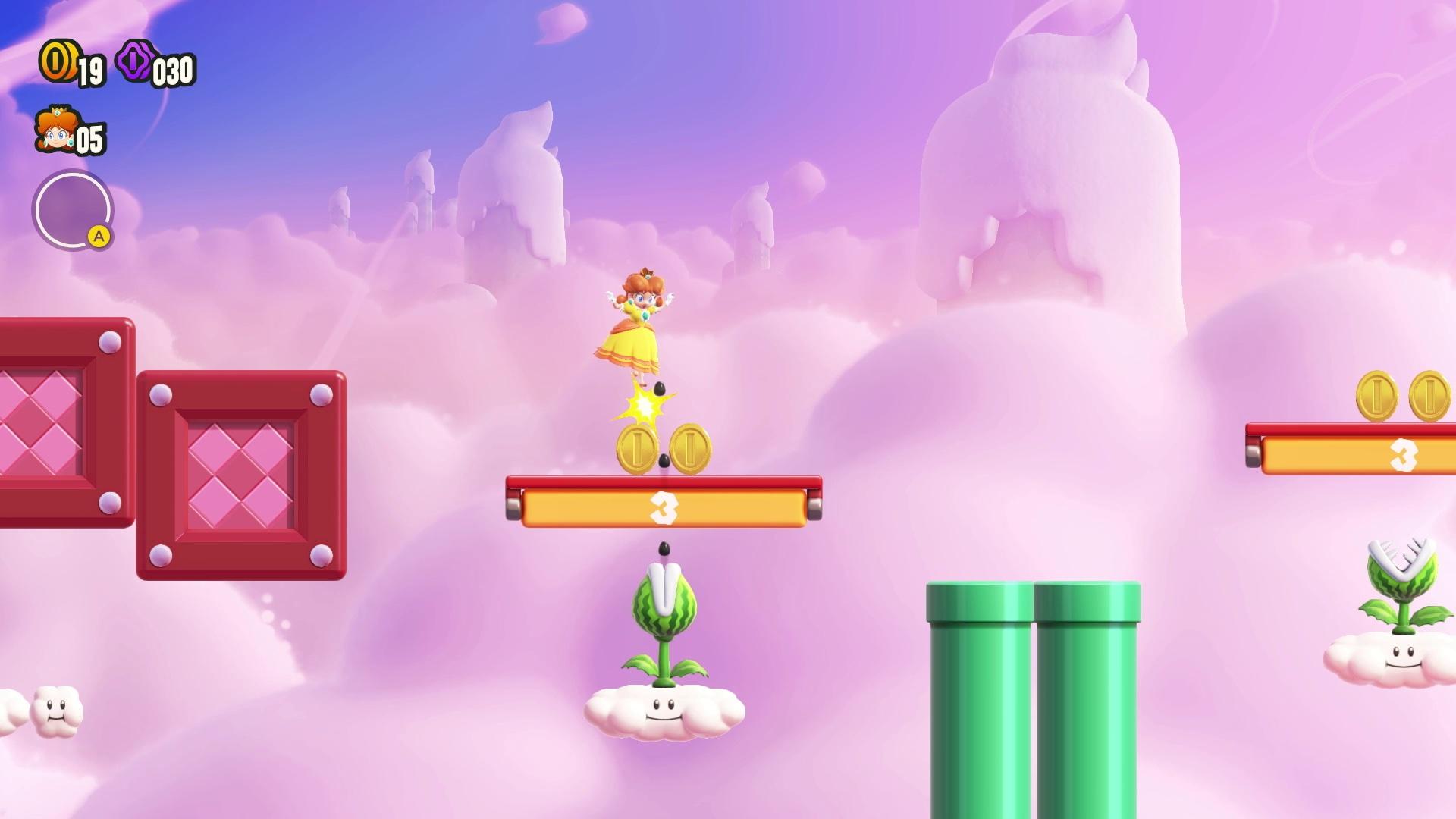 Five of those characters prevent you from taking damage — a move that drastically increases the accessibility of even the hardest of levels for players of all ages and skills. That said, should you choose to take one of these semi-invincible characters (all of the Yoshis as well as Nabbit), you'll miss out on the various power-ups available.
Article continues below advertisement
It's a give-and-take that allows Super Mario Bros. Wonder to not only cater to Nintendo's traditionally young audience but offer plenty of challenge for lifelong fans looking to return to the series without feeling like they're batting under their league. It also means older siblings can hand a controller to the younger players in their life without worrying about carrying them through a particularly challenging level — a quality of life improvement that keeps the franchise truly fun for the whole family.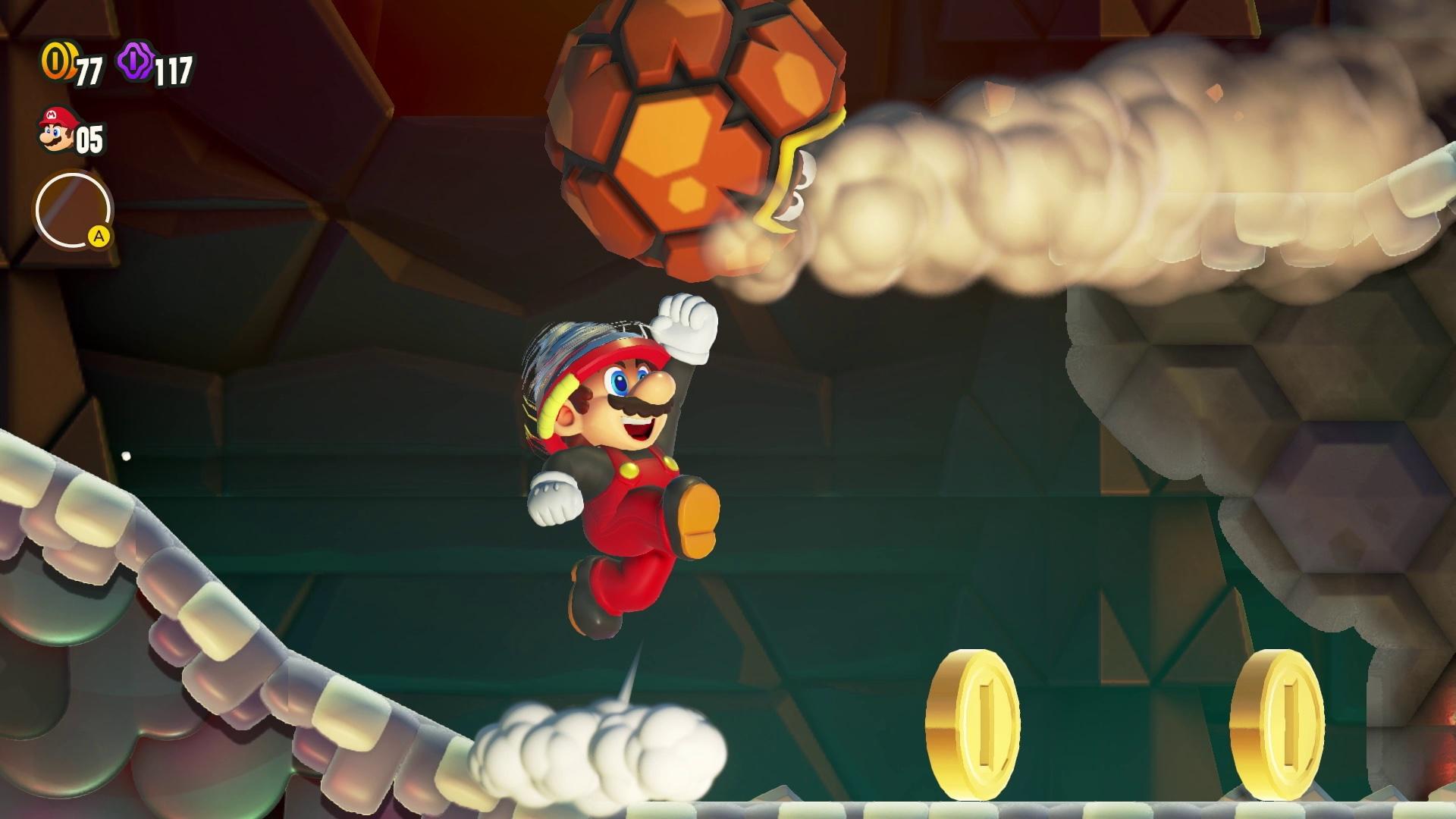 Article continues below advertisement
Trailers have already teased the elephant power-up, which essentially turns your character into an elephant who can plow down bricks and sprinkle water on nearby flowers, but that's far from the only new one available. In my time with the game, I was also able to experience a drill power-up, which allowed the user to drill into the ground to access otherwise block-off areas. If paired with the right badge, you can drill into the platform above you as well as below.
The Wonder Flower completely changes the gameplay experience of every level, turning pipes into moving, ridable worms, or introducing a horde of charging bulls that will propel you up into the air to walk on a platform of clouds you wouldn't be able to reach otherwise. Not only does it offer a wacky variability to every level, but it also increases the game's replayability.
Article continues below advertisement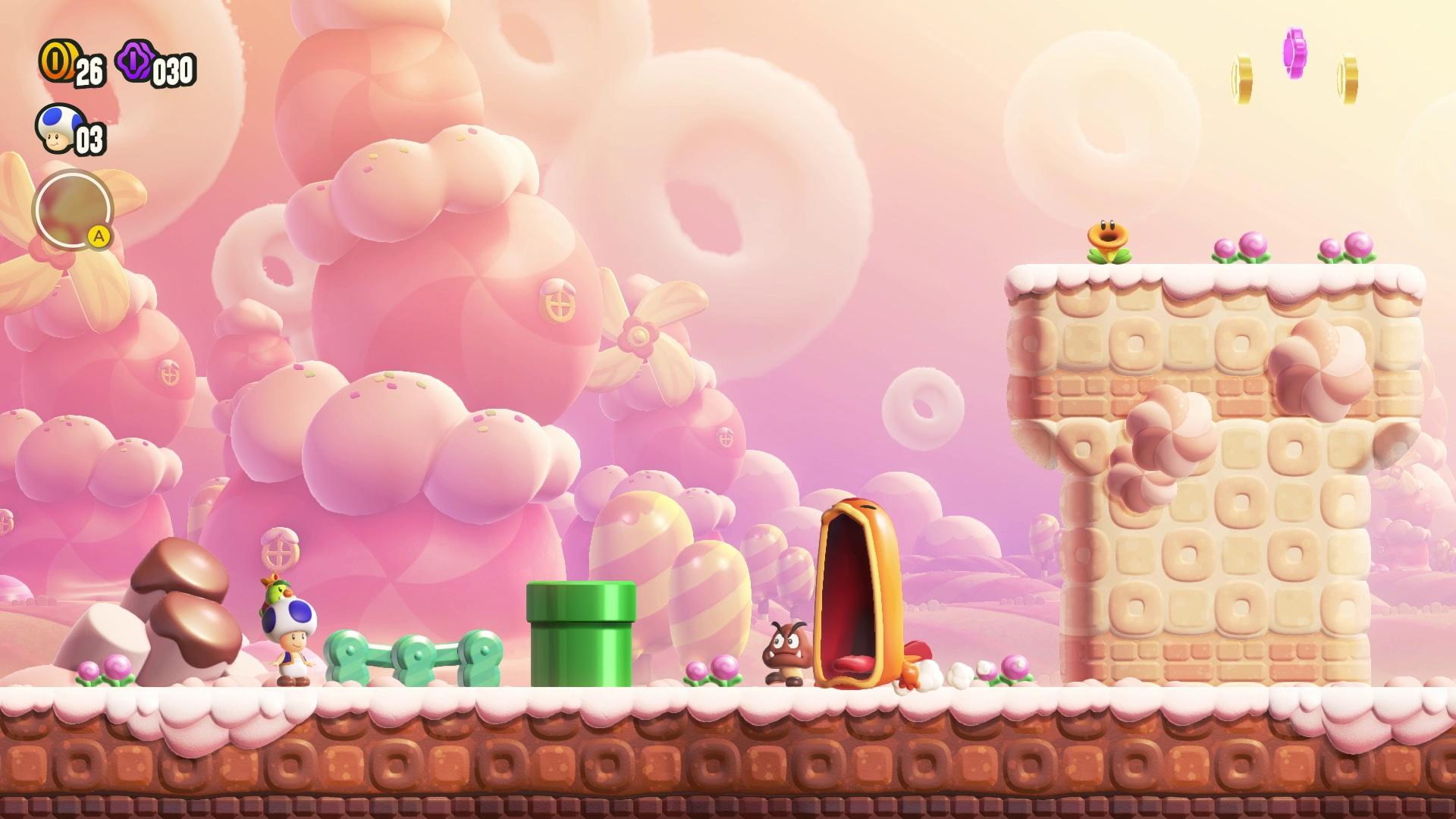 It's already common knowledge that not every level in a Mario platformer can be 100 percent completed in a single playthrough — but Super Mario Bros. Wonder ensures that if you're an achievement hunter looking to secure every purple coin and Wonder Seed, you'll have to revisit plenty of levels to get it just right.
Article continues below advertisement
You can also customize what "badges" Mario and his friends use as you venture from challenge to challenge, each allowing you to access different parts of the level. These abilities range from basic wall-jumps to more complex unlocks you'll find as you progress, but you won't always know which ones you need until you've given the level a try.
Article continues below advertisement
Despite being a Mario fan for most of my life, I was surprised at the level of challenge baked into some of the new levels. Though I'm not one to wrongly assume a Mario game could be easy, even two-star levels would catch me off guard at times — and I'm told there are significantly more challenging levels the further you progress through the Flower Kingdom's worlds.
Super Mario Bros. Wonder is refreshing in all of the ways it needs to be to feel original without losing the familiar touchstones every Mario platformer is known for. It's yet another installment in a well-loved franchise that will keep hardcore fans entertained for hours while also offering a great entry point for those who have (somehow) never played a Mario Bros. platformer before.
With the introduction of Wonder Flowers, I personally can't wait to see what future challenge runs and Kaizo creations will look like after players have become well-acquainted with the game's secrets.
Super Mario Bros. Wonder will be available exclusively for the Nintendo Switch on Oct. 20.