'Princess Peach: Showtime!' Shows Peach Kicking Serious Butt in Her Own Title
Princess Peach finally gets to do more than float and play a damsel in distress in the new upcoming game 'Princess Peach: Showtime!'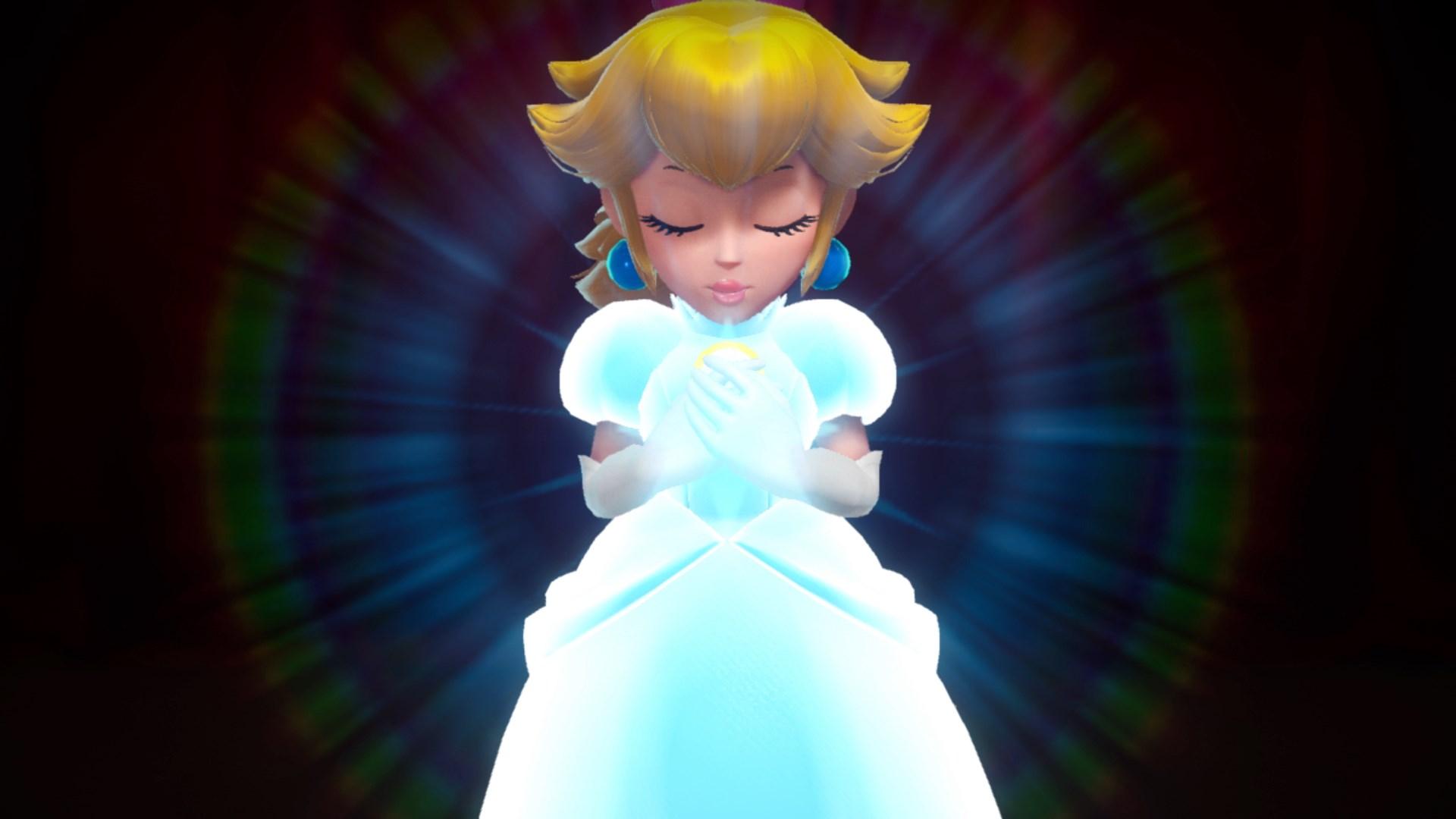 Mario always seems to steal the spotlight from his supporting cast, but it seems like Nintendo is finally ready to give Princess Peach another chance to take the leading role. Nintendo has finally given us details on the upcoming game slated to feature Princess Peach as the lead character.
Here's everything we know about the new Princess Peach game — titled Princess Peach: Showtime! – coming to Nintendo Switch.
Article continues below advertisement
What is the new Princess Peach game on Switch? Details on 'Princess Peach: Showtime!'
During Nintendo's September Direct, we got a good look at the upcoming game, and it seems to be a title akin to Luigi's Mansion, giving our pink princess a whole mystery to unravel on her own.
When Princess Peach decides to visit the Sparkle Theater to see a show, the Wicked Grape and the Sour Bunch appear to steal the show, leaving Peach and theater guardian Stella to team up.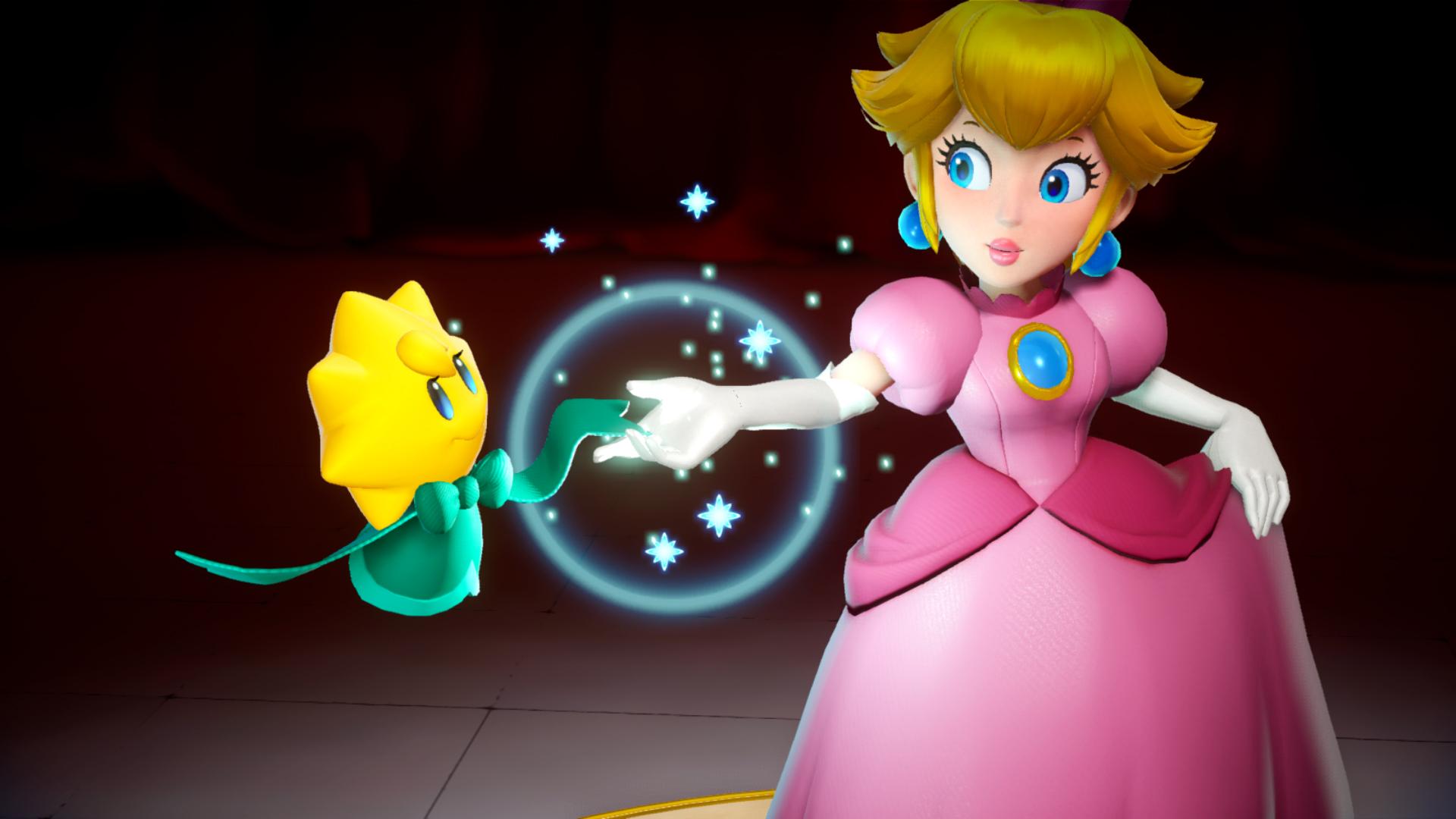 Article continues below advertisement
Stella, a pretty floating ribbon, helps give Princess Peach ribbon powers so she can work her way through the various obstacles presented to her. The ribbon takes down Sour Bunch goons with a quick flick, while also restoring the various sets to their former glory.
The trailer also gave Princess Peach: Showtime! a release date of March 22, 2024, making it one of the premiere first party titles to look out for on the Switch next year.
Swordfighter and Detective Peach make debuts in 'Princess Peach: Showtime!'
For so long, Princess Peach's abilities have been confined to those she's able to do in her regular evening gown — but Princess Peach: Showtime! finally gives the former damsel in distress a fighting look of her own.
Though Peach will have ribbon powers to help her through the various obstacles and enemies in her path, when that isn't enough, she can transform into Swordfighter Peach.
Article continues below advertisement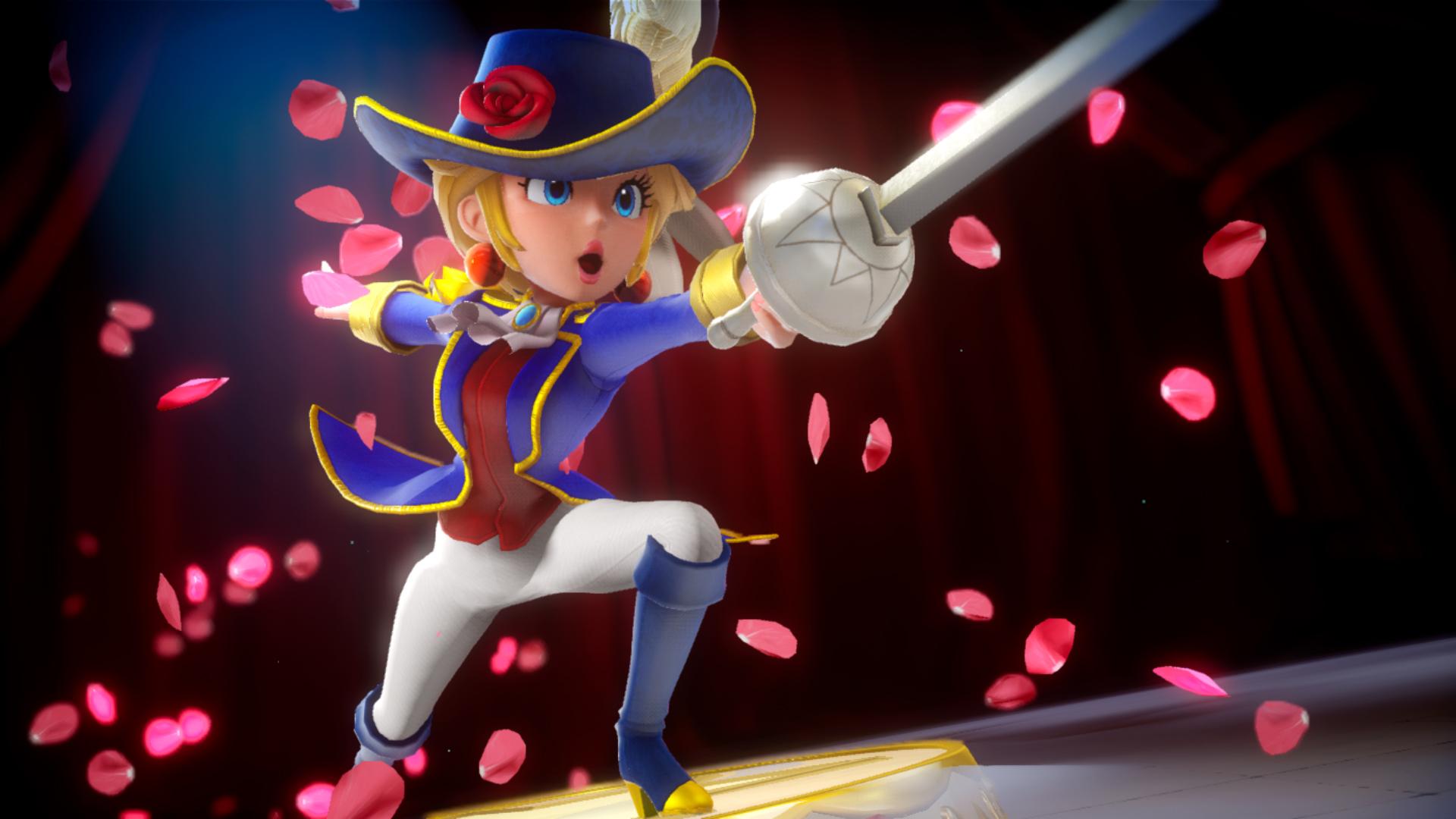 Donning a rapier and feathered hat that would make any fantasy swordfighter jealous, she slashes her way through tougher opponents with ease, giving the princess an impressive roster of new moves to use.
In addition to her parrying persona, Peach also gets to play detective as she hunts down the answers to who is stealing the shows. As Detective Peach, you'll look into clues and find missing artifacts, giving Peach more hats in one game than she's ever had before.
Article continues below advertisement
Is this the first game featuring Princess Peach?
While it's exciting to see Peach step into the spotlight, this actually isn't her first foray into a leading role. She was previously the protagonist of Super Princess Peach on Nintendo DS (way back in 2005). She was also the lead in Princess Toadstool's Castle Run from 1990.
But as the first game to star Princess Peach in nearly two decades, there's clearly a lot of hype for the project. This is the first time Peach is shown to seriously kick enemy butt in a Nintendo title (even in Super Smash Bros), so fans of the popular princess have plenty of reason to be excited about the upcoming title.