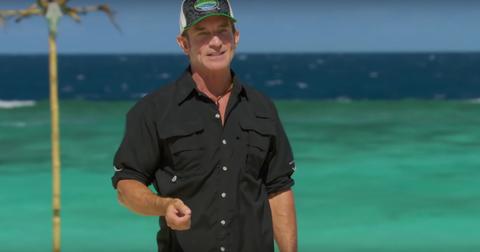 The 'Survivor' Season 40 Returning Cast Members Are Back in a Familiar Setting
By Chrissy Bobic
If you take anything away from reality TV, it should probably be that a show like Survivor will never go away. That's not a bad thing by any means, but after more than 20 years on the air, it's a wonder how the show has managed to stay fresh, entice new and dedicated fans alike, and remain as relevant as it is. Season 40 of Survivor is already doing just that with a cast full of returning contestants and a filming location to die for.
What is the 'Survivor' Season 40 filming location?
Like the seven consecutive seasons before it, Survivor Season 40 was filmed in Fiji. In fact, Season 40 marks the ninth season overall that the show was filmed in the tropical location. In the past, the show has taken its contestants to places like China, Brazil, and even Kenya, but Fiji is an obvious favorite for the show's producers.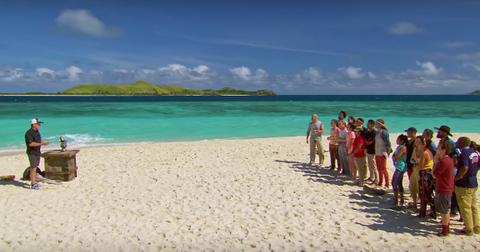 A tropical island is probably the most ideal location for most seasons of Survivor, where challenges revolve around jungle or water-themed tasks. It's also the most aesthetically pleasing kind of location for viewers each season. It makes sense, then, for the castaways to compete in Fiji once more this time around.
Don't expect the location to change anytime soon.
Survivor host and executive producer Jeff Probst spoke to Entertainment Weekly in 2017 about the show's history and filming locations. He revealed that, despite the different cultures and customs other locations offer, Fiji is where it's at. And if he has things his way, Fiji will remain Survivor's key filming location for the foreseeable future.
"Fiji offers us everything that we want," Jeff said. "Incredibly beautiful water that you can see down 30 feet, beaches that are amazing, a government that is working with us, local labor that loves to say 'Bula!' every day because they're just happy you're here. And our crew has never been as happy. We actually have decent accommodations to do this show out in the jungle. It's a win-win-win."
The 'Survivor' Season 40 cast is here to draw blood.
Season 40 is full of returning players who have all made their mark on the series in some way. In the past, other Survivor contestants have returned to the series to compete for a second or third time. This time, however, you have contestants like Ethan Zohn from Survivor: Africa and All-stars. There's also Tyson Apostol who was in Tocantins, Heroes vs. Villains, and Blood vs. Water together in one place.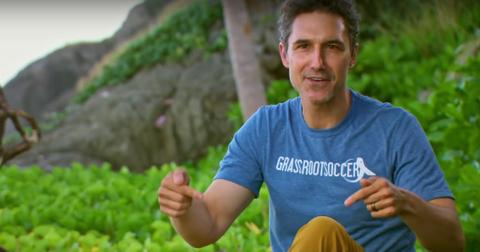 While it's unclear who wins Survivor Season 40 just yet, any one of these returning champions and competitors could take the $2 million prize when it's all said and done. Because instead of the standard $1 million, Season 40 will award its winner with an even swankier incentive to make it all the way to the end.
'Winners at War' could be the biggest season yet.
40 seasons is a big deal for any show — even a reality competition series. Needless to say, Survivor Season 40 could end up being a huge deal for the show overall. Jeff told Entertainment Tonight Canada that Season 40 stands to be the "Super Bowl" of Survivor. With the contestants and challenges that lay ahead for all of them, that sentiment is hard to deny. And it probably shouldn't be simple for the castaways to earn that prize money anyway.
Watch Survivor on Wednesdays at 8 p.m. ET on CBS.