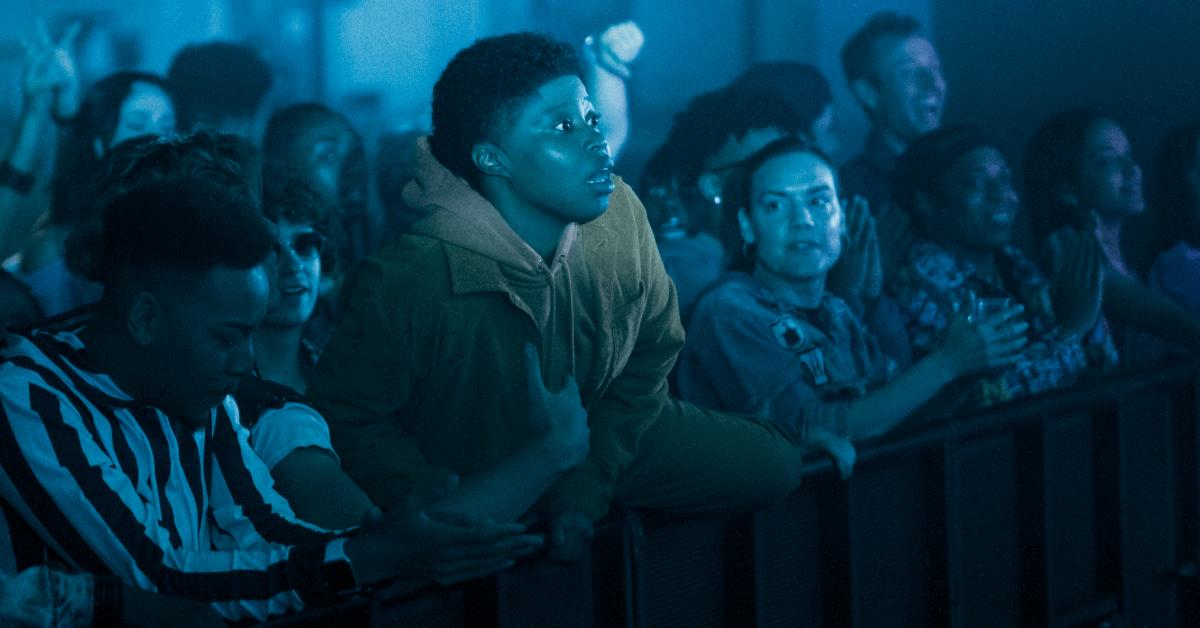 Prime Video's 'Swarm' Offers an Ambiguous and Dream-Like Ending (SPOILERS)
Prime Video's horror series 'Swarm' ends on quite an ambiguous note, and fans are totally confused. Here's the 'Swarm' ending, explained.
Spoiler alert: This article contains spoilers for Episode 7 of Swarm.
After months of anticipation, everyone's new favorite psychological horror series has landed on Prime Video. Created by Donald Glover and Janine Nabers, Swarm centers on Dre (Dominique Fishback), a young woman and deranged fangirl whose obsession with the mega pop star, Ni'Jah, takes a dark turn.
Article continues below advertisement
As of Friday, March 17, all seven episodes are available to stream. So, if you're like us and binge-watched the entire thing over the weekend, you're probably a bit confused about the ending. Luckily, we have all the answers you need! On that note, stick around as we explain the ambiguous ending of Swarm.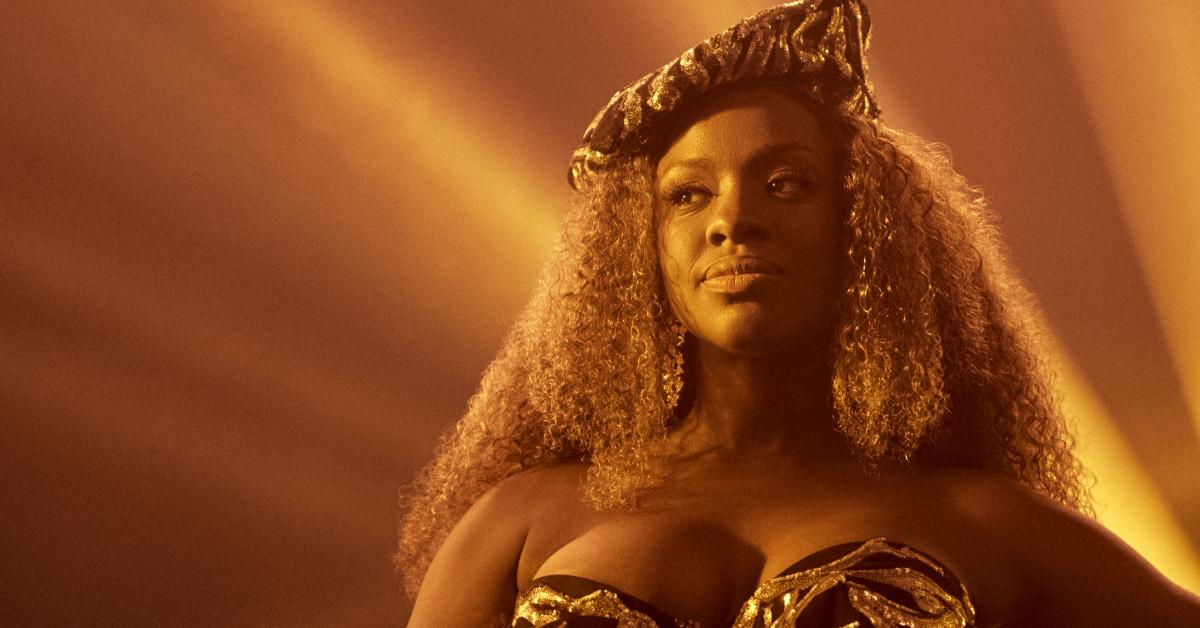 Article continues below advertisement
Here's the 'Swarm' ending, explained.
In the seventh and final episode, titled "Only God Makes Happy Endings," viewers discover that Dre is now living as a man named Tony — just as Loretta reveals in Episode 6. He introduces himself to Rashida (Kiersey Clemons), a college student he later falls in love with. The two meet outside of an Atlanta club in June 2018, as the girl needs a ride home with her roommate.
Tony drives the two of them home, and from there, he and Rashia enter a relationship and quickly fall in love. He starts to appear capable of living a normal life with a significant other, but is it all too good to be true? Unfortunately, it is.
Article continues below advertisement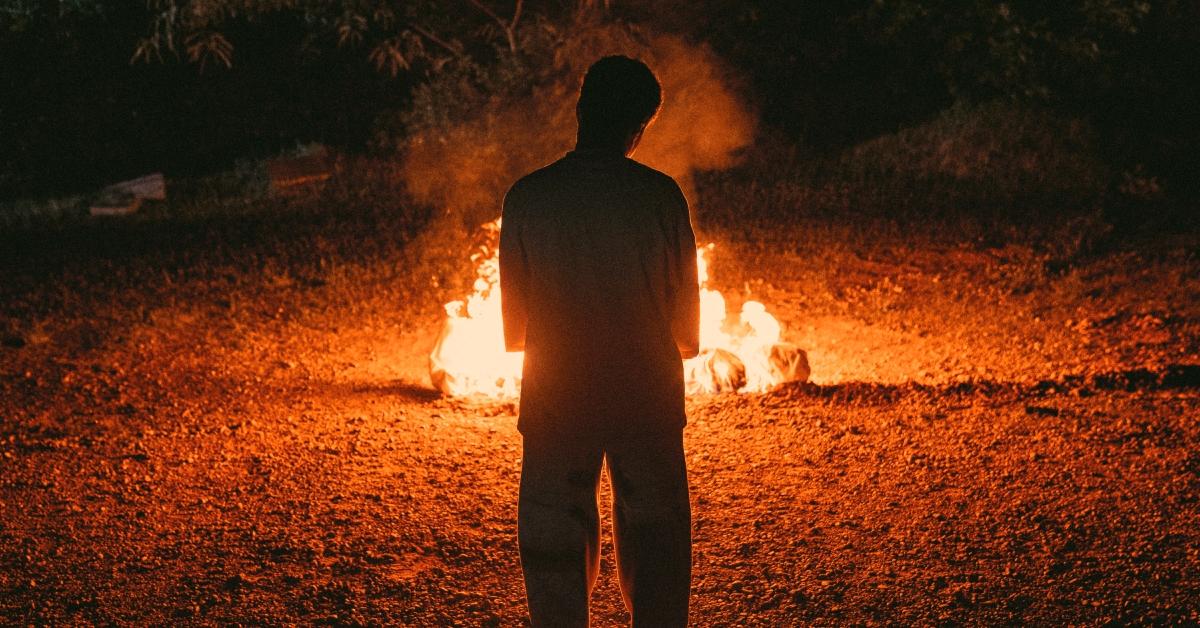 Rashida initially spoke ill of Ni'Jah, but Tony let it go — however, after refusing to accompany him to a Ni'Jah concert on the night of their anniversary and scolding him for spending rent money on expensive tickets, she winds up dead on her couch after Tony strangles her to death. He then embraces Rashida's dead body before falling asleep.
Article continues below advertisement
Tony seemingly wakes up a few hours later; he burns Rashida's body before heading to the Ni'Jah concert. He realizes he doesn't have the tickets anymore, so he murders a scalper and, somehow, arrives just in time for Ni'Jah's performance. Tony then pushes his way to the front of the crowd, hopping over the barrier and jumping onstage.
Security immediately grabs hold of Tony, but Ni'Jah steps in: "Stop. Let her go," the pop star says, whose face is now that of Dre's late sister Marissa (Chloe Bailey). "Sing for them," she urges Tony. "Don't be afraid."
Article continues below advertisement
"I love you all," Tony blurts, and with some silent encouragement from Ni'Jah, the crowd cheers. The pair leave the venue together as fans scream and the media snaps photos. In the back of the limo, Ni'Jah embraces Tony, who mumbles, "Thank you." Wow, talk about a fairytale ending — but did any of it actually happen? Or was it all in Dre's head?
Article continues below advertisement
'Swarm' co-creator Janine Nabers explained the meaning of those final moments.
The viewers no longer have to ponder the final moments because thankfully, co-creator Janine Nabers has explained the meaning of the final sequence and revealed the open ending was intentional.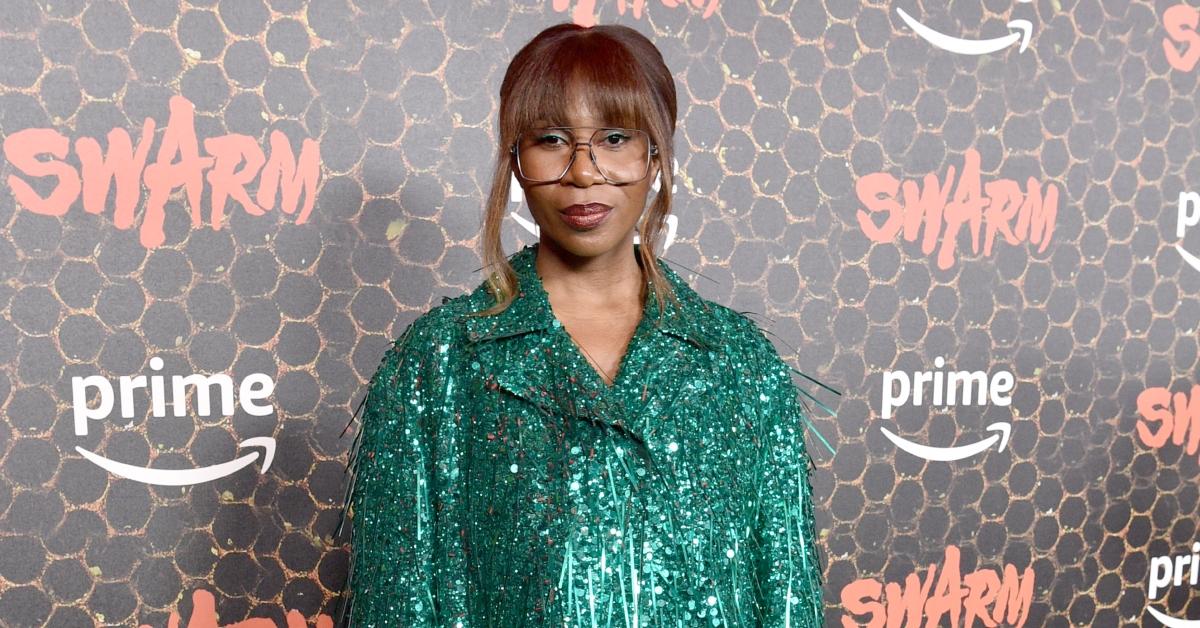 Article continues below advertisement
"When Donald pitched the idea to me, the ending was very much something that he saw visually in his head — her getting in the car with this woman and driving off — and we knew that we were going to have Chloe [Bailey, who has Ni'Jah]'s face on her," she told the Los Angeles Times.
Janine added, "I think that ending is very bittersweet, but also very troubling because we know what that moment is in history: In 2018, [when] a person runs onstage and gets tackled. We don't know where that person is today."
When asked why it was important to transpose Marissa's face over Ni'Jah's, Janine said, "Because they're one and the same. These two women were the catalyst for [Dre's] story. It begins with Chloe [Bailey, who played Marissa], and it ends with Ni'Jah."
Article continues below advertisement
In an interview with TV Line, Janine also explained that the Swarm ending is a manifestation of grief. She told the outlet, "At the end of the day, this is about a woman going through grief in her own way. What she sees in that moment is a manifestation of a lot of the things that she's been dealing with, especially from the pilot, that set her on this journey to begin with."
But, in the end, we believe that Episode 6 is the actual ending of Swarm. The sixth installment reveals Dre (as Tony) charged the stage and was arrested. Episode 7 shows Dre's viewpoint, but the final moments were all in her head — remember the moment she exits the venue with Ni'Jah? That could actually be Dre walking out with the police.
Swarm is now streaming on Prime Video.