'Sweet Magnolias' Author Is a "Little Concerned" With a Character's Storyline on the Show (EXCLUSIVE)
Is the 'Sweet Magnolias' show a faithful adaptation of the books? 'Distractify' spoke exclusively with author Sherryl Woods to get all the deets.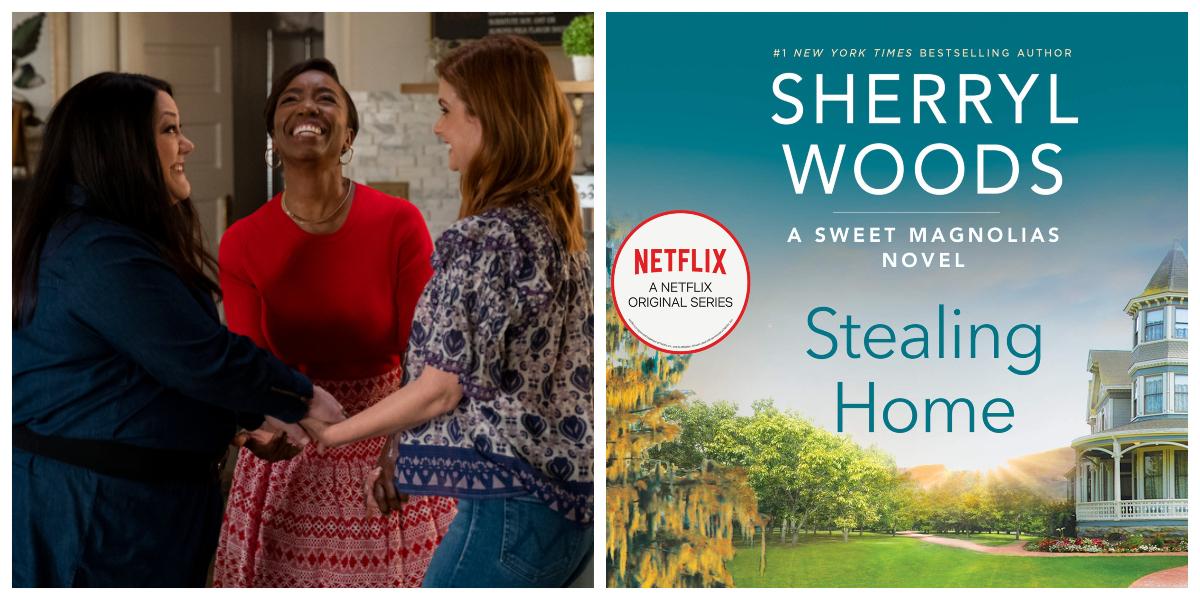 Don't ever cross a fan of anything, whether it has to do with music, movies, or, in this case, an entire series of books.
Author Sherryl Woods wrote the first Sweet Magnolias book Stealing Home in 2007. Since then the series has grown to include 11 books, and one cookbook filled with Southern cuisine led by Sweet Magnolias character Dana Sue Sullivan.
Article continues below advertisement
Adapting a book, or books, to the small screen can be a stressful experience for all involved, especially the fans. They have fallen in love with these characters and consequently feel quite possessive of them.
The Sweet Magnolias series is now a hit Netflix show with two seasons under its belt. Is it a faithful adaptation of the books? In an exclusive interview, Distractify got the lowdown from Sherryl herself. Bless our hearts, let's get into it.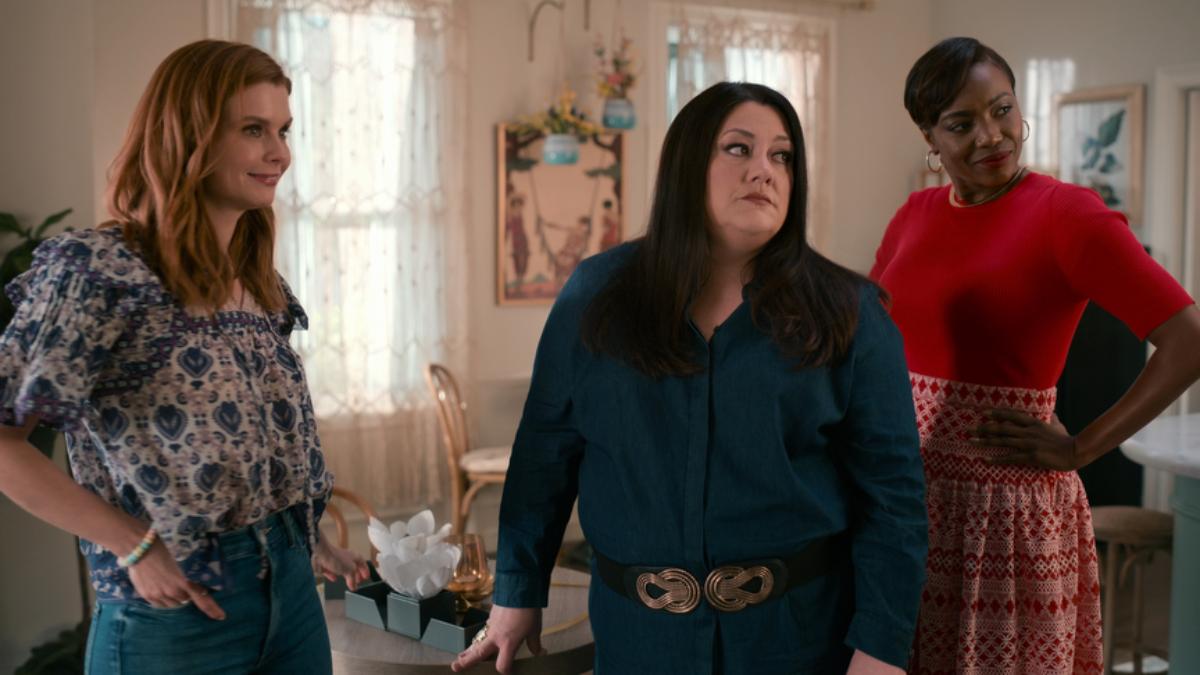 Article continues below advertisement
How does the 'Sweet Magnolias' Netflix series differ from the books?
Obviously we have to stick to Seasons 1 and 2 because that's all we've got, for now. Netflix hasn't announced a Season 3 just yet, and not even Sherryl herself knows if/when that will happen. Distractify chatted with her about the books and the series, to see what they got right and what they changed.
"From my perspective, [the show is] following the books fairly well," Sherryl revealed to us. Part of the reason it was so important for the show to parallel the books is that Sherryl didn't want to disappoint her fans. She told Distractify that when changes are made, "readers go crazy." However, she framed the differences in a very interesting way.
Article continues below advertisement
According to Sherryl, the show creator Sheryl Anderson (hope this doesn't get confusing) and her writers "know the characters because they've just met them and they're finding layers I didn't even know."
The author, who previously worked in the industry as a television critic for 12 years, shared with us that she knows "what it takes to keep a show going." She likened it to having lunch with an old friend and suddenly discovering something new about them.
Article continues below advertisement
The 'Sweet Magnolias' author talked about changes that were made to the book characters in the Netflix adaptation.
Sherryl is particularly protective over Cal Maddox, played by Justin Bruening on the show. Toward the end of Season 2, Cal opens up to Maddie (JoAnna Garcia Swisher) about his own issues with anger. In the Season 2 finale, we last see Cal being dragged away by the police at Dana Sue's restaurant after getting into an altercation with an obsessed fan. Sherryl is a tad worried about the direction Cal is going in.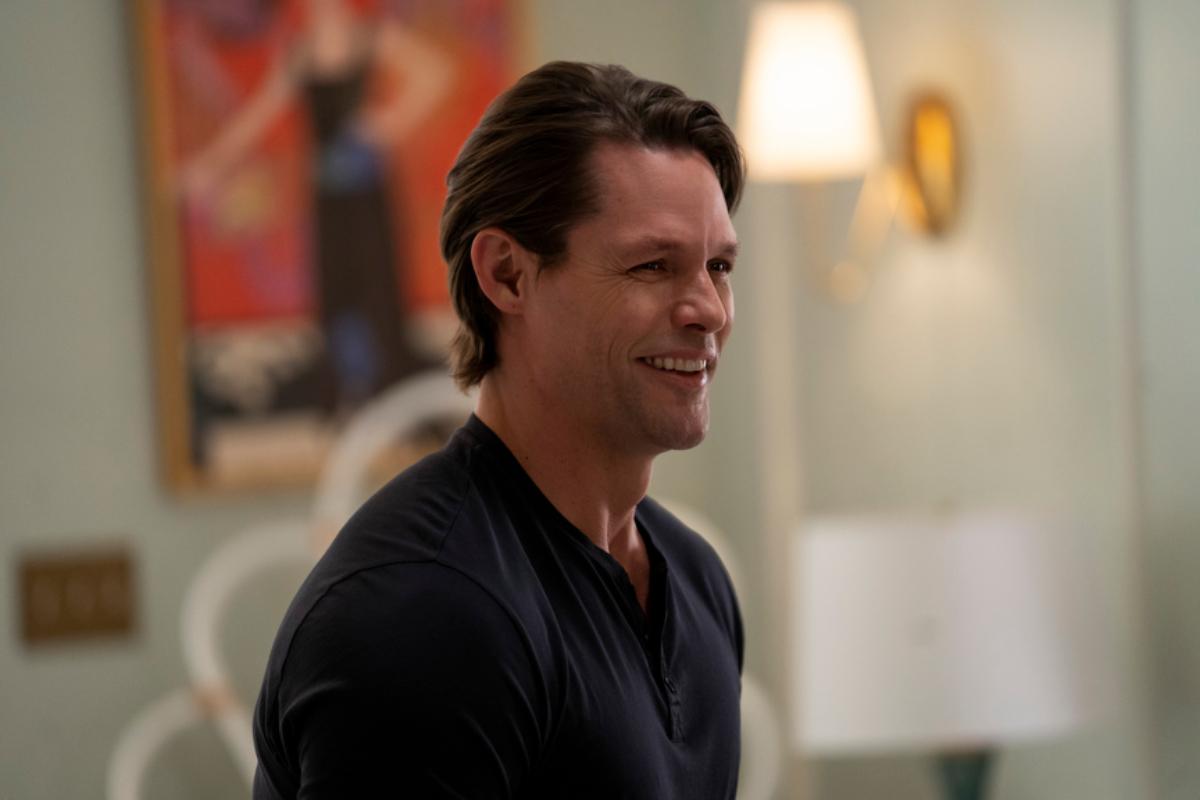 Article continues below advertisement
"I'm a little concerned about Cal," Sherryl said to us. "The anger management issue was not an issue in the books, and I think it does add this other layer to him but I certainly don't want to see him turn into a villain of some kind."
We don't want that either! Thankfully, Sherryl has some say over what happens on the show.
Dan Paulson, the show's primary producer, has been working with Sherryl for quite some time. He has been instrumental in making sure Sherryl has a voice, but not control, over the show. If at any time Sherryl sees something in an outline or script that bothers her, she is able to share her concerns with showrunner Sheryl Anderson. Don't worry, book fans, Sherryl has your backs!
Article continues below advertisement
Who would Sherryl like to see on the show?
In an adorable turn of events, there is one actor Sherryl wouldn't mind seeing pop into Serenity, Ga., for a recurring role. It probably wouldn't surprise fans to learn that Sherryl is a baseball fan, hence the character of Cal being a former professional baseball player turned high school coach. In fact, her favorite baseball movie is Bull Durham, starring the great Kevin Costner.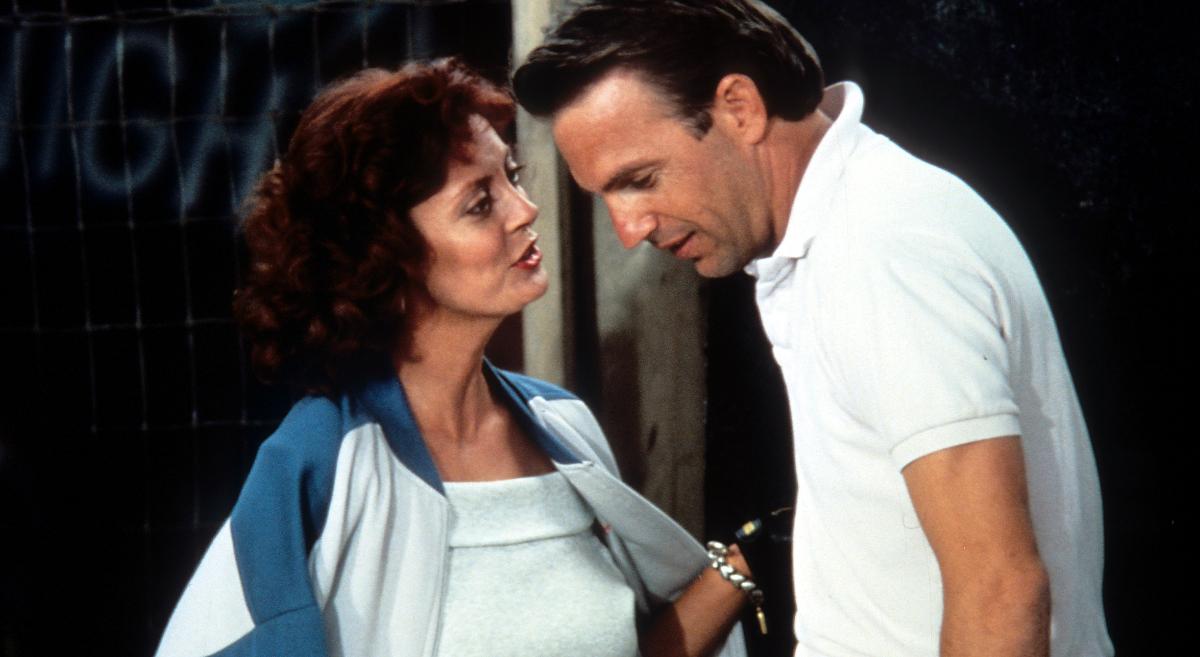 Article continues below advertisement
It's safe to say Sherryl has a bit of a crush on Kevin, so we wanted to know what kind of role she thought he could play on Sweet Magnolias. "If he were to enter Serenity as someone older, he might be Cal's father — if they bring in Cal's father," she told us. We couldn't agree more!
She added, "Let me tell you, I have not gotten to the Sweet Magnolias set yet. If they got Kevin Costner for a cameo for 15 minutes, I would be there, start to finish, every minute that he was coming."