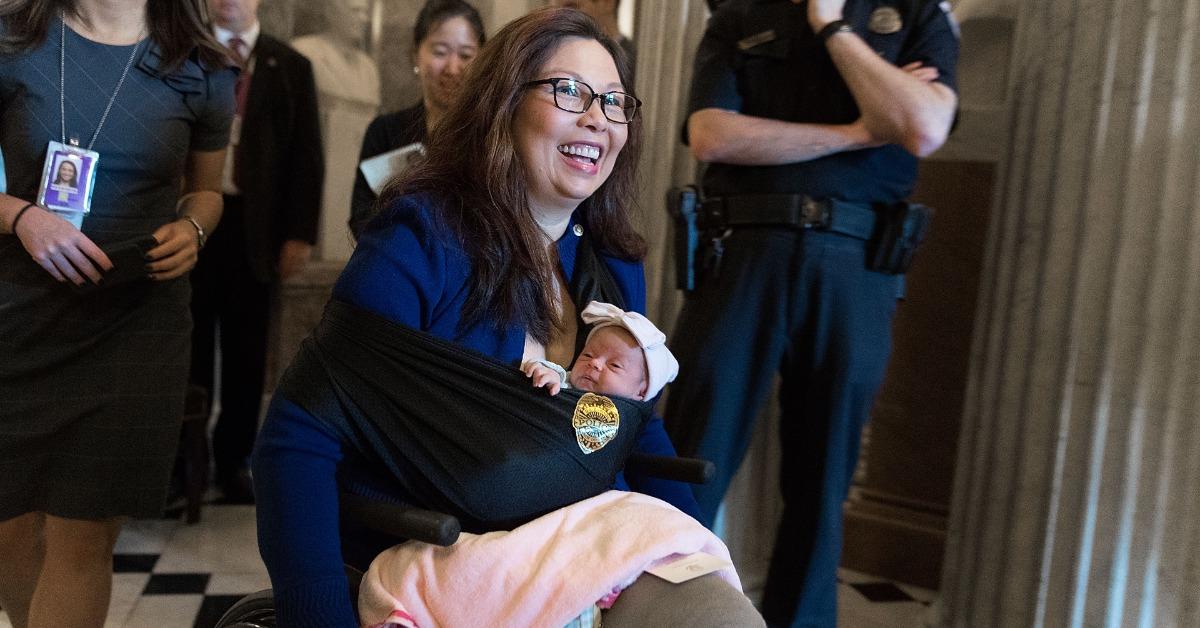 Senator Tammy Duckworth's Life and Career Differentiate Her From Many of Her Peers
U.S. senator Tammy Duckworth is a star in the political field. A war veteran who was injured in combat and went on to recover and pass legislation to aid her military comrades, Tammy has proven her standout citizenry time and time again.
Article continues below advertisement
Beyond her remarkable career accolades, Tammy's personal life is also largely unlike that of many of her peers in the Senate.
Here's what we know about her ethnicity, birthplace, and Tammy's future political ambitions.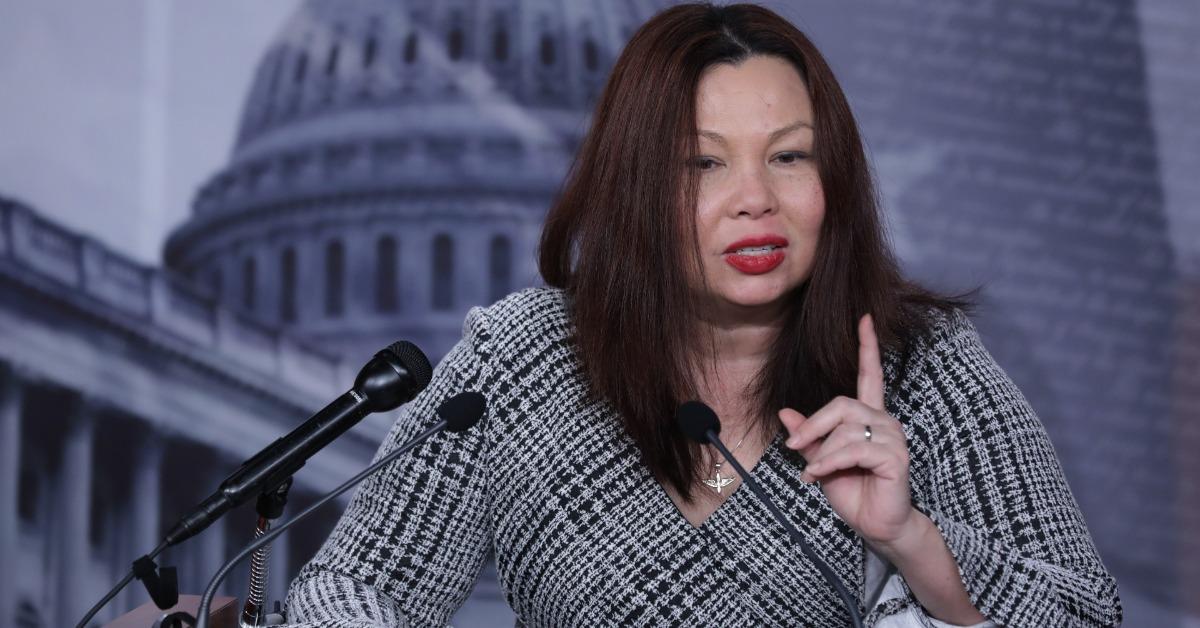 Article continues below advertisement
What is Tammy Duckworth's ethnicity? The senator is of Thai descent.
Tammy holds many "firsts" in her career, and her status as a living legend among U.S. government officials is only furthered by her personal life. The senator is actually of Thai descent and has proudly made her heritage a focal part of her personality, as well one that informs the points she supports in legislation. The senator also has a large and fervent support group, one that she has accrued thanks to both her heritage and her remarkable military service.
The representative has achieved a lot throughout her life. Between being the first woman with a disability elected to Congress, the first Thai American woman elected to Congress, the first woman double amputee in the Senate, the first senator to give birth while in office, and the first person born in Thailand to be elected to Congress, she has done more in one lifetime than many could in several.
Article continues below advertisement
Where was Tammy born? She isn't originally from the U.S.
The daughter of Franklin Duckworth and Lamai Sompornpairin, Tammy was born on March 12, 1968, in Bangkok, Thailand. Her father was a U.S. military veteran and her mother is a Thai-Chinese woman who originally hails from Chiang Mai.
Article continues below advertisement
Having studied at Singapore American School, the International School Bangkok, and the Jakarta Intercultural School, Tammy's impressive education helped her pursue a career in the armed forces. This education also translated into her eventual decision to become a helicopter pilot. However, that same role led to the double leg amputation surgery she underwent after her helicopter was attacked.
On Nov. 12, 2004, Tammy was co-piloting a UH-60 Black Hawk helicopter during a tour in Iraq when it was struck by a rocket-propelled grenade. The attack led her to undergo a double amputation, a moment that would become a cornerstone in her future legislation as a senator.
Article continues below advertisement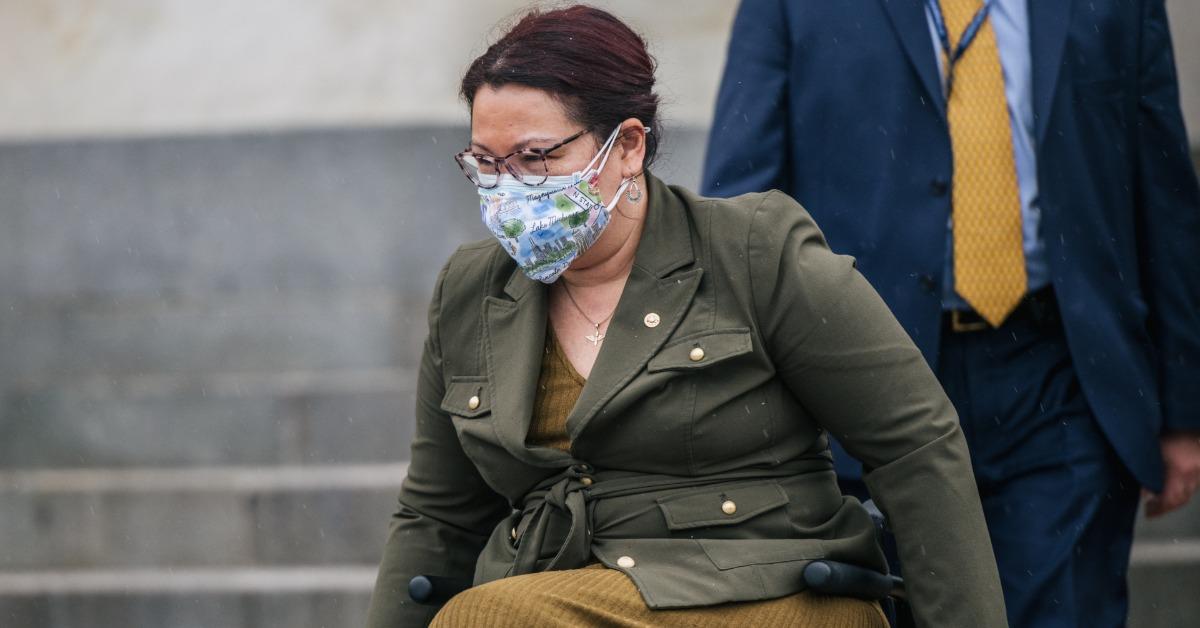 Can Tammy Duckworth be president? She is actually a natural-born U.S. citizen, so yes.
Thanks to long-standing U.S. laws regarding members of the armed services and their spouses having children overseas, Tammy is technically a natural-born U.S. citizen. As such, she is afforded all the opportunities of any other person born in the States, including the ability to run for president.
Article continues below advertisement
It seems as though the senator isn't completely shying away from the possibility, either. During a recent chat with USA Today, Tammy said that running for president is still on the table. "Maybe if it's good for the country," she said to the publication, referencing her childhood in Thailand.
"I think about growing up in Southeast Asia post-Vietnam; everybody wanted to be us. We had these ideals; we had these values, and you could achieve the American dream. I would want to try to get us back to them. We're not there now," the senator said, not wholly ruling out a presidential bid.
Considering her strong sentiments, it sounds like it's only a matter of time before we see if Tammy will actually manifest this ambition into a reality.