Netflix's 'Tattoo Redo' Lets You Erase Those Embarrassing Tats
In the new Netflix reality series 'Tattoo Redo,' clients have their bad tattoos covered by professionals — but their loved ones pick the cover ups.
Tattoo haters have always said that a tattoo should have meaning since it's going to be on your body forever. You shouldn't always listen to that rule — but in Netflix's newest reality series, we meet some people who should've given their tats a second thought.
The streaming service has been home to some stellar reality content lately. From the quirky contestants on The Circle to the sexy singles avoiding each other on Too Hot to Handle, there's been no shortage of bomb reality content.
Article continues below advertisement
And Tattoo Redo promises to be more of that from Netflix. This isn't just your average show about tattoos. Clients come in with the tattoos they regret to get them covered by five well-known tattoo artists — but there's a twist (because of course there is).
The series is another original added to Netflix's ever-growing catalog, and you'll be able to watch the premiere episode sooner than you think. Here's everything you need to know about the upcoming Netflix series.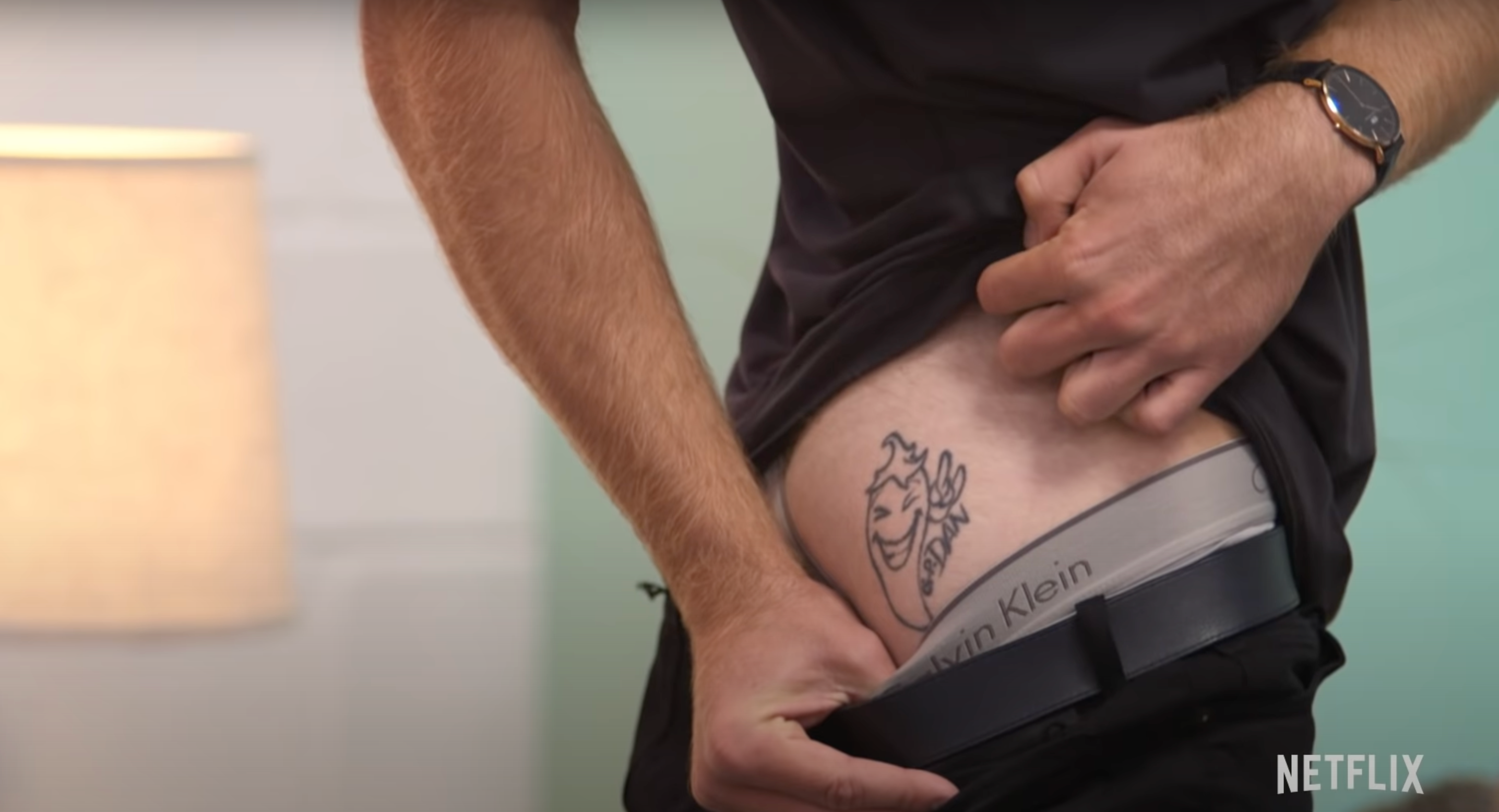 Article continues below advertisement
Guests share their hilarious (and sometimes embarrassing) tattoo backstories on 'Tattoo Redo.'
Sometimes, the worst tattoos have the best backstories to them — and Tattoo Redo is no exception. The guests on this show come in and share their now-hated tattoos and the stories behind them.
From the trailer alone, we already know that there will be some hilarious stories shared in this Netflix show. One client comes in with an embarrassing tattoo he got in a bet, while another claims hers was translated through Google Translate.
But the hilarity doesn't end there. When these clients are brought in, they're delivered by a caring friend who also wants to see the horrible tattoo covered up. And these friends are the ones who pick the cover-up piece.
The show guarantees that the tattoos the clients walk out with will be well-done and worth the time — but will they be exactly what the original person wanted? In addition to being a show about bad ink, viewers will watch friendships be tested.
Article continues below advertisement
There's no guarantee everyone will be pleased with how the cover-ups turn out — but that's what makes it a binge-worthy show.
Article continues below advertisement
What is the release date for 'Tattoo Redo'?
Netflix announced the new series online on June 29, sharing the trailer to its Twitter and YouTube. While some Netflix series have long wait periods between the announcement and the first season dropping, Tattoo Redo watchers won't have to wait that long.
The first season of the series is set to drop on the streaming service on July 28, only one month after the show's announcement.
This will be the perfect show for binge-watchers because it's assumed that Netflix will drop the whole season at once, though it has made no official comment about the release. For certain shows, like The Circle and Too Hot to Handle, Netflix will release the episodes for the season in batches, though it has not revealed that it will for Tattoo Redo.