'Yellowstone' Creator Taylor Sheridan's Wife Has an Impressive Career of Her Own
Nicole Muirbrook, who is actress and model in her own right, is married to filmmaker and 'Yellowstone' creator Taylor Sheridan. Let's meet her.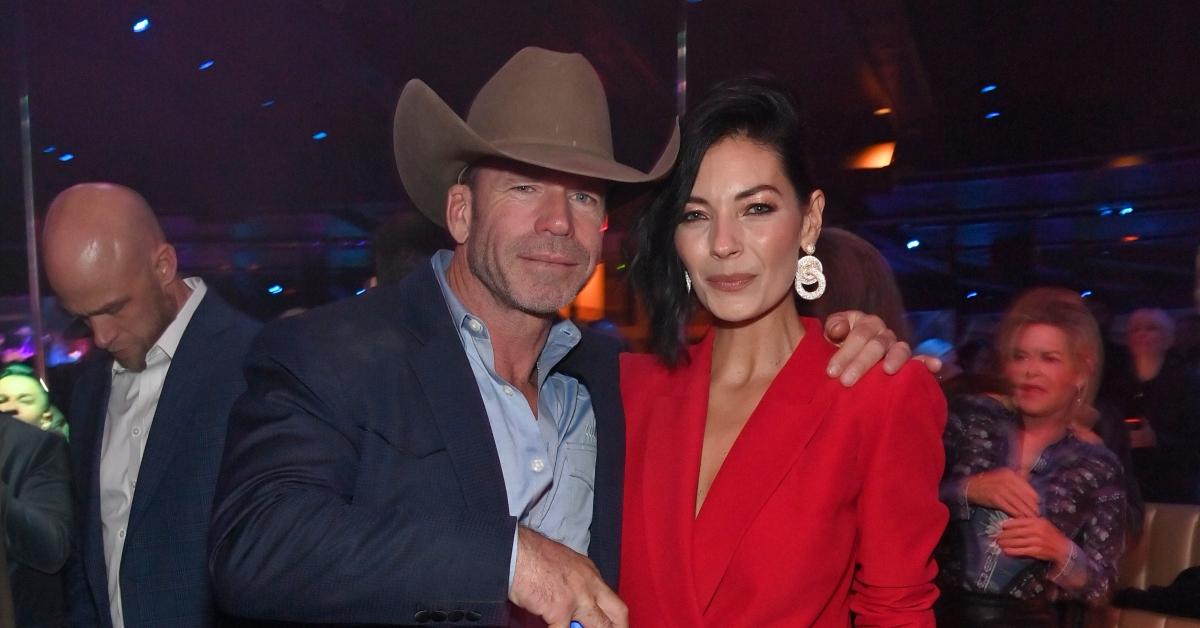 Renowned filmmaker Taylor Sheridan is known for his work as a masterful screenwriter and successful director. But the Oscar nominee's talents don't just stop there. He's also dabbled in acting (Sons of Anarchy, anyone?), proving that he can rock it behind and in front of the camera.
And as if that's not enough, the Sicario scribe took his creative skills to a new level when he created the series Yellowstone. This is just another indication that this guy knows how to create gripping stories and bring them to life on the big screen.
Article continues below advertisement
From writing mind-blowing screenplays to stealing the show on screen and behind the camera, the Wind River director has proven that he is a force to be reckoned with in Hollywood. But fans are curious to know: Who's Taylor Sheridan's wife? Here's the scoop.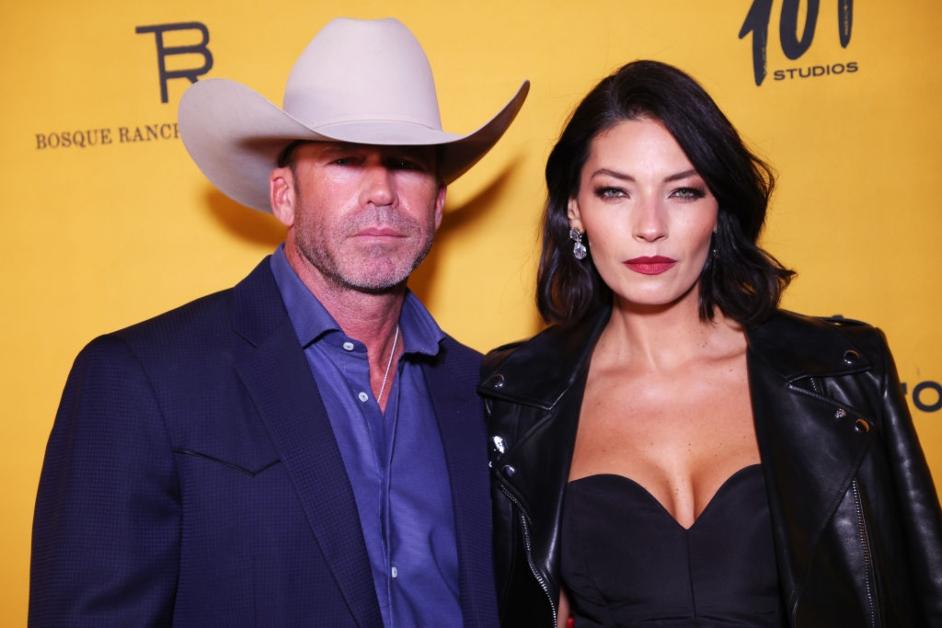 Article continues below advertisement
Who is Taylor Sheridan's wife?
If you haven't heard of Nicole Muirbrook, then you are missing out big-time! The Utah-born beauty went from rocking the modeling world to slaying the acting game, and her story is straight out of a glamorous Hollywood script.
Before marrying Taylor, she started her career strutting her stuff on the catwalks, gracing the covers of some seriously big-name magazines including Vogue Girl, Blush, and Bella, to name a few.
Article continues below advertisement
Nicole certainly knows how to strike a pose and captivate the camera like nobody's business, but she didn't stop there. In 2008, Nicole decided to take her talent to the big screen by kicking it off with the legendary sitcom How I Met Your Mother. From there, she dove headfirst into the world of movies, landing a role in The Human Contract the same year. But Nicole wanted more than just a taste of the spotlight. She continued to light up our screens with her appearances in other projects.
Taylor and Nicole met in an acting class and bonded over cowboy culture. The rest, they say, is history. Another thing many people don't know about this couple is that the duo are real-life ranchers! Yeehaw! They own not one but two ranches in Texas. To top it all off, Nicole is Taylor's biggest cheerleader. She's always there to support his incredible career, and she isn't shy about showing it off on her Instagram. She gives us regular glimpses into their ranch life, and it's a sight to behold.
Article continues below advertisement
Additionally, the two are also parents! In 2010, they welcomed their son Gus into the world. We bet that little dude is getting the ultimate cowboy intro with his mom and dad showing him the ropes on the ranch. Can you imagine the epic adventures they must have as a family? It must be like a real-life Wild West fairy tale, and we're all lucky enough to witness it through the lens of social media, and we will be here eating it all up! Giddyup!