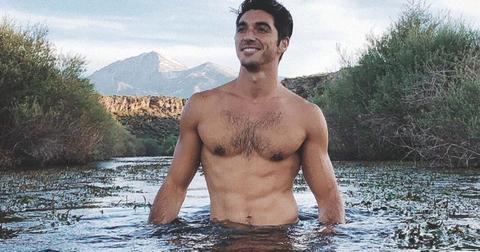 Noah Who? Taylor Zakhar Perez Is Making Us Team Marco in 'The Kissing Booth 2'
By Devan McGuinness

Updated
Netflix is at the top of the streaming race for a reason. It's really good at putting original movies and TV shows out to the world. One of the favorites from 2018 was The Kissing Booth, a story that originated from a book by the same title.
The romantic comedy followed a teenage girl named Elle who kisses a boy in a kissing booth and later on dates him in secret, so her best friend, his brother, doesn't find out. It was a huge success, and was the most rewatched Netflix film in 2018. Now in 2020, everyone is talking about Taylor Zakhar Perez in The Kissing Booth 2. Because, even if you were all for Noah and Elle's relationship in the first movie, Taylor might just make you Team Marco in the sequel.
Who does Taylor Zakhar Perez play in 'The Kissing Booth 2'?
Given the success of the first version of the movie, fans have been eagerly awaiting the release of The Kissing Booth 2. In this sequel, which picks up exactly 27 days from the end of the first movie, Elle (still played by Emmy winner Joey King) balances several relationships at once.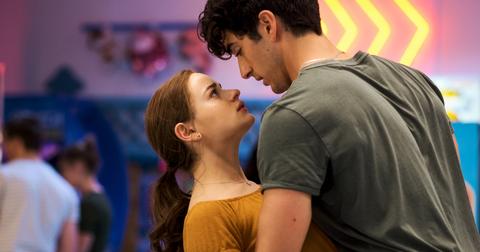 She's still in a long-distance relationship with Noah, her crush in the first movie who is away at Harvard, played by Jacob Elordi. Elle is also trying to figure out her relationship with her best friend, Lee, played by Joel Courtney.
Oh, and there's a new guy who may steal Elle's heart in Kissing Booth 2 — Marco who is an adorable, muscular guy who is great at arcade games and music, played by Taylor Zakhar Perez.
Get to know Taylor Zakhar Perez ahead of the release of 'The Kissing Booth 2.'
It's hard to ignore the new love interest in the movie and ahead of the release of The Kissing Booth 2, everyone wants to know more about Taylor. Although he's been acting since 2008, The Kissing Booth 2 is definitely his biggest role to date. In the past, he's done mainly one-episode stints on shows like iCarly, Suburgatory, Awkward., Young & Hungry, and Scandal. He did have a recurring role on Embeds.
The Chicago-born actor has a big Instagram presence. He shares photos and graphics, some funny and others very serious. He's a vocal supporter of Black Lives Matter and has been encouraging people to protest or to help raise money for the cause.
He's also not above posting thirst traps for his followers. He's reportedly a nationally ranked swimmer and based on his Instagram photos, he's very comfortable in the water. It also looks like he enjoys travel, and is never too far from a beach.
For now, people who are intrigued by this new soon-to-be star will have to wait to find out more about him when The Kissing Booth 2 comes out.
The Kissing Booth 2 premieres on Netflix on July 24.