The Kissing Booth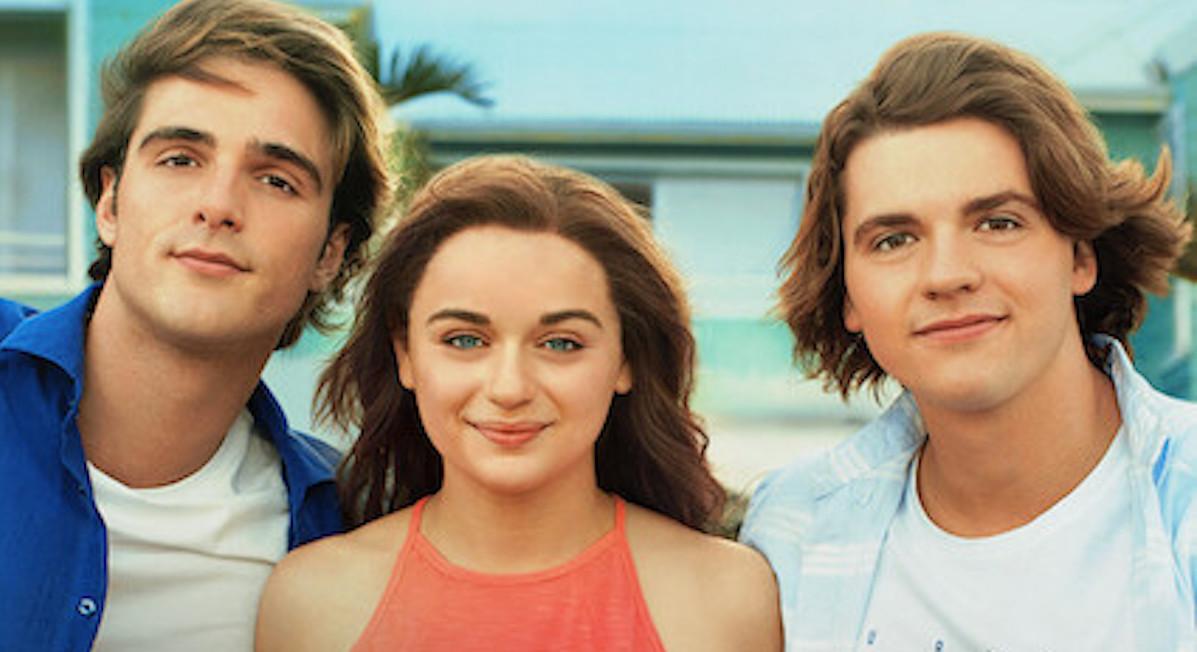 The Netflix teen comedy The Kissing Booth is based on a novel by the same name and follows Elle who has a crush on her best friend Lee's popular older brother Noah.
Elle and Lee come up with an idea for a kissing booth for their school fundraiser and tell the OMG girls (Olivia, Mia, and Gwyneth) that Noah will be taking part, even though he already turned down their request. Fast forward, and Noah kisses a blindfolded Noah at the kissing booth — and Noah goes on to admit he has feelings for Elle too.
Elle and Noah decide to hide their relationship from everyone, including Lee, who eventually finds out the truth. In typical teen movie fashion, Noah confesses his love for Elle publicly at prom, before heading off to college, leaving Elle behind.
In the movie's sequel, The Kissing Booth 2, transfer student Marco Peña is introduced and he is known as "the new Noah Flynn." Elle must also decide which college she will go to — Harvard, where Noah is, or Berkeley, where she planned to go with Lee before dating Noah. Also, will Marco make his move after having his own kissing booth moment with Elle? Those questions will be answered in The Kissing Booth 3, the final movie of the franchise.
Network: Netflix
Premiere Date: May 11, 2018 / July 24, 2020 / August 11, 2021
Cast:
Joey King (Elle Evans)
Joel Courtney (Lee Flynn)
Jacob Elordi (Noah Flynn)
Meganne Young (Rachel)
Stephen Jennings (Mike Evans)
Carson White (Brad Evans)
Molly Ringwald (Sara Flynn)
Jessica Sutton (Mia)
Zandile Madliwa (Gwyneth)
Bianca Bosch (Olivia)
Joshua Eady (Tuppen)
Maisie Richardson-Sellers (Chloe Winthrop)
Taylor Zakhar Perez (Marco Peña)
Morné Visser (Mr. Flynn)
Where to Watch: Netflix
Latest The Kissing Booth News and Updates