Is Mackenzie From 'Teen Mom OG' Really Getting a Divorce?
In the newest trailer for 'Teen Mom OG,' Mackenzie McKee says she wants a divorce. Is she actually getting a divorce from husband Josh?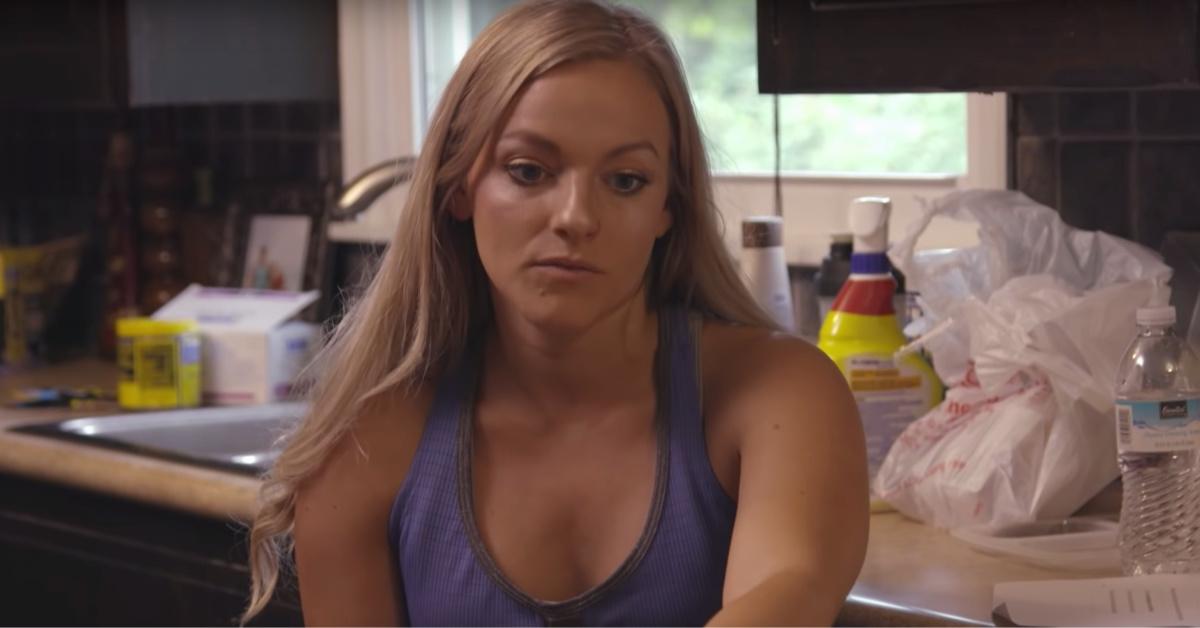 We finally have a release date for the return of Teen Mom OG! Anyone else feeling like it's somehow been 20 years since the reunion show even though it just took place in September of 2019? It doesn't make any sense. Luckily, we now know that new episodes are coming soon — March 17, to be exact. Guess it's time to add "watch Teen Mom OG" to your St. Patrick's Day plans.
Article continues below advertisement
After watching the trailer for the new episodes of Teen Mom OG, it seems like there is a lot of drama in store for the series — that's pretty much par for the course at this point, right? We were especially shocked to hear one of the Teen Mom OG moms mention divorce. What's going on with that? Here's what we could find out.
Article continues below advertisement
Is Mackenzie from 'Teen Mom OG' getting a divorce?
Just a few seconds into the trailer, Mackenzie McKee says very clearly, "I want this divorce." But are Mackenzie and Josh actually getting divorced? The couple did split up back in August of 2019. At the time, People reported that the couple had called it quits after six years of marriage. In the caption of a now-deleted Instagram post, Mackenzie wrote: "Freshly single and ready to be the boss babe that I am and let God lead me to what I deserve."
Then, in September, Mackenzie revealed in the comments of another Instagram post that she had filed for divorce. When someone commented that she was "looking lean," Mackenzie replied, saying, "I wish I could say it's diet and exercise. But it's divorce stress. I filed. Not him." But that was not the end of the story!
Article continues below advertisement
Fast forward to October of 2019, when People reported that Mackenzie and Josh were back together after a romantic "re-proposal." The two of them went on a marriage retreat together (it was Josh's idea), and while Mackenzie said the first few days were "awkward," they returned home from the retreat feeling ready to tackle the issues in their marriage. "We found our way back to each other even when we thought it was impossible," Mackenzie said. "I fell in love with a new man."
Article continues below advertisement
It seems like the couple is dedicated to working together on their relationship these days. Judging from some of the recent videos uploaded to Josh and Mackenzie's YouTube channel, they've been spending plenty of quality time together.
So why does Mackenzie say she wants a divorce in the trailer?
Obviously, the new episodes of Teen Mom OG were filmed quite a while ago. We're guessing the new episodes will cover the period of time surrounding the couple's initial split and when Mackenzie did file for divorce, but we'll probably also see footage of Josh and Mackenzie deciding to recommit to one another.
Article continues below advertisement
Sadly, the new episodes will probably also feature Mackenzie's mom's death.
On Dec. 9, 2019, Mackenzie's mom Angie passed away. She had been diagnosed with brain cancer in January of 2018 and shared details of her illness both on Teen Mom OG and in her many candid posts on Instagram. In a YouTube video, Mackenzie shared that she's had a hard time since her mother's death, and that having to "relive" it when the new Teen Mom episodes air will also be tough. We're certainly thinking of her!
Catch new episodes of Teen Mom OG starting Tuesday, March 17.