Is 'The Conners' Coming Back for Season 6? Latest on the ABC Show's Renewal
Has ABC's 'The Conners' been canceled or renewed for Season 6? Here's what's been said about the show's future and where it could go next.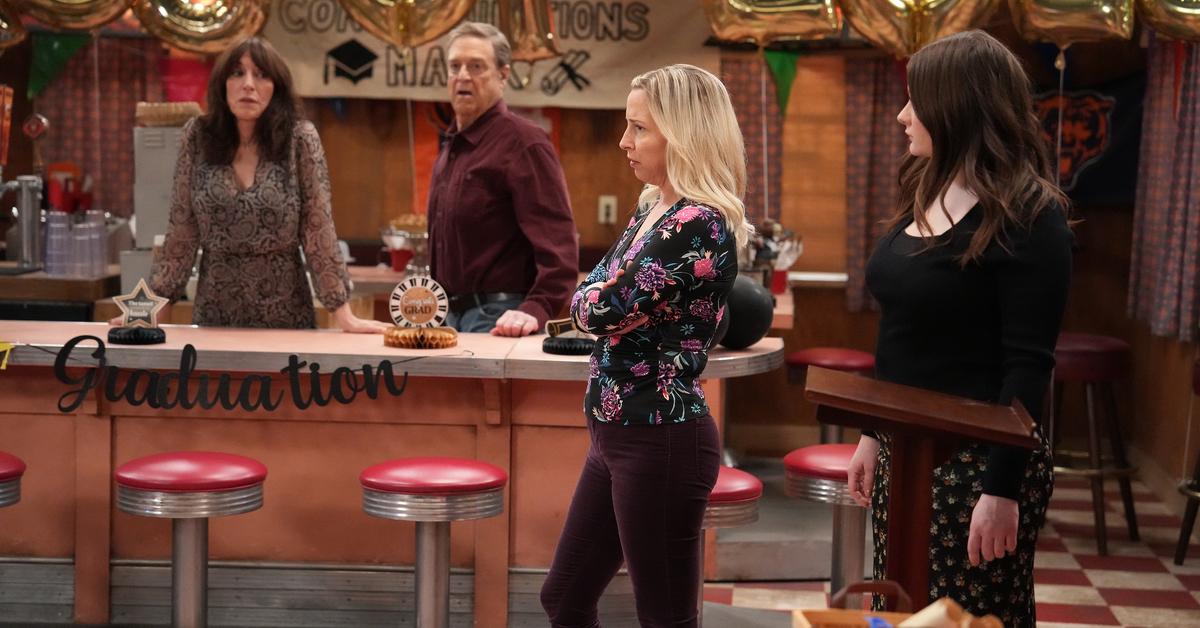 SPOILER ALERT: The following contains spoilers for The Conners Season 5, Episode 22, "The Grad Finale."
ABC's long-running sitcom The Conners is finishing its fifth season on May 5, 2023, leading many fans to ask the natural question of whether or not the show will return for Season 6. However, the answer to that is a little more complicated than it is for other TV shows.
Article continues below advertisement
The Conners continues to be hugely popular, with a press release reporting in February 2022 that it was the sixth most-watched sitcom in primetime TV. That would seem to be enough to get it renewed.
However, there's more than ratings involved, and the Season 5 finale has some viewers thinking it's a natural end for the show. Read on to find out what the series' producers have said on the subject.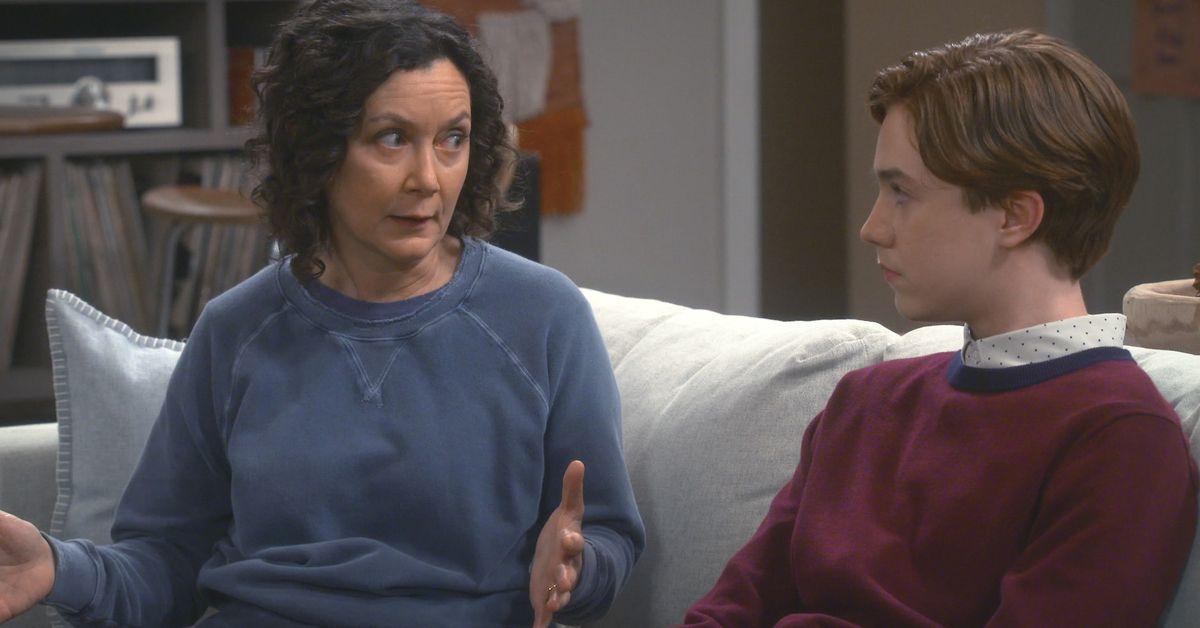 Article continues below advertisement
'The Conners' Season 5 finale feels like a potential series finale.
The Conners Season 5 finale is entitled "The Grad Finale," which in itself sounds like an excellent title for a series finale. The phrase, though, is a play on the term "grand finale," and referring to Mark Conner-Healy's (Ames McNamara) graduation from high school.
In the episode, the family plans a massive graduation party for Mark. However, Mark is more concerned about his relationship with his father, David, who hasn't been seen on the show in a few seasons.
That plotline has some audience members wondering if it's a natural place to end The Conners. Not only is Mark going off to college, but his mom Darlene (played by executive producer Sara Gilbert) just took a new job and she, Jackie and Louise all celebrated the first years of their new marriages in Season 5.
With the characters moving forward in their lives, this is a point where other sitcoms might call cut. But The Conners Season 6 is still a possibility, based on recent comments.
Article continues below advertisement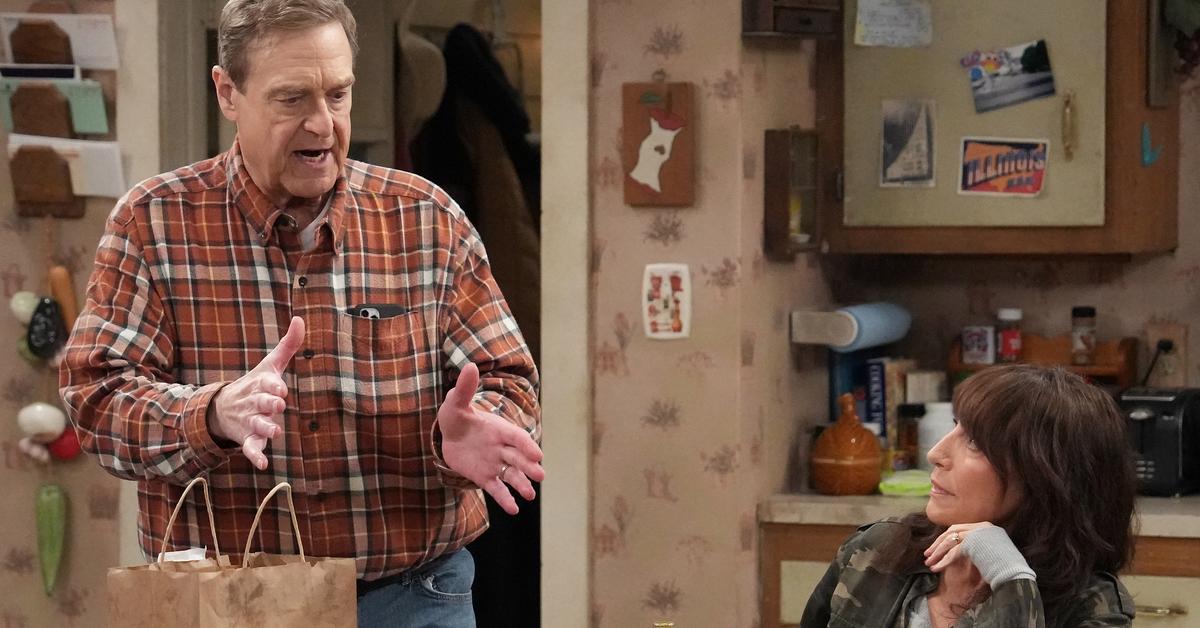 'The Conners' producers have discussed the show ending in Season 6.
ABC has not formally made a decision about The Conners Season 6, and may not do so for some time due to the 2023 Writers Guild of America strike. However, Gilbert's fellow executive producer Bruce Helford told TVLine that the creative team is talking about a sixth season. It's not all good news, though: they've discussed Season 6 being the final season.
Article continues below advertisement
"Sara Gilbert expressed to the network that we don't want to go out without knowing that we are going out with a series finale so we can build to the right ending...At this point in time, we feel that [Season 6] is possibly going to be the last season," Helford commented.
"I would not [say that] definitively because the numbers were so good this season, and we've all had a really great time… but it's definitely a possibility.""
It sounds like The Conners' producers feel that their story is almost at an end—but not completely over. That makes sense given that the series would reach 100 episodes in Season 6, which is not only a milestone but the target for when a show can be sold into syndication (in which repeats air on other networks).
And a final season would be well-deserved for a show that's a huge part of ABC's comedy brand.
The Conners Season 6 is still a possibility, and there's every reason to keep it, but audiences will have to wait a while longer to find out if the show is renewed or canceled. And should it be renewed, it may or may not be billed as the final season, depending on what Gilbert, Helford and the other producers feel at that point.
Hopefully, "The Grad Finale" won't be the show's grand finale.
The Conners airs Wednesdays at 8:00 p.m. on ABC.