Prime Video's 'The Consultant' Plays Needless Mind Games With Its Tired Audience
Prime Video's black comedy series 'The Consultant' paints an eerie, stylized portrait of corporate America. Check out our review.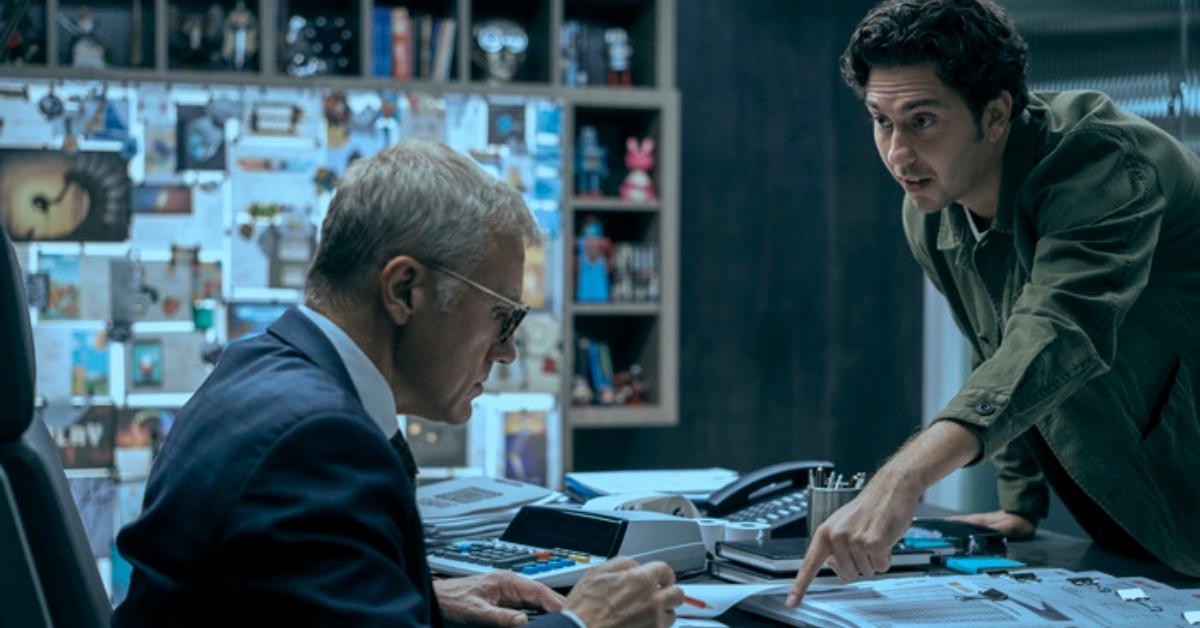 Tony Basgallop's (Servant) eerie Prime Video series The Consultant is a cloudy satire suffering from tonal incongruity and half-baked cultural reflections. It hops from jarring subplot to subplot, sociocultural theme to theme, hoping to say something profound. Is the message about the contentious correlation between video games and violence? Humanity's inherent need to leave behind a legacy? The ruthlessness of modern corporate America? While the series really hones in on the latter issue, getting there is certainly work, pun intended.
Article continues below advertisement
Based on decorated horror author Bentley Little's 2015 novel of the same name, The Consultant puts Oscar winner Christoph Waltz (Inglourious Basterds) in the title role of Mr. Regus Patoff: A quirky, enigmatic consultant who seemingly appears out of thin air following a tragedy. Right off the bat, Christoph's icy demeanor lends itself well to The Consultant's seediness.
The Consultant
Our Rating
A deliciously chilling performance from Oscar winner Christoph Waltz hardly saves The Consultant from its own narrative muddiness.
Prime Video Premiere: Feb. 24, 2023
Creator: Tony Basgallop
Directors: Matt Shakman, Dan Attias, Alexis Ostrander, Charlotte Brändström, Karyn Kusama
Cast: Christoph Waltz, Nat Wolff, Brittany O'Grady, Aimee Carrero
8 Episodes
Article continues below advertisement
Despite not knowing what Los Angeles-based mobile video game company CompWare does, Mr. Patoff slithers his way into every corner of the corporation, as well as the private lives of its competitive, on-edge employees.
From taking pot-smoking game coder Craig (Nat Wolff) out for a chaotic night of drinking, hypermasculinity, and abduction to encouraging cutthroat assistant — sorry, "creative liaison" — Elaine (Brittany O'Grady) to complete an illegal job with the help of her womanly wiles, Mr. Patoff pushes our protagonists to their psychological limits. He does so with a spine-chilling grin that only Christoph Waltz can deliver.
Article continues below advertisement
His supposed inspiration — "to observe, to streamline, to improve" — feels like a necessary dig at capitalism. While striving for top-tier success can certainly inspire illicit activity, the series strays too often from showcasing the pitfalls of capitalism. Instead, it relies too heavily on Christoph Waltz's hair-raising performance to convince viewers of what the storyline fails to convey: Capitalism and moral purity cannot coexist.
Article continues below advertisement
Boasting a bogus name, viewers and characters alike are desperate to know who Mr. Regus Patoff really is. Sadly, this is never plainly answered. Rather, the series presents viewers with a crimson-saturated, serpent-laced opening sequence and repeatedly points to the Catholic Church for hints. At one point, a petrified Craig — whose religious fiancée urges him to convert to Catholicism — even asks a priest about performing exorcisms (which is a conversation that feels misplaced). The series aims to make some sort of religious commentary about sin and faith, but what exactly it's going for remains just out of reach.
The show obviously has something to say about the psychological pressures and downfalls of the modern-day "9-to-5." Mr. Regus Patoff is not a fully fleshed-out character. Still, snakes, threatening deals, and an inscrutable background all suggest he represents Lucifer himself (not to mention an obvious metaphor for the evils of capitalism).
Article continues below advertisement
Showcasing a cold, almost Elon Musk-like approach to business management, the new "suit" barrels into the company. With his detached smile and notable charm, Christoph Waltz infuses his devilish character with unsettling giddiness, making him oddly beguiling to wary viewers. His expectedly steady performance keeps The Consultant afloat, elevating it beyond its undeniable style and (somewhat pretentious) air of mystery.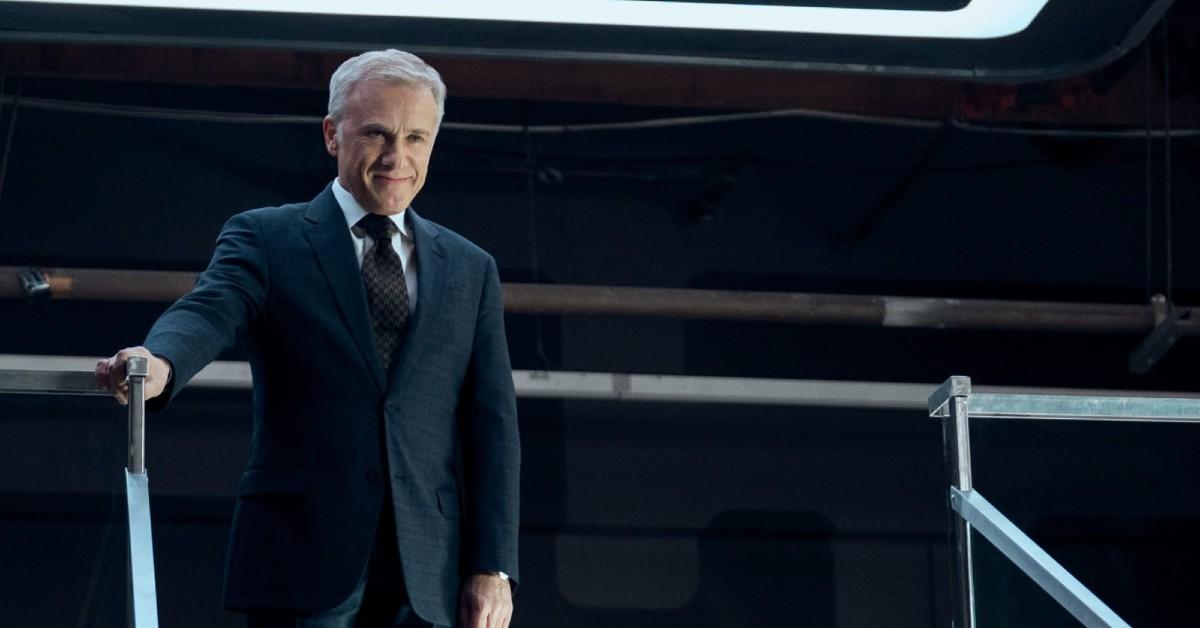 Article continues below advertisement
In fact, the saving grace of the series is certainly its adventurous acting. Brittany O'Grady, too, brings an increasingly chilling ruthlessness to the screen, as Elaine is slowly but surely influenced by Mr. Patoff's unscrupulous conduct. Meanwhile, the always-likable Nat Wolff successfully mirrors the anxiety the audience feels for the duration of the windy journey.
Despite the show's welcomed criticism of corporate life, behind every one of its alluring doors lies another, more confusing door. It ping-pongs between genres (thriller, drama, sci-fi even?) and ideas, disorienting viewers in the process. Just as Mr. Patoff plays mind games with Craig and Elaine, The Consultant plays mind games with its audience. Regrettably, its stylized games come with more lags and glitches than wins.
The Consultant premieres on Friday, Feb. 24, 2023, on Prime Video.