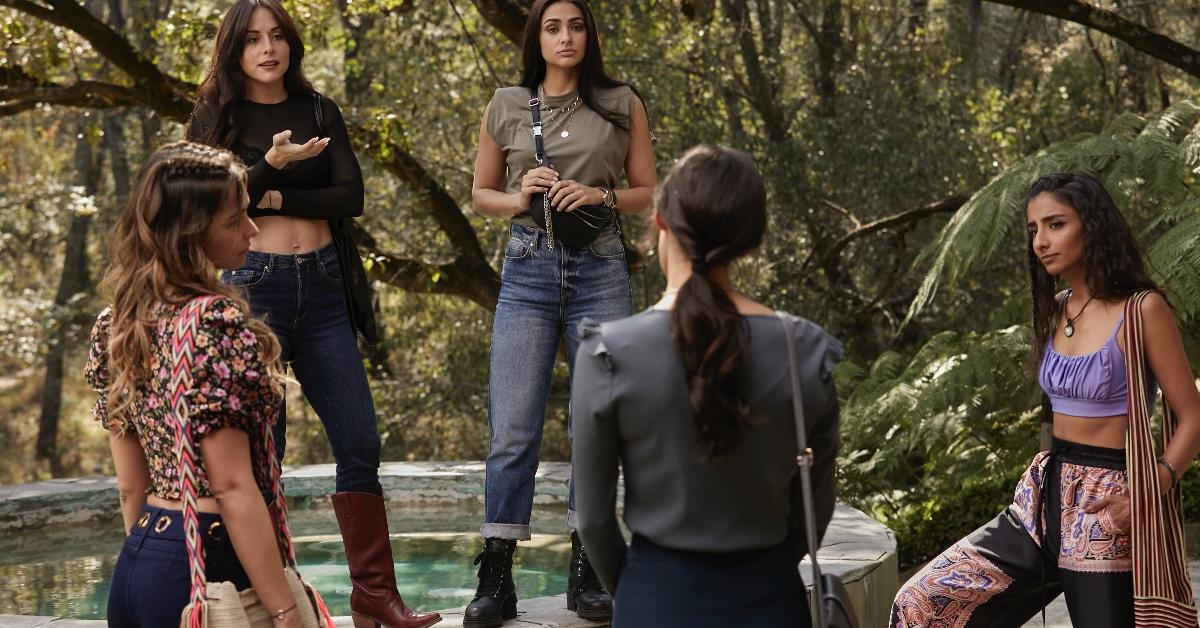 'The Five Juanas' Recently Debuted on Netflix — When Can We Expect Season 2?
With a cast featuring Sofia Engberg, Oka Giner, and Renata Notni, Season 1 of The Five Juanas has already gained unmatched popularity among fans of contemporary telenovelas and even far beyond.
Written by Jimena Romero — the daughter of Colombian actor, screenwriter, and director Bernardo Romero Pereiro — the new Netflix series offers a glimpse into the unlikely adventures of five women — apparent strangers — who first bump into each other in Cancún, Mexico.
Article continues below advertisement
So, will there be a Season 2 of 'The Five Juanas?'
Season 1 of The Five Juanas arrived on Netflix on Oct. 6, 2021, and some fans have already binged their way through the addictive telenovela.
Based on Bernardo Romero Pereiro's 1997 original, the Netflix series tells the story of Juana Matilde (Juanita Arias), Juana Bautista (Sofia Engberg), Juana Caridad (Oka Giner), Juana Valentina (Renata Notni), and Juana Manuela (Zuria Vega), five women who discover they all have identical birthmarks on their backsides after they get evacuated during an earthquake.
Article continues below advertisement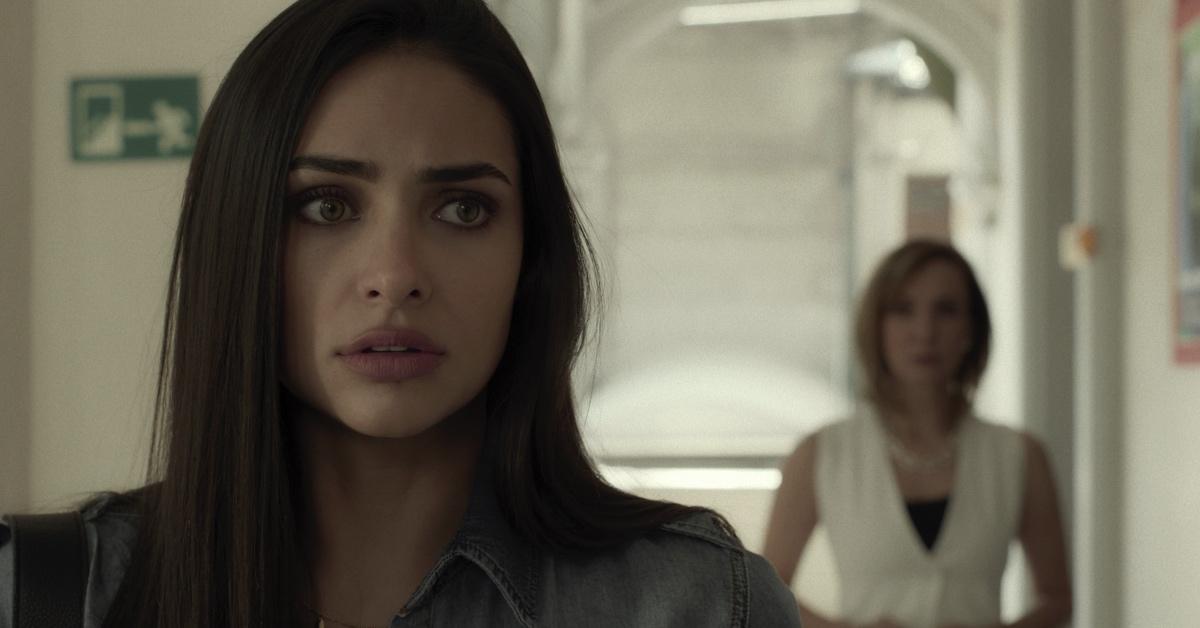 Season 1 of the telenovela chronicles their investigation into how they are related. The process involves DNA tests and some probing into their connection to a certain Simón Marroquín (Carlos Ponce).
Carefully utilizing some stylistic tools from the original 1997 telenovela Las Juanas, The Five Juanas boasts nostalgia-inducing flashbacks, characters extrapolating their thoughts in voiceover, and plenty of closeups for dramatic effect. So, is Season 2 happening?
Article continues below advertisement
Unfortunately, Netflix has yet to announce its decision regarding the future of the show. In most cases, the streaming platform tends to greenlight television series weeks after they first premiere. There are a few exceptions, of course. Take Sex Education, which was renewed for Season 4 in September 2021, the same month Season 3 dropped on Netflix. Either way, Netflix HQ has yet to surprise The Five Juanas fans with a press release.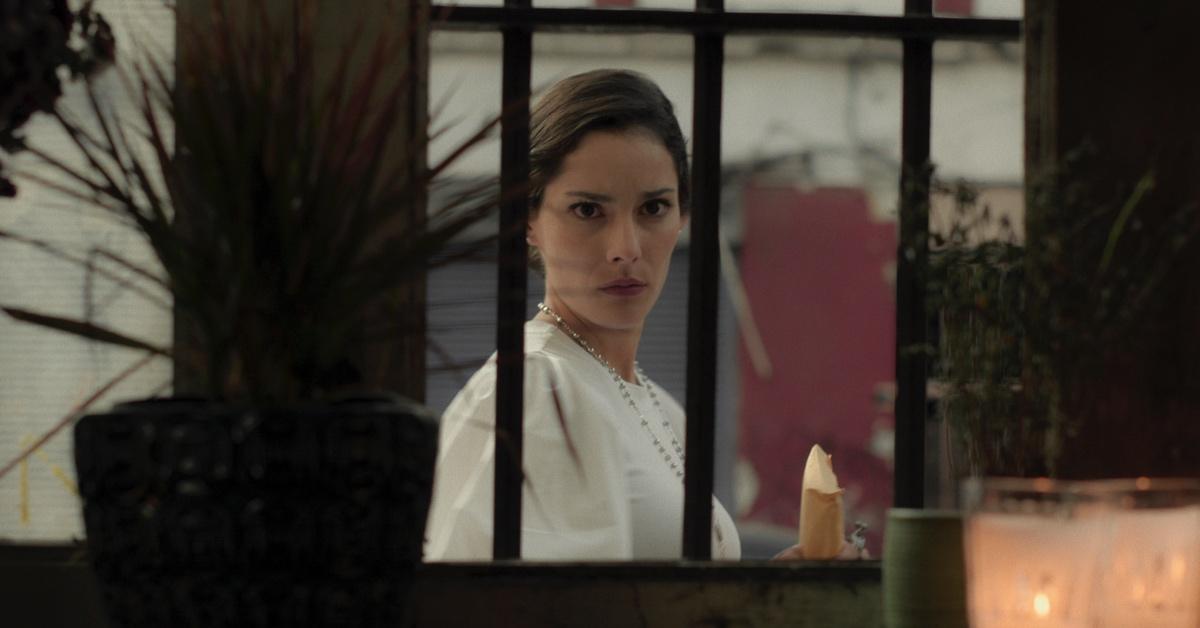 Article continues below advertisement
Season 1 of 'The Five Juanas' ends on quite a cliffhanger.
The birthmark-related revelations propel the five women — a journalist, a psychic, a nun, a stripper, and a singer — to come together and learn more about the carefully hidden aspects of their life stories. In the second half of Season 1, they pledge to take revenge on Rogelio (Antonio Denetro) for dirtying the family name.
Per Looper, one of the last frames shows a mystery woman solving a puzzle. She has the same birthmark as the other girls, which could indicate that there's more drama and intrigue coming our way down the line.
Article continues below advertisement
Bernardo Romero Pereiro's original series, Las Juanas, first aired in Colombia before entering its second renaissance on a Mexican channel in the 2000s, according toThe Cinemaholic. As outlets like Decider postulate, the birthmark-MacGuffin might be the invention of the creators of the Netflix version, however.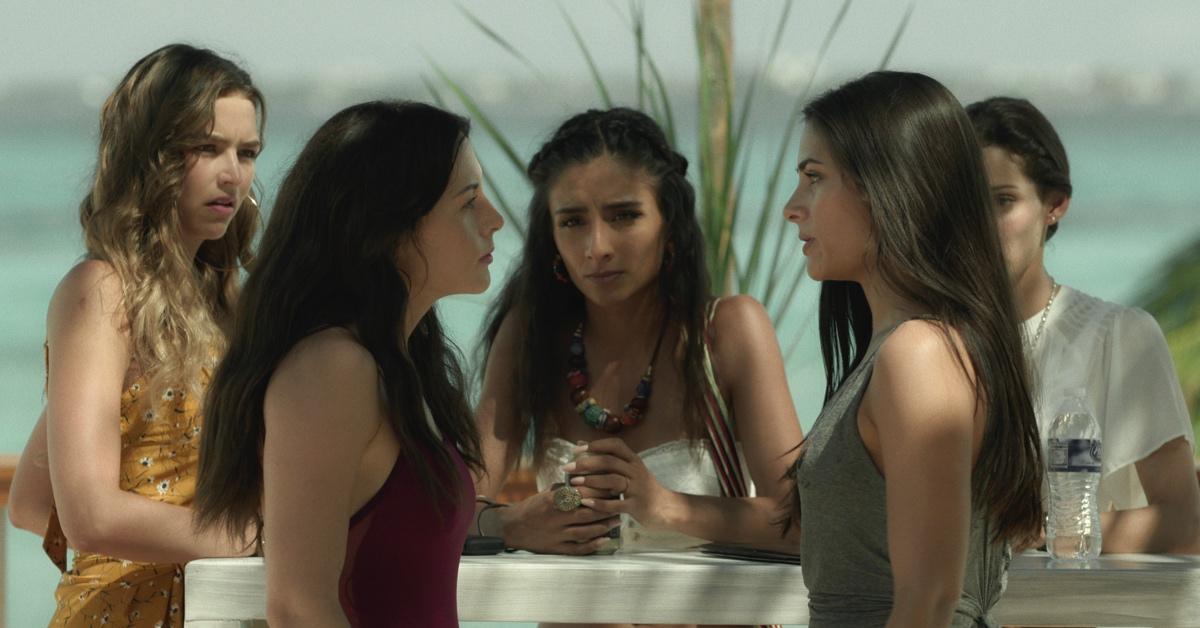 Article continues below advertisement
Should Netflix renew The Five Juanas for another season, viewers can safely expect titillating storylines, some nearly incestuous relationships (looking at you, Valentina and Federico Marroquín), and a whole lot of drama and intrigue.
Season 1 of The Five Juanas is available on Netflix now.