Quibi's 'The Last American Vampire' Continues the Story of 'Abraham Lincoln: Vampire Hunter'
By Jacqueline Gualtieri

Apr. 6 2020, Updated 7:39 p.m. ET
Remember Abraham Lincoln: Vampire Hunter? The film came out back in 2012 and it was a ride from start to finish. While the movie was critically-panned, garnering a meager 34 percent from critics on Rotten Tomatoes, it faired slighter better with audiences, gaining a 50 percent audience score. Well, that movie was actually born out of a book that that's a bestselling novel.
Article continues below advertisement
Not only that but the novel isn't a standalone book. It has a sequel that follows one of most prominent characters in the first book. No, not Abe himself. Instead, The Last American Vampire follows his mentor and the vampire that would turn him, Henry Sturges. Like it's predecessor, The Last American Vampire book is getting its own adaptation, but it's heading for the small screen. Actually the very small screen, thanks to Quibi.
Article continues below advertisement
Seth Grahame-Smith's 'The Last American Vampire' book found a home on Quibi.
Back in 2015, Seth Grahame-Smith published The Last American Vampire as a sequel to his bestselling Abraham Lincoln: Vampire Hunter. The story followed a character we met in the previous novel, Henry Sturges. The vampire had committed a grave act against the Union of Vampires at the end of the first book. In the sequel, we follow his journey as he's tasked by the Union to track down another hunter. 
With only a note from the mysterious "A. Grander VIII" to guide him, he must find the cryptic A. and kill him before he kills more vampires. This time, though, Henry is on his own.
Article continues below advertisement
Much like the first book, there's plenty of vampire hunting and monster killing, but the second novel reads a bit more like a Kerouac novel. Rather than strictly following a method of exposition, rising action, climax, falling action, and conclusion, Seth leads us more into Henry's inner workings. His thoughts drift and tell the stories of his past, including turning his adopted daughter into a vampire.
Article continues below advertisement
The story itself drifts around in quite the same way, as we follow Henry through a number of different events with a number of different historical characters including Bram Stoker, Arthur Conan Doyle, Jack the Ripper, Nikola Tesla, Rasputin, Virginia Dare, and Alexei Romanov.
Quibi might just be the right setting for 'The Last American Vampire'.
Considering that The Last American Vampire has a number of different stories within it, it might just make sense that Quibi is the one creating the series. Quibi is a mobile-device-only streaming service, but, more importantly, every episode on the platform is only 10 minutes long. Those 10 minutes would make Seth's novel's many stories into easily digestible episodes.
Article continues below advertisement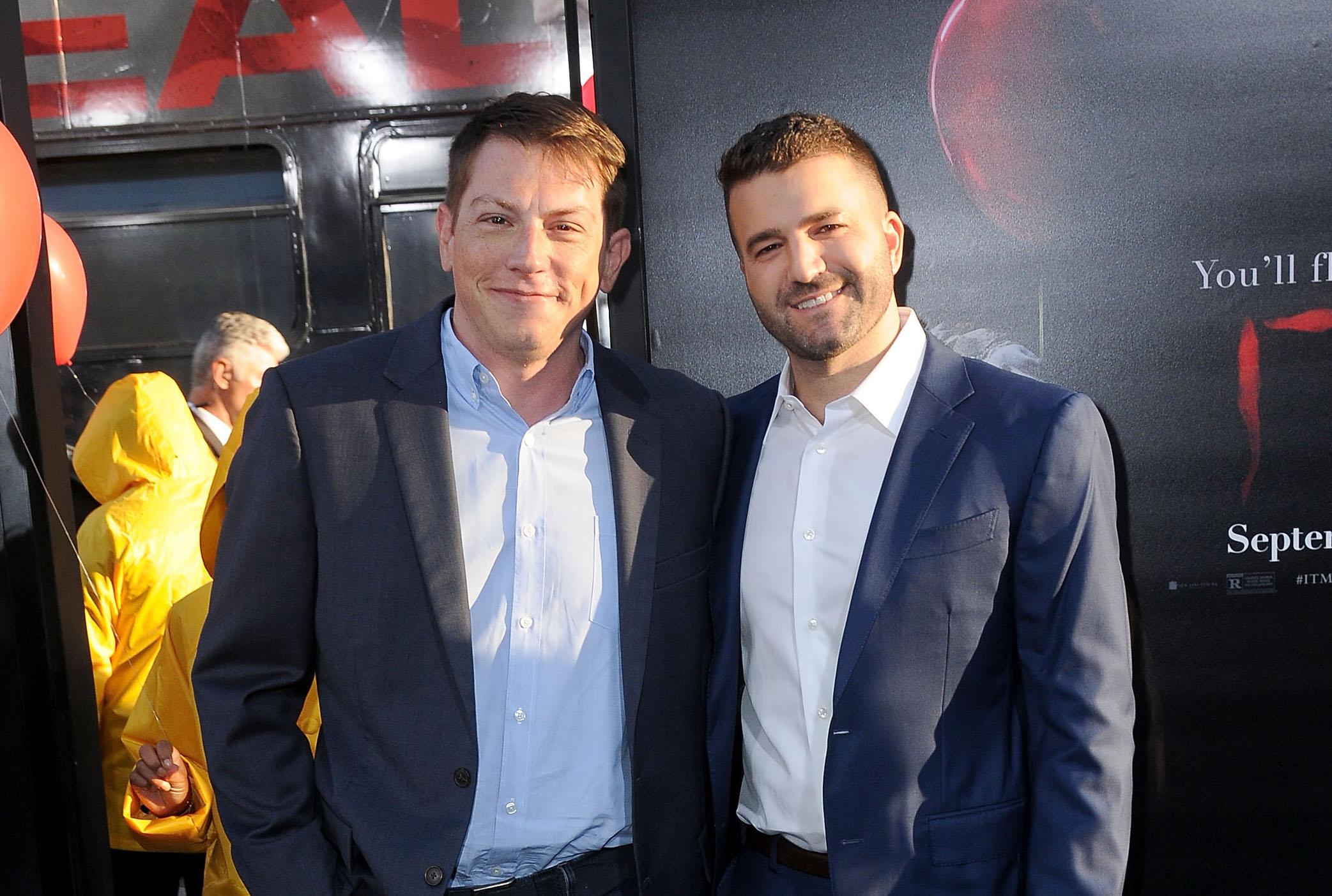 But it almost didn't end up on Quibi. In fact, it was planned for NBC, which would have made it a very different show. Seth and his producing partner David Katzenberg, along with former 12 Monkeys showrunner Terry Matalas, confirmed that NBC had given the show script commitment plus penalty in late 2018.
Article continues below advertisement
But when NBC ultimately passed, it was shopped elsewhere and it ended up in Quibi's lap. Perhaps it may have helped that David Katzenberg had a bit of an "in": his dad, Jeffrey Katzenberg, is the founder of Quibi.
The version of The Last American Vampire that we'll see on Quibi will be a bit different from the book, however. The series will introduce a new character, an FBI analyst named Abby, who teams up with Henry throughout his journey. You can catch new episodes of The Last American Vampire now on Quibi.