Quibi's New Comedy 'Flipped' Is Like 'Fixer Upper' on LSD
Is Quibi's show 'Flipped' based on a true story? 'Fixer Upper' stars Chip and Joanna Gaines did serve as inspirations.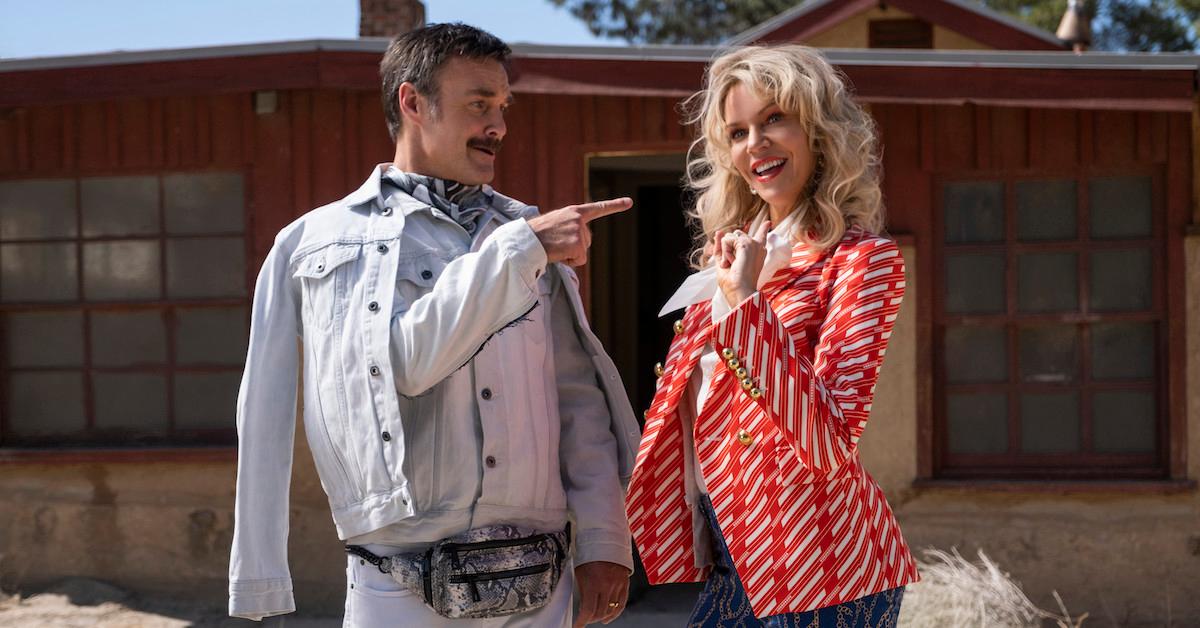 Apart from Chrissy's Court, there's no other Quibi project we're looking forward to more than Flipped. The comedy series, which is comprised of 10-minute episodes, follows two aspiring HGTV stars who get mixed up with a Mexican drug cartel.
According to cast members, you'll see elements of your favorite home renovation shows scattered throughout Season 1, but is Flipped actually based on a true story? Sadly, finding half-a-million dollars inside of a wall isn't that common.
Article continues below advertisement
Quibi's new show, 'Flipped,' wasn't inspired by a true story.
As far as we know, two down on their luck decorators — played in the series by Will Forte and Kaitlin Olson — have never accidentally stolen $500,000 from a high-powered criminal organization, but you never know what the future holds!
Though the main storyline, which sees couple Jann and Cricket Melfi forced to remodel the cartel's mansions in order to pay off their debts, is a wholly original idea, Kaitlin admitted that one real-life interior designer heavily influenced the creation of her character: Fixer Upper's Joanna Gaines.
Article continues below advertisement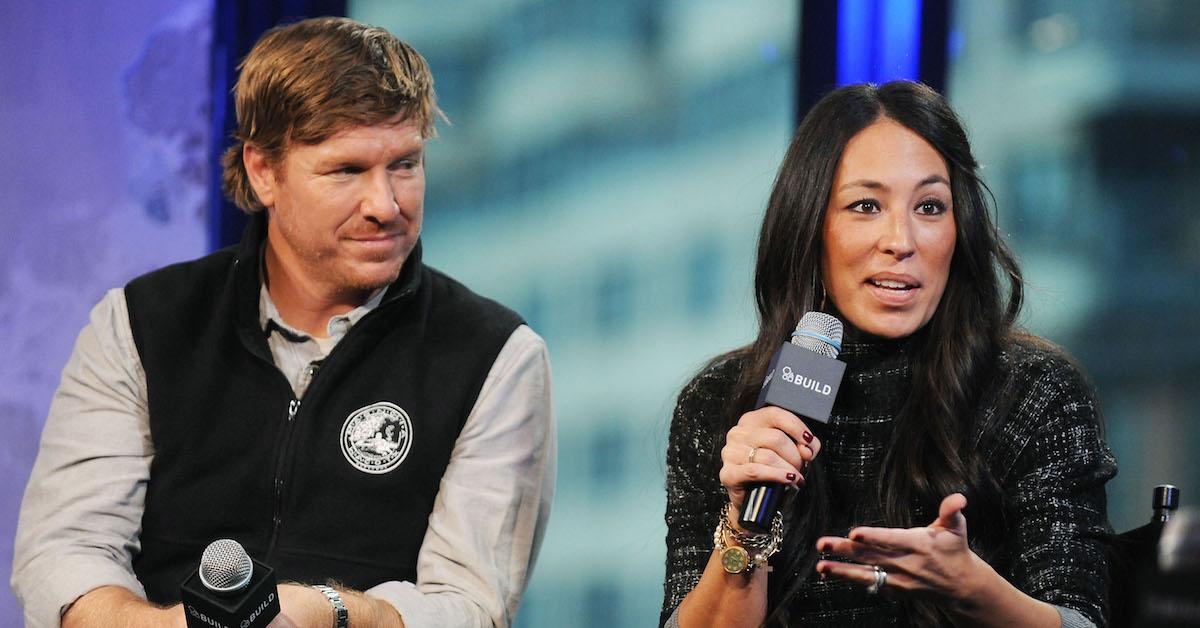 "[Cricket] isn't trying to emulate her, [she] thinks she can be way better than her," the actress explained to People magazine. "I certainly have seen those shows and get sucked in just like everybody else, and I find it fascinating."
Like Joanna, Cricket "is extremely upbeat and positive and has big dreams, which she really knows that she can fulfill," Kaitlin shared. However, once the pissed off drug lord kidnaps her and Jann, she finds herself in a unique juxtaposition: "she is creatively fulfilled [renovating these extravagant houses], but she is a prisoner."
Article continues below advertisement
Will revealed that Flipped aims to take some of the more absurd aspects of home renovation shows to a whole new level. "Those things are already exaggerated as is. So we got to do an exaggeration of an exaggeration, which was really, really fun," The Last Man on Earth alum told UPI.
"There's a definite style to all these people, but there's a real energy and enthusiasm that is the common thread in those shows," he noted. "When you watch a couple of those shows you go, 'Oh, OK, I know what this is supposed to be,' and you find a way to do your version of that."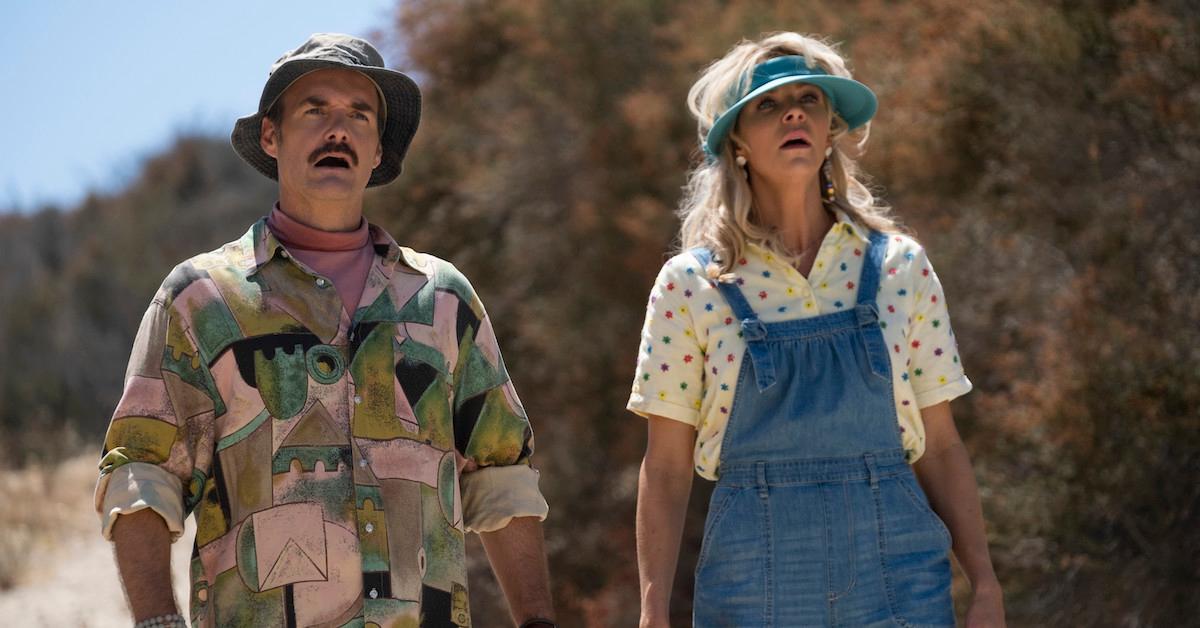 Article continues below advertisement
What makes Jann and Cricket truly different from actual HGTV personalities is their overwhelming incompetence. In the beginning of the series, we learn that both have been fired from their jobs as a school drama teacher and Home Depot employee respectively.
"They are completely overconfident when they should not be at all, and it somehow works out for them," Will said. "They keep failing up."
'Flipped' also features stars like Eva Longoria, Andy Garcia, and Arturo Castro.
Need more reasons to watch the Quibi comedy? Take a look at its cast list. The trailer gives a sneak peek at Arturo (who previously appeared as Jaime Castro on Broad City) as the kingpin who makes the Melfis' lives hell.
"Do you realize what you did?" he asks the pair in the promo after he discovers that they took his money. "You know I'm going to have to kill you, right?" Thankfully, they have some work to do before that happens.
Flipped is now available to stream on Quibi, with new episodes dropping every weekday.