'The Owl House' Is Finally Coming Back! Here's a Refresher on Season 2 so Far
Need a recap on Season 2A of 'The Owl House'? The series is set to return with Season 2B after a lengthy hiatus that began in summer 2021.
Spoiler alert: This article contains spoilers for Season 1 and Season 2A of The Owl House on the Disney Channel.
After a long and agonizing wait, The Owl House is finally returning on the Disney Channel with brand-new episodes. The critically acclaimed series has been on hiatus since August 2021, having only aired the first 10 episodes of its slated 21-episode second season. After seven months of waiting, it's easy to forget where the show last left off. Thus, a recap before Season 2B is in order.
Article continues below advertisement
The Owl House follows Luz Noceda, an eccentric young girl who ends up in the mystical and dangerous world of the Boiling Isles. She soon becomes a witch's apprentice under the tutelage of wanted criminal Eda Clawthorne, who is accompanied by her raucous pet-like companion named King. Throughout their misadventures, Luz makes all sorts of magical friends and begins to uncover a conspiracy within the hierarchy of the Boiling Isles.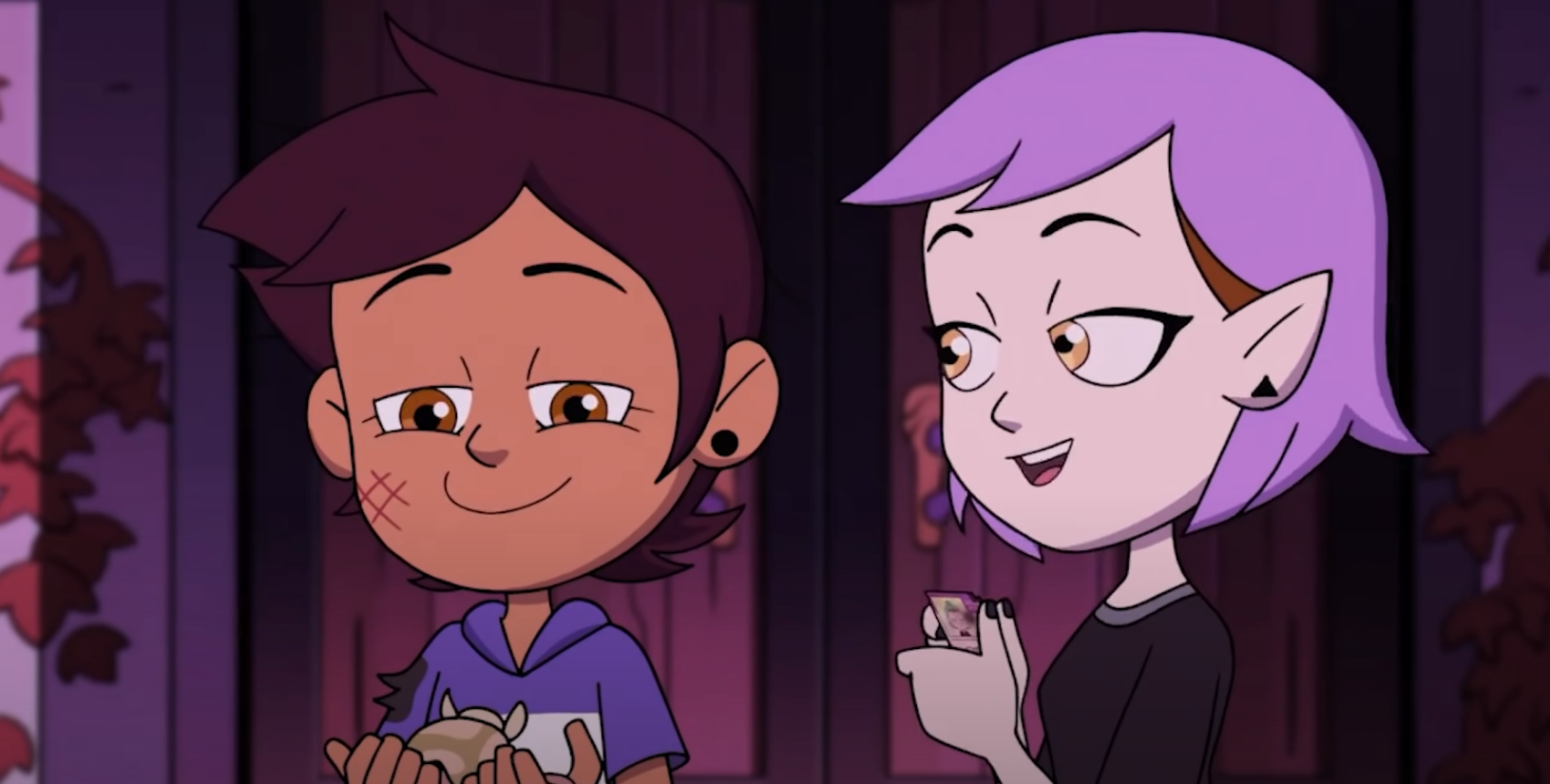 Article continues below advertisement
Here's a quick recap of Season 2A of 'The Owl House.'
When last we left Luz and her friends, each of them had reached a major turning point on their adventures. Having lost her only gateway to the human realm, Luz scours the land to try and find a way back home. She begins researching the history of the Boiling Isles and eventually discovers that at least one other human named Philip Wittebane has previously crossed between the human realm and the Boiling Isles.
As she explores every avenue of dimension hopping, she is briefly able to communicate with her mother Camila in the human realm and relays everything that has happened to her. Fearing for her daughter's safety, Camila makes Luz promise that the second she is able to return to the human realm, she'll stay for good. Luz swears to do so, but finds herself caught between her mother and the friends she's made in the Boiling Isles, including her girlfriend Amity Blight.
Article continues below advertisement
Luz isn't the only person with major change going on in her life. Since Season 1, Eda has been struggling with a curse that changes her into an uncontrollable owl-like monster who attacks people indiscriminately. In Season 2, she not only learns how to keep her curse in check, but she is able to reconcile with the monster within her. This grants her new powers as a harpy. Meanwhile, King begins to uncover the truth about his lineage and discovers strange magical abilities within him.
Article continues below advertisement
But evil is also lurking within the Boiling Isles. The nefarious Emperor Belos works to cross into the human realm for a yet unknown purpose. He even has powerful witches under his thumb and is building an army to ensure that his plans go smoothly. His young nephew and head of the Emperor's Coven Hunter finds himself at a crossroads. He wishes to practice magic freely to heal his uncle's mysterious disease, but the Emperor's strict separation of magic forbids such an act.
While Hunter remains loyal to the Emperor, his hidden compassion causes him to sympathize with Luz's free spirit.
New episodes of The Owl House premiere on March 19 on the Disney Channel.