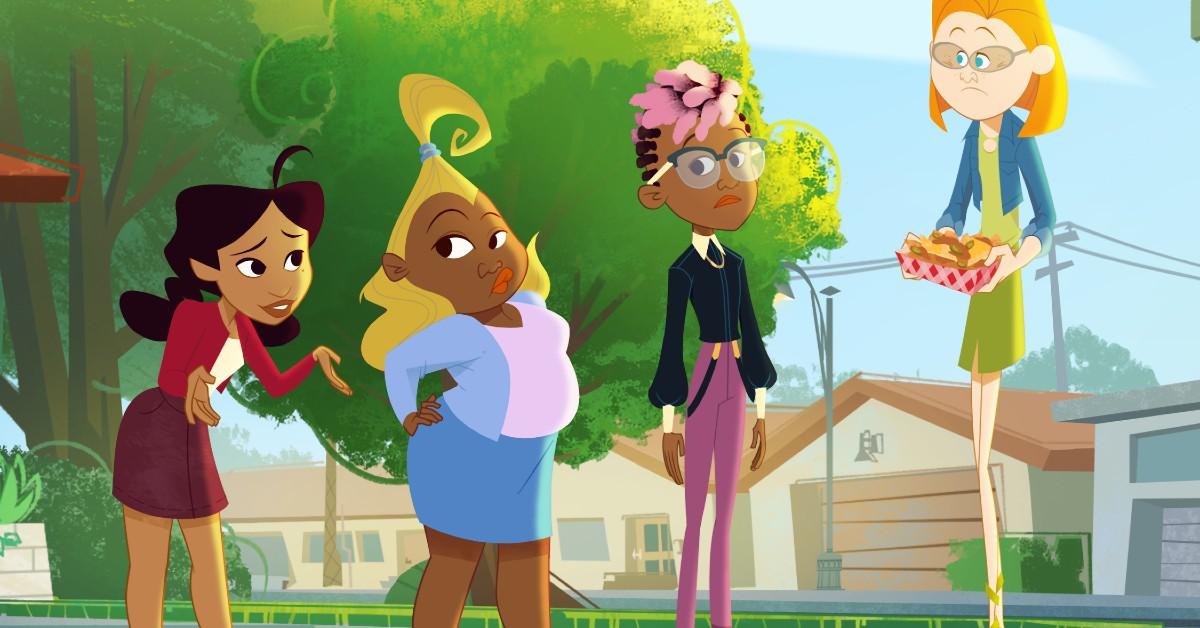 Is 'The Proud Family: Louder and Prouder' Reboot as Good as the Original Show?
Spoiler alert: The following article contains spoilers for Episodes 1-2 of The Proud Family: Louder and Prouder.
Penny Proud (Kyla Pratt) is back, y'all! The first two episodes of The Proud Family: Louder and Prouder have dropped on Disney Plus. The original series was a beloved Disney Channel classic that ran from 2001 to 2005; it was also Disney Channel's first animated series centered around a Black family as the heart and soul of the show.
Article continues below advertisement
We know what everyone is wondering. Does the reboot show come close to matching the iconic status of the original? Is it worth 30 minutes of your time per episode? Does it ride solely on nostalgia, or does it stand well on its own? Let's break it all down.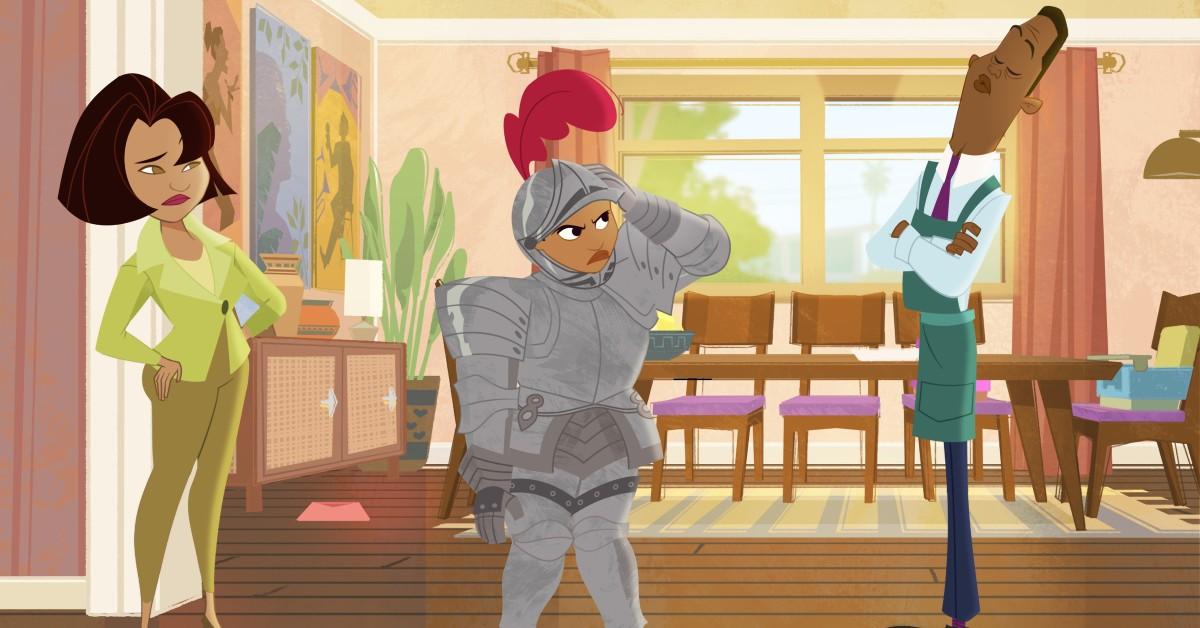 Article continues below advertisement
'The Proud Family: Louder and Prouder' is faithful to the original series in several ways.
For starters, most of the original voice cast reprised their roles for the reboot. Penny, Dijonay Jones (Karen Malina Jones), LaCienega Boulevardez (Alisa Reyes), Zoey Howzer (Soleil Moon Frye), Oscar Proud (Tommy Davidson), and Trudy Proud (Paula Jai Parker) all sound pretty much exactly as they did in the original series.
Jo Marie Payton, fan-favorite Suga Momma Proud's original voice actress, also returned for the reboot. Suga Momma is still in love with Papi Boulevardez (Alvaro Gutierrez, also reprising his role), keeping with the running gag of the original series. Suga Momma thinks Papi is sweet-talking her when he says things in Spanish, but he's really insulting her.
Article continues below advertisement
Oscar Proud is just as protective of Penny as he was in the original series (Penny is 14 again in Episodes 1-2 of the reboot, not 16 like she was in the original series finale). Basically, the dynamic between the original characters is nearly identical to The Proud Family. Trudy is still Penny's hard-working veterinarian mother who recognizes that Penny is growing up. Dijonay is still unapologetically herself, and Zoey is awkwardly geeky (and also, like, five inches taller).
Article continues below advertisement
LaCienega makes her first appearance in Episode 1 with a bit of a beauty problem (her face is covered in zits and facial hair). Michael (EJ Johnson) quickly spruces up LaCienega, bringing her back to her original series classic look. That's one change from the original series: while Michael was teased for being more feminine in the original series, the show never made it clear that he was gay. In the reboot, Michael is openly gay and gender-fluid.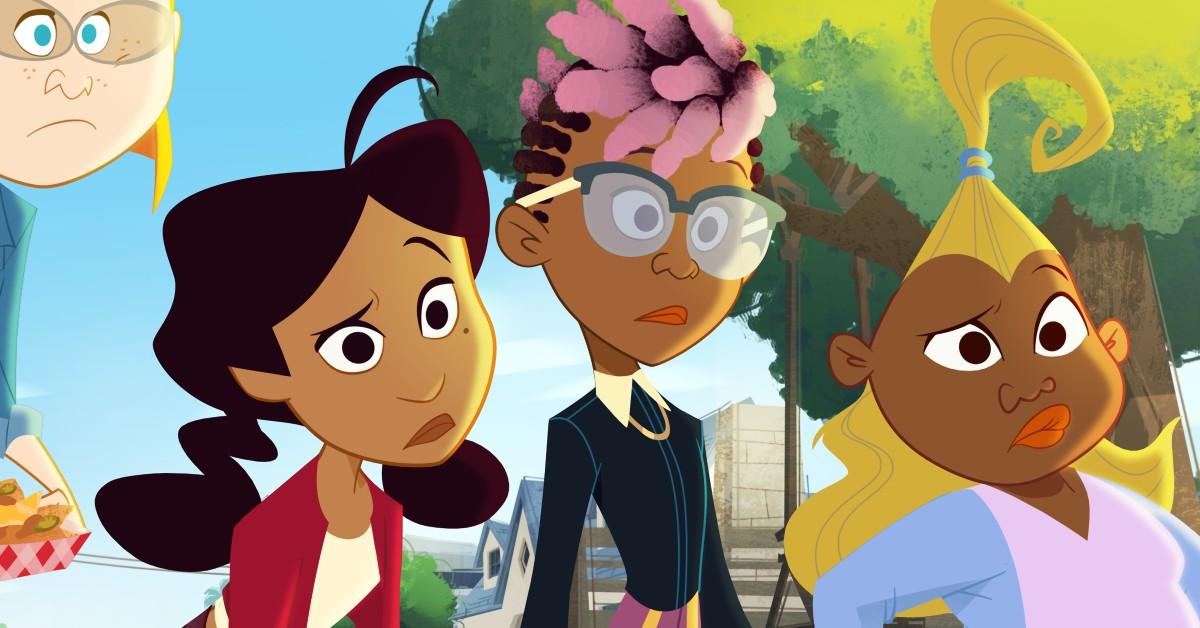 Article continues below advertisement
The reboot is similar, but adds modern touches.
OK, so we've established that the reboot is firmly planted in familiarity so far. So what makes it a reboot? Let's start with the obvious. The animation style is different. The first episode actually has the characters acknowledge this in a way that doesn't exactly break the fourth wall, but still makes it clear that even they are aware things are different this time around.
The other most notable update for the reboot? The addition of the power of social media and influencers. Facebook wasn't created until 2004, and social media wasn't nearly as prevalent overall when the original series aired (Oscar still using a flip phone is a nice detail). However, Penny learns about the power of influence in Episode 2. After some of her social media posts go viral, Penny goes a bit power-mad with her ability to cancel people.
Penny even cancels LaCienega after the latter calls her out for it.
Article continues below advertisement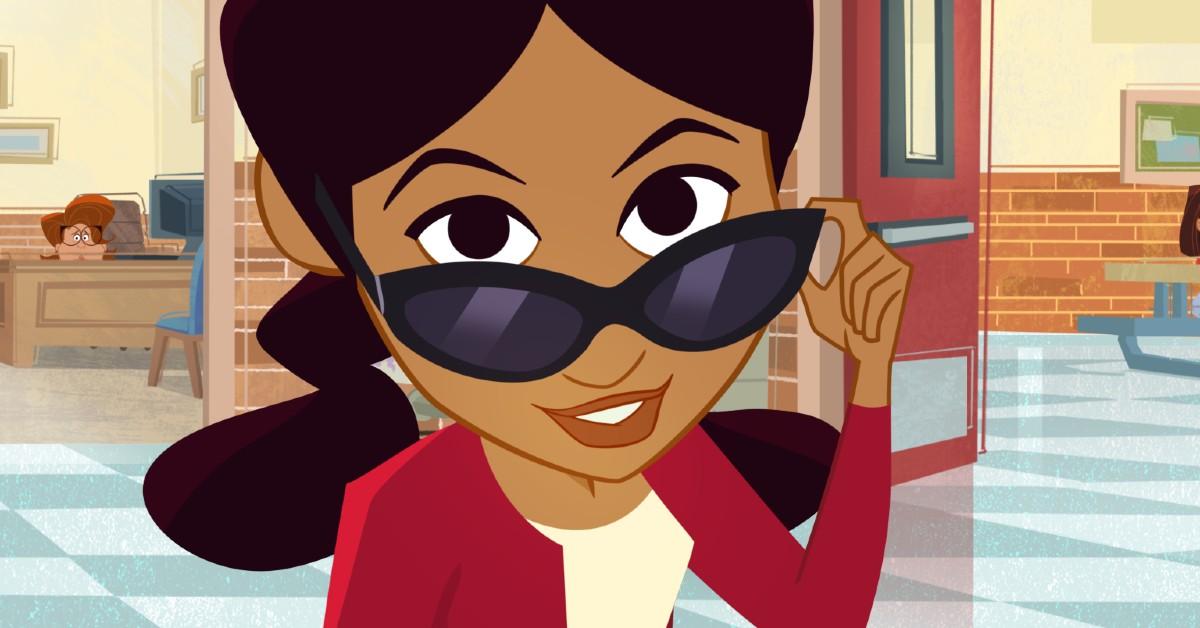 The reboot's best new addition cancels Penny.
In the first episode Penny meets Maya Leibowitz-Jenkins (Keke Palmer), a girl that's clearly more socially savvy than Penny. Determined to impress Maya after she realizes Maya doesn't like her, Penny joins her at the zoo late at night. Maya wants to free a panda there (voiced hilariously by CeeLo Green) but the panda doesn't want to leave the comfort of the zoo.
Article continues below advertisement
Meanwhile, in Episode 2, it's Maya that finally manages to end Penny's terrifying reign as the "Cancel Queen." She posts video evidence that Penny is a sell-out, resulting in Penny's cancellation. However, Penny realizes that she did cause way too much drama for clout, and apologizes for her actions.
Overall, the reboot authentically embraces the vibes of the original series with some modern updates. Of course, it's hard to top the original series but the Proud Family reboot is definitely worth watching. Season 1 of The Proud Family: Louder and Prouder will have ten episodes in total.
A new episode drops every Wednesday on Disney Plus.