Disney Plus's Miniseries 'The Santa Clauses' Wasn't Filmed at the North Pole
Disney Plus's 'The Santa Clauses' sees Tim Allen reprise his role as Scott Calvin. Let's discuss its surprising filming location.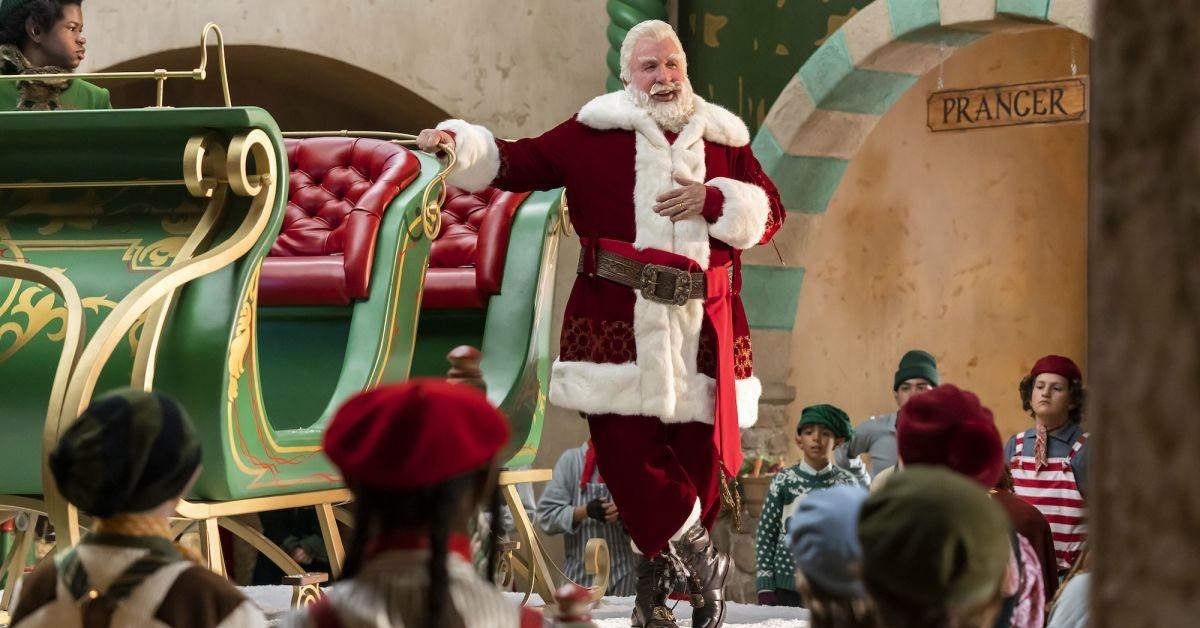 The air is crisp, ugly sweaters are being plucked from the backs of closets, the 12-foot Home Depot skeletons are starting to don white beards and red hats, Mariah Carey is doing her vocal warmups; we all know what that means. The holiday season is upon us, and it's time that we catch up on our favorite Christmas movies.
Among the likes of A Christmas Story, Elf, Bad Santa, and Krampus (yes, Krampus, we don't need any critiques) is The Santa Clause franchise.
Article continues below advertisement
The Santa Clause follows divorced dad Scott's (Tim Allen) journey as he physically transforms into Saint Nick after accidentally killing the real Santa Claus. This sweet, inventive story spawned two more movies, and now, in 2022, a miniseries, in which "Scott considers stepping down as Santa Claus," per the synopsis.
Though Scott travels all around the world as Santa Claus, we're more interested in where The Santa Clauses was shot. Let's talk filming locations.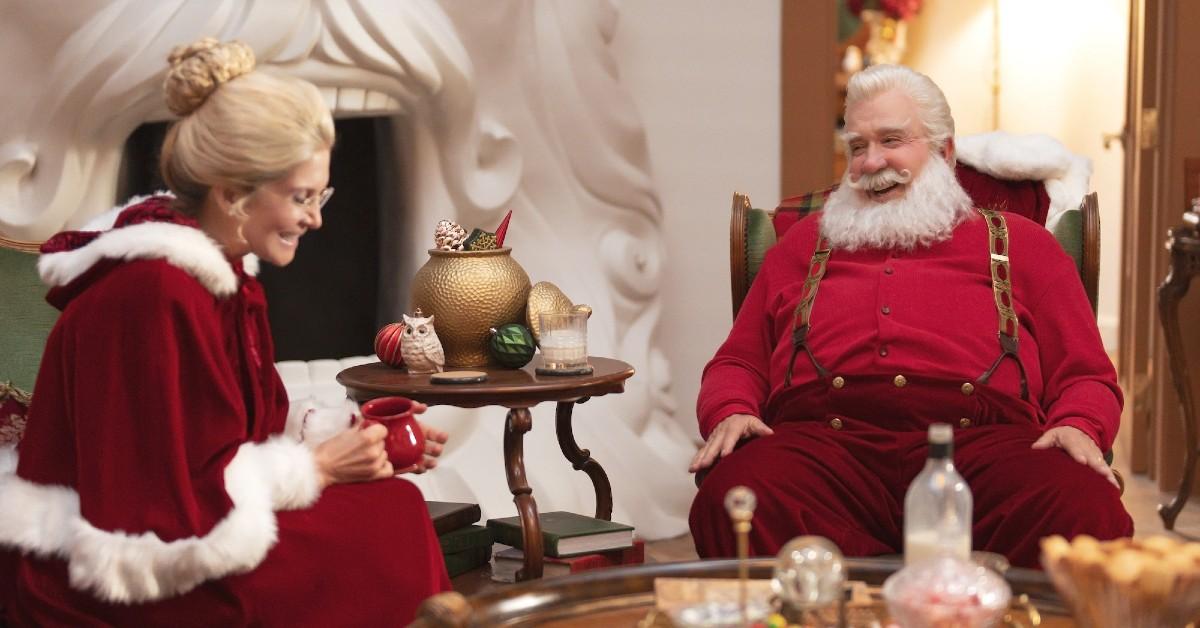 Article continues below advertisement
What's the filming location for 'The Santa Clauses'?
According to The Cinemaholic and IMDb, The Santa Clauses was filmed in Los Angeles, Calif. We know, that's much less exciting than filming at the North Pole would've been. Specifically, the series was shot at Burbank's Walt Disney Studios at 500 South Buena Vista Street, which spans a 51-acre lot.
Reportedly, principal photography for the limited family series began in March 2022 and finished in June of the same year.
Tim Allen took to Twitter while filming the spinoff series, tweeting, "So cool shooting on my old stage here at Disney ... or as the Toolman says: 'RRR.'"
On June 3, he announced that the series wrapped filming. "Finished shooting at the pole. The magic begins this fall. Don't tell anyone I shared this photo looking out Santa's window," he tweeted.
Article continues below advertisement
The plot of Disney Plus's 'The Santa Clauses' reflects our modern capitalistic society.
In an interview with Screen Rant, executive producers Jack and Jason Winer opened up about their desire to connect The Santa Clauses with the somewhat grim realities of our materialistic world.
Article continues below advertisement
"Consumerism is at an all-time high, there's a spirit of 'What can I get?' rather than 'What can I give?' ... We're disconnected a little bit from each other," Jason said.
"So, this is just a great vessel through which, in a really fun, sometimes ridiculous, magical way, [we can] tackle some stuff that's happening around us. It's a funhouse mirror way to look at the world."
Article continues below advertisement
"We wanted to, in a very fun way, try to say something about the world that we find ourselves in, a world that is very different from the last time we saw Scott Calvin 16 years ago," Jack chimed in.
We all want that special something for Christmas — whether it be a limited edition makeup palette, a fancy pair of cashmere socks, or an unattainable Taylor Swift Eras tour ticket — but perhaps we should be thinking about that special someone.
The first two episodes of The Santa Clauses is currently streaming on Disney Plus.