The Season 3 Ending of 'The Umbrella Academy' Leaves Us With More Questions Than Answers (SPOILERS)
Let's explain the ending to Season 3 of 'The Umbrella Academy'. The season finale leaves the Hargreeves in a peculiar place. Literally.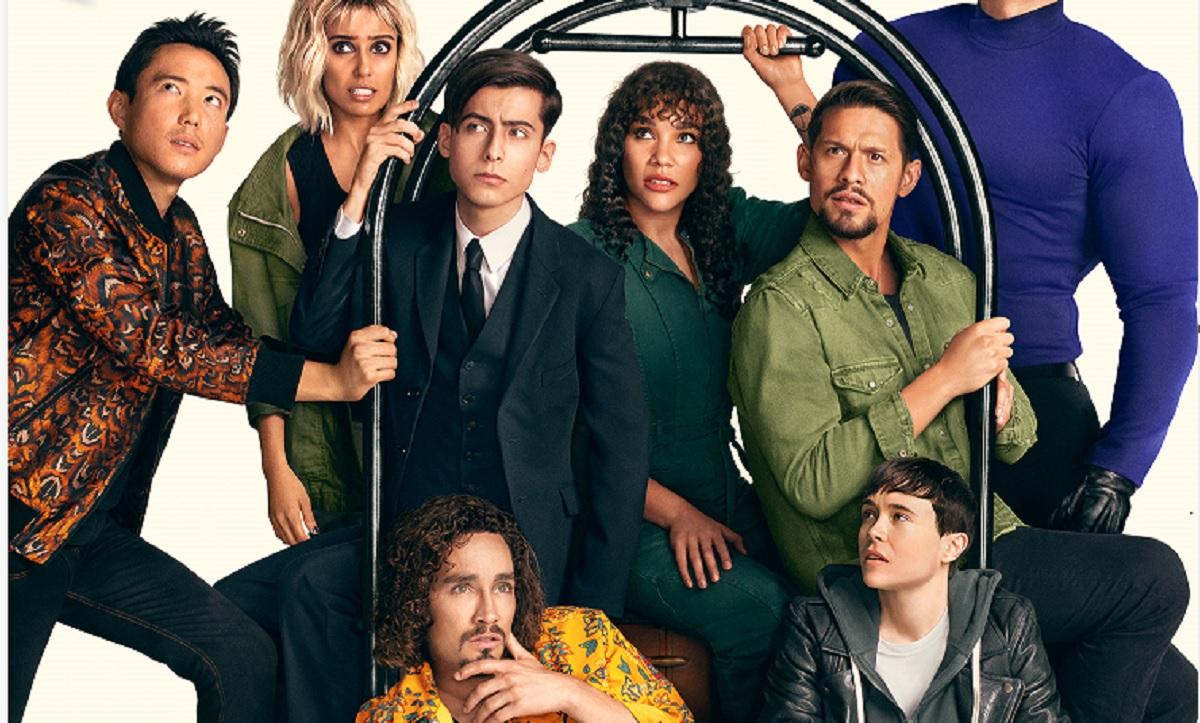 Spoiler alert: This article contains spoilers for Season 3 of The Umbrella Academy.
With an overtly-apocalyptic atmosphere and an overwhelming sense of finality, Season 3 of The Umbrella Academy is pretty intense. Throughout the season, the original Hargreeves kids face off against the Sparrow Academy in a completely alternate timeline. Meanwhile, a kugelblitz brought forth by a Grandfather Paradox threatens to swallow up the entire universe.
Article continues below advertisement
The super-powered Hargreeves family can't seem to catch a break when it comes to saving the world. But how do they possibly get themselves out of trouble this time? Let's break down the ending to Season 3 and see what the future has in store for the titular Umbrella Academy.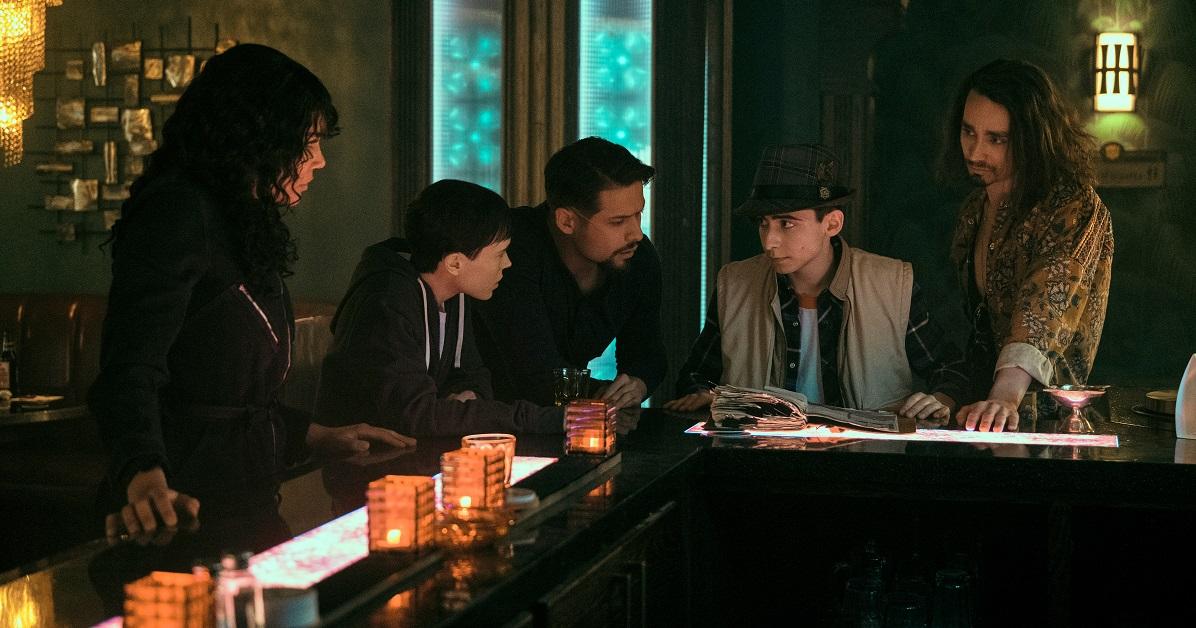 Article continues below advertisement
The Season 3 ending to 'The Umbrella Academy,' explained.
As the universe slowly but surely crumbles around them, the Umbrella and Sparrow kids exhaust their options to try and save everyone. Eventually, they resign themselves to their inevitable doom, electing to hold an impromptu wedding between Luther (Tom Hooper) and Sparrow Academy member Sloane (Genesis Rodriguez). While the family unites in nihilistic revelry, Sir Reginald Hargreeves (Colm Feore) formulates his own scheme.
Having regained his senses from a period of being drugged by the Sparrows, he attempts to use the hidden power of Hotel Obsidian to prevent the destruction of the universe. This, of course, involves swaying the Umbrella kids to assist him. Many are skeptical of his plan, but with the universe literally closing in on them, the entire family is forced to cross over from one dimension to another. They end up in an otherworldly area known as Hotel Oblivion, where Reginald's plan can come to fruition.
Article continues below advertisement
After attempting to dispatch the guardians of Hotel Oblivion, Reginald places the siblings in key locations in the hotel lobby. This activates the hotel's true power, bringing everyone to a space between dimensions. Reginald then begins to forcibly and painfully draw power from the rest of the siblings to activate a machine. The only one unaffected by this is Allison Hargreeves (Emmy Raver-Lampman)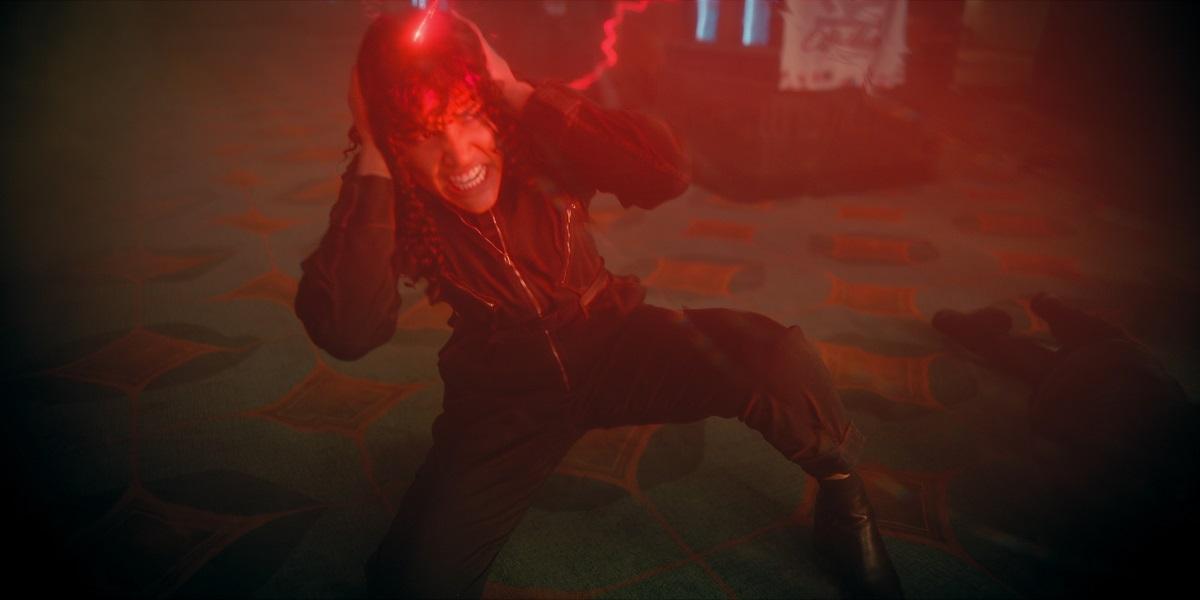 Article continues below advertisement
Unbeknownst to the rest of her family, Allison had stricken a deal with Reginald. She agreed to secretly help him with his plan in exchange for something. While she might not have made this deal with her father before, she'd become increasingly unhinged throughout Season 3. She had sacrificed a happy marriage to her husband Raymond Chestnut (Yusuf Gatewood) in the 1960s to return to her own time, only to realize that the daughter she had wished to see didn't exist in the new timeline.
Her bitterness and anger lead her to take desperate measures. Unfortunately, she didn't account for how far Reginald's plan would go. Not knowing that Reginald would cause harm to her family, she kills him in order to stop him from draining their powers. Nevertheless, she sees that Reginald had prepared everything they needed. Having faith in her deal, she activates the machine.
Article continues below advertisement
As far as we can tell, Reginald's plan succeeds. The universe is made fully whole again with a living Reginald running his own enormous media empire. He is also seen alongside his unknown female companion we've seen since Season 1.
But for all intents and purposes, he makes good on his deal. Allison is reunited with her daughter Claire in the present. What's more, Raymond is now with her as Claire's biological father.
Article continues below advertisement
As for the rest of the kids, they're all just fine. They are restored back to normal health alongside the Sparrow version of Ben (Justin H. Min). Even Luther returns from the dead after having been killed by Reginald in the penultimate episode. Luther's gargantuan body is even made normal once more. Allison wished for a happy ending for her and her family — and they seemingly got it.
The only catch? None of them have their powers anymore. Whatever Reginald plans to do within this new universe, the Umbrella Academy has been rendered powerless to stop his plans. As far as adjusting to new timelines goes, it will be interesting to see how the family tries to deal with this one.
Article continues below advertisement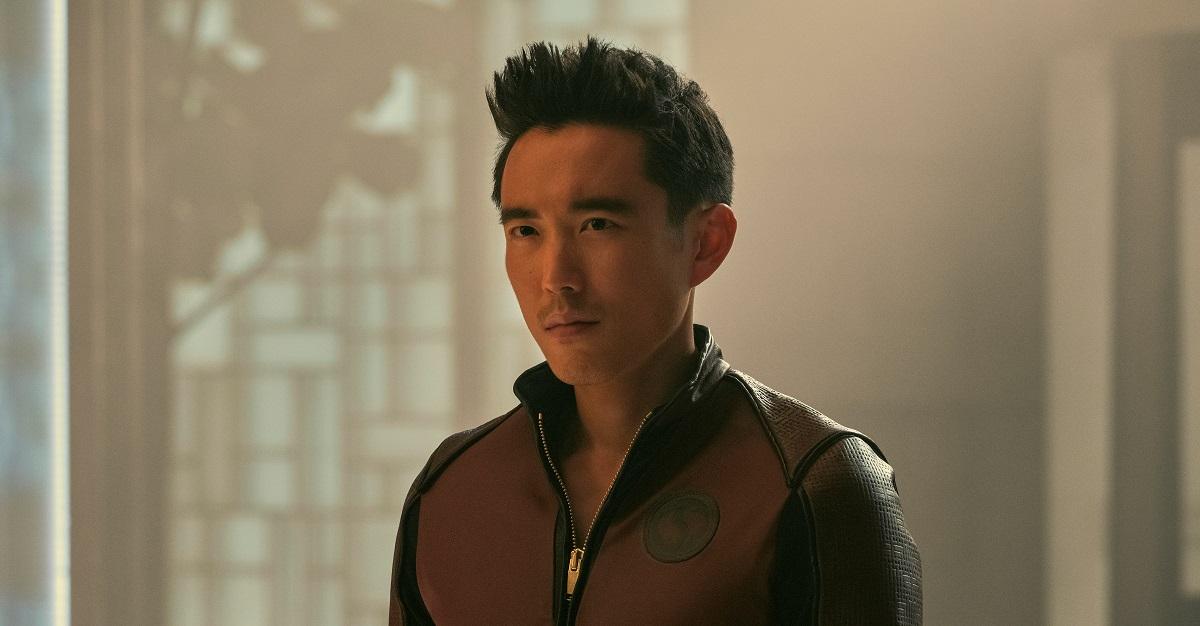 Let's break down the mid-credits scene and why there are two Bens in the end.
In a first for a The Umbrella Academy, the season ends with a mid-credits scene. The show takes us to a Korean train in transit, where yet another version of Ben is casually reading a book by himself.
The sequence itself is short but all too ominous nonetheless. In this complete universe reset, there exists a Ben who was never born with powers and has thus far lived a normal human life. But Ben of the Sparrows also came over from the previous universe as a straggler.
One paradox already caused enough trouble for Umbrellas and Sparrows alike, but the existence of two Bens might just result in a whole new mess to clean up.
Season 3 of The Umbrella Academy is streaming now on Netflix.