Jordan Hull Jammed Out With Adam Sandler and Queen Latifah on Set of 'Hustle' (EXCLUSIVE)
'Distractify' spoke exclusively with 'Hustle' star Jordan Hull about where the Netflix movie was filmed, and being on location with Adam Sandler.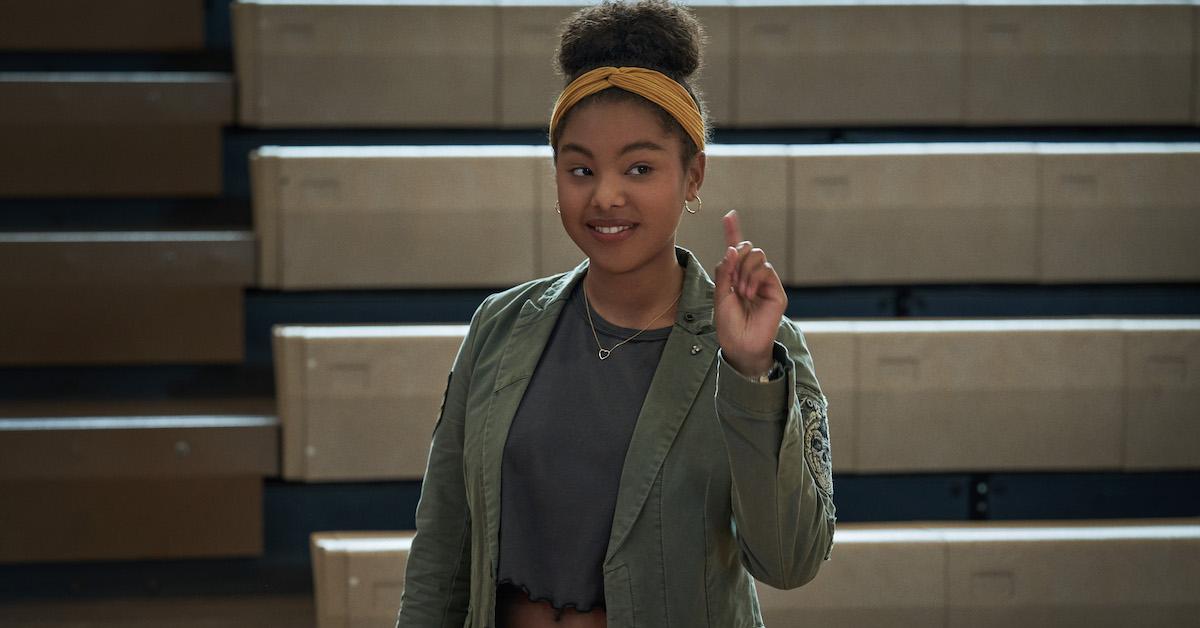 If someone told us that 2022 would be the year of the Adam Sandler Netflix blockbuster, we would have to double back in shock. But thanks to Hustle, which many people are calling Adam Sandler's best film to date, 2022 has brought us yet another surprise. In the film, Adam's character, Stanley Sugarman, bets everything he has on unknown basketball prodigy, Bo Cruz (Juancho Hernangomez), including the well-being of his family.
Article continues below advertisement
Stanley is married to Teresa (Queen Latifah), and their daughter, Alex (Jordan Hull), is on her way to college with a passion for filmmaking. Distractify was lucky enough to speak exclusively with Jordan about filming on location in the city of Brotherly Love and what it was like working with Queen Latifah and Adam Sandler.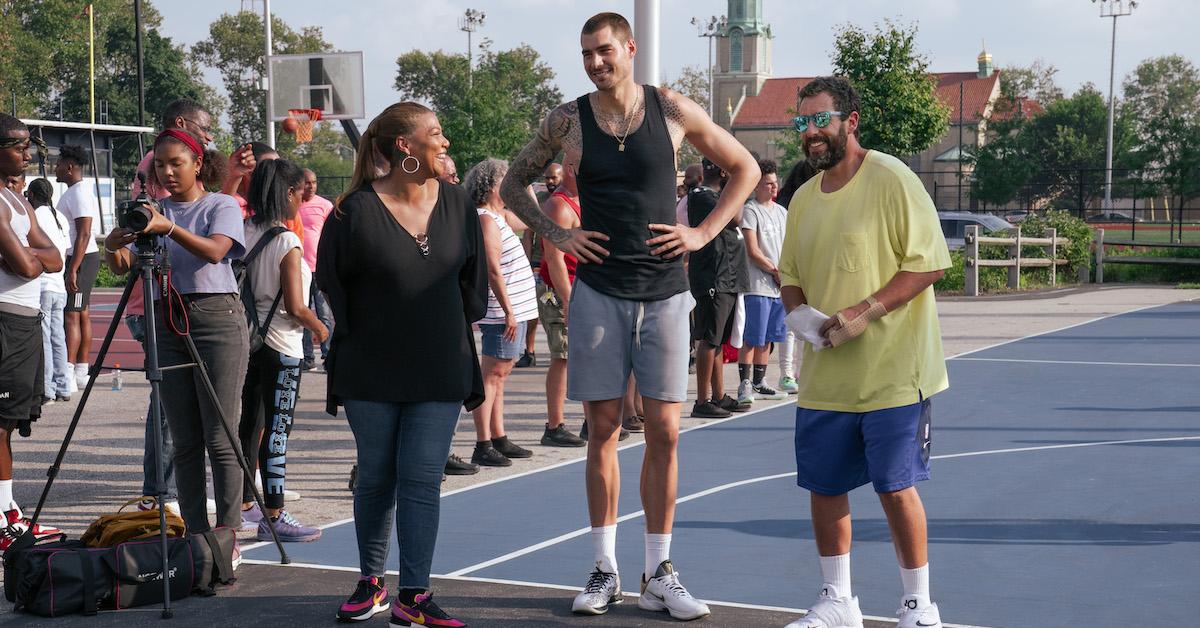 Article continues below advertisement
'Hustle' was filmed in both Philadelphia and Spain.
The majority of the Netflix film Hustle takes place in the metropolitan city of Philadelphia. Considering the fact that Stanley works for the 76ers basketball team, the film is very much a love letter to the city, so much so that it led fans to question if Adam is originally from there. (He's actually from Brooklyn, N.Y.)
Aside from Philadelphia, the film was also shot in Spain. Adam's character Stanley works as a professional scout so he travels the world in hopes to find the next basketball star.
Article continues below advertisement
"Hustle was shot half in Philly and then half of it and Spain," Jordan told us. "Unfortunately, I wasn't in the cool camp who got to shoot in Spain. But I did stay in Philly and it's the best city ever. It's so cool."
While shooting Hustle, Jordan got to spend some time really experiencing the city, thanks to one of her The L-Word: Generation Q castmates.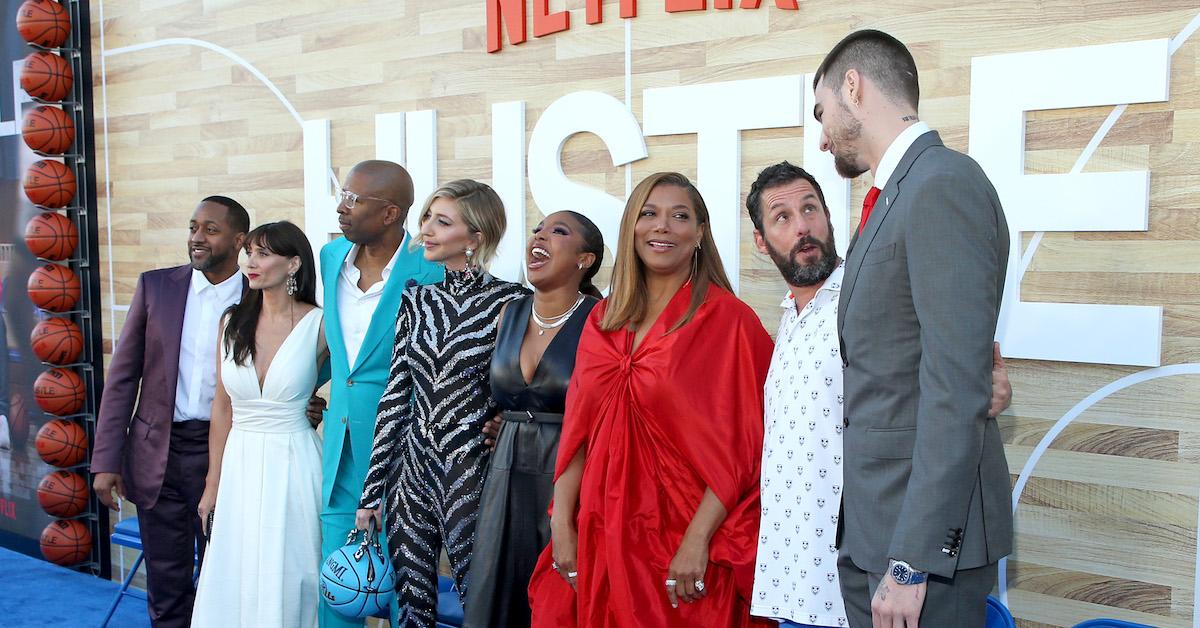 Article continues below advertisement
"One of my castmates from The L-Word, Kate Moennig, grew up in Philly, so I would text her often about places to go," Jordan explained. "She took me to Pat's, which is a cheesesteak place, and Federal Donuts, which is the best. I went to a lot of museums in Philly because the art there is just insane and so cool. Rittenhouse Square was amazing. You can just walk around Philly for days and you'll still be happy."
So even though Jordan didn't get to go to Spain, she was still able to experience all that Philadelphia has to offer.
Because 'Hustle' was filmed during COVID-19 with professional NBA players, it was filmed in two blocks.
Jordan revealed that there were basically two segments of filming for Hustle because it was filmed during the COVID-19 pandemic. "In October 2020, we had a lot of days in the house with Adam and Queen [Latifah]. So the memories from then were just delightful. I would bring my guitar to set, we would jam out, [and] Adam would always bring a speaker. So there was always just music and everyone got along so well between the crew and the cast," she dished.
Article continues below advertisement
While it may sound like rainbows and sunshine, Jordan reminded us that they were still filming during a pandemic. "We were one of the first productions to come back after the pandemic. So that was also cool," she said. "It just felt like we were setting the bar very high with how you conduct yourselves after a pandemic on set, and everyone was so respectful and so great."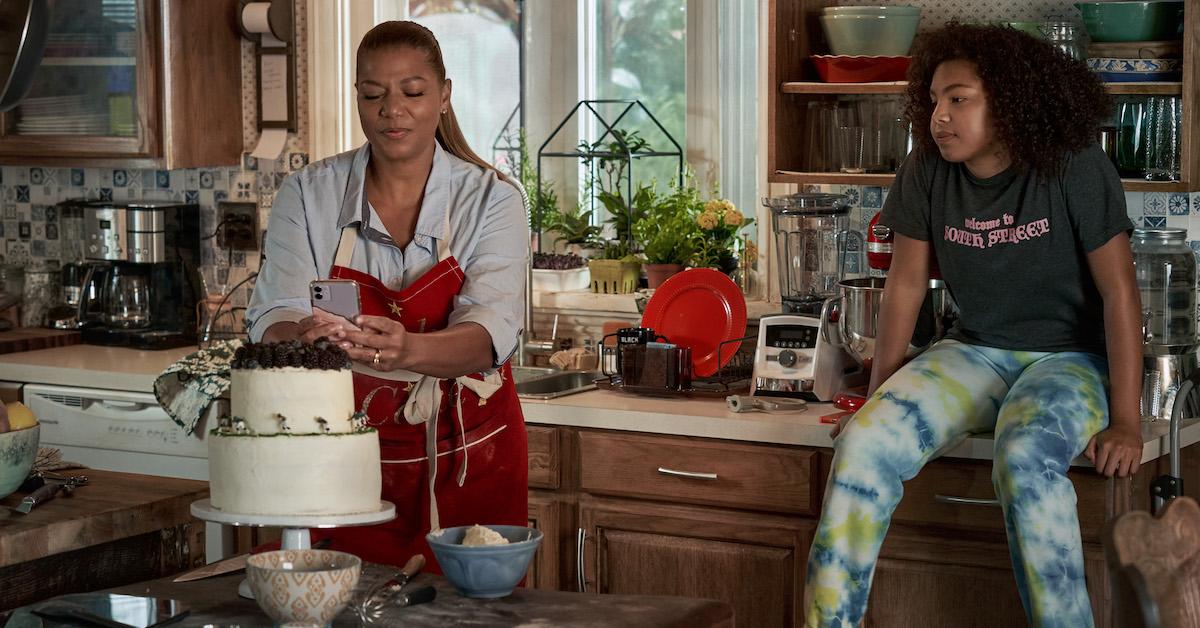 Article continues below advertisement
But the fun really picked up when the cast filmed the second block with the NBA players. "We took a couple of months off because the NBA players had to play in the NBA," Jordan said. "When we came back, although I didn't grow up watching a lot of NBA, it was still so cool to be surrounded by these top professional basketball players because we did a lot of montage shoots with them. They were all just so charismatic and so talented."
Between filming in Philadelphia and Spain, the culture of the settings definitely comes through in Hustle — so much so that the locations became their own characters. And although filming a movie can be time consuming, there's always time for Pat's Philly cheesesteak.
Hustle is now available to stream on Netflix.