Here Are Our Picks for the TV Shows With the Best Black, Queer Portrayals
Many TV shows have represented Black, queer TV characters long after June's annual Pride LGBTQ+ Month. Take a look at our top 10 TV portrayals.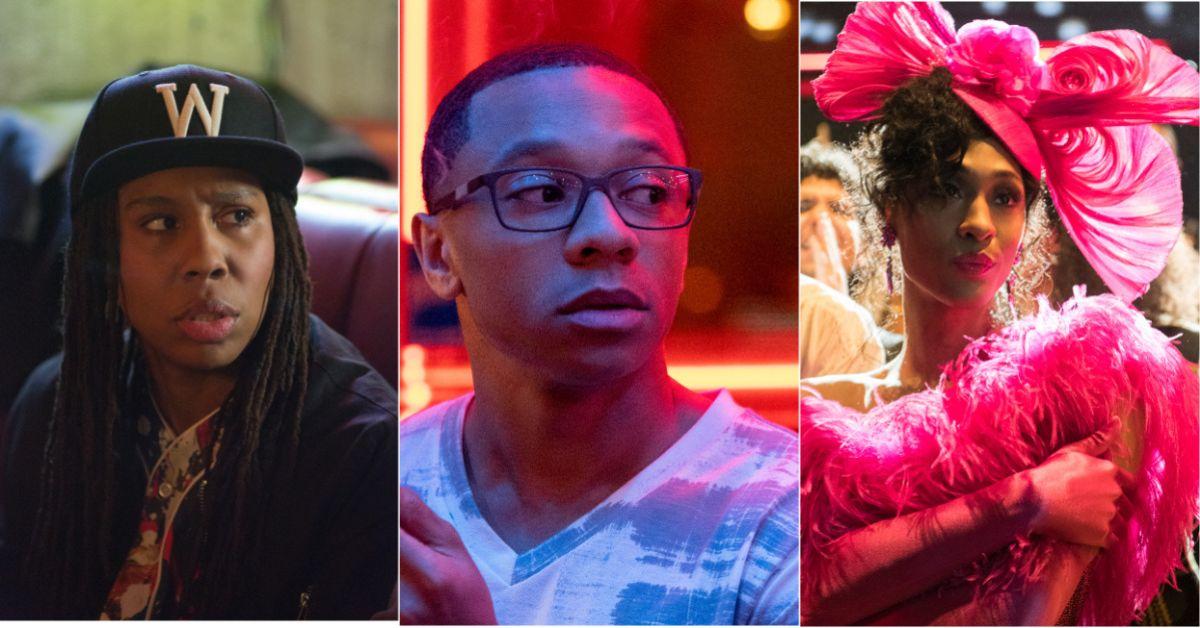 Television has undoubtedly come a long way in representing Black and queer people in society. For years, many TV shows opted not to highlight those living across both intersectionalities. However, with more and more LGBTQ+ creators getting the chance to share their work on larger platforms, those within the community are finally seeing glimpses of their lives or experiences through talented actors and writers.
Article continues below advertisement
While there has been a resurgence of Black, LGBTQ+ characters on television, not every show has provided its viewers with accurate portrayals of what it's like to be Black, queer, and navigating life. But, instead of mentioning them, we're going to focus on the programs that got it right with their characters.
Check out our top shows with the best Black, queer portrayals on TV.
10. 'P-Valley'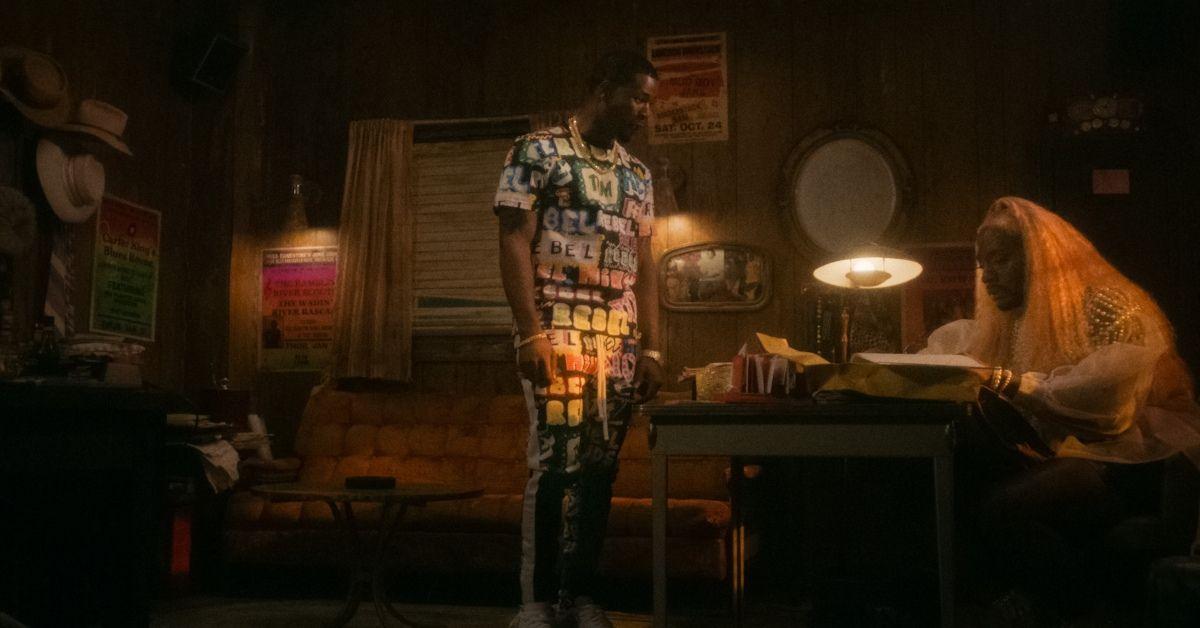 P-Valley gives insight into the experience some Black and queer folks face while living in the south. Two of its stars, Uncle Clifford (Nicco Annan) and Lil Murda (J. Alphonse Nicholson), navigate their relationship amid public scrutiny for being gay in their hometown of Chucalisa, Miss. Although P-Valley star J.Alphonse said Lil Murda is "trying to figure out" his sexual orientation, he became smitten with Uncle Clifford in Season 1. Uncle Clifford, however, proudly identifies as nonbinary.
Article continues below advertisement
9. 'Black Lightning'
The CW's Black Lightning gave us the Black lesbian superhero we always knew we needed. During the first season of the action drama, Anissa Pearce (Nafessa Williams) transforms into Thunder after unlocking her superpowers in medical school.
Anissa navigates her newfound physical strength with an even more impressive awareness of herself. Once fans discovered she identifies as a lesbian, her sexuality doesn't define her in the series, which Nafessa said she appreciated.
Article continues below advertisement
"I'm just really grateful to tell the story for young lesbians — and Black lesbians in particular — who don't really see themselves on TV," she told Entertainment Weekly in January 2018.
Article continues below advertisement
8. 'Pretty Little Liars'
Although two of Pretty Little Liars' main characters were on the LGBTQ+ spectrum, Maya St. Germain (Bianca Lawson) shook up Rosewood as its only openly bisexual, Black resident. During her time on the show, Maya helped Emily (Shay Mitchell) come out as a lesbian soon after they fell in love.
Article continues below advertisement
7. 'How to Get Away with Murder'
Annalise Keating (Viola Davis) often stole many scenes of How to Get Away with Murder with her tough love, humor, and ability to go above and beyond for her law school students. But, as the series continued, fans discovered Annalise harbored many secrets, including the fact that she's bisexual. On HTGAWM, Annalise struggled with her sexuality and questioned if she married her husband, Sam (Tom Verica), to fit into a heteronormative view of a relationship. Ultimately, Annalise accepted being bisexual in the series finale when she publicly came out in court.
Article continues below advertisement
6. 'This Is Us'
Article continues below advertisement
Soon after William's reveal, Randall's daughter, Tess (Erin Baker), informs him and his wife Beth (Susan Kelechi Watson) that she's gay in Season 3. Both portrayals provide different experiences for a queer, Black older man and teen.
Article continues below advertisement
5. 'The L Word'
Although Showtime's The L Word has been slammed for its lack of diversity in the years following its 2009 series finale, the LA-based drama had a few Black lesbian characters. Bette Porter (Jennifer Beals) — a biracial, lesbian art buyer — often discussed demanding respect from both the LGBTQ+ and the Black community.
Article continues below advertisement
Additionally, Tasha (Rose Rollins) struggled to come out in the later seasons due to her military career and the former "Don't Ask, Don't Tell" rule. While Tasha isn't in The L Word Generation Q, Bette's daughter, Angelica (Jordan Hull), navigates being a queer teen on the show. The reboot's Afro-Dominican character, Sophie, also identifies as a lesbian.
Article continues below advertisement
4. 'Master of None'
In Master of None, Dev's (Aziz Ansari) best friend, Denise (Lena Waithe), seemingly doesn't have a problem sharing her sexuality with anyone. But, as time passed, fans discovered she hadn't yet told her mother, played by Angela Bassett, that she's a lesbian. In Season 2, Episode 8, "Thanksgiving," Denise found the courage to come out to her mother at the dinner table.
Article continues below advertisement
The episode, loosely based on Lena's real-life coming-out story, earned her an Emmy in 2018. Season 3 of Master of None shows Denise and her wife, Alicia (Naomi Ackle), embarking on their new marriage as a Black, lesbian couple.
Article continues below advertisement
3. 'Dear White People'
Lionel (DeRon Horton) became a breath of fresh air for some Dear White People fans. Throughout the show's seasons, he grew into his identity as a Black, gay nerd. After coming out to his classmates, Lionel navigated dating other queer people at his school and found love several times.
Article continues below advertisement
2. 'Pose'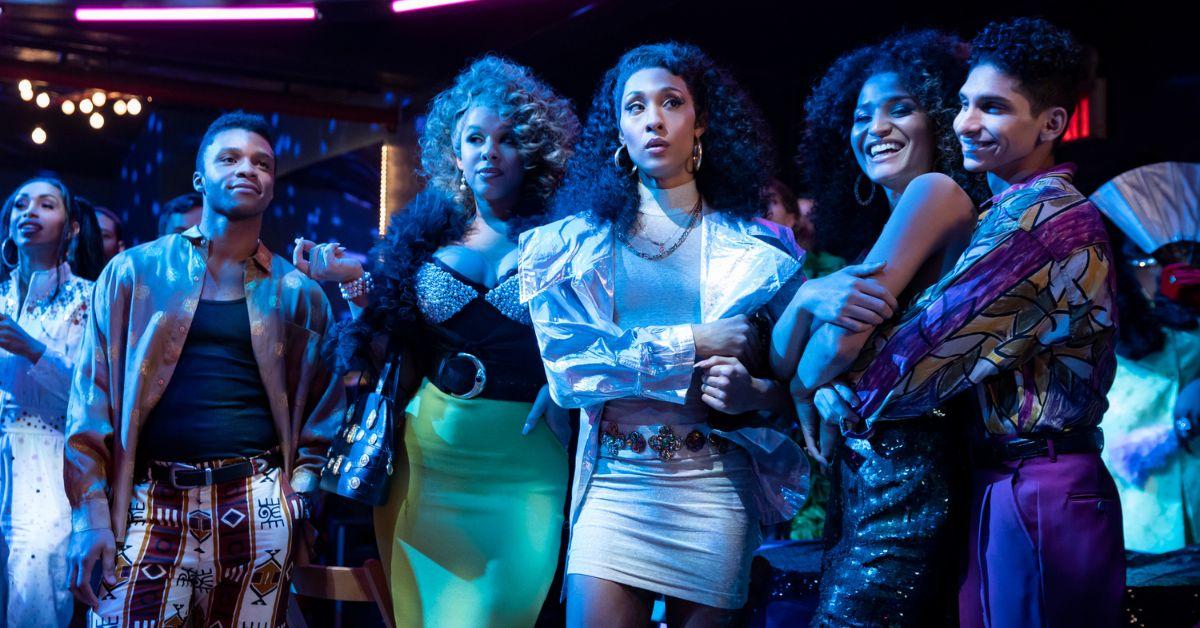 In June 2018, FX's ballroom drama, Pose made history as the largest cast of Black, gay, and transgender leading actors on a show. The series followed multiple LGBTQ+ characters living in New York City at the height of the HIV/AIDS epidemic. Though it only lasted for three seasons, many LGBTQ+ people saw themselves for the first time through characters like Blanca (M.J. Rodriguez), Pray Tell (Billy Porter), and Angel (Indya Moore).
Article continues below advertisement
1. 'Noah's Arc'
LOGO's short-lived comedy, Noah's Arc, was possibly ahead of its time when it debuted in 2005. The series was the first to have a leading cast of Black, gay men who were proud of their sexuality. During its two seasons, fans watched as Noah (Darryl Stephens) and his friends unveiled how some gay, Black men experience dating in Los Angeles.