The Kardashian-Jenner NBA Curse Makes a Comeback During the 2022 Playoffs
After Devin Booker and the Phoenix Suns were eliminated in the first round of the playoffs, many wonder if the Kardashian-Jenner NBA curse is real.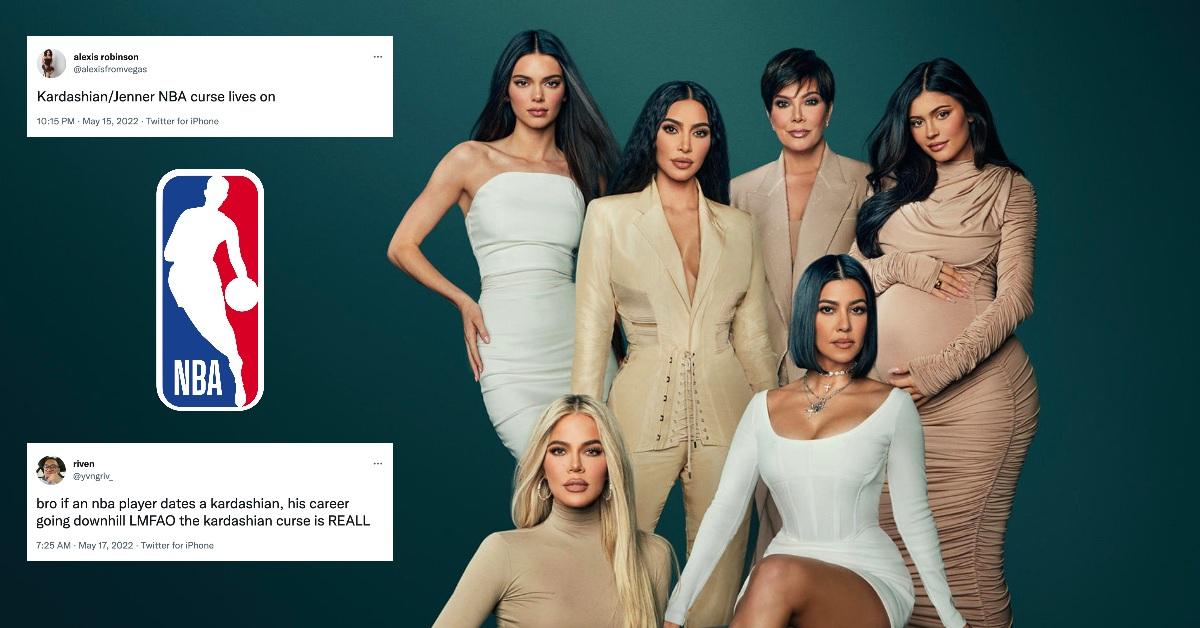 The Kardashian-Jenner NBA curse strikes again!
On May 15, the Phoenix Suns were eliminated in the playoffs following a Game 7 loss to the Dallas Mavericks. Many fans consider it to be one of the worst losses ever — for context, the Mavs were up 92-50 going into the fourth quarter.
Article continues below advertisement
Now, seeing as star shooting guard Devin Booker is currently dating Kendall Jenner, millions of NBA fans are curious if the Suns' embarrassing defeat was due to the so-called Kardashian-Jenner curse. Here's everything we know, including if the curse is real.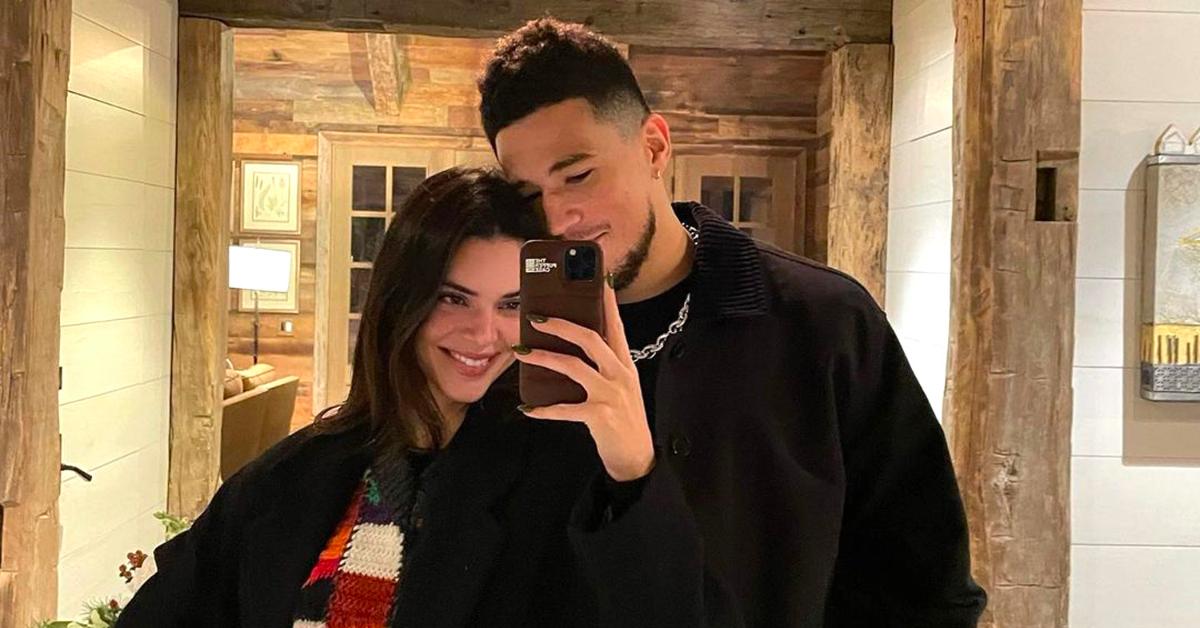 Article continues below advertisement
Is the Kardashian-Jenner NBA curse real? The narrative, explained.
For those unaware, the Kardashian-Jenner is a narrative that states terrible things happen to any man, usually a professional athlete, romantically involved with the Kardashian-Jenner family.
Year after year, the infamous Kardashian-Jenner curse narrative dominates headlines whenever one of these men (more often than not an NBA player) loses a big game or their career suddenly takes a turn for the worse.
Honestly, we think there's a bit of truth to this curse — here's why. Once Kim Kardashian filed for divorce from Kris Humphries after only 72 days of marriage, the former NBA superstar's career was never the same. He was no longer recognized as a great basketball player; no, he was villainized and only known for being married to a reality star for less than three months.
Article continues below advertisement
Although Khloé Kardashian has dated her fair share of NBA players, she does not deserve to be blamed for their infidelity and personal struggles. The 37-year-old was married to former NBA player Lamar Odom when he and the Los Angeles Lakers won back-to-back NBA championships in 2009 and 2010, though. So, maybe this curse isn't so real after all.
Article continues below advertisement
Well, it's a whole different story with Kendall Jenner. The model has dated a few NBA players, including Blake Griffin and Ben Simmons. Both had difficulty during the 2021-2022 regular season and underperformed on the court.
Neither star has lived up to being a top draft pick, and many fans believe it has to do with the Kardashian-Jenner curse. As expected, Kendall doesn't see it this way; in fact, she told Andy Cohen her true feelings about the hurtful narrative.
Kendall Jenner slammed the curse narrative: "It's almost offensive."
During the Keeping up With the Kardashians reunion, Andy Cohen read off a fan question about the so-called Kar-Jenner curse. Luckily, Kendall took the reins and ripped it apart.
"What I don't like about this narrative is that the blame is on us," she said. "I think the men need to take that responsibility."
Article continues below advertisement
Kendall added, "I think that we're all extremely giving and caring and loving women. And, when there is a man in our lives we like, give everything to them, and as a family, we all love them so much," noting that it's "almost offensive, personally."
What do you think? Is the Kardashian-Jenner curse legit or just a myth?