Peacock's Queer Slasher Flick 'They/Them' Features a Morbidly Twisty Ending
Every whodunit movie has a reveal, and we're here to explain the ending to Peacock's queer slasher flick 'They/Them.' Here's why the killer did it.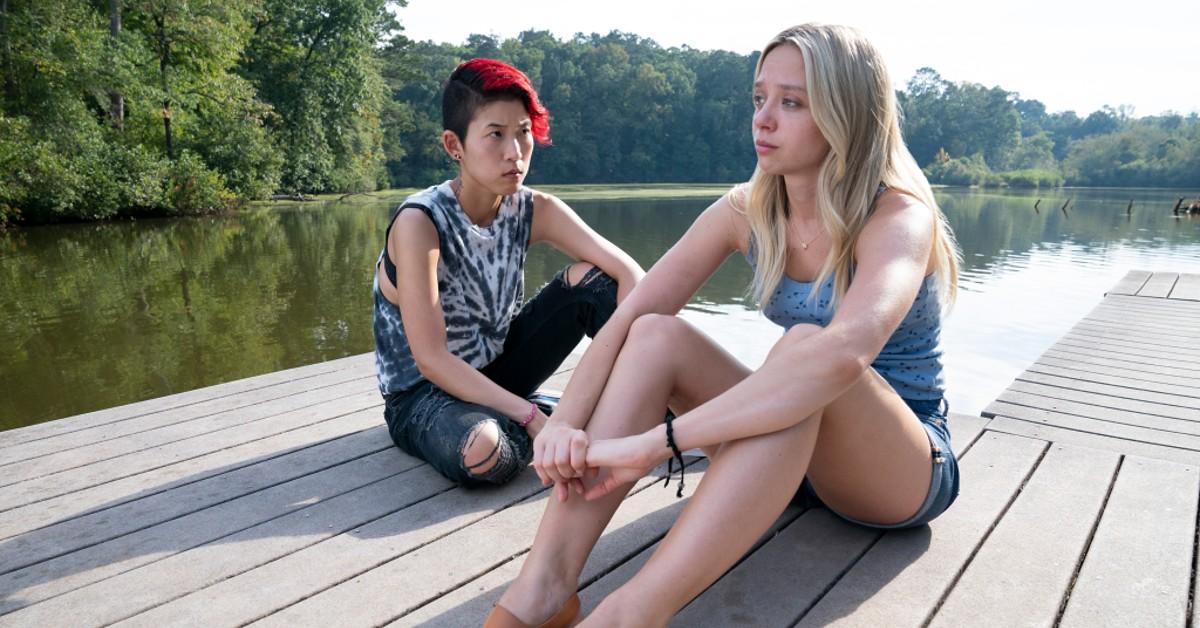 Spoiler alert: This article contains major spoilers for the movie They/Them.
There's something inherently queer about the horror genre — don't ask us to explain it. There just is. But not all horror films of yesteryear have necessarily respected people of the LGBTQ community. In 2022, however, we're doing better, we're heading in the right direction. This is where director John Logan's queer slasher flick, They/Them — which is pronounced like They-Slash-Them — comes in.
Article continues below advertisement
Who knew a movie about a masked murderer stalking a queer conversion therapy camp could be so ... progressive? Though the film is questionable in terms of its execution, it sure is deliciously campy. The synopsis reads as follows: "Campers at an LGBTQ+ conversion camp endure unsettling psychological techniques while the campsite is stalked by a mysterious killer." Of course, most of the "campers" were either sent there or are there to appease their bigoted families.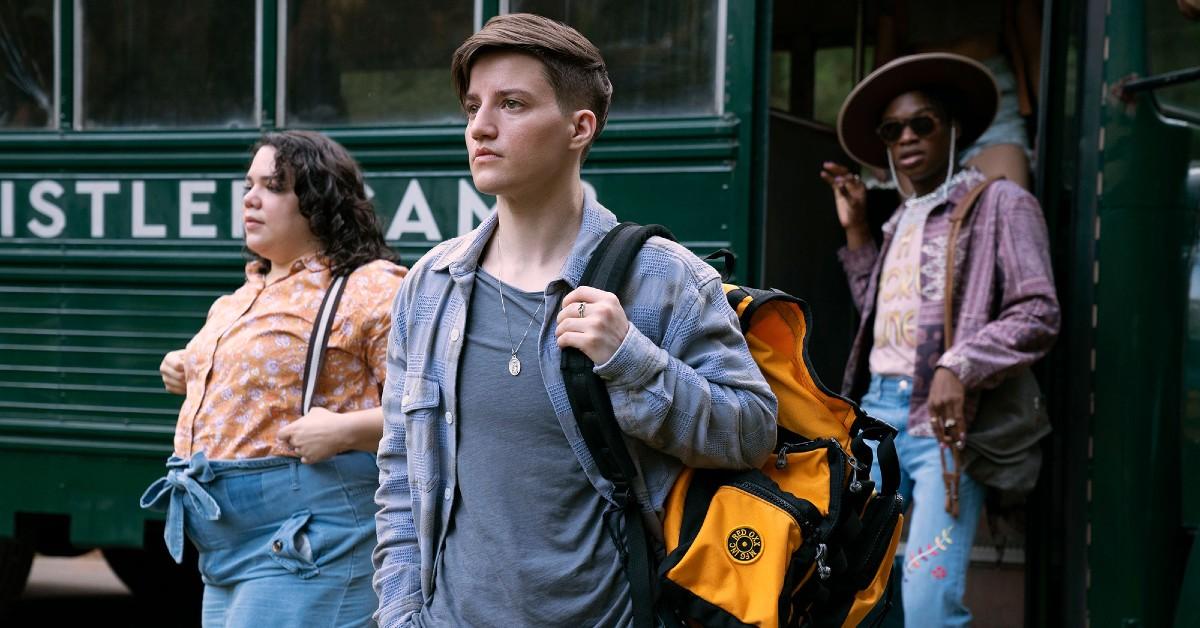 Article continues below advertisement
They/Them stars Kevin Bacon (Footloose), Anna Chlumsky (Inventing Anna), and more. Similar to many slasher flicks — like Scream and Happy Death Day, for example — They/Them features a whodunit plot, which keeps you guessing from beginning to end. The authentically queer horror movie boasts a big reveal, and we're here to explain the ending.
How does 'They/Them' end?
Featuring Kevin Bacon as the warmly sadistic Whistler Camp director, They/Them waits until the very end to reveal who the killer is and why they slashed a healthy handful of people — though none of those people are the innocent queer campers. The killer ends up being the camp's stern yet sweet registered nurse Molly (Anna Chlumsky) — whose real name is Angie Phillips.
Article continues below advertisement
See, a real nurse named Molly was on her way to start her new job at Whistler Camp before her tires were mysteriously blown out on a deserted road. The real Molly is terrified when she sees spikes on said road, realizing that someone set a trap. It isn't long before a masked killer in black — aka Angie — appears from inside the woods, chopping Molly up like she's a raw onion. But why?
Well, it's all because Angie was a "student" at the camp when she was just a little 14-year-old queer girl way back when. The only victims she murders throughout the film are those who work for the conversion camp — including the camp's queer plant, Gabriel (Darwin del Fabro), who they call the "forbidden fruit."
See, she's embarking on a revenge journey against the evil homophobes who tortured her, both mentally and physically, years prior. That vile shock therapy chair ... pure nightmare fuel.
Article continues below advertisement
Soon enough, the film's main protagonist — a non-binary camper named Jordan (Theo Germaine) — who witnessed Angie slit Owen Whistler's (Kevin Bacon) throat, is asked to join her on the killing spree.
Article continues below advertisement
"There are so many camps like this, we can cleanse them all," she tells Jordan.
But Jordan isn't a murderer. "You can try to stop me, but I'm going to go to my friends now. We're going to leave this place and never look back, and no one is ever going to tell us who we are ever again," they say.
But Angie doesn't get it, as she believes she's "saving" all of the queer campers who came after her.
In the end, Jordan announces, "No one needs to save me." Angie is soon arrested, and the campers carry on to live out their gayest, queerest, transest lives.
They/Them hits Peacock on Friday, Aug. 5, 2022.