This Ticketmaster Hack for Finding Better Concert Seats Has the Internet Divided
This social media user's controversial Ticketmaster seat hack has gone viral, and the internet has conflicting responses. What do you think?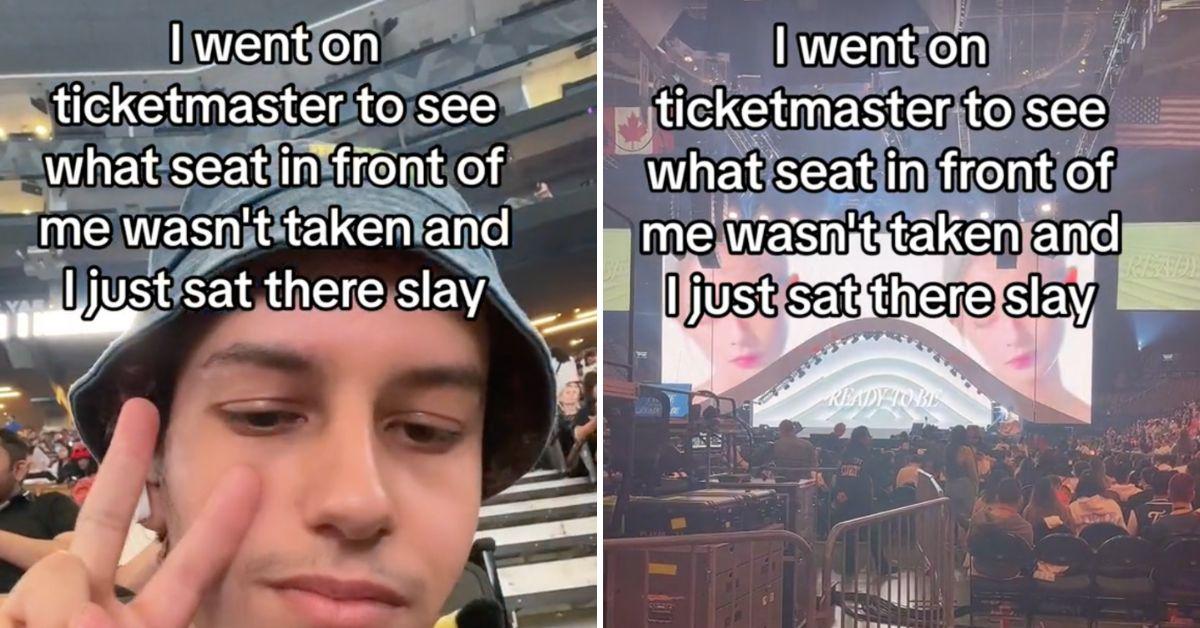 Frequent concert-goers know the anxiety-inducing feeling of preparing to find the perfect seats for an upcoming live event on Ticketmaster. Where will you land in the virtual queue? Will the purchase actually go through, or will it kick you to the back of the line for seemingly no reason? To refresh or not to refresh? OK, now the tickets are gone.
Article continues below advertisement
You can sometimes increase your odds of finding good seats by becoming a Verified Fan for the artist you're trying to see, or having a specific brand of credit card that allows you to access early sales. But even when you feel like you're doing everything right, your chances can still be slim.
In fact, Ticketmaster came under fire in 2023 for the lackluster way that they handle ticket sales, specifically in relation to Taylor Swift's eras tour.
However, one user on TikTok, who goes by the username @xmarxwasright69x, has proven it could all be so much easier — and his hack has the internet divided. Here's the tea.
Article continues below advertisement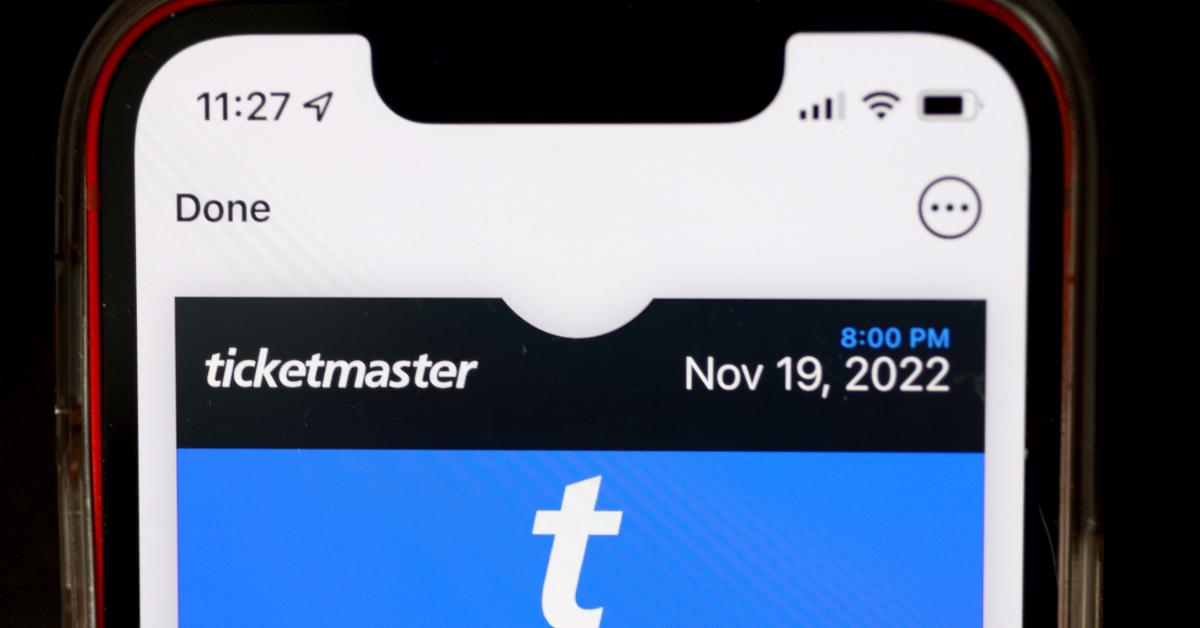 User @xmarxwasright69x, who we'll call Mark (because it's funny), shared a TikTok of himself at a live performance of the girl group TWICE, and his view of the stage appeared to be pretty sweet. The text overlaid on the video reads, "I went on Ticketmaster to see which seat in front of me wasn't taken, and I just sat there. Slay."
Article continues below advertisement
Evidently, Mark's strategy is to purchase a more affordable ticket, and then once you're inside the venue, pull out the Ticketmaster app to see which seats with better views than yours are still unpurchased. Et voila — you have a brand new, much better seat, without all the hassle and extra cash.
Though the hack looks pretty genius on the surface, there are definitely some internet users proving that it's not exactly as foolproof as you'd think.
"Had to kick people out of our seats one time because the staff upgraded our tickets last minute, though," shared one user.
"Someone did this to me (I came a bit late) and had the audacity to get mad. Like, I paid for them, I was just running late," another user said.
"If you're broke, just say so," said someone else.
Article continues below advertisement
Other users were quick to point out other reasons why the hack wouldn't work.
"OK, but I swear the venues near me have people checking your ticket at each section level entrance," someone said. Mark replied, "The seat I stole was in the same section. Just a couple rows to the front."
Another TikTok commenter, Val, claimed that Ticketmaster has cracked down on this particular strategy: "I used to do this, but now Ticketmaster doesn't show anything 2-3 hours before the show starts."
Article continues below advertisement
However, some commenters were in awe of Mark's genius, thanking him for his service to the concert community.
"I'm gonna do this in Atlanta," shared one commenter.
"Giving me ideas," another said.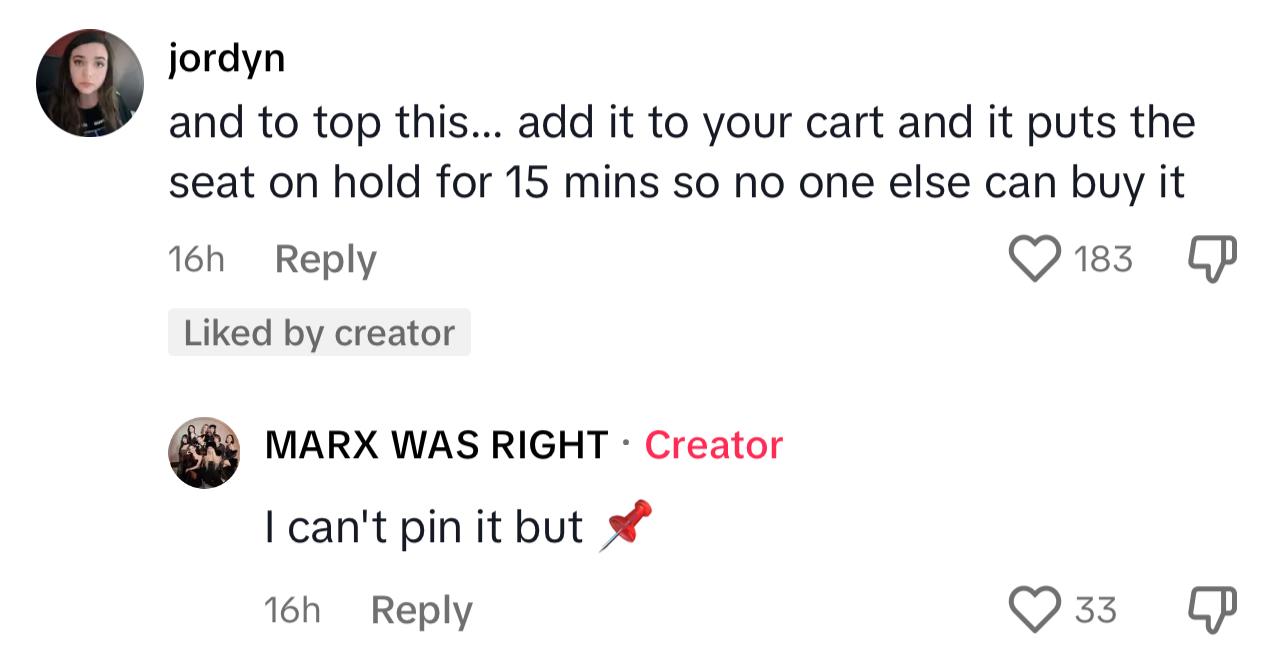 Article continues below advertisement
Even though the hack seems harmless, since you're not technically stealing anyone's seat, there are definitely a host of reasons why you might not want to try it. As some users mentioned above, plenty of venues have security checking tickets at section entrances, and you don't want to be caught trying to sneak into a section that isn't yours.
Also, even though the tickets may be unclaimed at the time, there's no guarantee that someone won't purchase a late ticket, effectively kicking you out of your awesome spot.
Article continues below advertisement
Plus, it seems that Swifties are still out of luck with this hack, as it certainly won't work on sold-out shows. There has to *be* an empty seat in order to *fill* an empty seat.
So, what do you think? Will you be trying this hack at your next concert, or will you be sticking to your assigned spot?