Bride Shares "Intense" List of Rules She Forced Her Bridesmaids to Follow — "You are the Definition of a Bridezilla"
TiKTok bride rattles out list of requirements for her bridesmaids, launches debate on TikTok.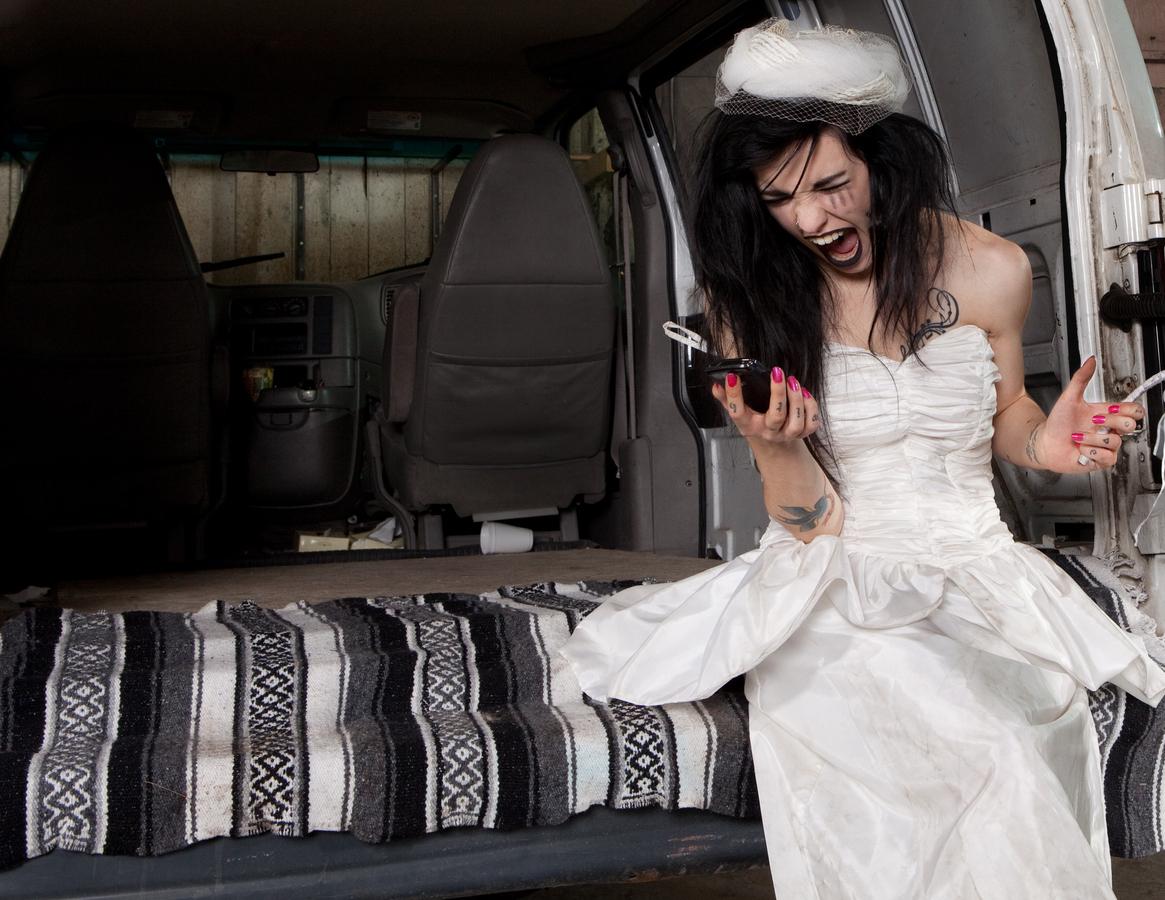 True love is a beautiful thought. The idea that two folks can be so enamored with one another that they push themselves to go after their respective dreams and no matter what obstacles come their way, they will have one another's backs. Whether it's financial hardships, tragedies, illness, or whatever, you will have one another's backs.
Article continues below advertisement
Marriage is supposed to embody that undying devotion to one's significant other and for two folks who are in love, that's all that matters.
Of course, there are folks who also dream about celebrating that love on their wedding day. So much so that there are throngs of people who fantasize about their perfect wedding way before they meet the person of their dreams.
Consequently, there are folks who act as if they care more about the perfect wedding than the actual relationship with the person they feel they need to spend the rest of their lives with. There are TV shows about it, movies about it, and tons of social media posts and viral stories circulating the internet that speak to this same phenomenon.
And some TikTokers are saying that this woman is yet another example of this very real phenomenon.
Article continues below advertisement
Jully Patel uploaded a clip discussing the requirements she set aside for her bridesmaids to complete the vision she had for her wedding. In the now-viral TikTok she presented a slideshow of photos from her matrimonial celebration that showcased the looks she asked her bridesmaids to rock.
Article continues below advertisement

In the video, she had a list of no-no's for women in her bridal party: they weren't allowed to wear red lipstick, nor could they rock necklaces. She also gave them a look-book of different hairstyles to choose from along with how to hold a bouquet to her liking.
Article continues below advertisement

"I had requirements for my bridesmaids and this is what they were. Number one, no red lips. Number two, they had to wear the earrings that I got them and no necklaces," Jully says in the TikTok.
Article continues below advertisement

"Number three, their saris had to be steamed. Wrinkles are not cute. Bouquets should be held at the waist, not at above."
She goes on to call out one bridesmaid for not following the no necklace rule, showing her picture in the TikTok clip.
Article continues below advertisement

MSN reported that Jully said she didn't want red lipstick "because it just didn't go with a look and it would've taken away from the simplicity of it."
As for the no necklace rule, Jully said she was inspired by Kendall Jenner's "simplicity" when it comes to fashion.
Article continues below advertisement

Jully went on to say that although she went through all of the rules of the wedding with her bridesmaids beforehand, including photo etiquette, she said that on the day of she didn't really stress as to whether or not they forgot one of the requirements.
"It's not even a big deal. I found photos and I texted her. I was like, 'You're horrible,' and we were just laughing about it."
Article continues below advertisement

Jully stated that the bridesmaids who participated in the wedding "loved" and "respected" her requirements, and there were many TikTokers who stated that they agreed with Jully as it was her wedding day. Several other users also remarked that they loved the aesthetic she went with.
Article continues below advertisement
However, there were several TikTokers in the comments section of her video who called Jully a "bridezilla" which is a word she takes issue with.

"With the whole bridezilla thing, I think that word just needs to be, like, canceled. When it comes to such a stressful event that's hyped up for your whole life, it's the bride who's kind of doing everything, making sure everything goes as planned. It's so much stress that naturally you're kind of gonna get flustered."