Late Red Sox Legend Tim Wakefield and His Wife Stacy Faced Cancer Together
Following the news of former Boston Red Sox pitcher Tim Wakefield's death, many want to know more about Tim's wife and personal life.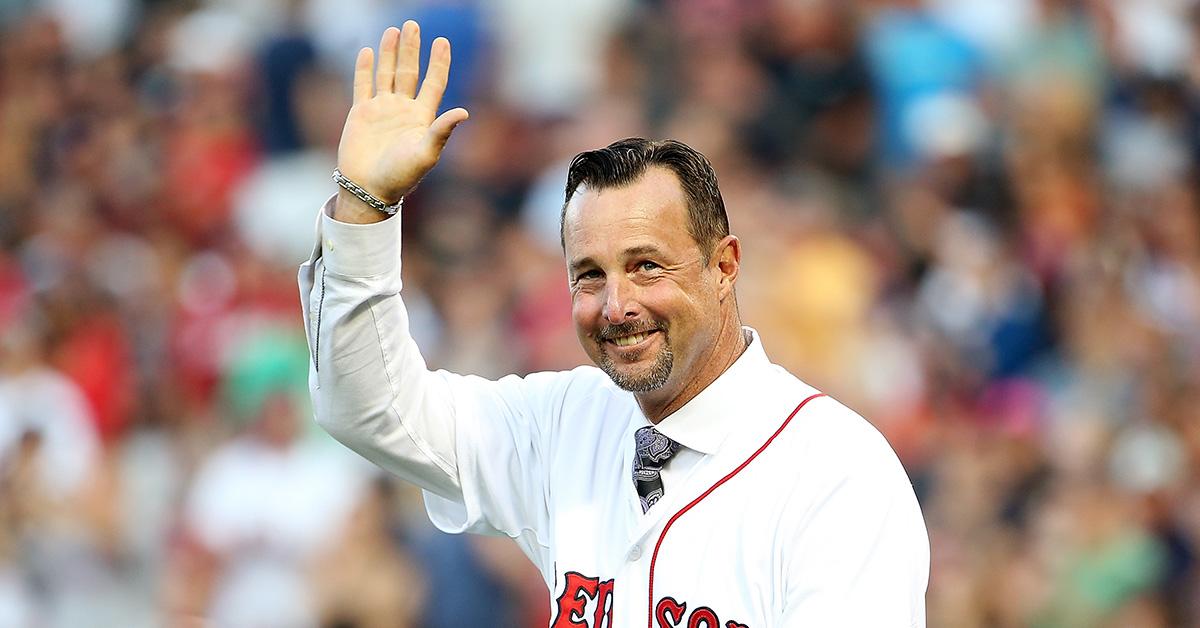 The Gist:
Red Sox legend Tim Wakefield died on Oct. 1, 2023, following a brain cancer diagnosis.
Tim's wife, Stacy, is also sick and has been diagnosed with pancreatic cancer, according to Curt Schilling.
Tim and Stacy had two children together named Trevor and Brianna.
Article continues below advertisement
As one of the players who helped the Red Sox end their extended World Series draught, Tim Wakefield will always have a special place in the franchise's history. Following news of his death at the age of 57 on Oct. 1, 2023, many wanted to learn more about Tim, including who his wife and family are.
Tim continued to work with the Red Sox even after his retirement, and had a 20-year career as a pitcher in the Major Leagues. He retired in 2012 after an impressive career and spend the next decade with his wife, Stacy.
Article continues below advertisement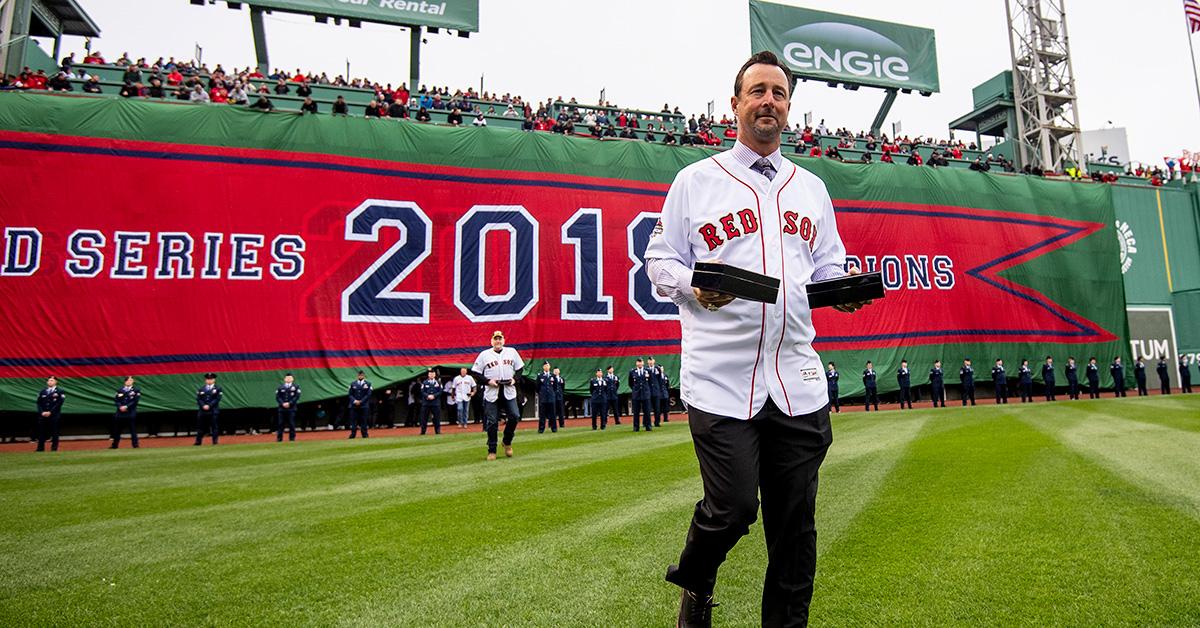 Who is Tim Wakefield's wife?
Tim met his wife, Stacy, in 2000 and the two got married in November 2002. Stacy and Tim devoted a lot of their time to philanthropic efforts, including work with the Wakefield Foundation and other efforts designed to help children, in particular.
Tim was also the honorable chairman of the Red Sox Foundation, which is the charity arm for the baseball team.
Article continues below advertisement
Tim and Stacy both faced serious health problems.
According Curt Schilling, Tim's former teammate, both Tim and Stacy were suffering from serious health problems prior to Tim's death. On his podcast, The Curt Schilling Baseball Show, Curt discussed Tim and Stacy's health issues (starting at minute 12 in the video). Curt said that Tim had been diagnosed with brain cancer, and Stacy with pancreatic cancer, just days before Tim's death. He even admitted that he wasn't sure if Tim wanted the news sharing.
Needless to say, there was controversy surrounding Curt's podcast because he spoke about Tim and his wife without their consent. Catherine Varitek, the wife of former Red Sox pitcher Jason Varitek, shared her thoughts in a Twitter post and blasted Curt for sharing such personal and private information.
Article continues below advertisement
Following Curt's announcement about Tim and Stacy's diagnosis, the Red Sox released a statement suggesting that the family was hoping to keep their health problems private.
Article continues below advertisement
"We are aware of the statements and inquiries about the health of Tim and Stacy Wakefield. Unfortunately, this information has been shared publicly without their permission," the statement said. "Their health is a deeply personal matter they intended to keep private as they navigate treatment and work to tackle this disease. Tim and Stacy are appreciative of the support and love that has always been extended to them and respectfully ask for privacy at this time."
Article continues below advertisement
Following the news of his death just a few days later, the team released another statement saying, "Our hearts are broken with the loss of Tim Wakefield. Wake embodied true goodness; a devoted husband, father, and teammate, beloved broadcaster, and the ultimate community leader. He gave so much to the game and all of Red Sox Nation."
Did Tim and Stacy have any kids?
Following the news of Tim's death, many also wanted to know more about Tim and Stacy's family. They had two children together: Trevor, who was born in 2004, and Brianna, who was born in 2005. Both Trevor and Brianna are still young adults, and it seems like they are hoping for some privacy as they deal with their father's death and continue to look after their mother as she battles her own illness.