T.J. Holmes's Affairs: Amy Robach Isn't the First 'GMA' Colleague He Has Allegedly Romanced
T.J. Holmes has had affairs with more than one 'GMA' colleague pre-Amy Robach, according to multiple reports. Here's what we know.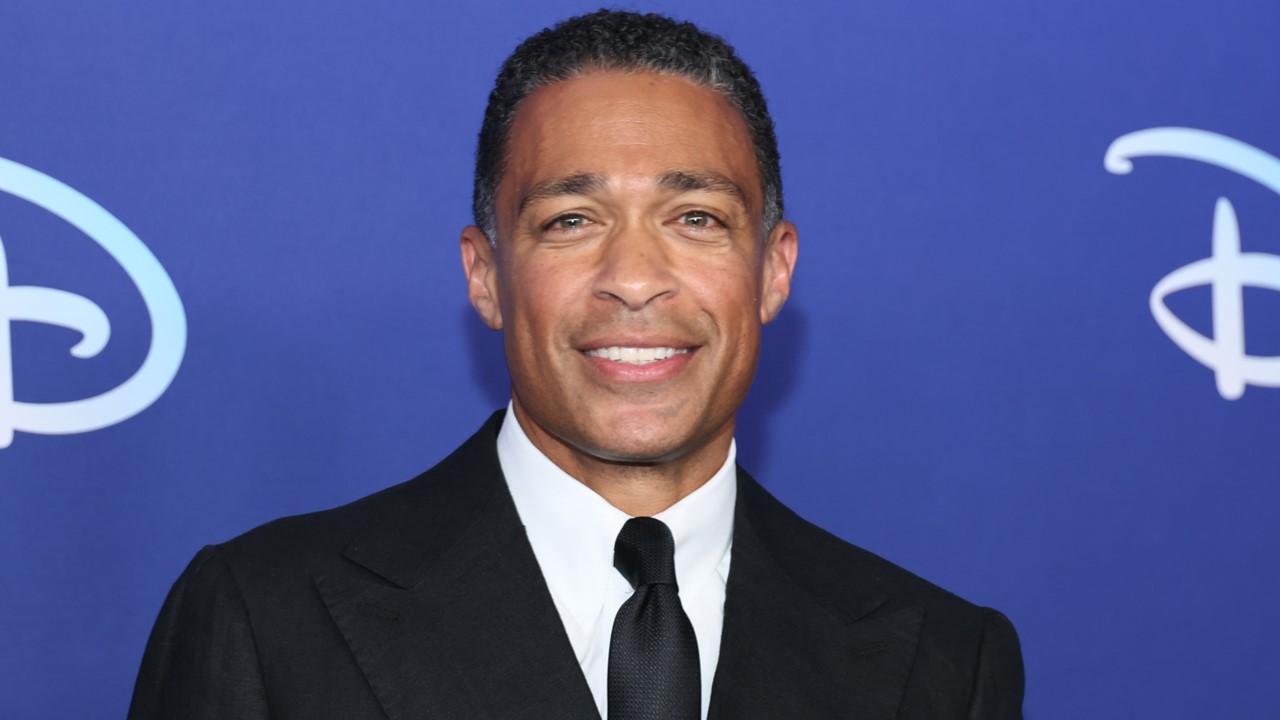 As of early December 2022, fans were buzzing about the revelation that Good Morning America co-hosts Amy Robach and T.J. Holmes had allegedly entered into a romantic relationship. The fact that both of the anchors were married when they coupled up was the tidbit that had most tongues wagging.
Article continues below advertisement
As for Amy, it was soon made public knowledge that she and her husband Andrew Shue of Melrose Place fame had been separated for many months. It also seemed as if T.J. and his wife, Marilee Fiebig, whom he married in 2010 — the same year Amy and Andrew said "I do" — had been having marital troubles when he began seeing his co-host.
But it's unclear exactly when Amy and T.J.'s working relationship grew into more than that, and the timeline is further complicated by the news that his romance with Amy is far from the first time T.J. reportedly stepped out on Marilee.
Article continues below advertisement
T.J. Holmes allegedly had affairs with other 'GMA' co-workers.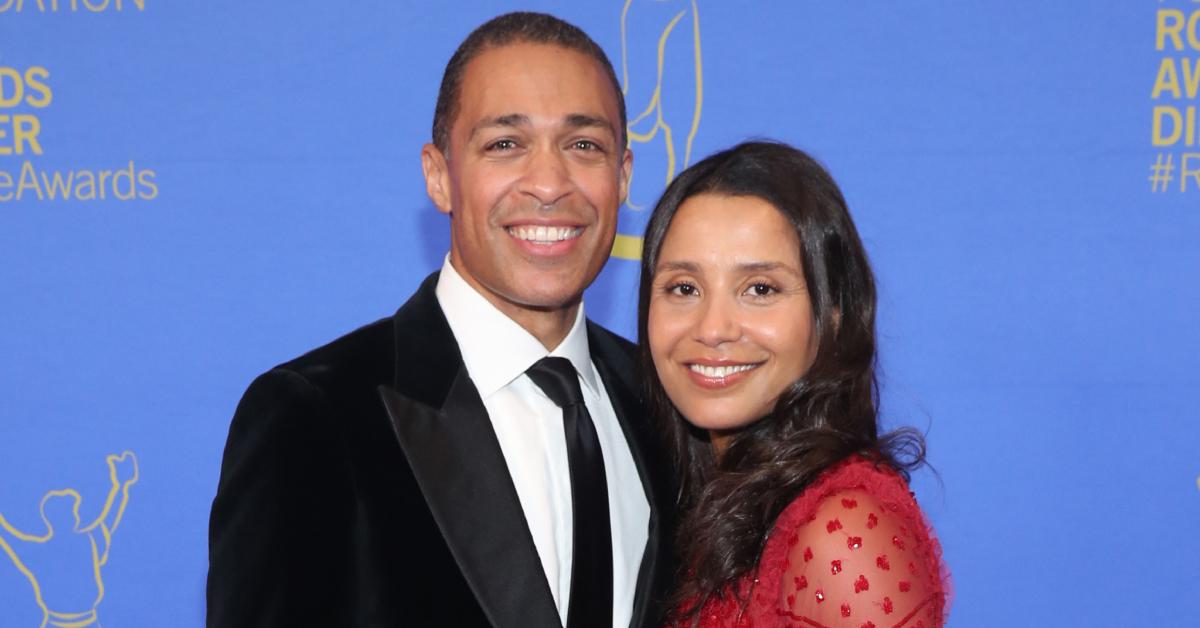 Some sources, like ET Online, have talked to insiders who are claiming that both T.J.'s and Amy's spouses were aware of their relationship, given that each former couple separated over the summer of 2022. But Page Six reported that the GMA hosts were canoodling all the way back in March 2022.
While we don't know for sure when the relationship began, one thing is becoming clear: T.J. has a history of allegedly cheating on his wife. Page Six reported that before T.J. began seeing Amy, he was linked to a producer at the ABC morning show named Natasha Singh. The outlet talked to several sources that claimed that in addition to Natasha, the anchor also had an affair with another staffer at the show while married to Marilee.
Article continues below advertisement
But apparently it was T.J.'s ongoing relationship with Natasha that's having lasting implications for both him and maybe even Amy, considering what transpired at the network.
T.J. Holmes's pattern of affairs with co-workers may have led to him and Amy being asked to take time off from 'GMA.'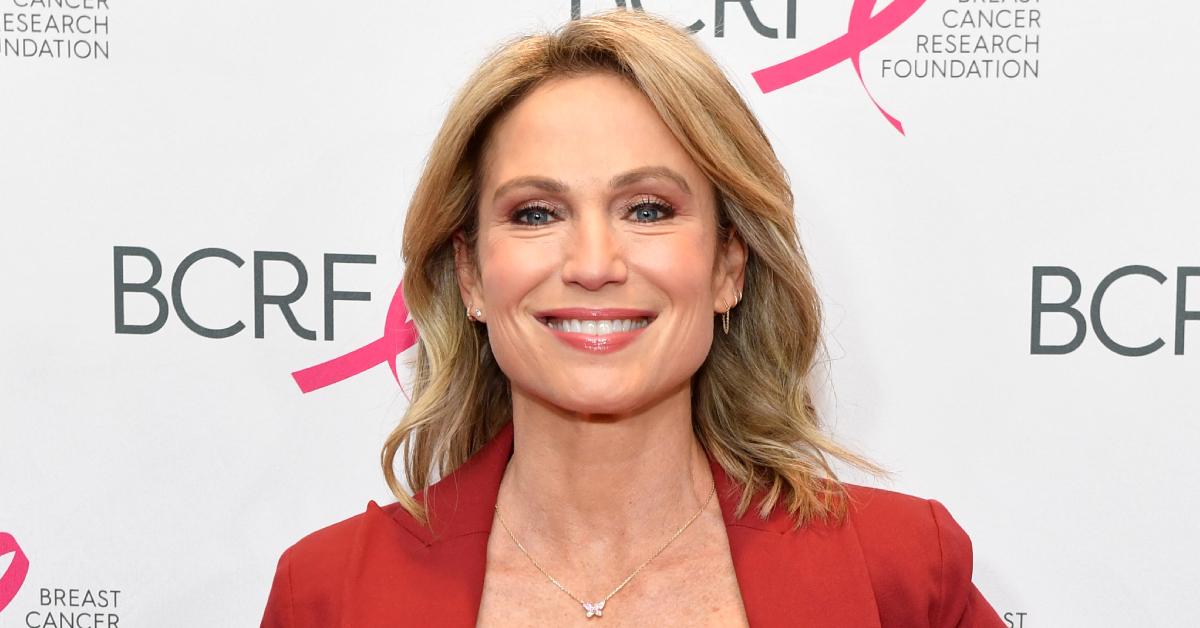 A source told the Daily Mail about the genesis of the three-year fling with Natasha that's now raising eyebrows: "Natasha was a producer for GMA based in Los Angeles when she and T.J., a reporter, began their affair in 2016." Now get this: Reportedly, Marilee found out about the affair, and then confided in Amy, per Page Six.
Article continues below advertisement
As a source told the outlet about how things have ended up: "Marilee never considered Amy because she was focused on Natasha. She never thought about [him cheating] with Amy because they were friends. Amy's daughter was their daughter's baby-sitter." Marilee is said to be devastated upon finding out that her husband is having another affair — especially with Amy. Whether they were working on their marriage when he started seeing Amy is still unclear, however.
In the aftermath of the affair between Amy and T.J. being made public, and perhaps considering his past actions, ABC News president Kim Godwin announced in an editorial call she is also taking time to figure out the complicated situation, per TMZ. "I want to say that the relationship is not a violation of company policy," she noted.
Kim went on to tell staffers, "I'm asking that we stop the whispering in the hallways. You know, we can't operate with gossip, and speculation and rumors. We need to stay focused on the work." At the time of writing, Amy and T.J. were not on the air, nor has T.J. confirmed his past affairs.