He'll Be Your Friend 'Til the End — Guess Who Else Is Coming to 'Chucky'
Tommy the Good Guy Doll makes his triumphant return to the Chuckyverse, and we couldn't be more excited. Who is Tommy? Let's get into it.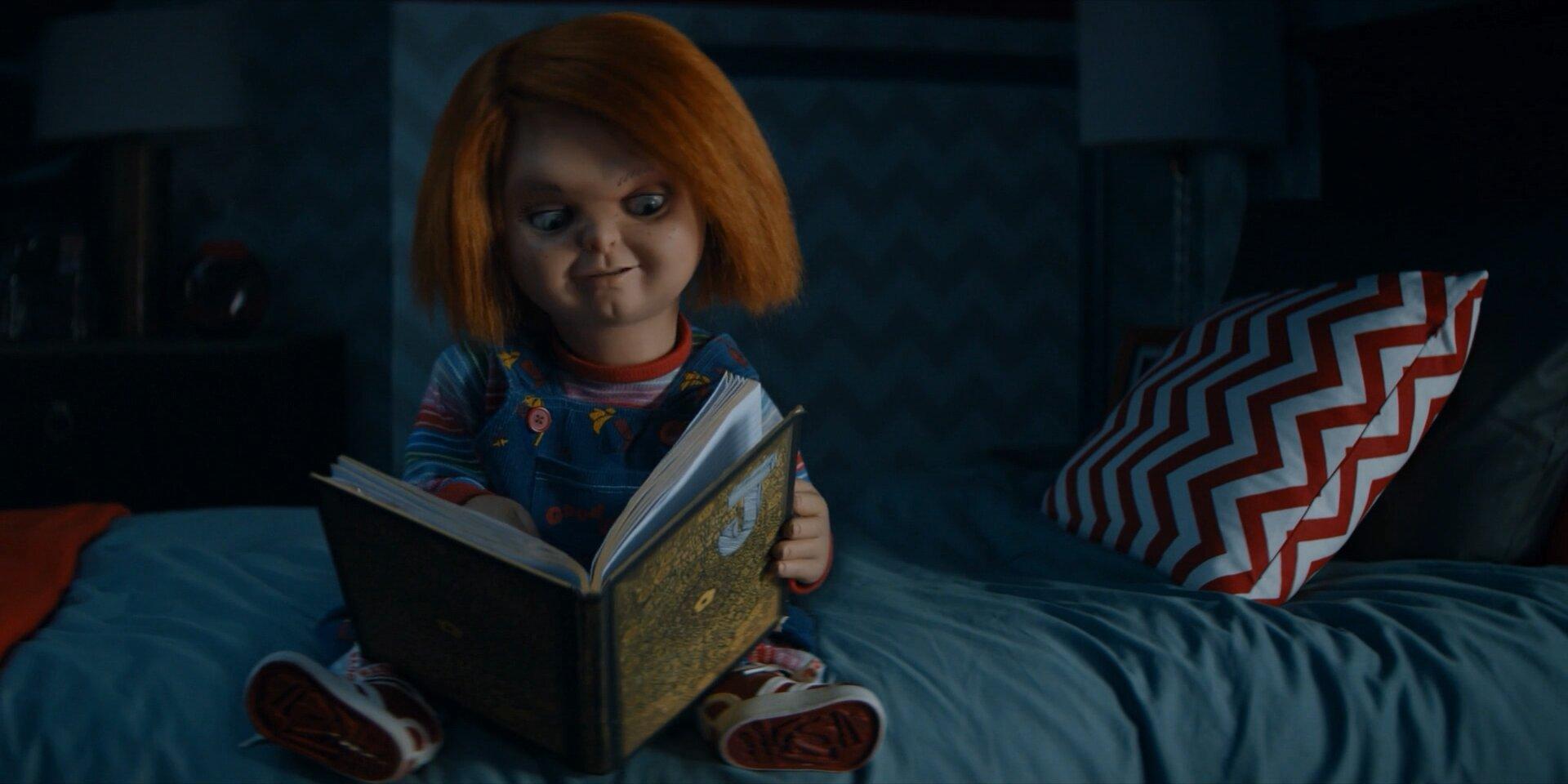 Fans of Chucky anxiously await any nod to the Child's Play films, and the series does not disappoint. The big question before the show began was: Which iteration of the Chucky doll were we going to get?
Article continues below advertisement
Luckily for fans, SyFy went with the Chucky in Child's Play 2, which is the fan favorite. Speaking of Child's Play 2, we're about to get another blast from the past. Who is Tommy. the Good Guy Doll in Chucky?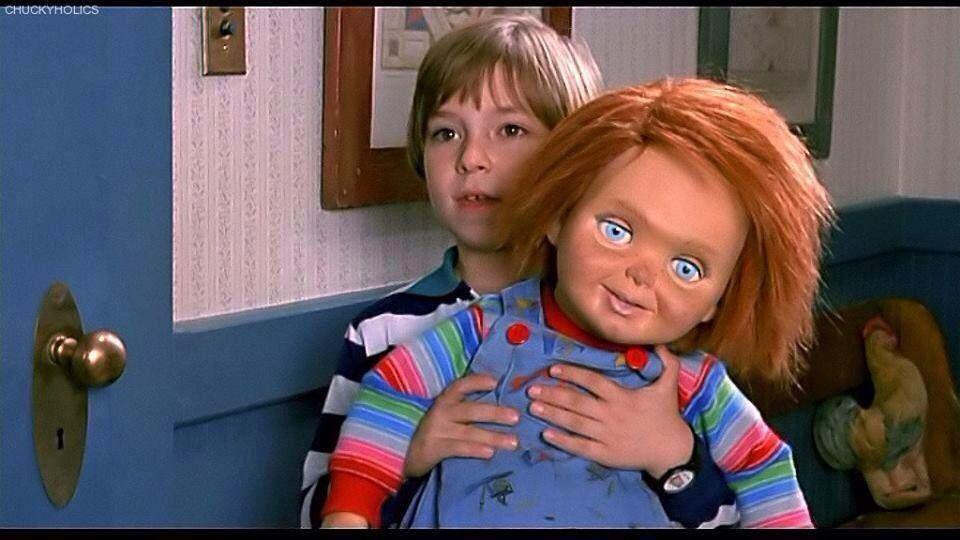 Article continues below advertisement
Who is Tommy the Good Guy Doll in 'Chucky'?
It's important to take it back, way back, to 1990 and Child's Play 2. The sequel to the original begins as most villainous stories do: with an evil corporation of sorts. In an effort to rebrand the Good Guy Doll image, its maker, Play Pals Corporation, recovers and puts back together Chucky's remains. As luck would have it, a power surge occurs, which brings Chucky back to life. It's all very Frankenstein's monster.
With his resurrection complete, Chucky does what Chucky does best. He finds Andy. Sadly, Andy is now in a foster home because his mother has been committed, due to the fact that she never changed her story about the doll who kills.
Andy isn't the only one in the foster home, though. Another Good Guy Doll named Tommy is also there. Chucky manages to find Tommy and destroy and replace him. Guess who's back, back again. Chucky's back, tell a friend.
Article continues below advertisement
Tommy returns to 'Chucky.'
We're gonna take a brief vacation from Child's Play 2 and dip our toes into Curse of Chucky. In Episode 5 of Chucky, Caroline (Carina Battrick) awakes from her coma, still desperate to own Chucky, but upon seeing how deformed he is, she rejects him.
Her father throws Chucky down a garbage chute and wouldn't you know it? He disappears before Lexy (Alyvia Alyn Lind), Jake (Zackary Arthur), and Devon (Björgvin Arnarson) can find him.
Article continues below advertisement
In order to further appease Caroline, her dad buys her a different Good Guy Doll named Thomas. While Lexy, Jake, and Devon are hunting for Chucky, he visits an old friend, Nica Pierce (Fiona Dourif), from Curse of Chucky, who was in the mental institution.
Nica became paralyzed when her mother was stabbed while pregnant by Charles Lee Ray, and their connection doesn't end there. Part of his soul is also in her body, a talent he picked up in Cult of Chucky.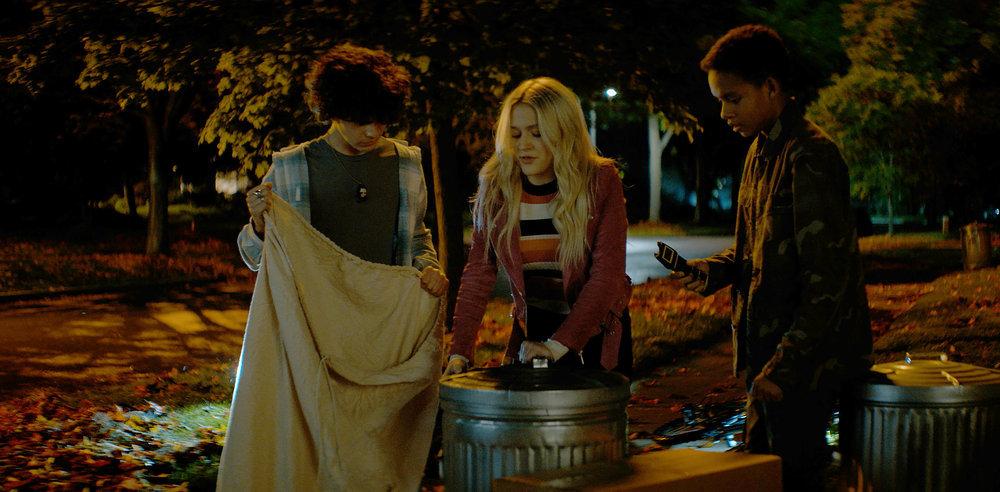 Article continues below advertisement
While Nica and Tiffany (Jennifer Tilly) are murdering someone, Chucky (the deformed but still-alive doll), has made it to Caroline's. It is while he's there that Lexy traps him in a garbage can. Then, along with Jake and Devon, she finally destroys him.
To celebrate, they inexplicably head to a town meeting where they are immediately greeted by the decapitated head of their principal. Who do they see backstage? Chucky, who transferred his soul into Thomas the Good Guy Doll. It's beginning to look a lot like Chuckymas.
Chucky airs Tuesdays at 10 p.m EST on SyFy.