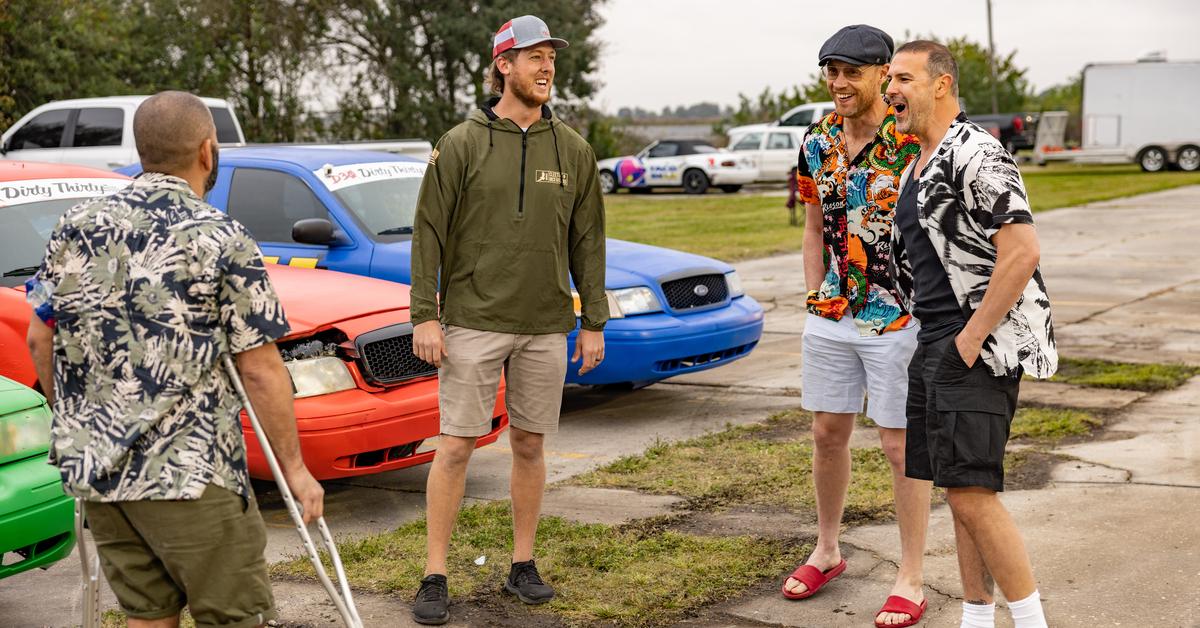 Chris Harris, Freddie Flintoff, and Paddy McGuinness Bring 'Top Gear' Back to the U.S. (EXCLUSIVE)
The whirlwind that is BBC America's Top Gear recently kicked off its new season by returning to the United States... for the first time since the show nearly got run out of the country. Current hosts Chris Harris, Freddie Flintoff, and Paddy McGuinness had much better luck in the Series 32 premiere, visiting Florida to try all kinds of motorsports.
Article continues below advertisement
Distractify spoke exclusively with Chris, Freddie, and Paddy about bringing Top Gear back to the U.S. (this show is different from the American version) and how they continue to one-up each other after years working together.
Keep reading for the inside scoop on their recent travels, and catch new episodes on Thursdays at 10 p.m. EST on BBC America. (Editor's note: This interview has been edited and condensed for clarity.)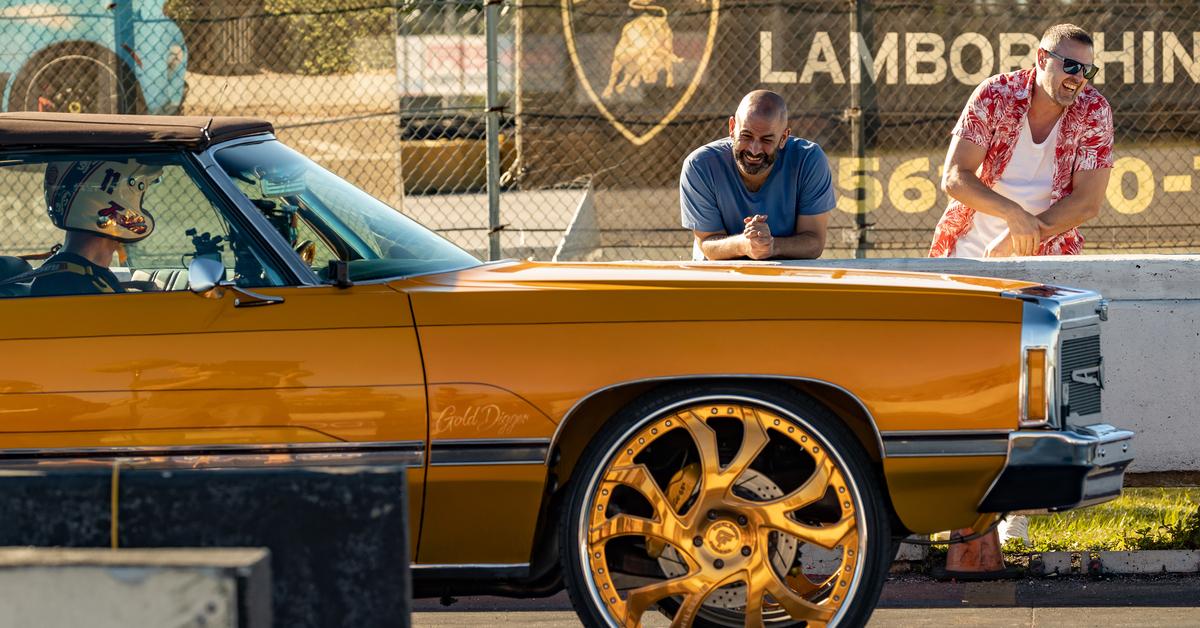 Article continues below advertisement
The 'Top Gear' team tries to be less controversial than their predecessors.
Distractify: You made Top Gear's first trip to Florida since Jeremy Clarkson, Richard Hammond, and James May had their controversial visit to the South. What was it like to bring your version of the show to the U.S.?
Freddie Flintoff: I think we're a bit less offensive and a bit less controversial. When we go abroad, we want to interact with the people that are there. We don't just want to arrive as a British roadshow and take over. We want to meet people and hear their stories, interact with them, and get involved in their motor sports. And that's what we did.
Paddy McGuinness: I got the RV stuck and one of the locals heard that we were around and he came down. He watches us on BBC America and towed us out and we all had a barbecue. It was just more inclusive. It's pointless going around the world and just staying in a bubble and not speaking to anyone.
Article continues below advertisement
Distractify: You clearly have a lot of fun on camera, so is there anything hilarious that didn't make it into the show?
Chris Harris: Some of the language is quite colorful off camera.
FF: Off camera, there's so much fun. It's just taken off, which I think is why we're doing all right at the minute, because it's just that atmosphere. But you've got to have your wits about you if you're in the shower or going to the toilet; there's always a camera phone knocking about.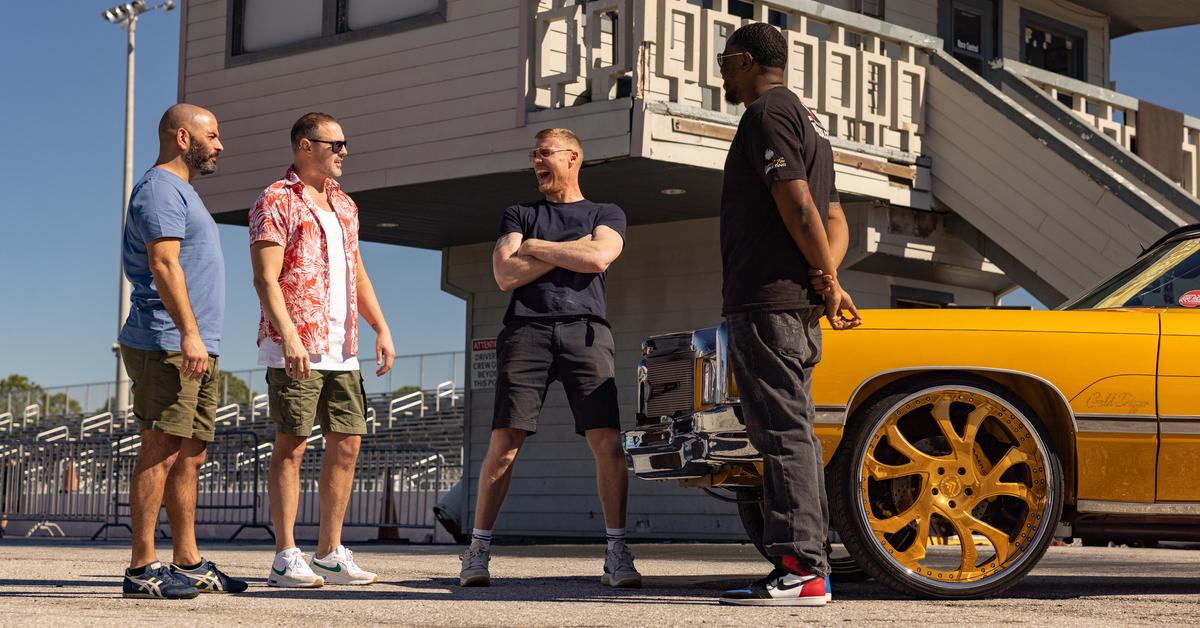 Article continues below advertisement
The hosts discuss their various 'Top Gear' injuries.
Distractify: But you're thrown into some challenging situations, which is when the show is at its best. How essential is scaring yourselves to the success of Top Gear?
CH: It seems to me the main reason for Top Gear existing is to keep the physiotherapists in the Bristol area really busy at the moment. I seem to be there the whole time, because I'm getting old.
PM: Nice Bristol reference for the people in America who have literally no idea what you're about.
FF: We keep pushing every series. The ideas get bigger and bigger and bigger.
PM: As a viewer, you like being sat in the comfort of your own home watching someone being pushed to the limits and being really uncomfortable. It's just something. It's nice. It's voyeuristic, but you're thinking, "Oh, that looks a bit tricky. I'm glad I'm sat at home watching it and not doing it."
Article continues below advertisement
CH: One key difference here is that Fred, when he gets strapped up and is ready to do something, looks like he's an athlete. When you and I are strapped up, ready to do something dangerous, we look like your dad who's just gone walking for the first time.
I've been wearing them for years, I look like a toddler. I look like I should have some plaything above me, knocking it about.
Distractify: Series 32 is your sixth series together. How have you grown as a hosting trio compared to when you first met?
CH: We know each other better, so we can be even ruder to each other.
PM: Last season we still had the restrictions in place, with COVID and everything else. Now, it's like the reins have been taken off. We can travel the world now and we can be in the same vehicle together for the first time. So it's a lot more fun now and just like it used to be.
Top Gear airs Thursdays at 10 p.m. on BBC America. Episodes stream a week early on AMC+.