YouTube Officially Revealed Its U.S. Top 10 Creators of 2021 — Take a Look!
As December arrives and 2021 begins to draw to a close, it's time for social media platforms to release their end-of-the-year statistics. From Spotify's annual Wrapped celebration to TikTok's year-end recap, the time has finally come.
Article continues below advertisement
However, we know all you YouTube indulgers are dying to know who the U.S. top 10 creators are in 2021. The video sharing site officially revealed its list, and we want to know: Did your favorites make the cut? Well, let's take a look!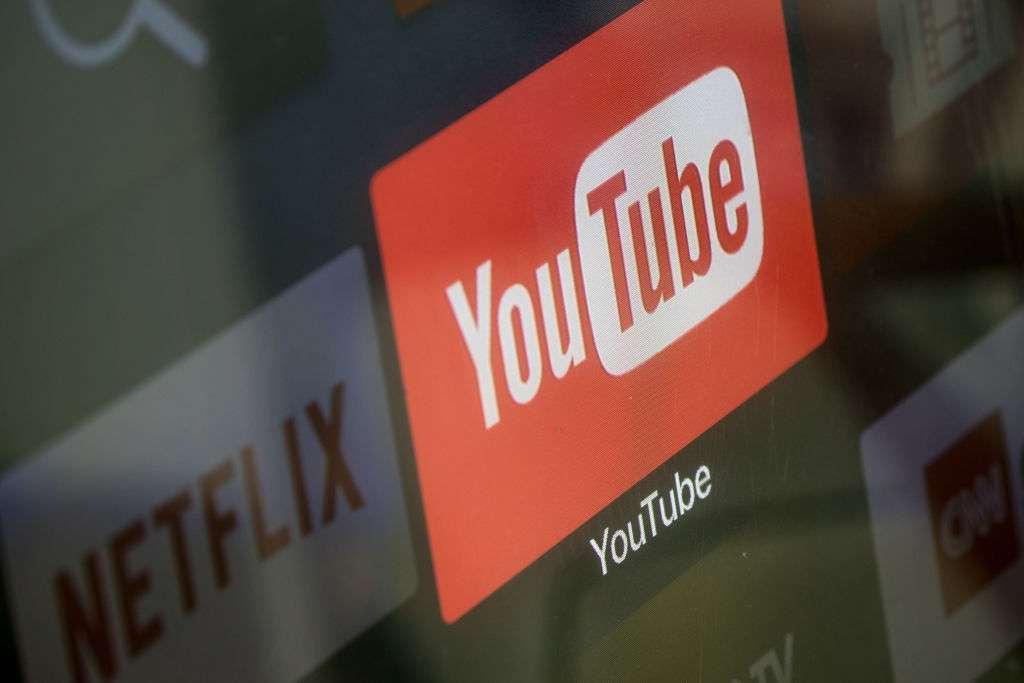 10. The Royalty Family (15.5M subscribers)
With 15.5 million subscribers, the Los Angeles–based blended family did pretty well for themselves this year. It looks like viewers enjoyed binging The Royalty Family's entertaining content, especially Ferran's 11th Birthday Party Surprise.
Article continues below advertisement
9. Technoblade (9.4M subscribers)
Over the last year, 22-year-old gamer Technoblade grew his following to a whopping 9.4 million subscribers. Thanks to the popularity of "Minecraft" streaming, the YouTuber also amassed an average of 12.1 views per video.
Article continues below advertisement
8. Kallmekris (4.24M subscribers)
Kallmekris rose to fame as a social media influence on TikTok but swiftly transitioned to another platform as well — YouTube. With 4.24 million subscribers and less than a year of experience, Kris certainly did an incredible job this year.
Article continues below advertisement
7. Mark Rober (20.4M subscribers)
According to Mark Rober's YouTube bio, he's a former engineer for NASA and Apple and now works as a YouTuber while also being a friend of science. Clearly, viewers are interested in his insanely fascinating content since he has 20.4 million subscribers and over 2.5 billion views.
Article continues below advertisement
6. TommyInnit (11.2M subscribers)
Along with Technoblade making the list of top 10 creators of 2021, influential gamer TommyInnit snagged the sixth spot. Considering his impressive 11.2 million subscribers and plenty of engaging fans, we better keep an eye out for Tommy in the top 10 next year as well.
Article continues below advertisement
5. Dream (27.2M subscribers)
If you play Minecraft and watch YouTube videos, then there's no doubt in our minds you know the gamer Dream. With only nine videos this year, the YouTube sensation managed to draw an average of 34 million views.
Article continues below advertisement
4. CoryxKenshin (11.7M subscribers)
And yet again, the gamers are dominating the top 10 creators of the year list. CoryxKenshin streams plenty of videos of him playing scary video games, and of course, people want to experience that with him. So, we aren't surprised by his 11.7 million subscribers and almost 5 billion views.
Article continues below advertisement
3. SSSniperWolf (30.3M subscribers)
Last year, SSSniperWolf ended up at the #4 spot of the top 10 creators of 2020 list. This year, she moved up to the top three and has 30.3 million subscribers— good for her!
Article continues below advertisement
2. Dhar Mann (13.6M subscribers)
Per his official YouTube bio, Dhar Mann is "a mission-driven entrepreneur and filmmaker focused on ideas that have a massive positive impact on the world." Since 2018, he and his team strove to resonate with worldwide audiences, and we believe he's done just that, seeing as he has a following 13.4 million and an active community.
Article continues below advertisement
1. MrBeast (75.7 subscribers)
Honestly, are we even surprised anymore? Yet again, MrBeast is the top YouTube creator of the year. As of December, the influencer has raised $20 million to plant 20 million trees, donated more than 100 cars, and accumulated a total of 82.2 million subscribers and 13.6 billion views.