Why Does Dream's Public Snapchat Have So Little Content on It?
"Dreamwastaken" is the presumed Snapchat handle of Dream, a popular YouTuber/Influencer. Fans of the 'Minecraft' player want to know if he is really behind the Snapchat account.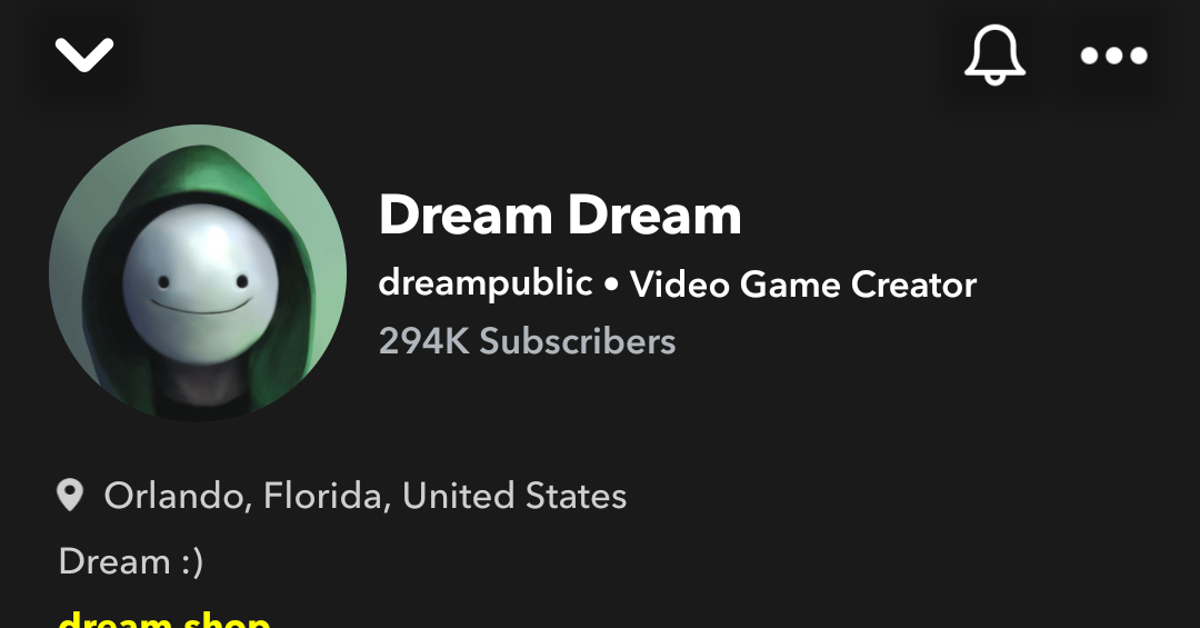 It's nuts to think that one of the most popular video games in the world began as a sort of virtual Lego simulator that's transmogrified into an entirely different beast rife with mini-games, add-ons, and entire ecosystems that help to further its prominence in the gaming community. There are tons of Minecraft YouTubers who've made entire careers off of documenting their experiences playing the games, like Dream. He's got such a large following that people trying to follow him on Snapchat. But what is his user name?
Article continues below advertisement
What is Dream's Snapchat username? Some say it's "Dreamwastaken."
Don't believe some sources out there. As of this writing, Dream definitely appears to have a Snapchat account that he's talked about, both during a Q&A with fans (according to Reddit) and on his YouTube content creator page.
His social handles are as follows:

Article continues below advertisement
He doesn't seem to have any saved videos, content, or clips on his public Snapchat profile, where he goes by the name Dream Dream. There is a link to his Dream Shop where he has merchandise sporting his iconic smiley MSPaint-drawn dude.
What is Dream's net worth?
Dream has a staggeringly high YouTube subscriber count of 24.6 million. According to NetWorthSpot he has a reported net worth of some $34.6 million, but that's just based on estimates from his YouTube revenue alone.
Article continues below advertisement
In truth, the amount of money he's managed to amass could be much greater when one considers his other revenue streams. The outlet approximates that as of this writing, Dream's actual net worth could be $48.24 million. Not too shabby for playing Minecraft online with your pals and editing cool videos about it.
Article continues below advertisement
How much does Dream earn per year?
With such a high subscriber count and tons of videos racking up tens of millions of hits, Dream earns an estimated $8.61 million a year, and his following just keeps growing. Since he's a known e-personality, it's not impossible to imagine he'll be easily earning from $10 million every year. Not too shabby.
These estimates are based on revenue figures from YouTube, which gives content creators anywhere from $3 to $7 per thousand video views they manage to acquire on the platform. Which means that BTS probably earns more than the GNP of entire countries from their YouTube channel alone.
Article continues below advertisement
In addition to a huge YouTube following, Dream is also a major player on Twitch, where he has some 5.1 million subscribers. His Instagram account isn't populated with that much content, save for a few pictures of his cat, a trophy YouTube sent him for reaching the 10 million subscriber milestone, and pics of him rocking a mask and some of his merchandise.
Oh yeah, and there's also this sad Teddy Bear just floating in a swimming pool without swimmies or anything:
Article continues below advertisement