Tracy Tutor and Jason Maltas Got Divorced a Few Years Ago — What Happened?
Tracy from 'Million Dollar Listing' divorced Jason Maltas in 2018 after 13 years of marriage. Why did Tracy and Jason go their separate ways?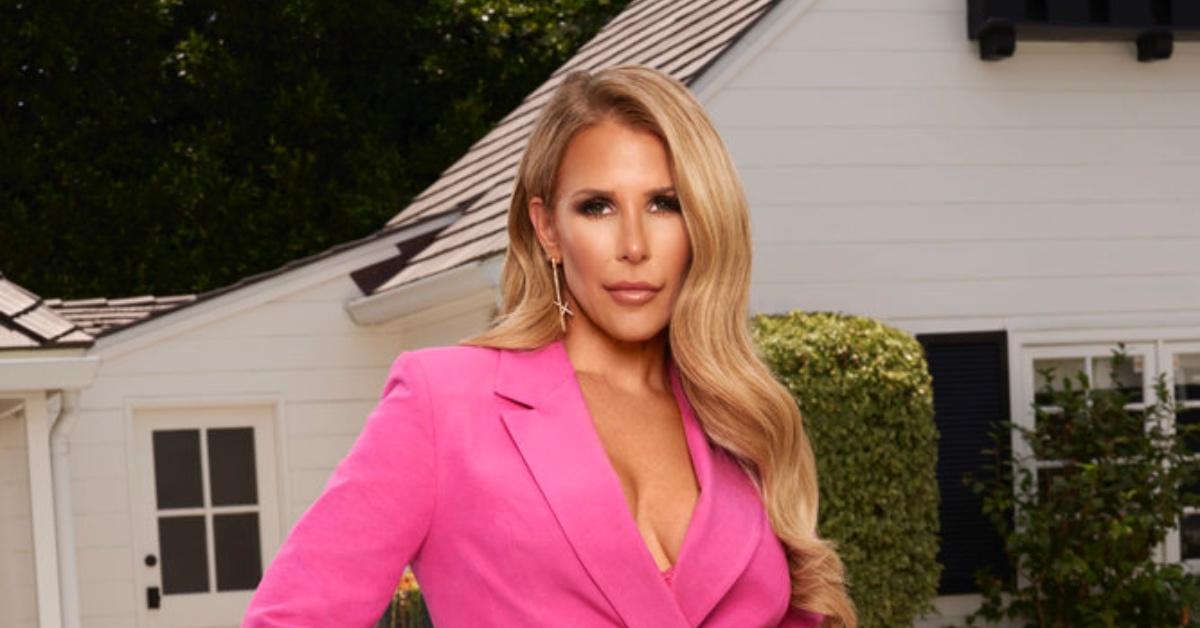 Construction manager and media personality Jason Maltas briefly reunited with his ex-wife, Tracy Tutor, for a new episode of Million Dollar Listing Los Angeles. Tracy shared the exciting news via an Instagram post on Thursday, Dec. 2, 2021.
Article continues below advertisement
The star couple went their separate way in late 2017, after 13 years of marriage and 17 years together. Their divorce was finalized in December 2018. So, why did Tracy and Jason get a divorce?
Article continues below advertisement
Why did Tracy Tutor and Jason Maltas from 'MDLLA' get divorced?
A University of Southern California graduate, Tracy forged an extremely successful career as a luxury real estate agent and heavyweight negotiator. As construction magnate Ronald Tutor's daughter, she had plenty of contacts to reach out to from the get-go.
After a nearly one-decade-long stint at Sotheby's International Realty, Tracy went on to work for the top brokerages Beverly Hills has on offer. She and Jason started dating in the early 2000s, and for a while, it was all smooth sailing.
Appearing on 'MDLLA' contributed to Tracy's decision to get a divorce.
Tracy has been vocal about the complications she had to face in the lead-up to the divorce. Splitting her time between work and looking after two daughters, Juliet and Scarlett Maltas, was far from easy.
The publicity brought on by her first appearances on Season 10 of MDLLA served as one of the catalysts for their divorce. As Tracy told Just the Sip in the summer of 2020, Jason didn't want their name associated with a reality TV show.
Article continues below advertisement
"He felt it was an invasion of privacy," Tracy told Just the Sip, via E! News. "And, you know, he likened that show to be a little bit more like, the style of [The Real Housewives], which is obviously more engaging in the drama."
Article continues below advertisement
But it's the edits they featured in as a couple that served as the last nail in the coffin. As Tracy told Just the Sip, the idea of getting a divorce was in the back of her mind for about three years. But watching herself on Season 10 of MDLLA made her want to end it with Jason for good.
"I didn't get divorced because I was on a reality show. I got divorced because I've been thinking about getting divorced for three years prior to that. And it took me that long to actually jump off the fence and do it," Tracy said. "Once I watched it back, I was like, 'You know what? I think I'm done.'"
Article continues below advertisement
Tracy sold the Brentwood family home in 2019. She and her new beau Erik Anderson have now been dating for more than a year.
Tracy sold their seven-bedroom, 10-bathroom mansion in Brentwood, Calif., in November 2019. She listed the property for $24 million, eventually settling for an estimated $20 million.
She started dating a personal trainer named Erik Anderson in 2020. They are still going strong. While she and Jason might agree to appear on MDLLA, it's unlikely they will ever smash the restart button on their relationship.
Catch new episodes of MDLLA every Thursday at 8 p.m. EST on Bravo.