45 Instagram Captions to Celebrate Being Trans During Transgender Awareness Week
Transgender Awareness Week is about celebrating our genuine selves through all our gender identities. Here are some Insta captions to celebrate!

Each year, Transgender Awareness Week is celebrated from Nov. 13 through Nov. 19, when trans folks and allies fight to raise awareness and visibility for the trans community. It's a time to continue advocating for equal rights for people of all gender identities and fighting against ongoing injustice against trans people, but it's also a great way to celebrate being our true and genuine selves, whether we exist within the gender binary or outside of it altogether.
Article continues below advertisement
Whether you're out proud, closeted but questioning, or an ally to the cause, Transgender Awareness Week is the perfect time to express your love and support for the community. Outside of signing petitions, organizing events, or attending demonstrations, there's never anything wrong with posting your solidarity on social media.
In case you're having trouble coming up with a caption to add to your posts or your pictures, here are some to help you get started.
Happy Transgender Awareness Week!

Article continues below advertisement
Transgender Awareness captions for Instagram
1. Be your genuine self.
2. Gender is fluid.
3. You are valid.
4. Trans rights are human rights.
5. Protect Trans Lives
6. Stay visible!
7. One of Them
8. You are enough
9. Ask me about my pronouns!
10. Trans kids belong everywhere!
11. My gender is not yours to decide.
12. The future is genderfluid
13. Transphobia is not a joke!
14. Biological sex is not binary!
15. It takes courage to be who you really are.
16. Being trans is not a choice!
17. Trans AF
18. Respect my pronouns
19. I am more than my parts!
20. Love has no gender!
21. The only choice I ever made was to be me!
Article continues below advertisement
22. Life is too short to spend it at war with yourself.
23. Be yourself.
24. I am who I am.
25. Pride lasts all year!
26. Be proud of who you are!
27. Being trans is not a choice. Being transphobic is!
28. Celebrate you!
29. Love yourself!
30. It's OK if you're not ready
31. No one knows who you are but you
32. I am an experience
33. I love me
34. Be a trans ally!
35. There's no one way to be you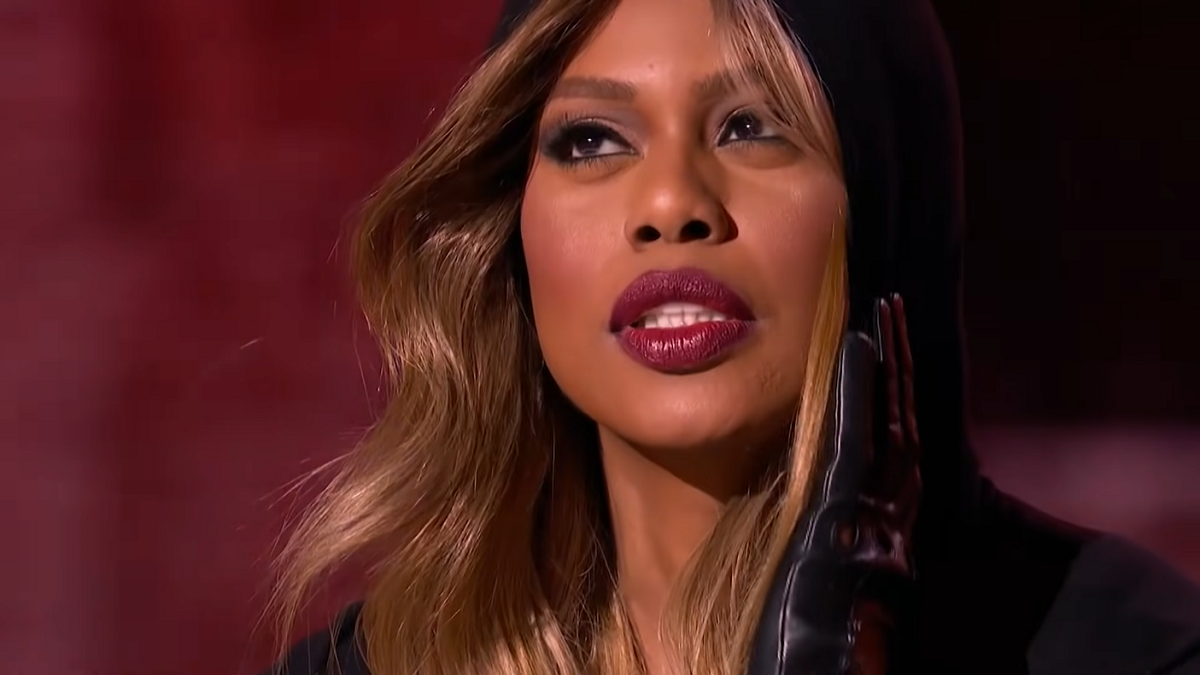 Article continues below advertisement
Trans quotes for Instagram
36. "My beauty is not about how I look. My beauty is about my heart and soul." —Laverne Cox
37. "We deserve to experience love, fully, equally, without shame and without compromise." —Elliot Page
38. "We have to learn to adapt to people and changes. Change is good." —Jamie Clayton
39. "I'm still [me], and that's who I'm always going to be." —Lily Hoshikawa, Zombie Land Saga
40. "You are an experience. Make sure you're a good experience." —Garnet, Steven Universe
41. "Gender is not what people look like to other people; it is what we know ourselves to be." —Alok Vaid-Menon
42. "Transphobia is no longer acceptable in the name of feminism." —Autumn Sandeen
43. "It was me that was holding myself back because I felt like I had to fit into this mold of what people want to see." —Mj Rodriguez
44. "Nature chooses who will be transgender; individuals don't choose this." —Mercedes Ruehl
45. "Tradition is nothing but ancestral peer pressure." —Indya Moore