You Might Have a Hard Time Finding Trisha Paytas' Toilet Paper Picture — Here's Why
The Trisha Paytas toilet paper photo might be the YouTube star's most insane controversy yet. Details on why it got her trending online.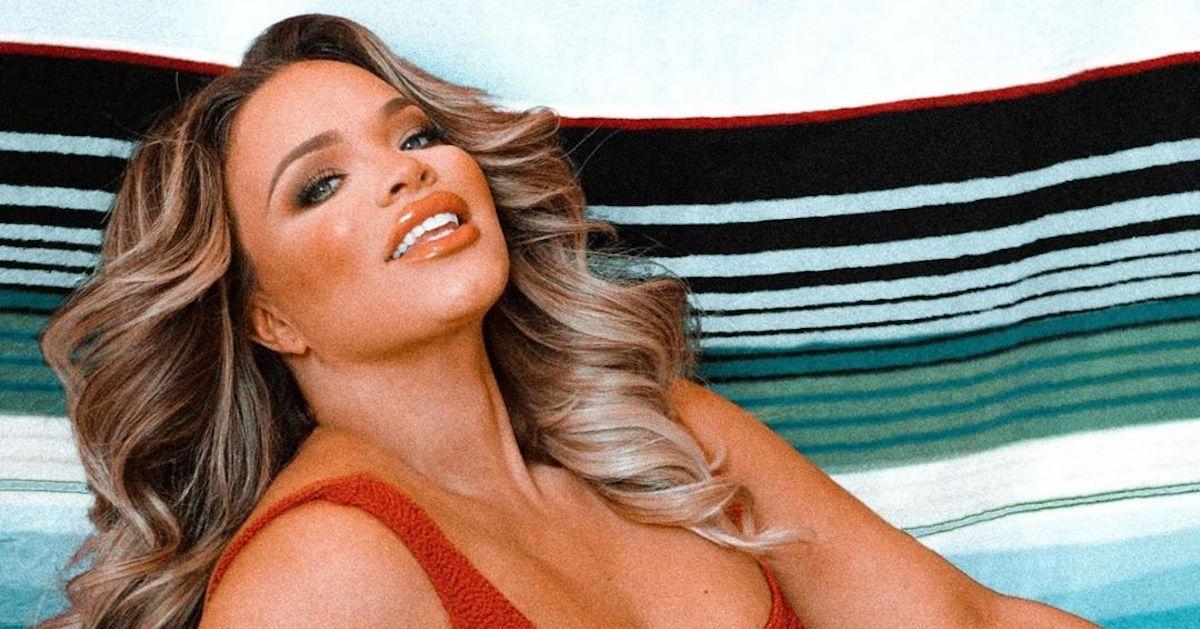 YouTube star, OnlyFans content creator, and internet personality Trisha Paytas is no stranger to embroiling herself into controversy, but her latest stunt might be the craziest one yet. The Dish with Trish host began trending on Twitter on Oct. 5 because she leaked a nude photo, which involved toilet paper stuck to her backside.
Though Trisha often bares it all for her fans, she does so for a premium on her subscription OnlyFans account. What happened with the Trisha Paytas toilet paper photo?
Article continues below advertisement
The Trisha Paytas toilet paper incident started with a Twitter photo.
If you logged on to Twitter on Oct. 5, you may have noticed that Trisha Paytas' name was trending. She posted two explicit nude photos on Twitter on Sept. 29, much to the surprise of many users who unknowingly clicked on her name to see why it was trending.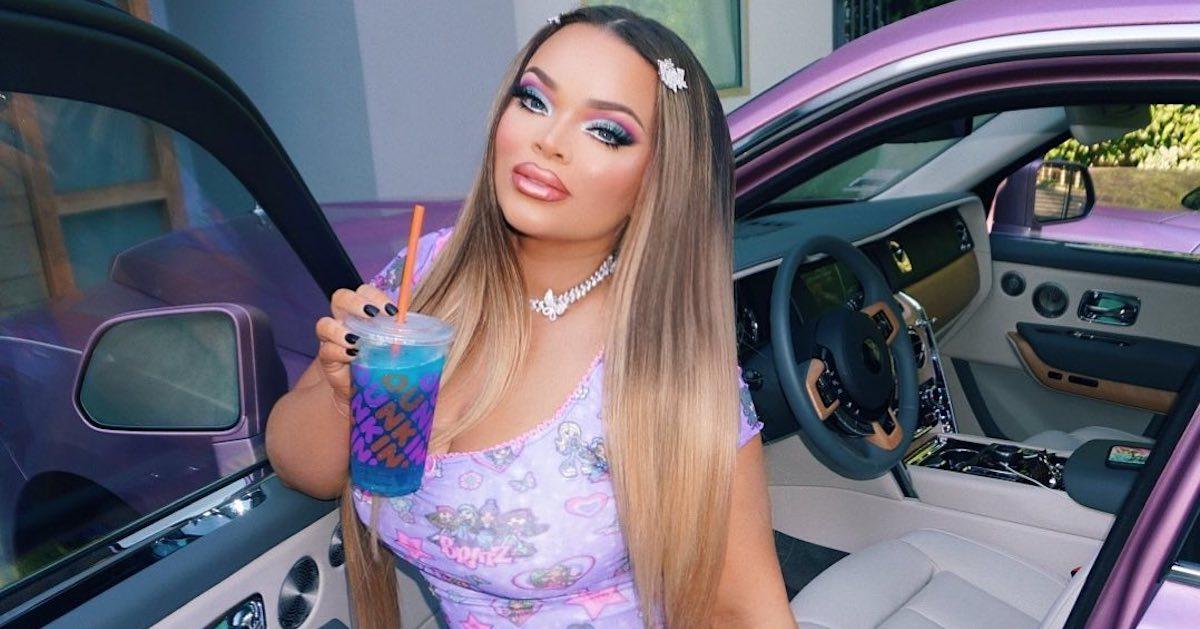 Article continues below advertisement
It's not unusual for Trisha to post photos without clothes on, since she does so on her OnlyFans page (which allows users to post explicit content, oftentimes for a price). This particular image got a lot of attention because she had remnants of toilet paper on the inside of her behind.
In the images, Trisha is leaning over her Rolls Royce. She is wearing bedazzled pink crocs, a pair of thong underwear, and her dress is hiked up.
"Find out what I did to get this Rolls Royce, 18+ new vid on the main feed !" she wrote in the tweet. "No additional $$ to see."
Though the photos did ultimately bring more attention to Trisha's OnlyFans account and to the launch of her upcoming single, her fans soon took action. They spammed Twitter with photos and videos that were unrelated to the actual image.
Article continues below advertisement
Trisha herself retweeted someone who pointed out that the attention surrounding her photos mainly involved memes and other jokes about it.
"BREAKING NEWS THAT WILL MOST DEFINITELY CHANGE YOUR LIFE: Trisha Paytas currently trending with some people claiming it's because nude posts of her are circulating Twitter, however the majority of the posts appear to be Stan accounts spamming fancams," the user wrote.
Article continues below advertisement
Trisha also used the discussion surrounding her photo as an opportunity to encourage people to see more content like that by subscribing to her OnlyFans page.
Those who are interested in seeing the photos can look through Trisha's tweets from Sept. 29. Her feed is NSFW.
Who is Trisha Paytas' boyfriend?
The YouTube star had a high-profile relationship with Vlog Squad member Jason Nash, which ended in early 2019. She was later linked to Jon Hill, who was married to makeup vlogger Jaclyn Hill for nearly a decade.
Most recently, Trisha teased a highly public dalliance with Bachelorette alum Chad Johnson. She last posted with him in May.
Article continues below advertisement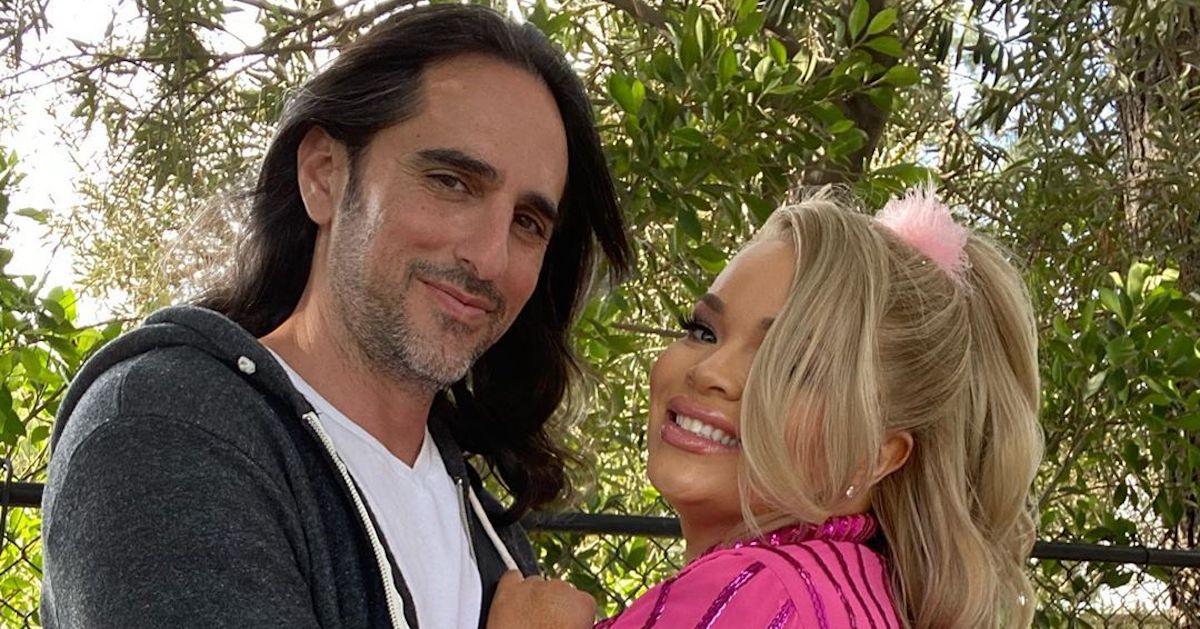 She is now dating Moses Hacom, who is a frequent fixture on her Instagram page and on her OnlyFans account. She first posted with him on Instagram in June of 2020.
Moses is a photographer, and he is behind the Channel Water campaign.