Trisha Yearwood Has Been Happily Married to a Fellow Country Star for Almost Two Decades
Who is Trisha Yearwood's husband? Here's what we know about the famed singer's personal life.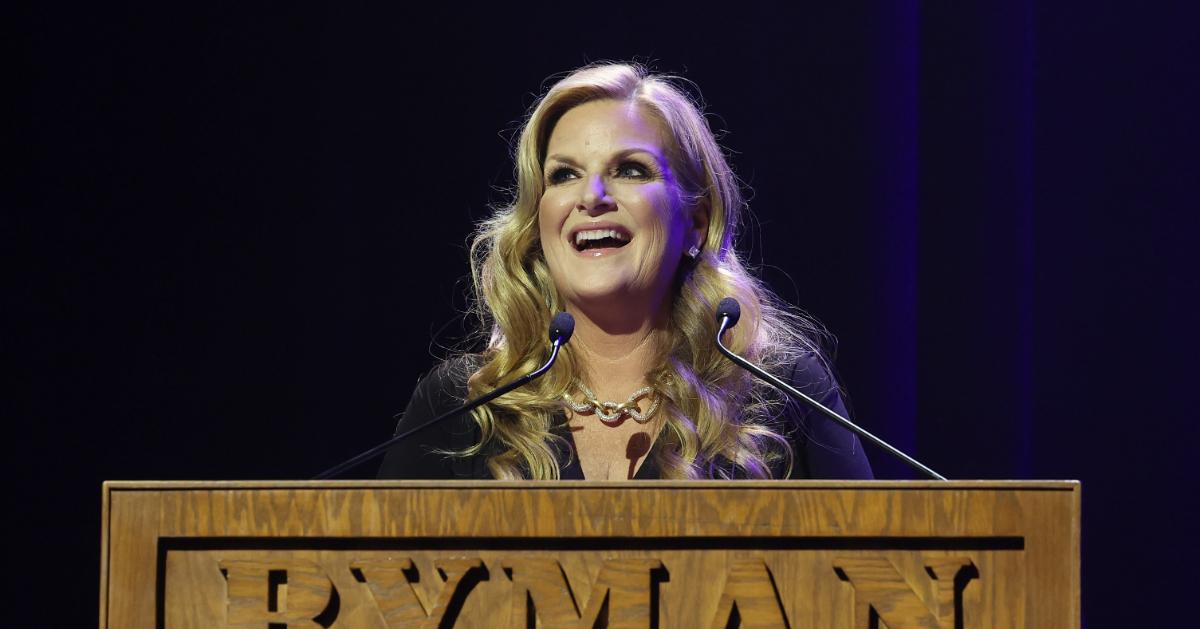 Over the last 30 years or so, Trisha Yearwood has established herself as a driving force in modern country music. She first broke onto the scene with her 1991 hit track "She's in Love with the Boy," a song that promptly went number one on Billboard's country chart. In the years that followed, Trisha's successes nabbed her three Grammy Awards, three Academy of Country Music Awards, three Country Music Association awards, and one Daytime Emmy.
Article continues below advertisement
Fans everywhere are familiar with Trisha thanks to her music career, but what do we know about her outside of the spotlight? Namely, who is her husband? Does she have children, and what is her net worth? Keep reading for answers to all of these questions and more.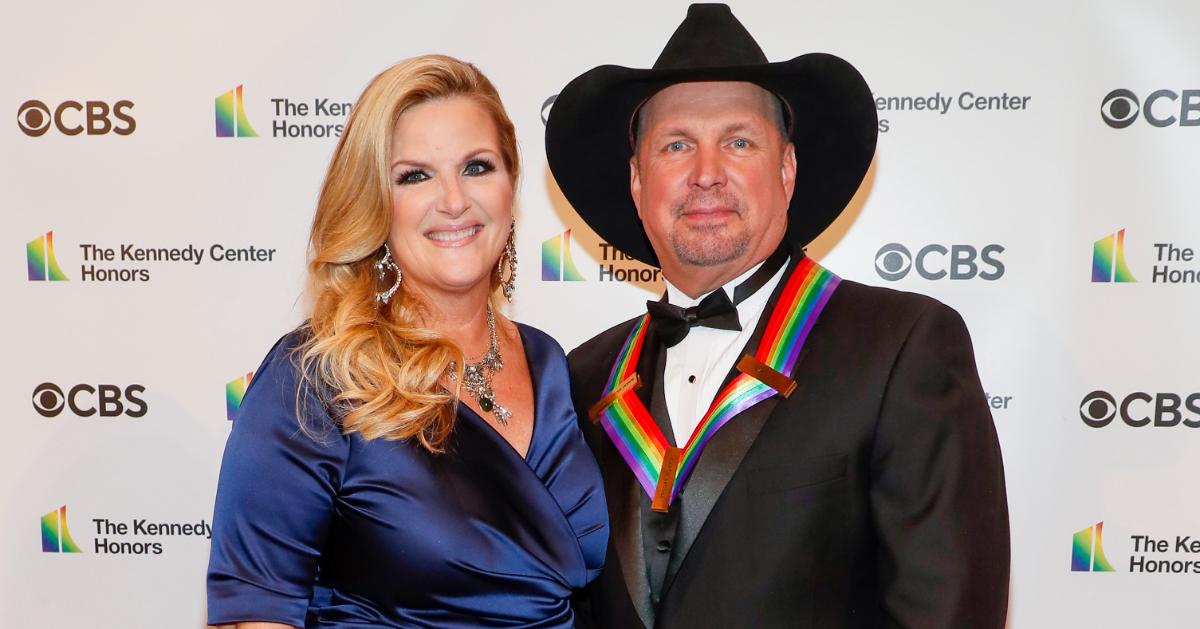 Article continues below advertisement
Trisha Yearwood's husband, Garth Brooks, has been by her side for years.
It's a match made in country music heaven! The story of Trisha and her husband, fellow country musician Garth Brooks, is one that extends long before the two were even officially a couple. Back in 1988, then-budding artists Trisha and Garth met at a recording studio, per Country Thang Daily. The two stars were introduced by songwriter Kent Blazy. Although they were both getting married to other people at the time, they reportedly felt a romantic connection immediately.
Despite those feelings, Trisha and Garth didn't act on them at the time. Instead, Trisha became an opening act for Garth on tour and the two became close friends. However, things changed in 2000 when Garth divorced Sandy Mahl. In 2001, Trisha split from her then-husband, bass player Bobby Reynolds, as well. Afterward, the longtime friends began quietly dating and were first spotted out and about together in 2002.
Article continues below advertisement
Come 2005, Garth proposed to Trisha during a live performance in front of a crowd of roughly 7,000 people. The couple have been happily married ever since.
"You gotta treat it [marriage] like a duet. You gotta harmonize. You gotta make your partner feel like a star," Garth told Ellen DeGeneres of how he and Trisha have made it work ever since tying the knot.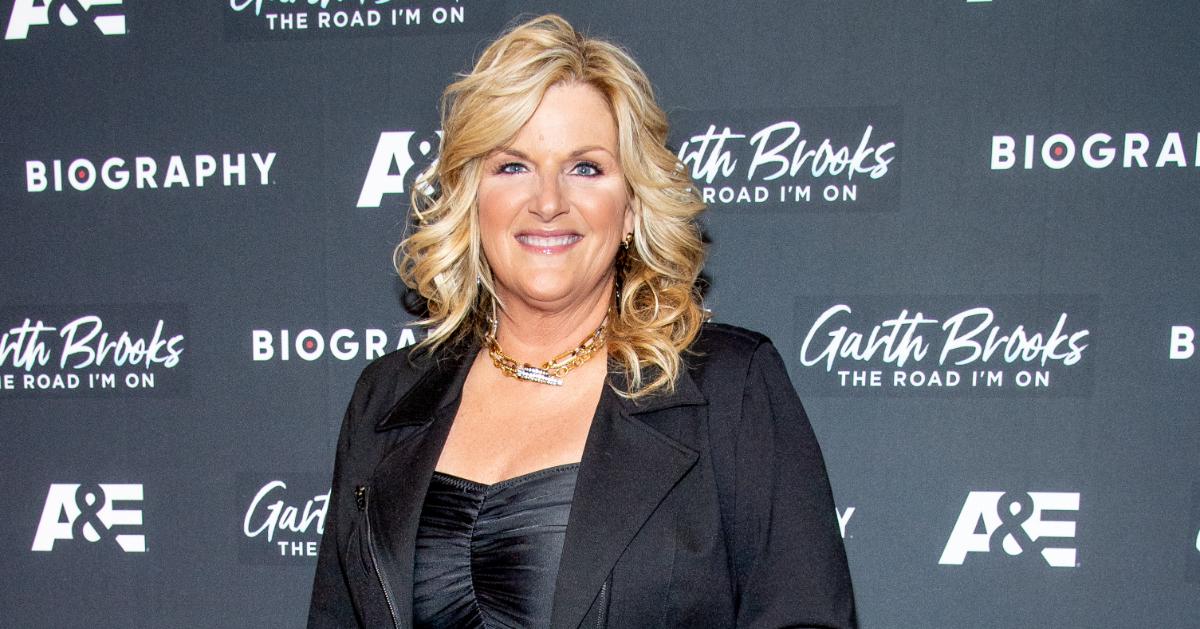 Article continues below advertisement
Does Trisha Yearwood have any children?
Trisha and Garth have not had any children of their own. Furthermore, Trisha didn't give birth to any children before linking up with Garth. That doesn't mean that Trisha has wholly escaped mom duties, however, as she plays a big role in raising Garth's three children: Taylor Mayne, 29, August Anna, 27, and Allie Colleen, 25, from his previous marriage to Sandy.
Indeed, Trisha gushed about how much she loves being a stepmom to People. She told the publication that her three stepdaughters have given her "a lot of grace" since she married their father.
"They were a gift that I didn't know I needed," she added. "I didn't know how much children brought into your life until I got a chance to be a part of their lives."
What is Trisha Yearwood's net worth?
Being a country music phenom certainly has its perks, and making a whole bunch of money is one of them. As of the time of writing, Trisha's supposed net worth is somewhere between $50 and $100 million, per Celebrity Net Worth. Combined with her husband, the publication reports that the country power couple are worth a whopping $400 million total.