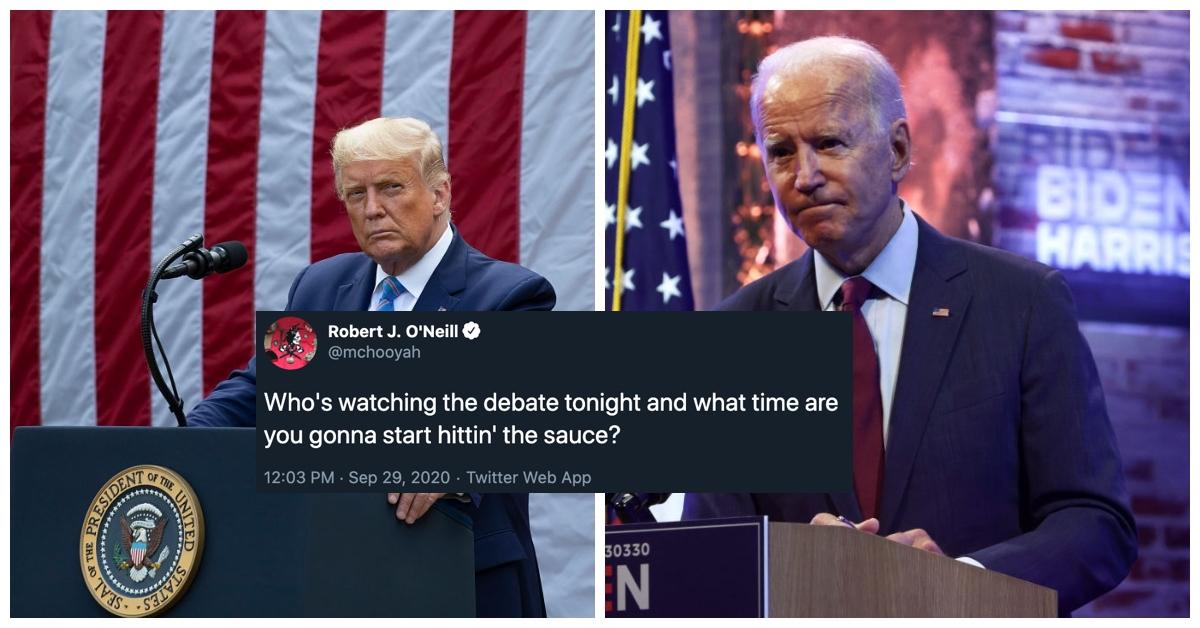 Dreading the Presidential Debate? These Drinking Games Should Lighten the Mood
While it's undeniably vital to stay informed ahead of the 2020 presidential election, playing a drinking game to lighten the mood and pass the time during the upcoming debates is somewhat necessary for — well — the sake of our well-being.
Article continues below advertisement
That's why we did a little digging, and found a few Biden-Trump drinking games to play with your friends, regardless of whose team you're on this year. Scroll down for essential rules to follow while you watch.