The Term "Twink Death" Is Trending on Twitter — What Does it Mean?
What does "twink death" mean on Twitter? One tweet featuring side-by-side photos of Leonardo DiCaprio spawned a viral meme.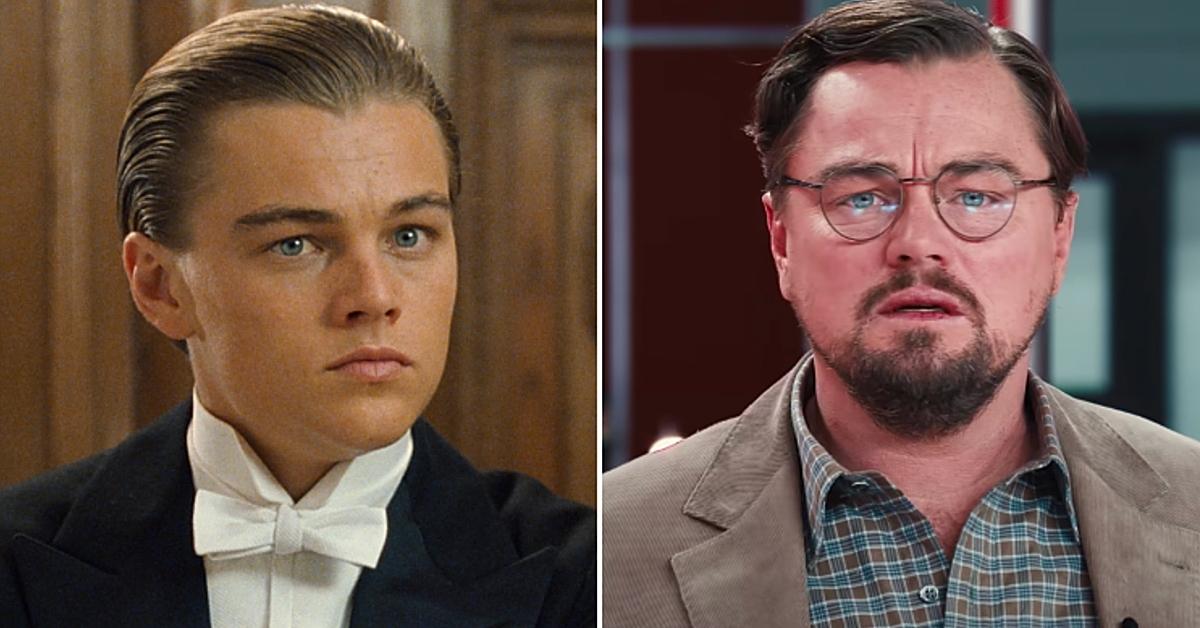 What is a twink? That is the question.
According to Dictionary.com, the slang definition of "twink" is "a young, attractive gay man with a slim, boyish appearance." Specifically concerning physical appearance, many point to Timothée Chalamet as an example.
Additionally, as put by Urban Dictionary — you know, a totally reliable source — a twink is stereotypically "18 to 22 [years old], slender with little or no body hair, often blond, dresses in clubwear even at 10 a.m., and is not particularly intelligent. A twink is the gay answer to the blonde bimbo cheerleader." This is obviously a more opinionated definition (and we say that loosely).
Article continues below advertisement
In 2018, The New York Times released a piece on the origins of the twink, writing that the term might have come from the word "twank" — aka "1920s British slang for a client of gay male prostitutes." Alternatively, the term has been connected to Hostess's iconic white cream-filled Twinkie, which was invented in 1930. We'd normally scold you for even going there, but in this case, your mind belongs in the gutter.
Ah, we're learning new things today. Now that we know the twink basics, what is the meaning of "twink death"? Along with a slew of before-and-after photos (some harsher than others), the phrase has been making its rounds on Twitter — which is known to be a land of judgment.
Article continues below advertisement
What is the meaning of Twitter's "twink death" trend?
It all began when Twitter user @thenorthmens posted two images of Oscar-winning actor Leonardo DiCaprio. While the first black-and-white image showcases a blond, '90s-era Leo, him tugging on his lower lip (don't mind us, just wiping the drool from our chins), the second image showcases a mature, present-day, 48-year-old Leo. The caption reads "twink death is a terrifying thing."
While Leo used to fit the twink stereotype in terms of his looks, the Titanic star has since grown into himself, as we all do. As for it being "terrifying," we'd prefer to call it a natural progression. With twink birth comes twink death. It's the circle of life.
Article continues below advertisement
The original viral tweet — which has been viewed over 106 million times — has spawned some internet discourse surrounding ageism.
"'Twink death,' or as regular people like to call it: aging," wrote Twitter user @Liv_Agar. Exactly.
Twitter user @Engxge_ also chimed in, bluntly pointing out the term's problematic connotations.
"This whole 'twink death' trend that's going on is problematic because it's literally just dudes at 15-18 years old, growing into their frame as adult men," the user wrote. "And they're not even gay … what do y'all think a twink is?"
Article continues below advertisement
Ageism aside, many users have lightheartedly shared alternative celebrity before-and-afters.
Hilariously, Twitter user @MatthewKBegbie posted two photos of Get Out star Allison Williams, the first photo referencing her 2014 role as Peter Pan in NBC's Peter Pan Live!. The second photo is a recent red-carpet snapshot of Allison.
The tweet innocently pokes fun at the "death" of the actor's twink-tastic Peter Pan era.
Article continues below advertisement
Another tweet by @dilfwrld — who seems to have a thing for John Krasinksi — highlights the Quiet Place director and star's inevitable progression from twink to DILF.
"His twink death led to his dilf birth," the user wrote, showing just how much John Krasinksi has changed since his days playing Jim Halpert on NBC's The Office.
Other users are happily sharing their own twink death transformations, many involving bulking up at the gym, or even gender transitions.
And while much of the Twittersphere has been so concerned with the evolving "twink death" meme, Twitter user @ElaniKitten has a different concern. "Twink death this, Twink death that, where are the MILF births?" she questioned. Well, that's a conversation for another day.