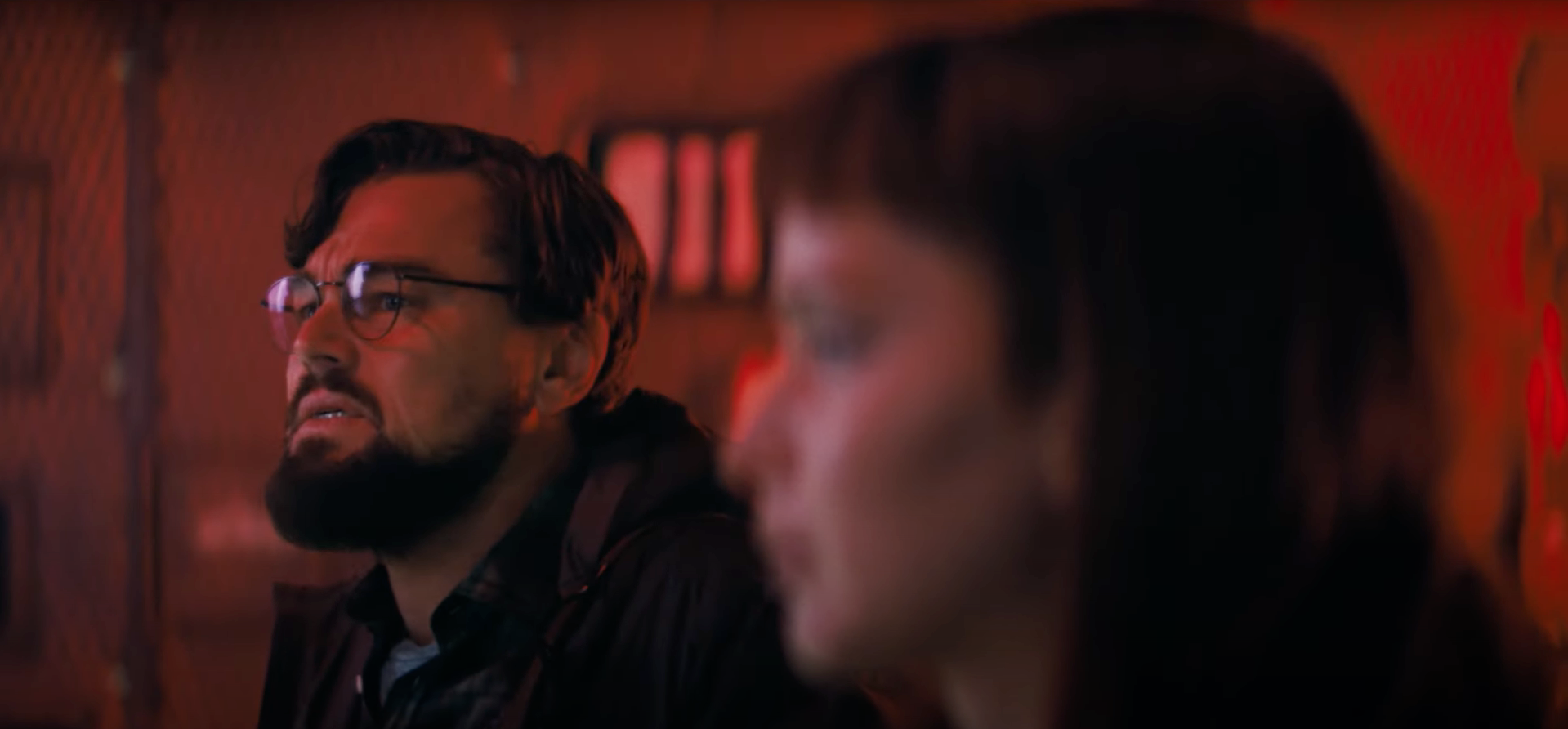 Leonardo DiCaprio Is Making His Netflix Debut Alongside Jennifer Lawrence
While 2021 has already brought some binge-worthy titles to Netflix with shows like Bridgerton, the streaming company has just revealed their release plans for the rest of the year — and 2021 is looking to be a good year for feature films.
Article continues below advertisement
The streaming service dropped a trailer with a sneak peek at everything that will be released on the platform throughout the year. The trailer alone showcased numerous talents and action-packed clips, including a teaser of Leonardo DiCaprio's first Netflix film.
Leonardo DiCaprio and Jennifer Lawrence star in 'Don't Look Up.'
Don't Look Up, IMDb shares, is about two astronomers who attempt to warn officials that a meteorite will collide with the Earth in six months. Leonardo stars alongside Jennifer Lawrence as the two astronomers, Dr. Randall Mindy and Kate Dibiasky respectively.
At this time, there is not an official release date for the movie, though Netflix promised its release will come sometime in 2021. The title was announced with the rest of Netflix's upcoming films hitting the streaming platform this year.
Article continues below advertisement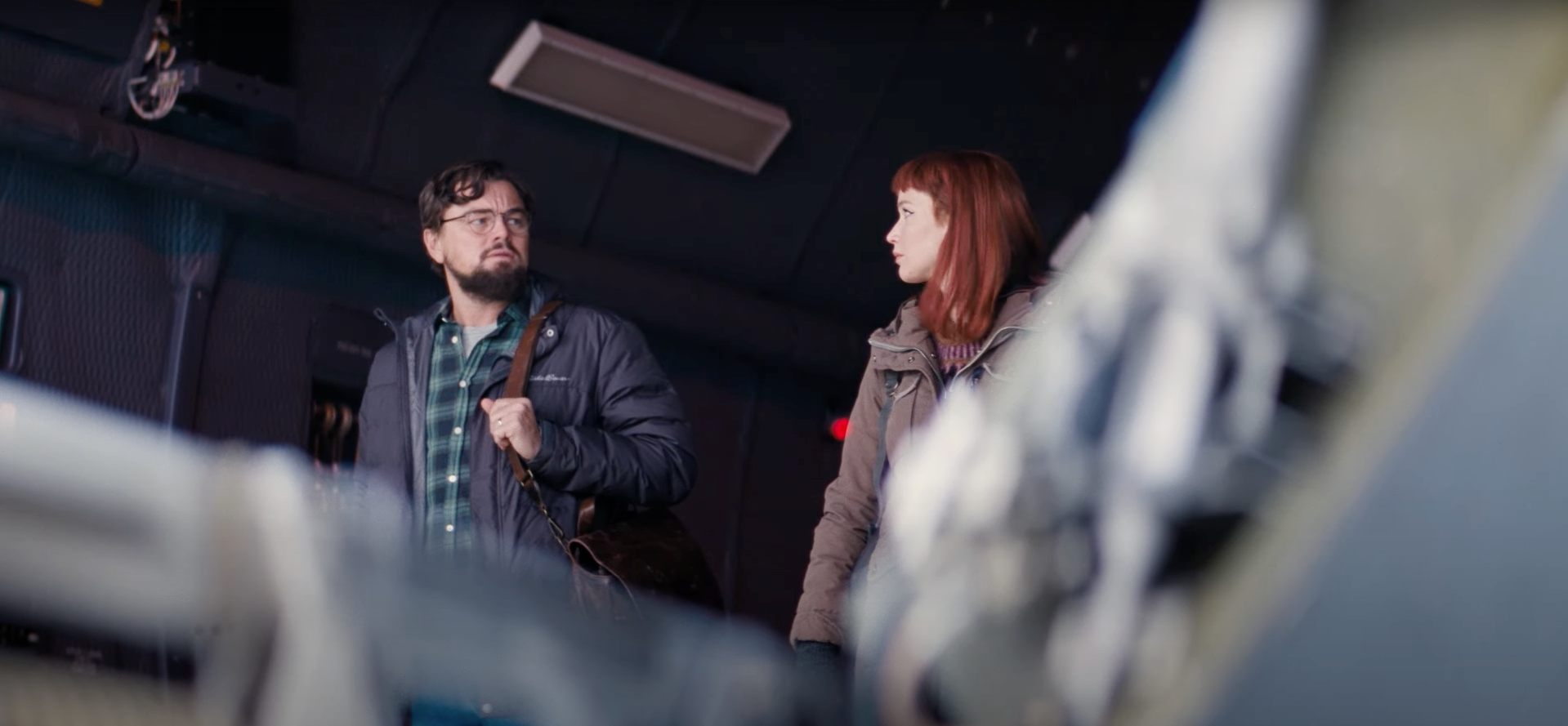 But those aren't the only big names featured in the film. Chris Evans, Timothée Chalamet, Meryl Streep, Jonah Hill, Matthew Perry, Tyler Perry, Ariana Grande, and many more will also be coming to the screen.
Few other details have been released about the film at this time, but as this is Leonardo's first Netflix film, the expectations are high.
Article continues below advertisement
Netflix will release 70 films in 2021.
Leonardo and Jennifer's Netflix title is just one of the many films hitting the streaming platform in 2021. The company has made a hefty promise to subscribers, saying it plans to put out 70 different titles throughout the year, with at least one movie being released a week.
These titles range in genre but are completely star-studded.
"These are great films that will allow us to make a lot of noise this year," Netflix's Head of Original Films, Scott Stuber, told Deadline.
Article continues below advertisement
In addition to Don't Look Up, the platform will also be bringing more young adult romance, with the third installments for both To All the Boys I've Loved Before and The Kissing Booth. Zack Snyder is behind a new zombie movie for the company with Army of the Dead, and Dwayne Johnson takes on another action flick with Red Notice.
The Western genre is also getting a reboot with Idris Elba starring in The Harder They Fall (which reportedly will have music by Jay-Z).
Halle Berry and Lin-Manuel Miranda will also be making their Netflix directorial debuts. Halle will be directing (and starring in) Bruised, while Lin-Manuel will be directing the film adaption for tick, tick... BOOM!.
The former of these titles follows an MMA fighter who's looking to reenter the ring while fighting for custody of her son, while tick, tick... BOOM! follows the autobiographical storyline of creator Jonathan Larson as he contemplates his mortality following his 30th birthday.
These are just a few of the huge films coming your way this year. Of the 70 films, Rolling Stone reports that 52 are English live-action movies, 10 will be non-English titles, and eight will be animated.