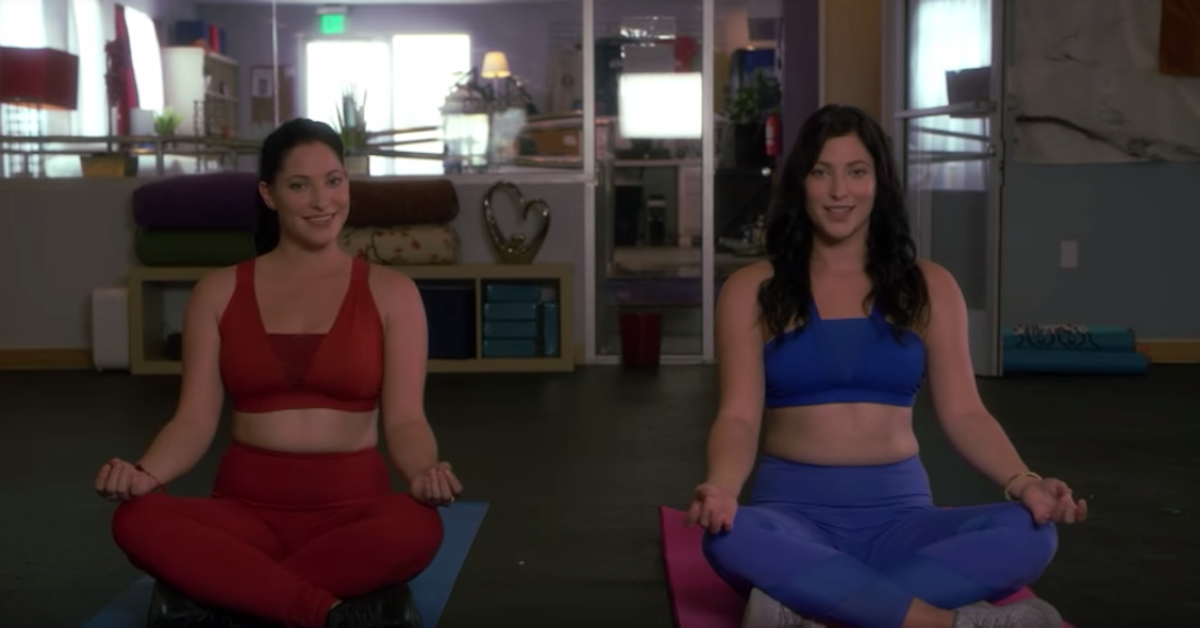 'Twinsanity' Mixes Yoga, Murder, Twins, and True Crime in a Way We've Never Seen Before
Next time you're on the couch looking for a thriller that was inspired by real events (am I the only one for whom this is a go-to genre?), look no further than the appropriately named Twinsanity on Netflix. The movie, which was originally called Downward Twin, just arrived on Netflix and it mixes all of my favorite things: self-care via yoga, murder plots, real-life events and identical twins.
Article continues below advertisement
If any of those things sound up your alley, you might enjoy the movie too. Keep reading for what you'll want to know ahead of watching (or after, we don't judge), including the convoluted real-life story of how Alexandria Duval got away with murdering her twin, and seeing the identical actors, Karissa and Katie Strain, who bring the Duvals to life.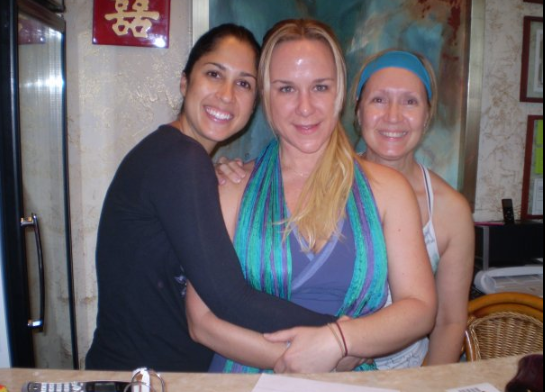 Article continues below advertisement
First of all, who were the Duval twins?
By all accounts, Alexandria and Anastasia Duval (born Alison and Ann Dadow) were inseparable. In high school, they were cheerleaders and later, the sisters made a name for themselves as yoga instructors, opening their own studio, Twin Power Yoga, in Palm Beach County, Florida.
They were still going by their birth names when the sisters, who drove matching Porsches, were approached for a reality show about their glamorous South Florida lives. Except the show was never made and they each took on approximately $150,000 in debt, leading them to abruptly shut the doors of their yoga studios in 2014 without paying employees or reimbursing members.
Article continues below advertisement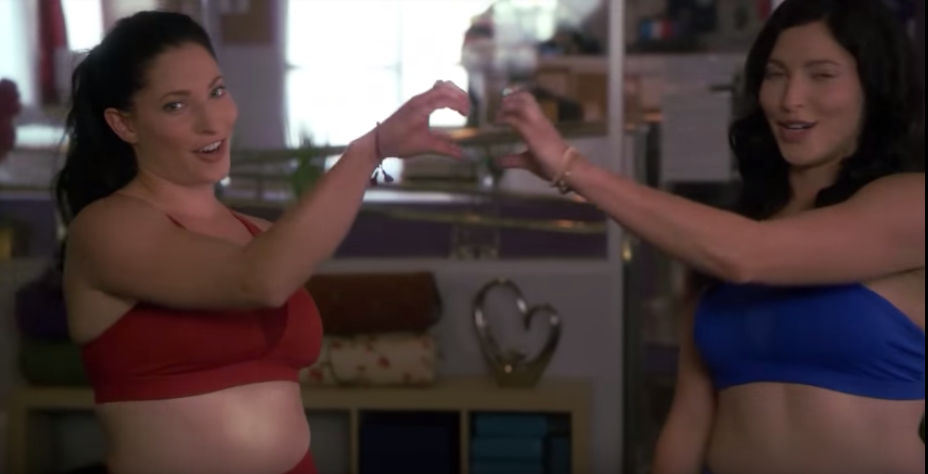 They left Florida and didn't look back, changing their names to Alexandria and Anastasia, and spending one year in Park City, Utah before eventually moving to Maui. During their time in Park City, they were kicked out of restaurants for getting too drunk and involved in a car crash not unlike the 2016 SUV plunge that ended Anastasia's life.
Article continues below advertisement
"Officers said the twins fought with each other and with police who arrived after their car slid into a ditch. Hair-pulling also was involved," per the Maui News. In December 2015, they decided to head for Hawaii "on a religious quest," but were soon arrested again for disorderly conduct, which in their case, was often fueled by alcohol.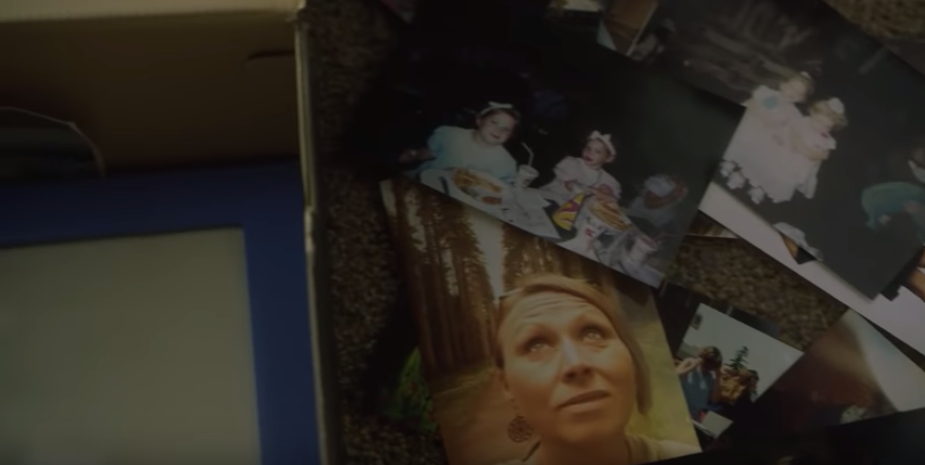 Article continues below advertisement
What happened to the Duval twins? *allegedly*
Then, the crash that ended Anastasia's life. As the Maui News tells it, the sisters "always lived together, played together and worked together ... They would finish each other's sentences, and while they had boyfriends, their sibling relationship seemed to come first."
It seems like it was Anastasia's relationship with her boyfriend that Alexandria couldn't quite get past — at least that's what gets teased heavily in the Twinsanity trailer — and on May 29, 2016 the two women were pulled from the wreckage of an SUV at the bottom of a 200-foot cliff.
Article continues below advertisement
Witnesses say they saw the twins "screaming and arguing with each other," with the "passenger ... pulling at the driver's hair and steering wheel," per the AP. Then, just days after the alleged murder, Alexandria started dressing up as her dead twin and coming on to Anastasia's grieving boyfriend.
"When I saw her in Anastasia's dress, it was disturbing. Anastasia had just worn that dress a few nights earlier," Federico Bailey told the New York Post. "She began cuddling up on me, it seemed like she was flirting with me." These are all details you can see for yourself when you stream Twinsanity on Netflix.
Article continues below advertisement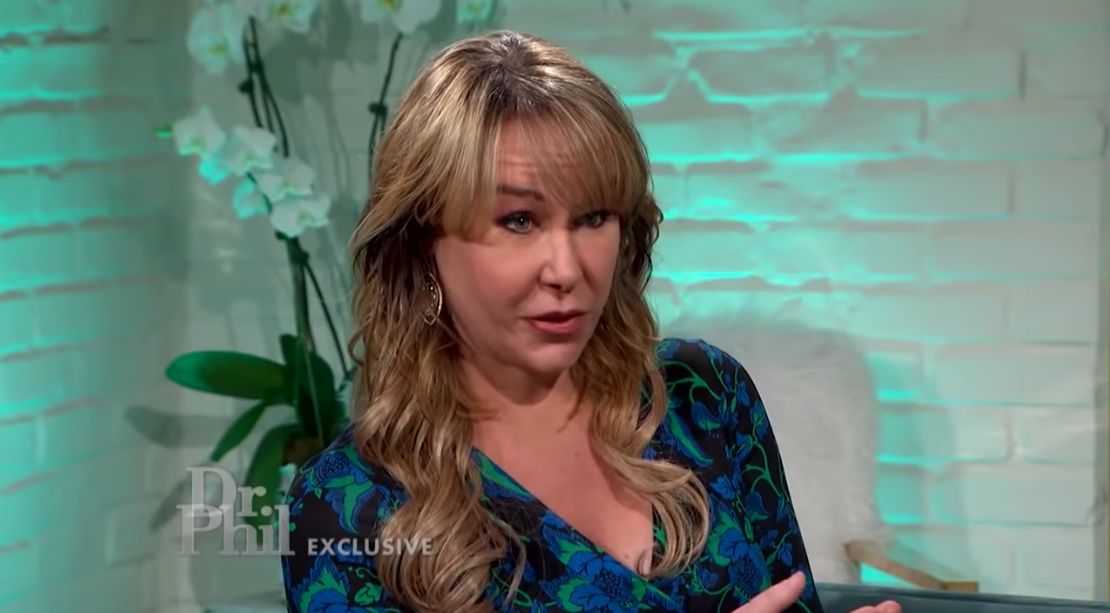 Where is Alexandria Duval now?
Alexandria was acquitted by a judge and found not guilty of murdering her twin sister, Anastasia. "Whatever happened happened. She wasn't responsible," the judge said during her trial. Alexandria maintains her innocence to this day and claims she had no idea her twin even died until "way after," days after the crash.
Article continues below advertisement
"It's really hard for me to like, put it completely together," she said in an interview with Dr. Phil. "The whole thing was like a tragic, horrible, awful situation. I've played it so many times in my mind ... I don't ... I don't remember," she stuttered.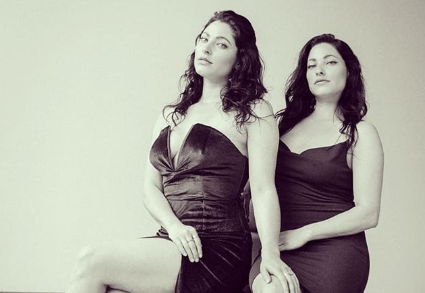 Article continues below advertisement
Who are Karissa and Katie Strain, the twins who star in Twinsanity?
Karissa and Katie Strain are real-life twins, so you don't have to worry about any Parent Trap filming effects here. Although they each have individual acting, modeling and even body doubling careers (their first film role was doubling for Mary Kate and Ashley in New York Minute), they're best known for portraying villainous twins in Todd and the Book of Pure Evil and Carrie.
They even share an Instagram account, @kar.kat, which is dedicated to the Strain Twins. The sisters live between Toronto and LA and we can't wait to see what other twin roles they'll take on next.
Stream Twinsanity on Netflix.