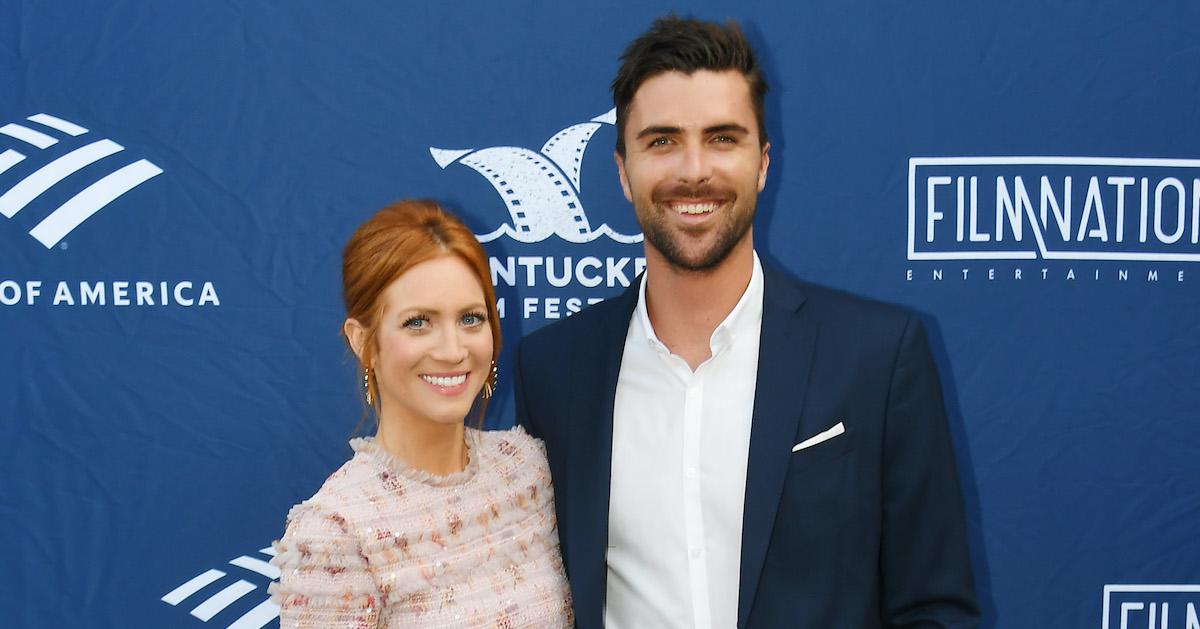 Tyler Stanaland and Brittany Snow Have Split Up
Update: Less than a month after 'Selling the OC' debuted on Netflix, Brittany Snow and Tyler Stanaland have confirmed their split in joint statements.
"After time and consideration, Tyler and I have made the difficult decision to separate. This decision was made with love and mutual respect for one another," Brittany wrote in her statement. "We have realized we need to take some time and make sure we are each living our most fulfilling and authentic lives."
"We started this journey as best friends and our relationship will continue to be a priority not only for us but for our dog Charlie," her statement continued. "We sincerely appreciate your support and ask for privacy as we navigate this new chapter."
Article continues below advertisement
Three years after Netflix subscribers first got to know the agents at the Oppenheim Group's Los Angeles office on Selling Sunset, a new set of Orange County–based agents are set to dazzle fans with their listings and with their interpersonal relationships on Selling the OC.
Both shows are about the drama that goes on among a group of savvy agents as they look to sell luxury properties for the Oppenheim Group brokerage, but Selling the OC sets itself apart from its LA-based predecessor.
Unlike the all-women Selling Sunset crew (save for brokers Brett and Jason Oppenheim), the Orange County office is home to a mix of male and female agents.
One agent who embodies the relaxed and laid-back California lifestyle at the brokerage is Orange County native Tyler Stanaland.
Article continues below advertisement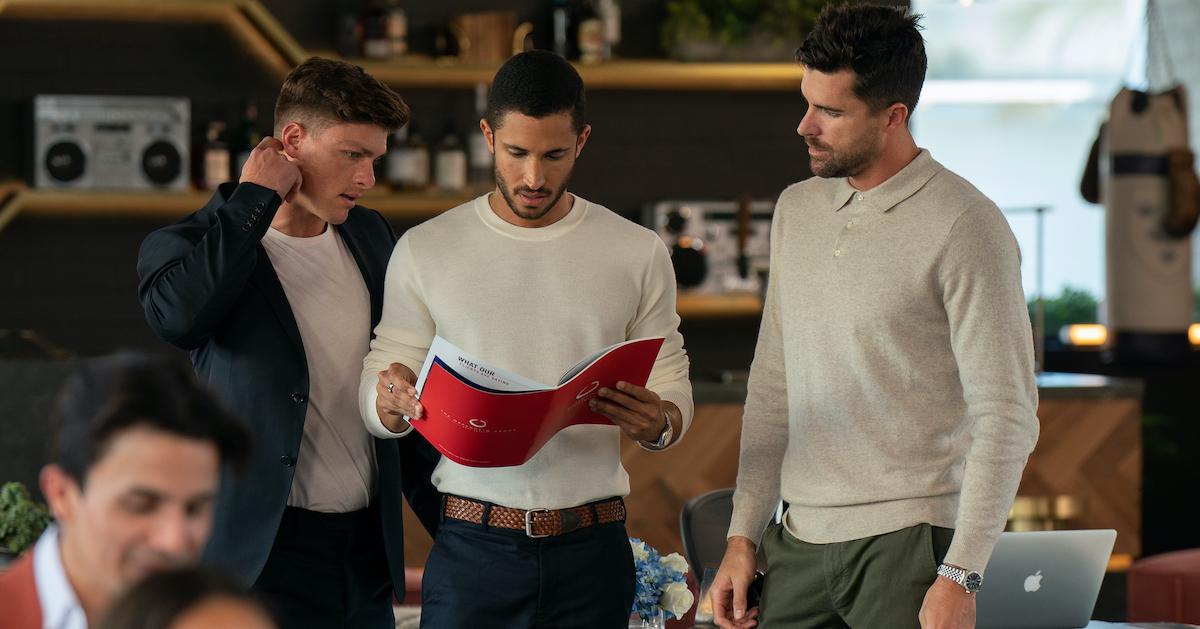 Tyler is a former professional surfer who comes from a family of top real estate agents. Before filming commenced on the debut season of Selling the OC, Tyler decided to step away from his family's brokerage in order to pave his own path at the Oppenheim Group.
Though Tyler is new to the world of reality TV, he has some experience with the spotlight. The agent married actress Brittany Snow in 2020.
Article continues below advertisement
The Pitch Perfect star does not physically appear on the Netflix series, but Tyler's personal life may be a central focus on the eight-episode debut season. As the Season 1 trailer revealed, Kayla Cardona tried to kiss Tyler at one point during the season.
As fans get to know Tyler on Selling the OC, they may be interested in finding out more about his relationship with Brittany.
Ahead of the Aug. 24 premiere of Selling the OC, Tyler spoke with Distractify about his experience on the Netflix program, and he shared whether his wife had any advice for him about how to handle the spotlight.
Read on to find out what Tyler said about his role on the show, and for a refresher on the timeline of his relationship with Brittany.
Article continues below advertisement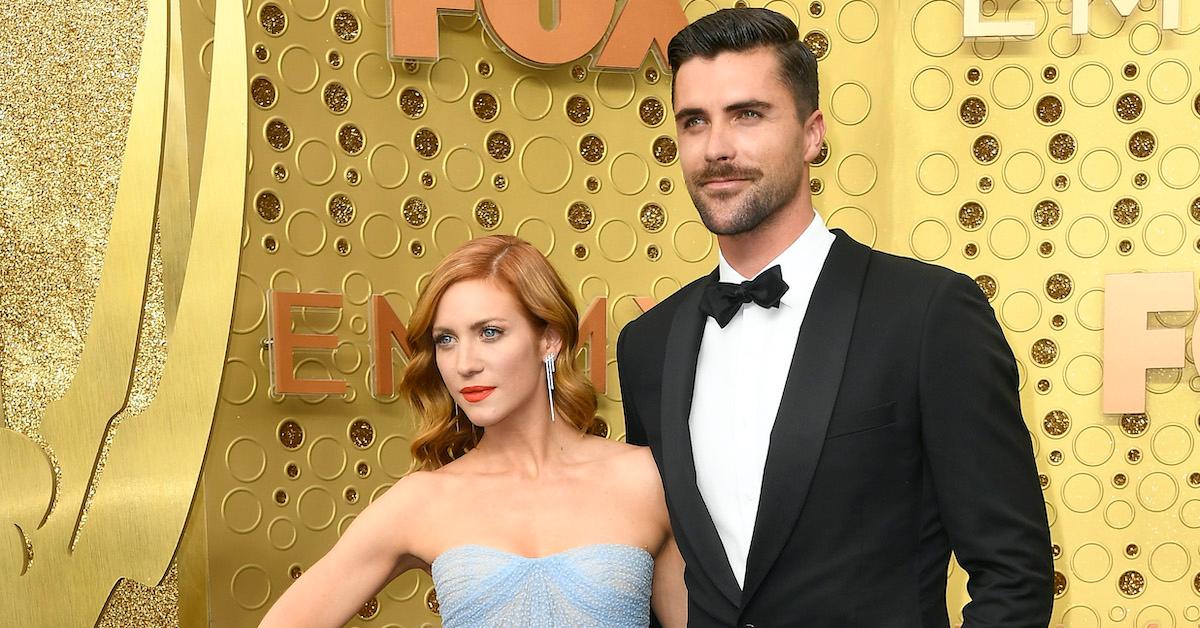 Tyler Stanaland and Brittany Snow began dating in 2018 — after he slid into her DMs.
About two years before Brittany and Tyler tied the knot, their relationship kicked off for the first time in a very 21st century manner. The actress and the agent shared mutual friends, and Tyler decided to contact the Pacifier star on Instagram.
Before they started dating, the now-spouses actually had crushes on each other.
Article continues below advertisement
"We had a bunch of friends in common, and he actually reached out to me on Instagram with a really lame pickup line," Brittany told People in 2020 about how her relationship with the agent began.
The couple went to a Mexican restaurant for their first date, and they were inseparable shortly thereafter.
"We got tacos after years of being infatuated with one another and forgot how to speak entirely. There was a certain amount of tequila consumed, and then we just started talking a lot," Tyler told People. "Then we fell in love and nothing's really changed, we're still eating tacos and margaritas together."
The couple took the next step in their relationship in early 2019.
Article continues below advertisement
The couple got engaged in 2019, and they wed in 2020.
After their successful taco date proved to be the start of a committed relationship, Tyler and Brittany announced their engagement in February of 2019.
The private pair confirmed that Tyler had actually proposed "a few weeks" earlier in their kitchen, and that they wanted to keep the news to themselves (and to their family and close friends) before sharing it with the public.
Article continues below advertisement
Brittany and Tyler wed in Malibu in March of 2020, shortly before the COVID-19 pandemic restrictions began in the United States. Though it rained on their wedding day, nothing could dampen the bride or the groom's spirits.
The duo even served tacos and tequila at their wedding, which was done in homage to their first date.
Tyler and Brittany "support" each other "endlessly" in their respective career ventures.
In the years since Brittany and Tyler tied the knot, they've both been busy in their respective careers. Brittany produced and starred in Hooking Up (2020), she acted in X (2022), and she directed and co-wrote the upcoming 2023 Netflix original September 17th.
In addition to selling real estate, Tyler is about to put his life on display with Selling the OC. Though Brittany isn't physically appearing on the Netflix reality series, Tyler told Distractify that the two have vowed to always root for each other when it comes to work projects.
Article continues below advertisement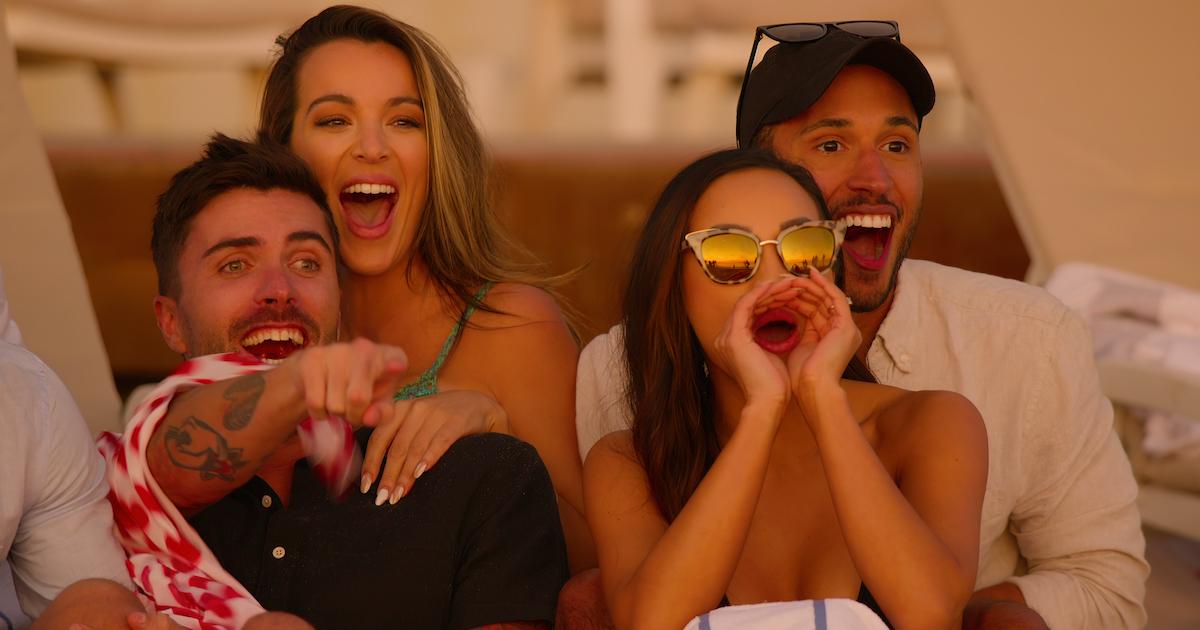 "When we first got together, we just made a choice that, whatever is best for each of our career[s], we would support [it] endlessly," Tyler shared with Distractify. "So it's nice to have her support now. And I support her when she does her thing, so it's good."
Brittany has led a life in the spotlight for more than two decades, and Tyler describes himself as a more "reserved" person. Has the screen star been able to give her agent husband any advice to prepare for his impending reality TV stardom?
"Everybody has their advice within the space, but it's tough to kind of give advice, because this is a different thing than what she does," Tyler said about taking on reality TV. "She plays characters, [and] this is kind of real life. People will form different opinions, and react differently. So, although she has shared some advice, it's kind of tough to gear up for until it actually happens."
You can catch Tyler on the debut season of Selling the OC, which will be available to stream on Netflix beginning on Aug. 24 at 3 a.m. ET.