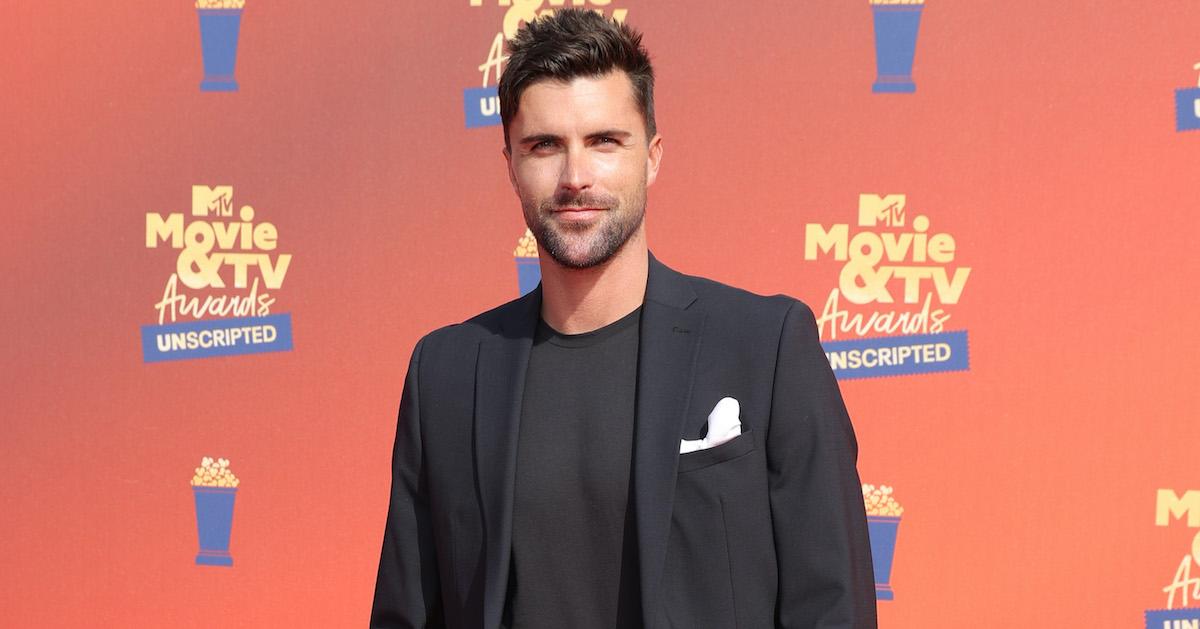 Tyler Stanaland Took a "Leap of Faith" by Leaving His Family's Brokerage to Appear on 'Selling the OC' (EXCLUSIVE)
Three years after Selling Sunset put the Oppenheim Group brokerage on display for the first time, the real estate agents at the newest office in Newport Beach, Calif. will be front and center on Selling the OC.
The 12 agents who are featured on the spin-off series are trying to make names for themselves in the cutthroat Orange County real estate scene. While some of the stars are newer to the world of real estate, others have it in their DNA — like Tyler Stanaland.
Article continues below advertisement
The agent, who is married to actress Brittany Snow, comes from a long line of real estate agents. His dad has his own brokerage, and several of Tyler's family members are also agents there. Though Tyler did previously work at his father's company, he chose to break away from the business when Jason and Brett Oppenheim were opening the Orange County office.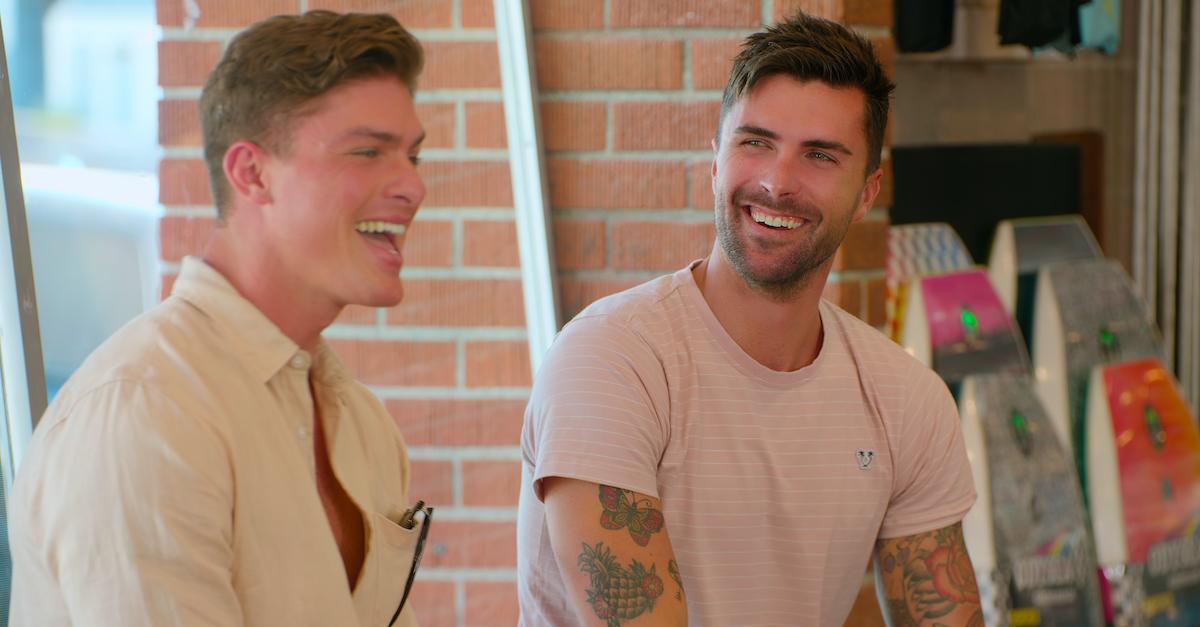 Article continues below advertisement
Now, Tyler is showcasing his real estate talents on Selling the OC — but the series also features some of the in-office arguments that transpired during filming.
Ahead of the Season 1 premiere, Tyler spoke exclusively with Distractify about his decision to leave the family brokerage, his parents' support, and whether he now has any regrets about putting his life on display with the show.
Who are Tyler Stanaland's parents? He talks leaving his family's brokerage to "carve [his] own path."
The Selling the OC agents are all new to the Oppenheim Group (because the OC office only opened in 2021), but several of the stars previously worked at other brokerages.
Before Tyler joined the O Group, he was involved in his family's real estate business. Tyler's father, John Stanaland, operates the Orange County-based brokerage the John Stanaland Group.
The reality star's parents are divorced, and his mother, Lisa Cameron, co-owns an interior design studio called The Modern Vault.
Article continues below advertisement
Tyler's brother, Trevor Stanaland, and his stepmother, Rachel Stanaland, are also agents at the John Stanaland Group.
The Selling the OC star's family has long been involved in real estate. According to his bio on the John Stanaland Group website, John "is the fifth generation of real estate professionals in his family."
The Stanaland family also has deep roots in Orange County.
During his chat with Distractify, Tyler talked about his personal connection to Orange County — and why people continue to gravitate to the area.
Article continues below advertisement
"I'm born and raised in Laguna Beach. But I think Orange County specifically just has a different culture and a different feel — [it has] different scenery, and a different community than LA. It really is kind of Heaven on Earth, which I think attracts viewers and makes people want to live there," he said. "I'm fourth generation Orange County, so people come and they stay."
Tyler went on to say that it wasn't an easy decision to decide to leave his dad's brokerage in order to join the O Group and, therefore to appear on the Netflix reality series.
"It's a big step to leave that safety net of the family business regardless, and then to do it, in front of the whole world is even more challenging," Tyler said about leaving the John Stanaland Group. "Luckily, I have a very supportive family, who taught me everything I know."
Article continues below advertisement
The timing proved to be serendipitous, as Tyler made the decision to leave as Jason was opening the Orange County office.
"I think, as a young prideful man, there comes a point when you want to kind of carve your own path, and this just kind of felt like the right time. Not only [was it] the right time, but couple that with Jason bringing his brand to Orange County, it just seemed like it was meant to be," he added. "I took the leap of faith, and I guess we'll see how it goes."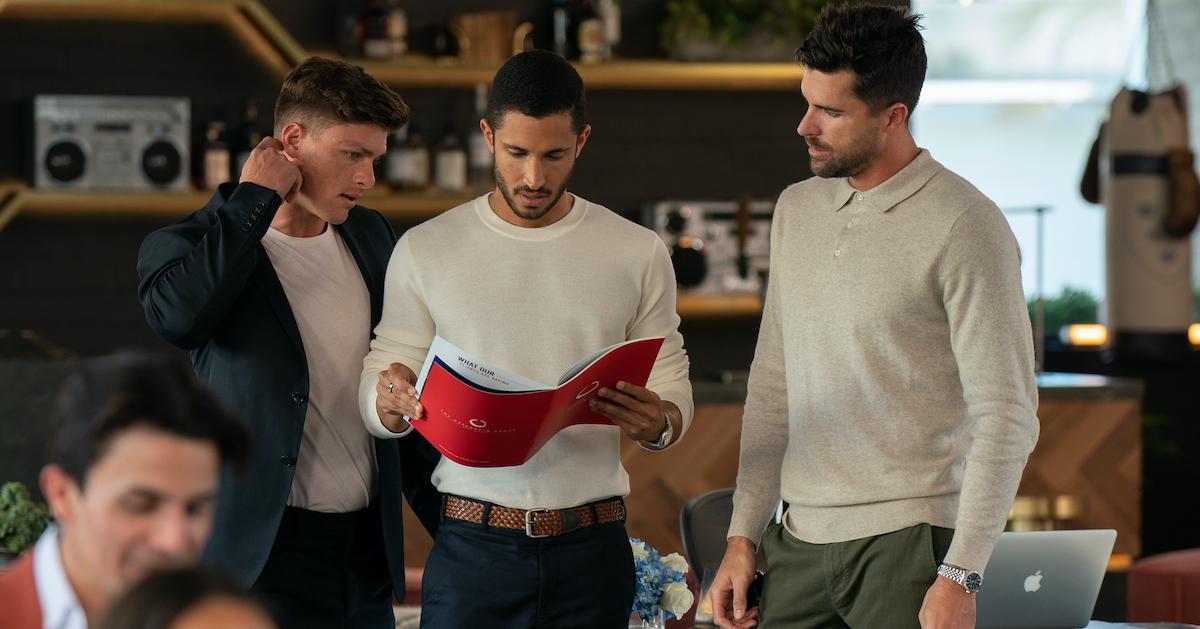 Article continues below advertisement
The 'Selling the OC' star believes he made the "right call" by joining the Oppenheim Group.
Arguments, disagreements, and full-fledged feuds are prerequisites on real estate reality programs like Selling Sunset, Million Dollar Listing Los Angeles, and, now, Selling the OC.
Since Tyler has described himself as more "reserved," did he ever wish he stayed at the family business instead of leaving it behind for a desk at the O Group's Orange County office?
"I wasn't regretful, because I think that the drama that I got sucked into was different from my business," he told Distractify. "From a business standpoint, it was the right call, and the drama was just something that, unfortunately, happened."
He also said that, though it was "challenging" to relax around the cameras, he stayed true to himself throughout filming.
You can find out more about Tyler's experience on the show by tuning in to the eight-episode first season.
The debut season of Selling the OC will drop on Netflix on Aug. 24 at 3 a.m. ET.