Never Mind Tyra Banks' Boyfriends — Her Son Is Her Main Guy
The rumored relationship between Tyra Banks and Canadian businessman Louis Bélanger-Martin is still making headlines, especially now that she's back in the spotlight with a new gig hosting Dancing With the Stars. But forget about Louis and the rest of Tyra Banks' boyfriends for a moment and focus on the real dreamboat here: her 4-year-old son, York.
Article continues below advertisement
Who is Tyra Banks' son?
Tyra and then-boyfriend Erik Asla welcomed son York Banks Asla via surrogate in January 2016.
"The best present we worked and prayed so hard for is finally here," the Life-Size actress wrote on Instagram, announcing the news. "He's got my fingers and big eyes and his daddy Erik's mouth and chin. As we thank the angel of a woman that carried our miracle baby boy for us, we pray for everyone who struggles to reach this joyous milestone. York Banks Asla, welcome to the world."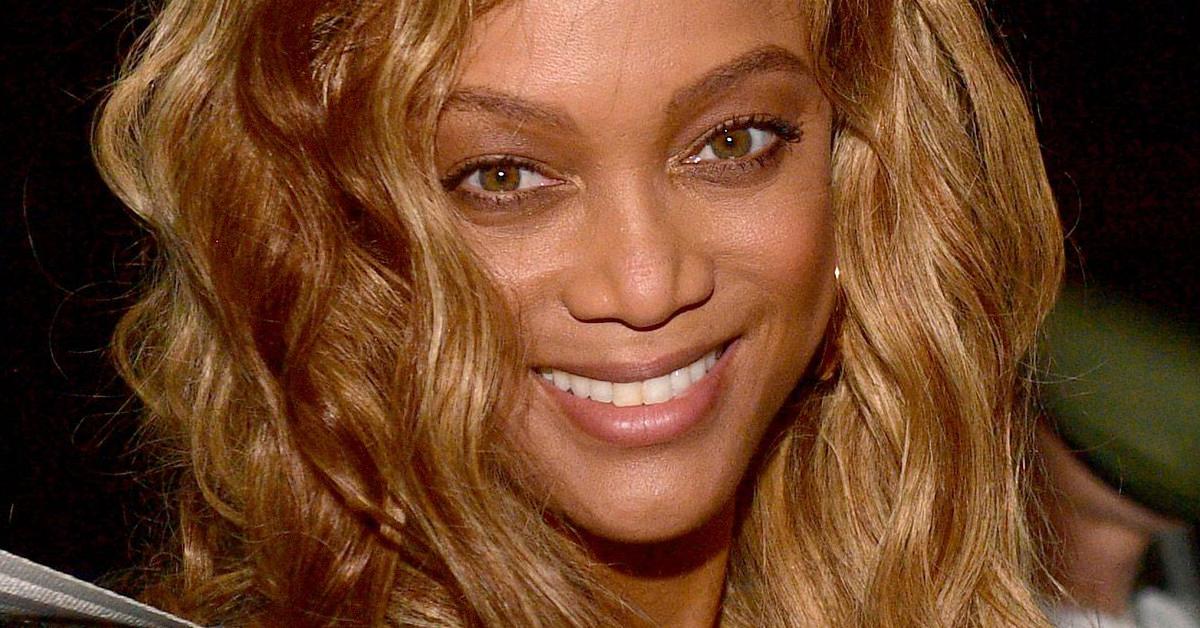 Article continues below advertisement
The former America's Next Top Model host raved about the new addition to the family in a statement to People at the time.
"We are so excited for our new baby boy bundle of joy. The journey to now has not been an easy process, as I've shared before. But there was a beautiful bright light at the end of the tunnel for me and his father, Erik," she said.
"As I gaze into the beautiful eyes of my son, I think about all the people who struggle with fertility or carrying a child and continue to pray for them every day. My hopes and dreams are filled with well wishes that they get to feel what my little treasure, York Banks Asla, feels like in my arms."
Article continues below advertisement
Offering an update about the toddler last month, Tyra told People that coming home to York every night makes her busy schedule worth it. "If it's late, I'll get into bed and cuddle with him."
She also revealed that pandemic life and mask-wearing is "just normal" for York, and that her mother, Carolyn London, watches the little guy while Tyra hosts DWTS. "He will be with my mom on the couch, bored," she added, laughing. "He's very verbal. He'll say, 'Why do we have to watch Mommy's TV?'"
Article continues below advertisement
Who were Tyra Banks' boyfriends?
OK, back to Tyra's love life! The supermodel has had a number of high-profile boyfriends over the years. She dated Boyz n the Hood director John Singleton and singer Seal in the 1990s; and she went out with NBA star Chris Webber, Italian entrepreneur Giancarlo Marcaccini, and investment banker John Utendahl in the 2000s. And during the last decade, she had a four-year relationship with the aforementioned Erik Asla, a Norwegian photographer.
And Louis? Tyra has reportedly been dating the DTI Software cofounder since 2018, and she recently had to fend off rumors that a ring she was photographed wearing was an engagement ring. "The ring is a crab. It's shaped like a crab … and it's an opal, not a diamond," she said on Tamron Hall's talk show in September 2020. "It is not a crab opal engagement ring. It is just a ring … The press gets it right sometimes, but a lot of times, they're bored."