An Uber Eats Driver Asks a Customer to Cash App Them for Gas Money in a Bizarre Interaction
An Uber Eats driver asks a customer to Cash App them some gas money. The customer reveals his increasingly-bizarre interaction with the driver.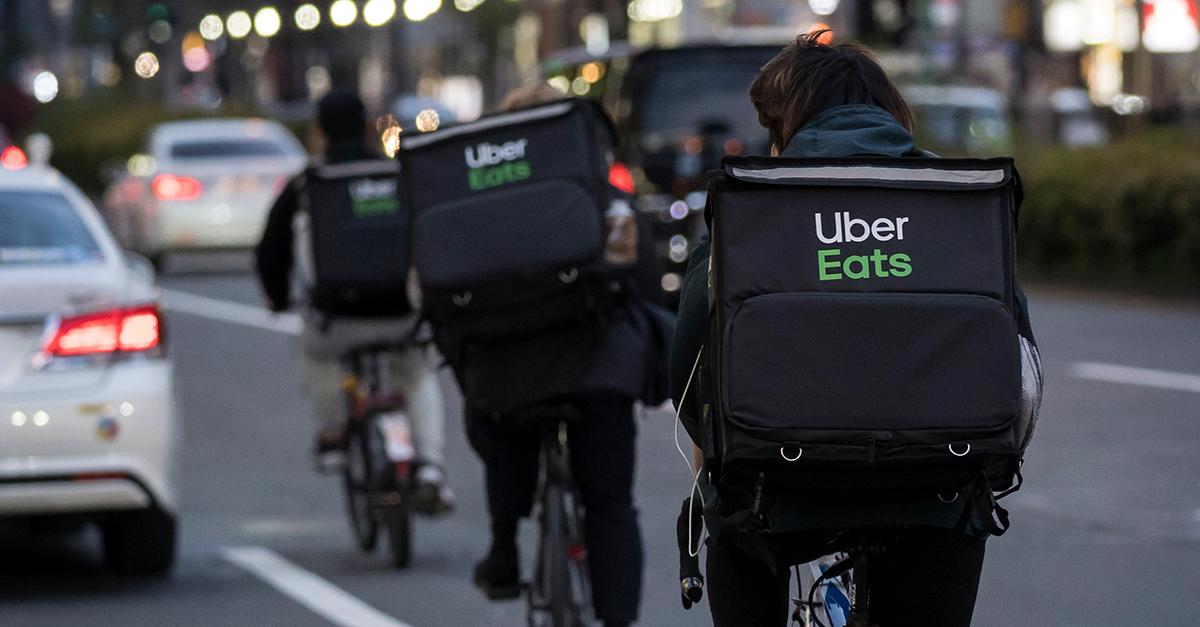 Thanks to food delivery apps like Uber Eats, hungry diners are now able to order from a wider range of restaurants in their area than ever before. Through these apps, though, it's important to remember that the drivers aren't associated with the restaurants and essentially lead their own lives. Their job is to deliver food from a variety of places to a variety of locations within reason.
Article continues below advertisement
The food service industry is harsh enough as it is, but with middleman food delivery apps like these, it's difficult to get a gauge on exactly what kind of person is going to bring you your food. For the most part, interactions with these drivers don't extend further past "here's your food" and "leave it by the door, please." However, one Uber Eats customer had a uniquely harrowing experience when a driver asked him for gas money via Cash App. Here's what went down between the two of them.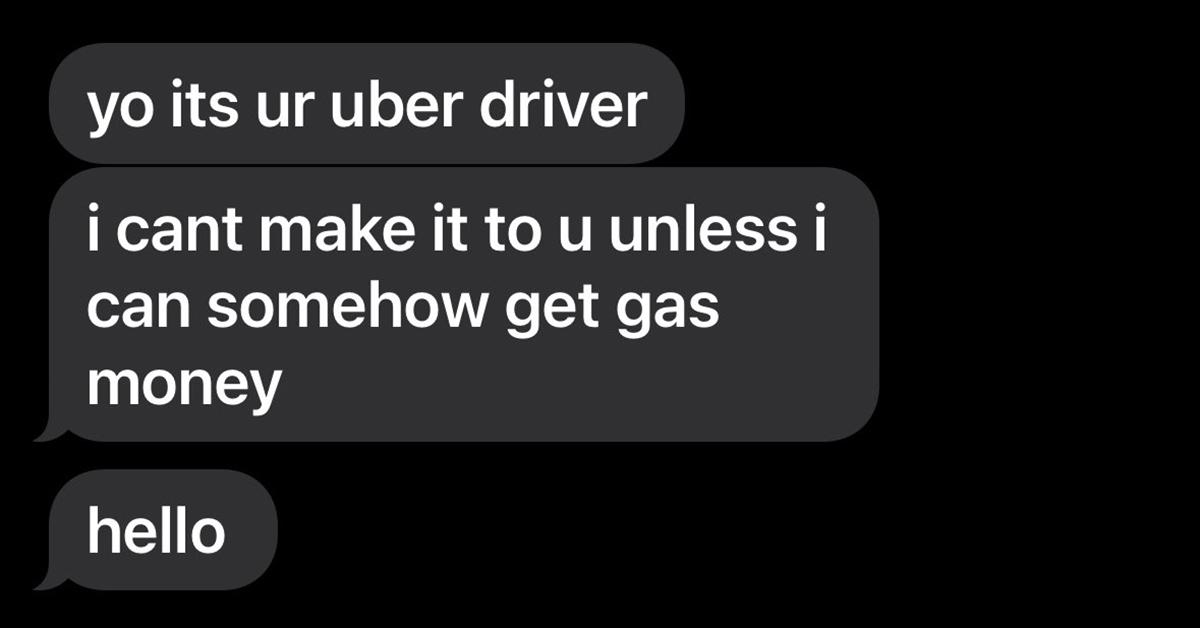 Article continues below advertisement
An Uber Eats driver asks a customer to Cash App them gas money.
In late May 2023, professional lawyer Exavier Pope tweeted screenshots of the odd text chain he had with his Uber Eats driver. The driver, identified as "Nicholas", begins with "Hey," which may already strike some as odd for a food delivery app driver. After Exavier responded amicably, Nicholas blindsides him with another text stating, "I'm gonna run outta gas. Can you Cash App me a few bucks for gas, please? I had no idea u were that far."
Surprisingly, Nicholas continued asking for gas money in subsequent texts. Exavier essentially began live-tweeting the incident as it developed. According to him, Nicholas even called him five times over the strange request.
"This is harassment," Exavier tweeted upon continuing to deal with Nicholas.
He later shot back a text to the driver, stating that "this is unprofessional." While the driver was apologetic, they continued asking for money, claiming that it'd be "the same thing as leaving a tip."
Article continues below advertisement
Amidst their ongoing conversation, Nicholas eventually arrived at Exavier's doorstep. Exavier told the driver that he "[did] not feel safe taking the order," insisting that he would not compensate him for gas and that he would even call the police. Exavier later tweeted that the driver supposedly left his order on the ground "like trash."
In his initial tweet, Exavier tagged the Uber Support twitter to inform them of the incident. They swiftly responded with a statement.
"Thank you for bringing this to our attention," they tweeted. "Behavior like this is definitely not OK! A member of our team is on top of this and will follow up with you via in-app as well as to the email address associated with your Uber account."
Exavier responded, saying "It was definitely a harrowing experience and something I do not want to experience again. [This was] a person coming to my home pressuring me for money. My lawyer brain is active on this."