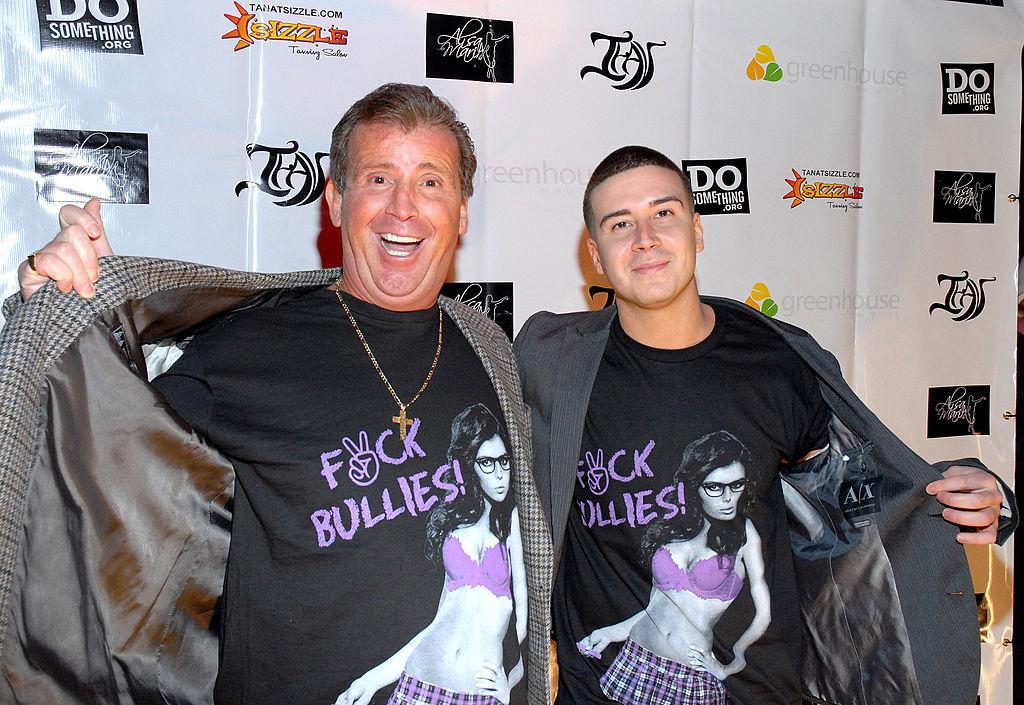 There Might Be Evidence That 'Jersey Shore's' Uncle Nino Went to Jail
Mike "The Situation" describes his time in jail in the most recent episode of 'Jersey Shore Family Vacation,' saying his Uncle Nino helped him out. Does Uncle Nino have some prison experience we're unaware of?
As you probably know, Mike "The Situation" Sorrentino spent a couple of months in prison for tax evasion (remember to file your taxes, y'all!). The Jersey Shore star was sentenced to eight months in prison in October 2018 and was released in January 2019.
His brother Marc also faced prison time (two years) for fraudulent tax returns. Most recently, Mike discussed his time in prison, admitting that his Uncle Nino (Antonio Giaimo) helped him out. "I have to thank Uncle Nino for putting the word out for me," Mike said.
Article continues below advertisement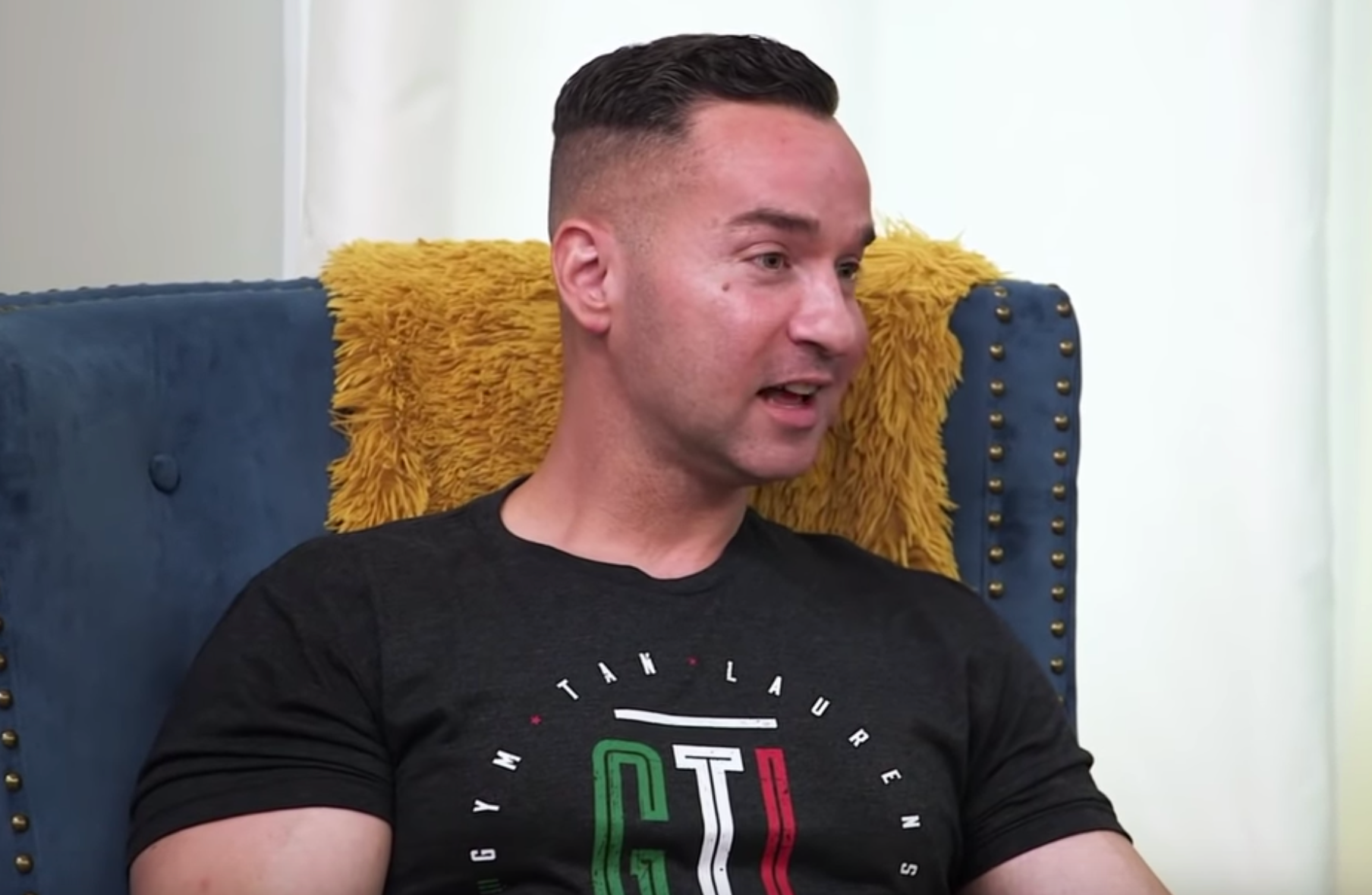 Wait. Does this mean Uncle Nino was also in jail?
In Episode 19 of Jersey Shore Family Vacation, Mike says, "They say me down and I'm telling you, they told me to tell you, 'Tell Uncle Nino that we looked out for you. We heard you put out the word and we looked out for you." "They" is in reference to other inmates, by the way. Meaning...Uncle Nino definitely had contact with people on the inside. But did he go to jail himself?
Article continues below advertisement
According to a Reddit thread, someone pointed out that Uncle Nino does say, at some point when sitting down at a restaurant that "he did some short state bids but never a federal bid." FYI, "bid" is just slang for a prison sentence. The Redditor who posted the question wonders if Uncle Nino served some time for "sexual harassment or something inappropriate with a younger girl." Although we scoured the internet to confirm the Redditors' observations, we couldn't find any evidence.
Article continues below advertisement
In the same thread, another Redditor commented that "he was just trying to act like he was all mobbed up." Was Uncle Nino just trying to be tough?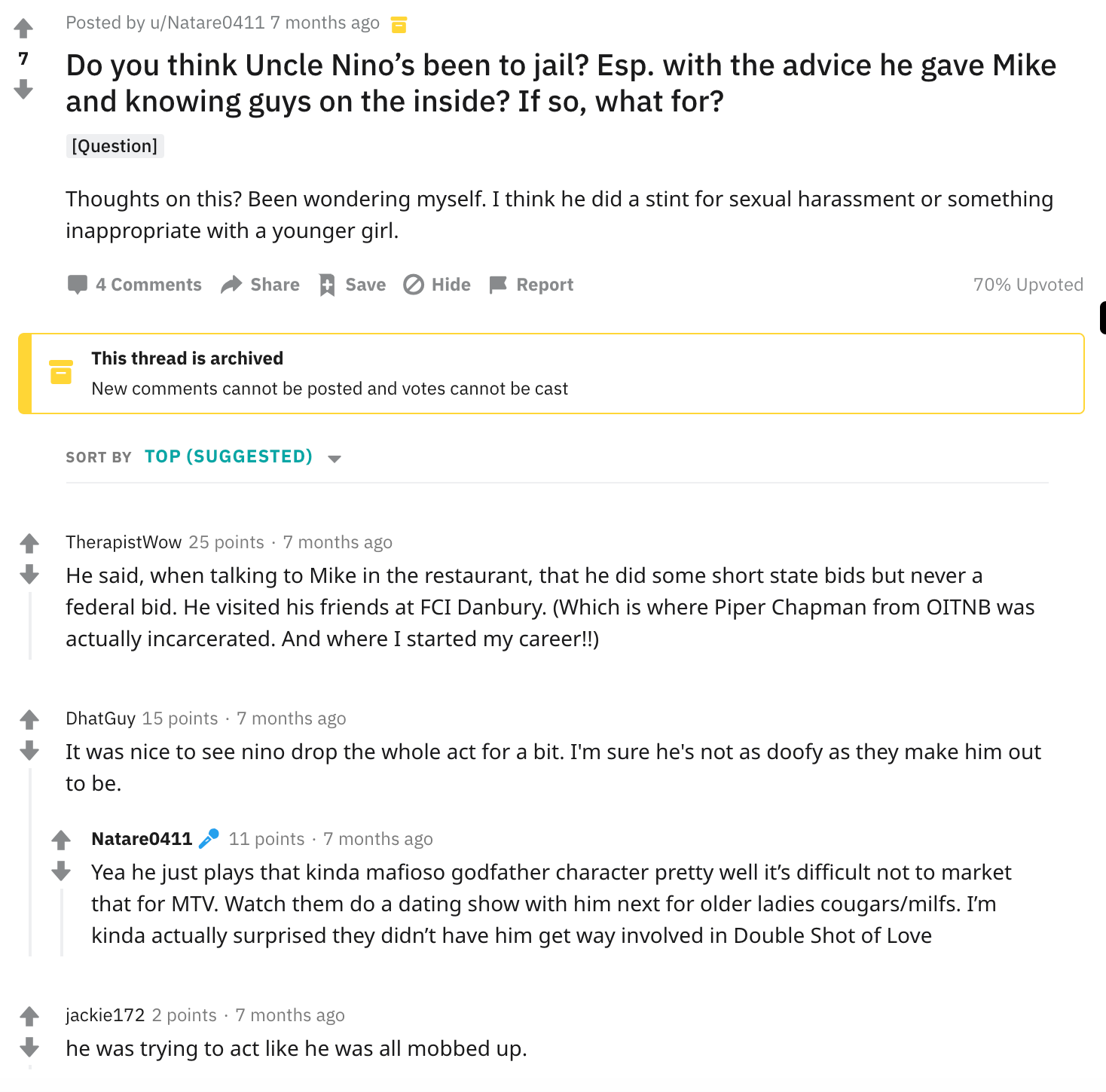 Article continues below advertisement
Even if Uncle Nino was just "acting mobbed up," that doesn't explain the fact that he helped Mike out while he was in jail. Who are Uncle Nino's contacts? What's his experience with jail time? Regardless of these open-ended questions, Jersey Shore fans are happy that The Situation is back. It felt a little weird without him there for awhile, didn't it?
The Jersey Shore Family Vacation season finale airs next week at 8 p.m. PST on MTV!